Sometimes the prettiest things are the simplest things. Such is the case with brown wrapping paper!  All it needs is an extra element or two to look simply perfect. If you've got a present to wrap for a birthday or a holiday (like Mother's Day), then check out some of  these ideas for wrapping presents in brown paper. There's lots of great inspiration!
Disclosure: This post may contain affiliate links to Amazon and/or Etsy, which means that I may earn a small commission from some of the links in this post. Please see our Disclosure Page for more information.
A beautifully wrapped present is fun to give and receive!
Please visit the listed sources for the complete tutorials.
 10 Beautiful Brown Wrapping Paper Ideas
1. Bunting Gift Wrap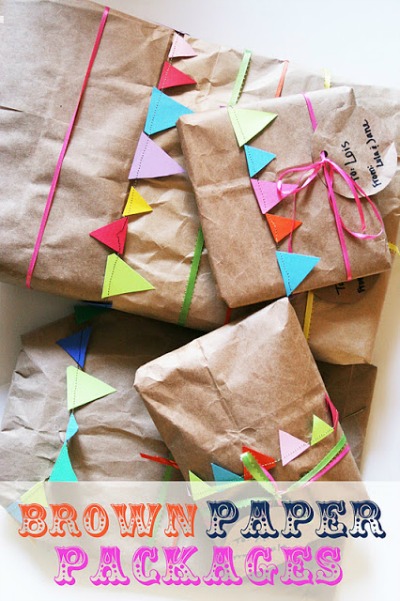 All you need is ribbon, paper, and string to make your brown paper presents cute! Homemade Ginger shows you how to combine those materials to make pretty bunting gift wrap!
2. Polka Dot Wrapping Paper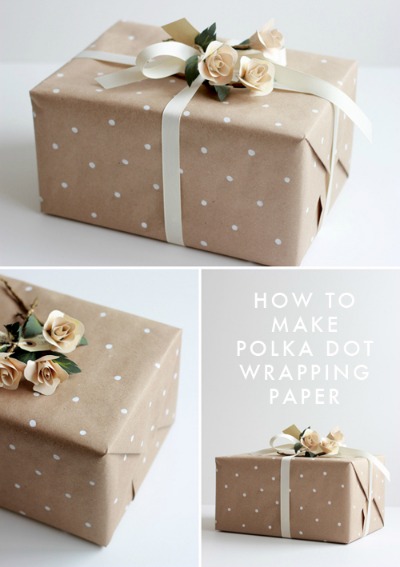 Isn't this cute? And all you need to make it is some brown paper and two other inexpensive materials. Follow The House that Lars Built's tutorial to find out how to make your own cute polka dotted brown paper.
3. Lace and Ribbon Gift Wrap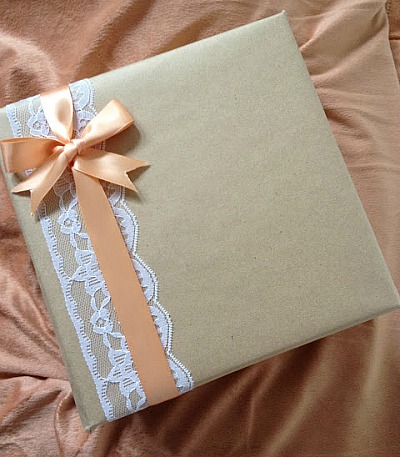 This is so pretty! Check out Living in Simplicity's post to find out how to put together a pretty lace and ribbon present like this one!
4. Herbs and Doilies Gift Wrap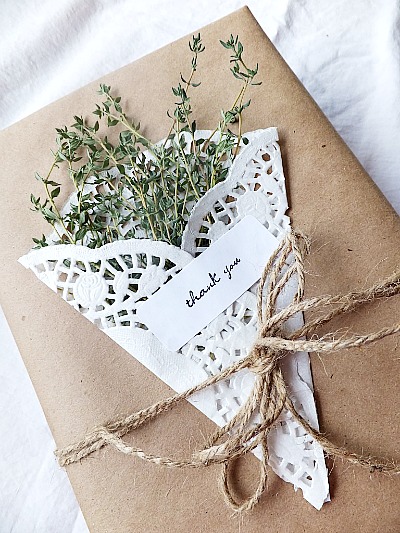 This is such a creative idea, and a great addition to a gift for a person who likes to cook! Check out Art is Medicine for different ways to wrap your own presents with herbs and doilies!
5. Candle Gift Wrap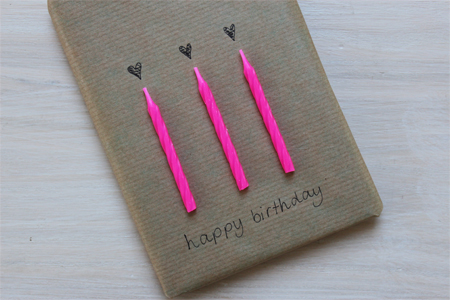 Isn't this a cute idea? And it's so simple and inexpensive, too! Check out how Nooha made her pretty candle birthday wrapping paper.
6. Sharpie Wrapping Paper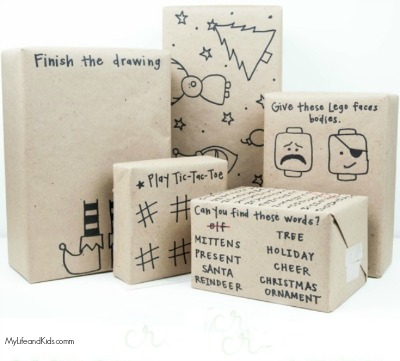 This is another easily customized idea! You could draw on little activities for kids to finish, or draw full designs for the adults' gifts. My Life and Kids shows a number of different ways to make Sharpie wrapping paper!
7. Birthday Accessories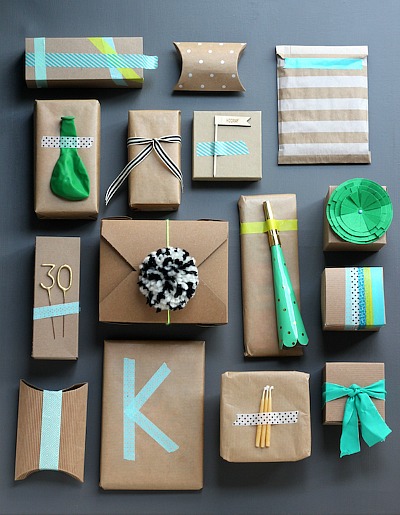 This is another creative way to decorate brown paper! You Are My Fave shows how she added a variety of birthday themed items to brown paper presents to make them super cute!
8. Letters on Kraft Paper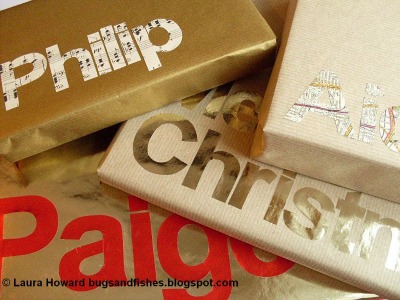 There's no need for a gift tag with this unique idea! Bugs and Fishes shows how to cut letters out of decorative paper to make your presents look personalized and special!
9. Pom Pom Stick and Wax Bow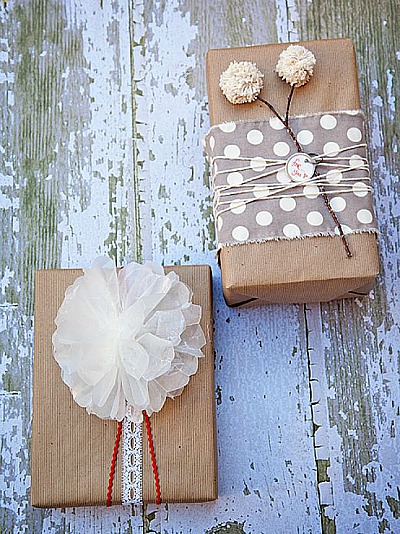 This is another simple and cute idea! Heather from Whipperberry shared this DIY on HGTV.  She shows you how to make your own pom pom stick and wax bow for your brown paper presents!
10. Decorative Letter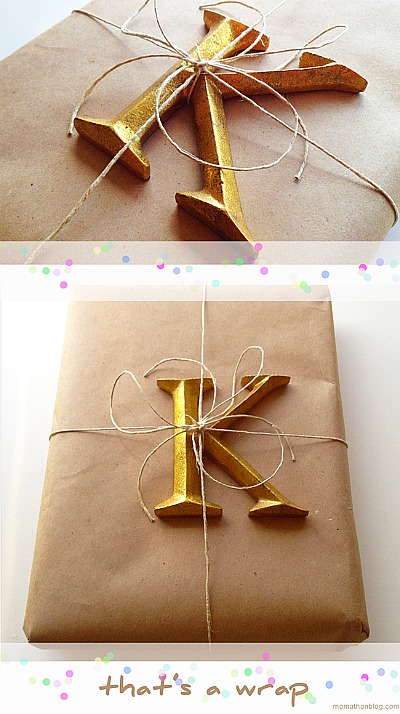 This gift wrap embellishment is fun in that the recipient can take the letter  and use it for decorating later! Momathon explains how she put her pretty decorative letter gift wrap together!
You can purchase rolls of kraft paper in lots of places and it lasts forever. Making it a very frugal and versatile wrapping paper!
This post contains affiliate links to Amazon, which means that I may earn a small commission from some of the links in this post. Please see our Disclosure Page for more information.
You may also be interested in: 10 DIY Mother's Day Gifts