Lovely Homemade Mother's Day Presents.
Mother's Day is soon! I usually ask for a day of no-cooking (I think most of us ask for that). I also usually ask for a plant like a rose bush, or maybe some perennials or some gift cards (Amazon being my favorite).  This year my husband and daughter are building me a little storage shed to house my shovels/rakes/hoes etc. in the vegetable garden. We'll see how that turns out since this will be their first time building something like this! Here are some great DIY Mother's Day Gifts that I've collected if you're feeling crafty (some are super easy to do)!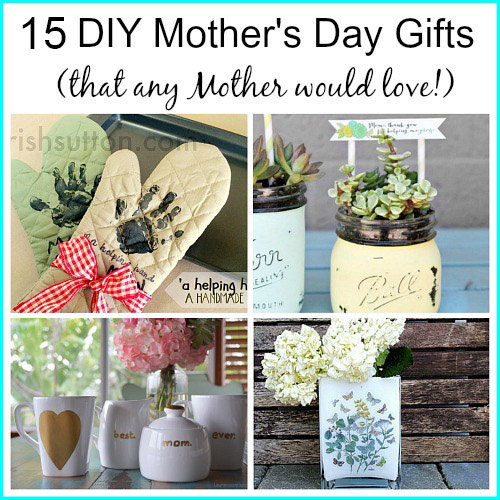 Disclosure: This post may contain affiliate links to Amazon and/or Etsy, which means that I may earn a small commission from some of the links in this post. Please see our Disclosure Page for more information.
A heartfelt gift is always welcome!
15 DIY Mother's Day Gifts Any Mother Would Love
Want to make the best DIY Mother's Day gift ever? Here are some tips!
Personalize: Create gifts that are tailored to your mother's interests, hobbies, or preferences to make her feel special and appreciated.
Use sentimental materials: Incorporate sentimental materials, such as old family photos, fabric from a cherished item of clothing, or a handwritten note, to add a meaningful touch to the gift. Of course, be careful not to destroy any originals, but photocopies can definitely be used in your DIY.
Keep it practical: Think about practical gifts that your mother can use and enjoy in her daily life, such as a homemade spa day kit, a custom-made recipe book, or a personalized gardening tool set.
1. Mother's Day Printable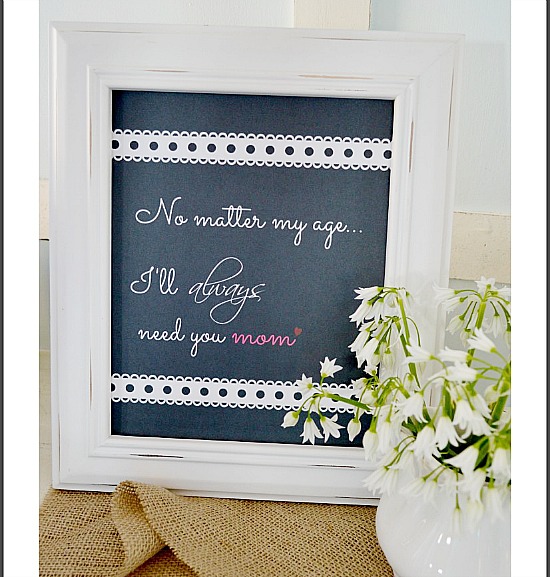 A free printable put in a pretty frame is a lovely gift! Free Mother's Day printable from Fox Hollow Farms.
2. Butterfly Vase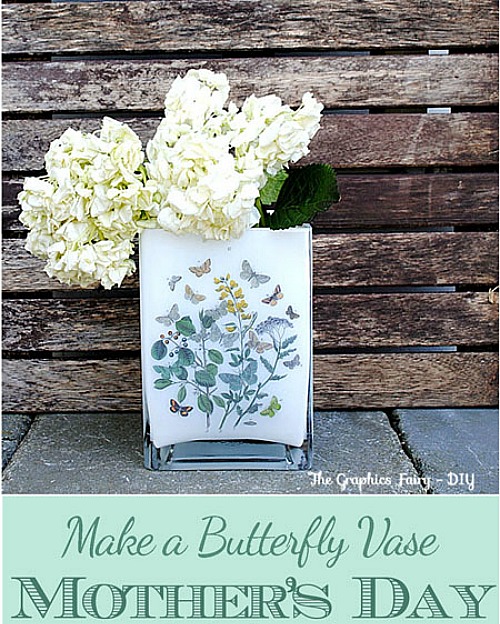 Make a pretty butterfly vase and present it with some fresh flowers.  The Graphics Fairy shows you how.
3. Lime & Mint Soak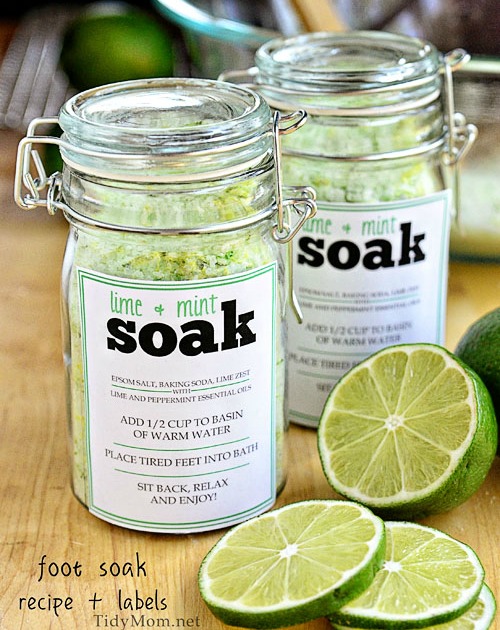 I would love to get this DIY Lime Mint Foot Soak! Tutorial at Tidy Mom
4. Succulent Pots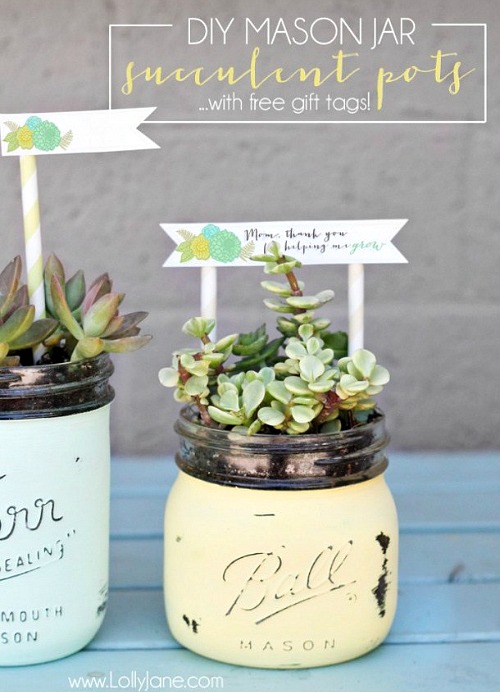 DIY mason jar succulent pots and cute free printable gift tag from Lolly Jane. You could use real or faux succulents in this!
5. Oven Mitts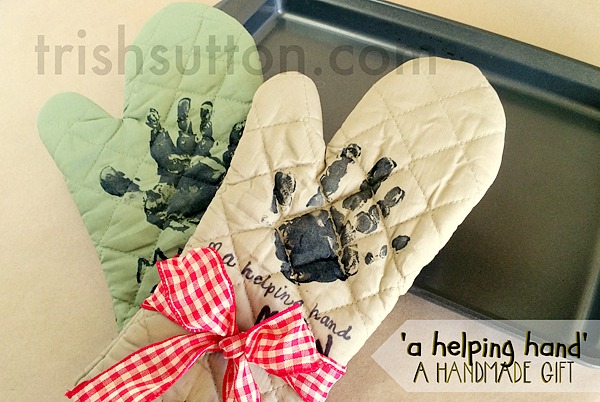 What mom or grandma wouldn't love to get this adorable handprint DIY "Helping Hand" Oven Mitt from Trish Sutton!
6. Necklace
Make this Pearl and Crystal Convertible Necklace And Bracelet that Mom will find twice as nice from Running With Sisters.
7. A Book About Mom
Moms love personal things the most, and with A Book About Mom from Jennifer Perkins, she will have a memory to treasure.
8.Tangerine Bath Salts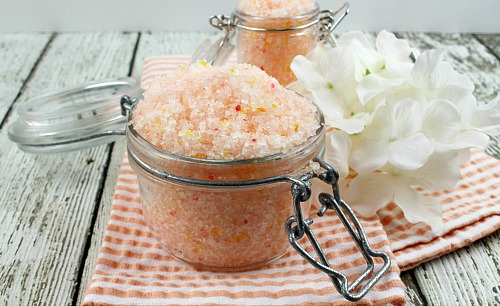 These Tangerine Bath Salts are super easy to make and smell sooo good! Perfect for the Mom that loves to take baths!
9. Hand Embroidered Magnets
This beautiful old-fashioned-looking gift of Hand Embroidered Magnets from DIY Candy would be a delightful gift for Mom or Grandma!
10. DIY Photo Memory Board
Any young child will be so pleased to make this DIY Photo Memory Board by Ginger Snap Crafts as the perfect Mother's Day Present.
11. DIY Grandma Board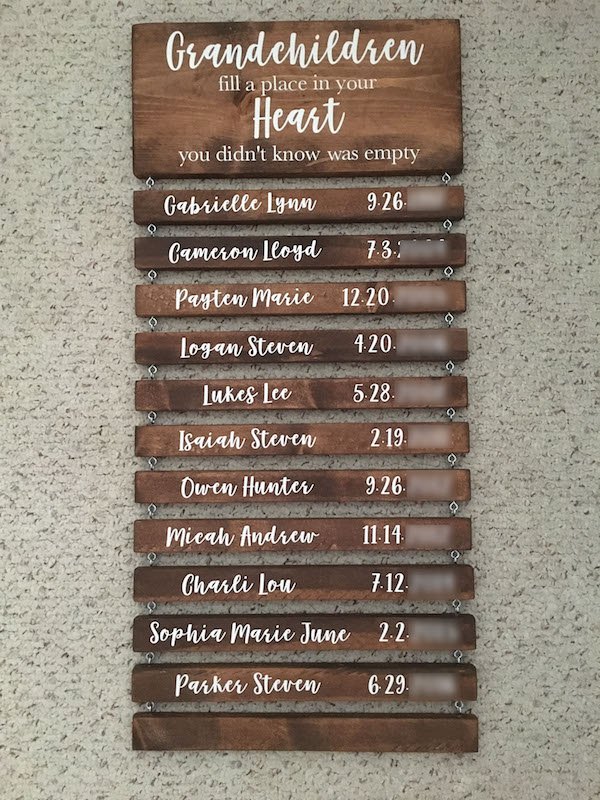 How precious is this DIY Grandma Sign – Grandchildren's Names and Birthdates from Tiffany from Dream Design DIY on Hometalk which would be a welcome gift to any Mother or Grandmother.
12. Cupcake Bouquet
What mother wouldn't want this sweet treat Cupcake Bouquet from A Pumpkin & A Princess?
13. Customized Tea Towel
Pass down a family recipe to a young mom with a Customized Tea Towel from Sugar, Spice, and Glitter.
14. Wood Photo Block
Handmade gifts for Mother's Day are always a hit with Mom, and this Woodblock Photo Or Verse Holder from Salvaged Living will be both special and useful.
15. Photo Book
All Moms would love to get a photo book of precious memories with their loved ones. Create Craft Love has some great ideas and a free printable to go with this photo book for mom.
A gift you make yourself is always a big hit with mothers and grandmothers!
What's your favorite Mother's Day gift that you've ever given or received?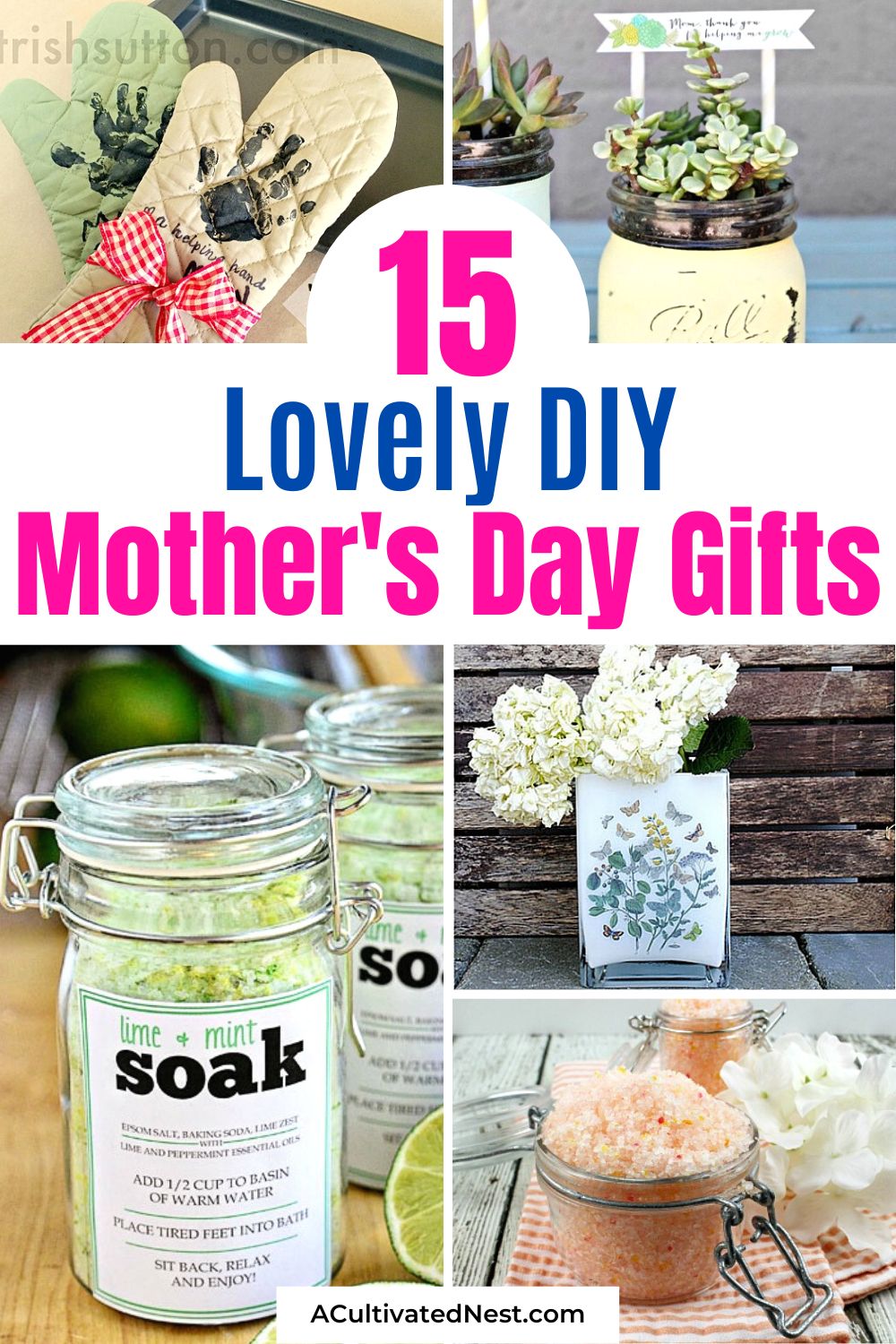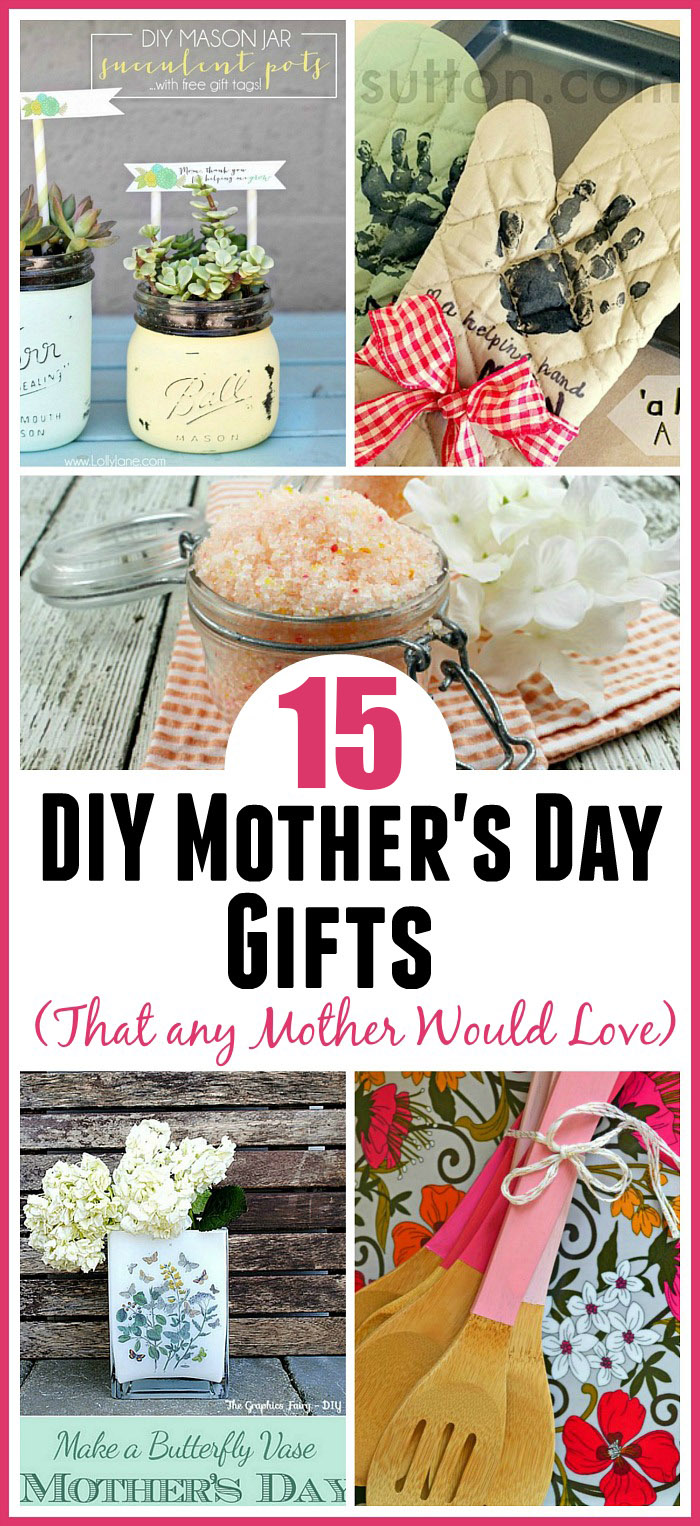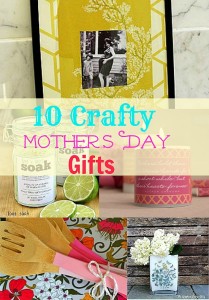 You May Also Be Interested In: 20 Lovely Mother's Day Free Printables