Effective Homemade Vinegar-Based Cleaners.
Homemade cleaners using vinegar are a cost-effective and natural way to keep your home clean and free of germs. Not only is vinegar non-toxic, but it is also very versatile and can be used to clean almost any surface in your home. So save money on your cleaning supplies and check out these 24 DIY Cleaners Using Vinegar!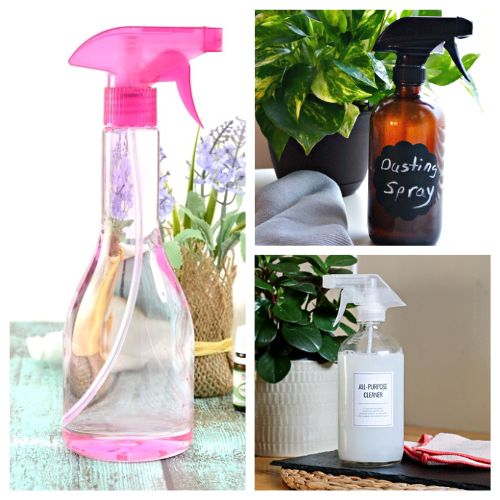 Disclosure: This post may contain affiliate links to Amazon and/or Etsy, which means that I may earn a small commission from some of the links in this post. Please see our Disclosure Page for more information.
Vinegar is an acidic substance, which makes it great for cutting through dirt, grime, and grease while leaving surfaces streak-free and germ-free. With the help of some common household supplies like baking soda or essential oils, you can create effective DIY cleaners using vinegar.
24 DIY Cleaners Using Vinegar
Using vinegar to clean surfaces has several benefits. Vinegar is non-toxic and safe for use around the home, making it a great choice for those with small children or pets. It also is acidic in nature, meaning vinegar can cut through dirt and grime quickly and easily, leaving surfaces streak-free after cleaning.
Finally, adding baking soda or essential oils can help create more powerful solutions which are highly effective in removing germs from surfaces. As an added bonus, making your own DIY cleaners are much cheaper than store-bought alternatives!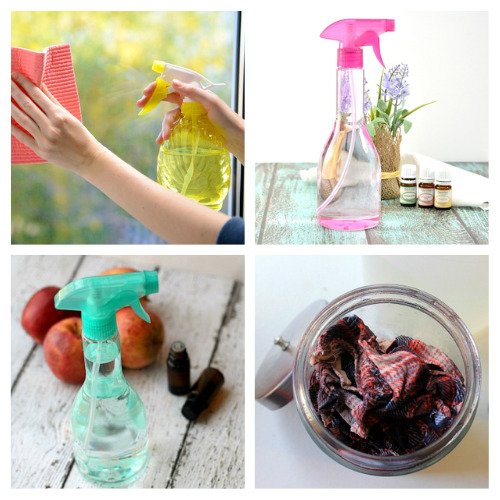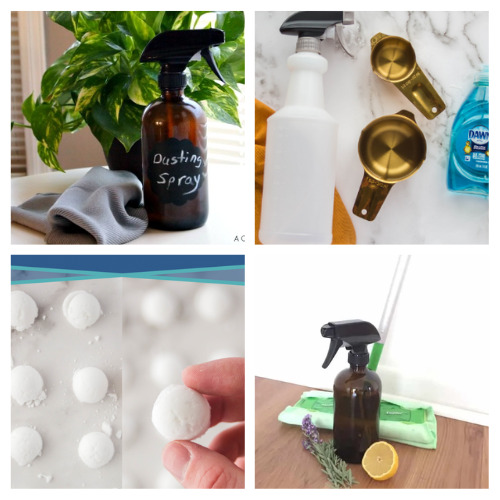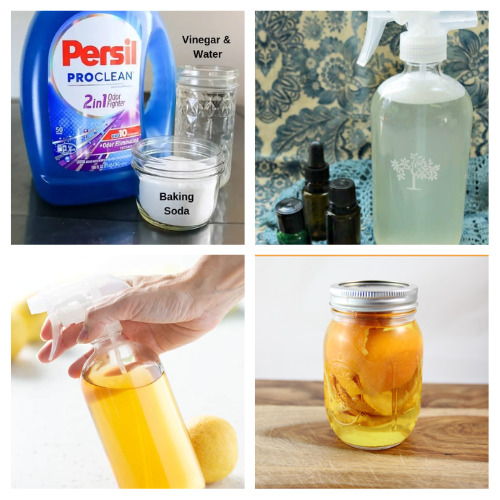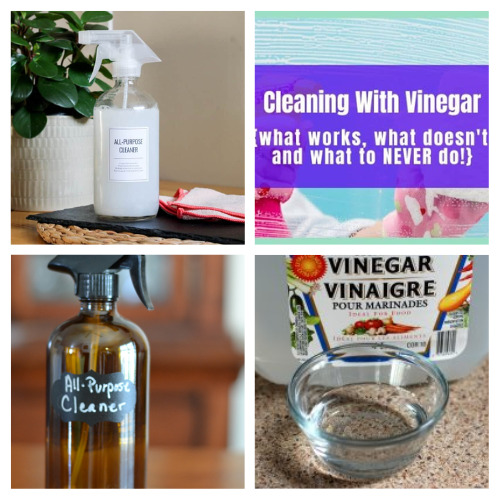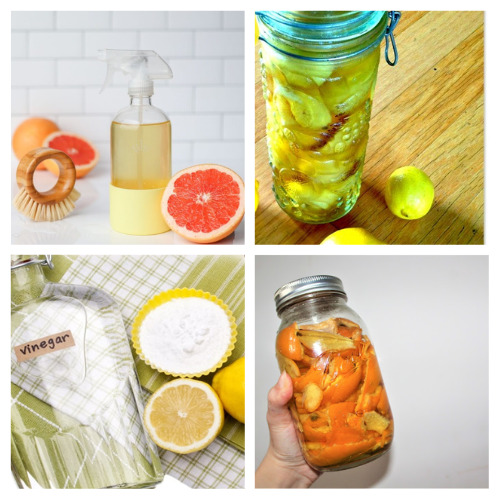 Do you have a favorite DIY cleaner recipe that you use?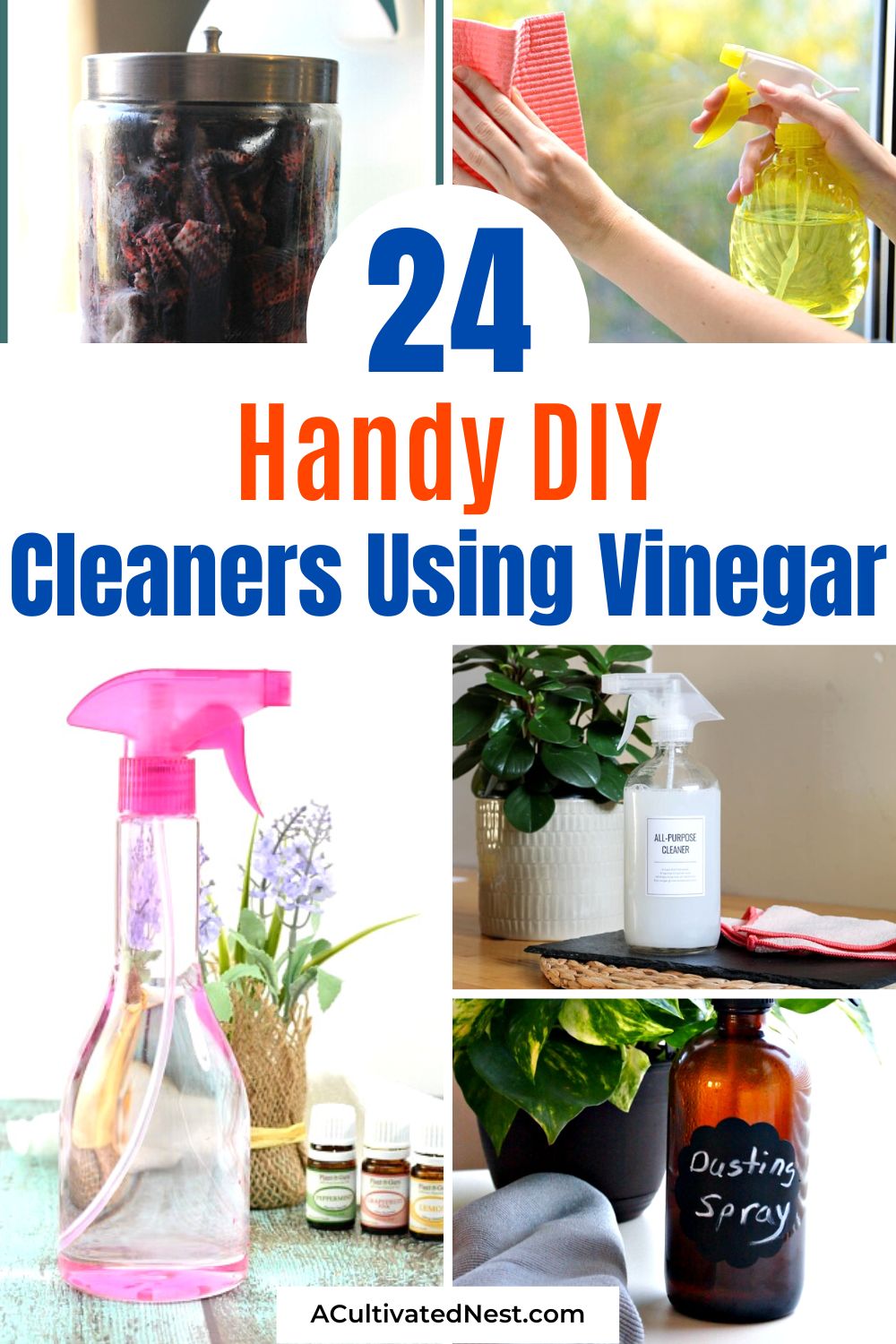 You might also be interested in: 8 Hydrogen Peroxide Cleaning Recipes To Clean Almost Everything!