The kitchen cleaner I find myself purchasing most often is counter cleaner. We eat homemade meals 99% of the time, so obviously the counters need wiping down after preparing breakfast, lunch, and dinner (and around snack time too, if I make a yummy homemade treat). All of that spraying uses up a bottle of counter cleaner fast! And since we try to stick to all-natural cleaners when we use commercial ones, a bottle of spray isn't cheap. So to save money, I decided to find out how to make my own counter cleaner. Here is how to make a DIY Counter Cleaner Made with Essential Oils!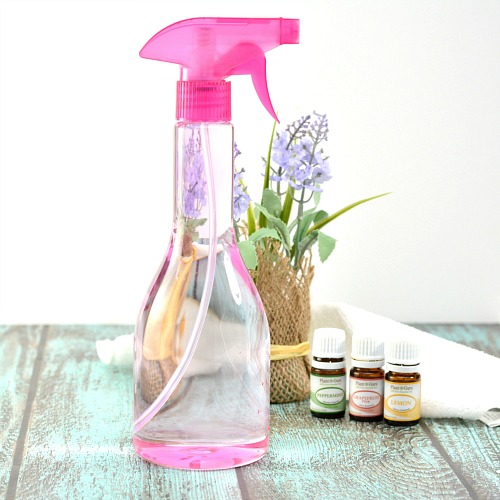 Disclosure: This post may contain affiliate links to Amazon and/or Etsy, which means that I may earn a small commission from some of the links in this post. Please see our Disclosure Page for more information.
While this all-natural counter cleaner does has some disinfecting properties, I wouldn't use it to clean an area where you've been preparing raw meat, just to be safe. I save a bottle of commercial cleaner just for that. But I feel that this homemade counter cleaner is definitely strong enough to clean up after all other kitchen tasks!
If you have marble or granite countertops, you probably shouldn't use this cleaner. Vinegar is acidic, which means it could possibly harm the surface of porous stones. At the very least, it could make the countertop's sealant weaker, or dull the counter's shine.
DIY Counter Cleaner Made with Essential Oils
Materials
13 oz. Hot Water
½ cup White Vinegar
10 drops Lavender Essential Oil
15 drops Pink Grapefruit Essential Oil
7 drops Lemon Essential Oil
17 oz. Spray Bottle (glass is preferred- essential oils can possibly break down plastics)
Measuring Cup (with a spout for pouring)
Instructions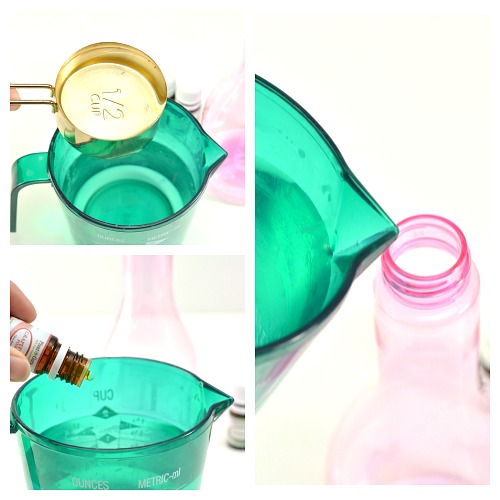 1. Begin by pouring the vinegar into 13 oz. of hot water in a measuring cup.
2. Add 10 drops of lavender essential oil to the measuring cup.
3. Add in 15 drops of pink grapefruit essential oil.
4. Mix in 7 drops of lemon essential oil.
5. Stir all of the ingredients in the measuring cup to combine well. Don't worry about getting it completely combined, you can shake the mixture well once it is in the spray bottle.
6. Pour all of the ingredients into a 17 ounce sprayer. If there is any room left at the top of the bottle, you can fill it up with additional hot water.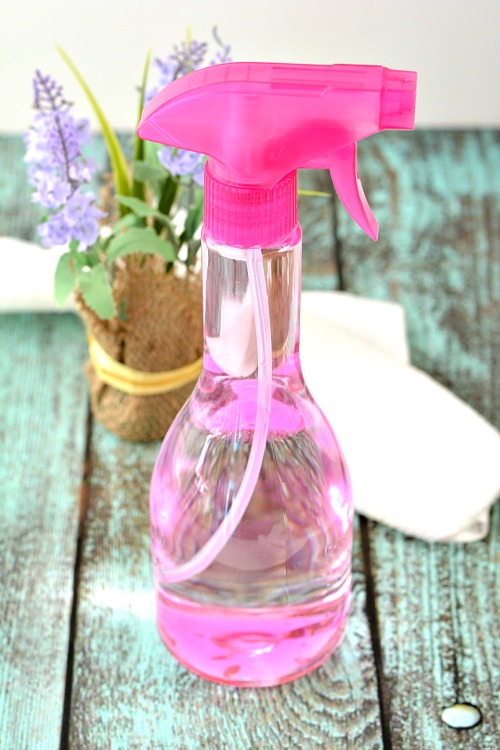 To Use
Use the spray to clean and freshen counter tops and other surfaces in your home. Be sure to shake the mixture well before each use.
Do you go through counter cleaner bottles fast, too?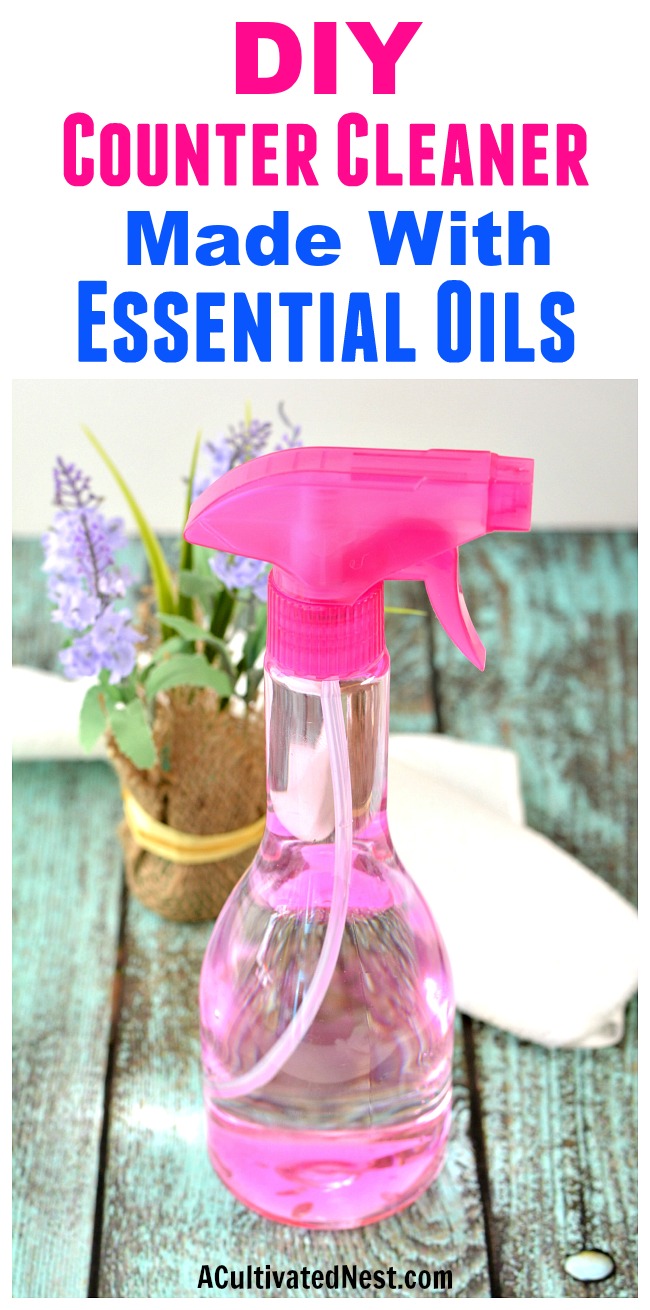 You might also be interested in: All-Natural Produce Wash