I love bringing home bags of brightly colored produce from the organic farmer's market for my family- mounds of crisp green lettuce, red ripe strawberries, rainbow carrots, and earth-scented potatoes. To get all those fresh fruits and veggies clean, you need to give them a good bath! You can purchase fancy (expensive) produce washes at the store, or you can make this recipe in less than 2 minutes at home and know exactly what is going on your food. Follow this easy tutorial to make your own All-Natural Produce Wash!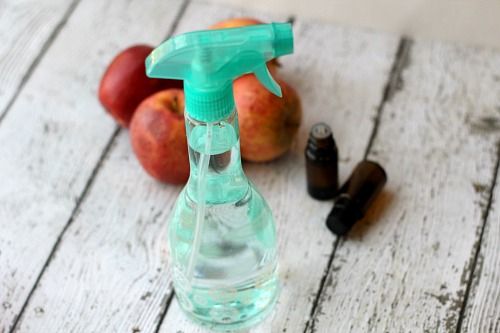 Disclosure: This post may contain affiliate links to Amazon and/or Etsy, which means that I may earn a small commission from some of the links in this post. Please see our Disclosure Page for more information.
While water can rinse off dirt, this all-natural produce wash will also rinse away wax, pesticides, and other chemicals that may be on your produce. I have also found that using this wash seems to make produce last a lot longer without wilting!
All-Natural Produce Wash
You Will Need:
2 cups distilled water
¼ cup vinegar
10 drops lemon essential oil
Large glass spray bottle (The oils could break down certain plastics which would then leach chemicals into your produce wash. Yuck! Also, citrus essential oils may interact with light, so if you don't know for sure you can keep the spray bottle somewhere dark, opt for a dark glass bottle.)
Directions: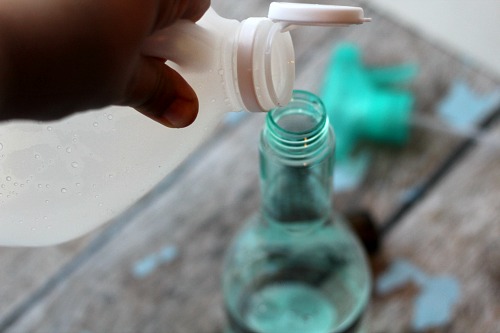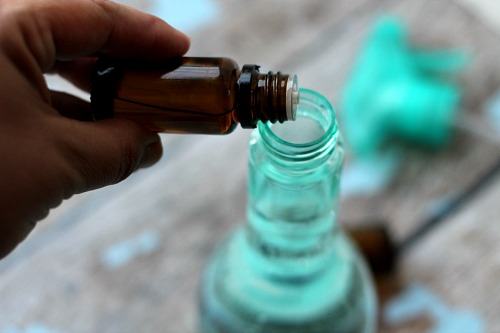 1. Combine ingredients in spray bottle.
2. Shake well to combine.
Store in a dark cabinet when not using to preserve the essential oils.
How to Use:
1. Place your produce in a large strainer in the sink.
2. Shake the spray bottle to make sure the produce wash's ingredients haven't separated.
3. Spray produce well, mixing and turning it to cover it all.
4. Let sit for 5 minutes.
5. Rinse thoroughly with water for 2-3 minutes.
6. Drain well and dry.
Then enjoy right away, or store your naturally cleaned produce in your fridge's crisper tray!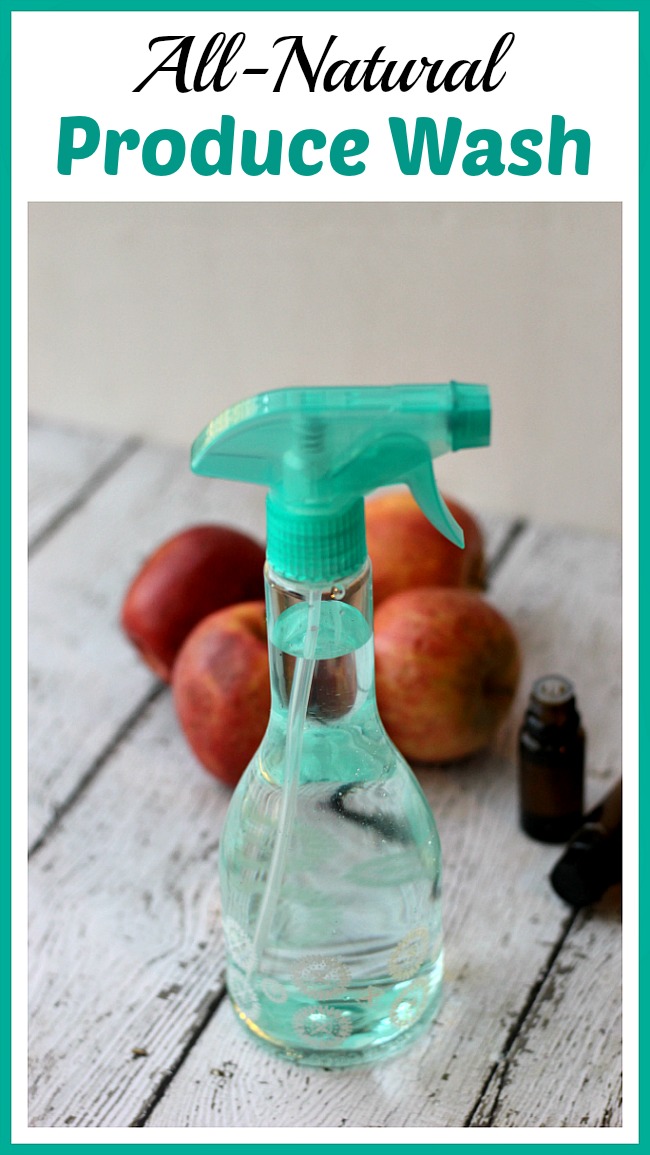 This post contains affiliate links to Amazon. Please see our Disclosure Page for more information.
  About Jody: I am a Florida girl through and through living the semi-country, small town life.  I am making my way through it with my amazing hubby, 2 beautiful kids, 2 of the best Dachshunds to ever walk the face of the earth, massive amounts of coffee and a whole lot of Jesus.  I homeschool, craft, cook, scrapbook, garden, raid the thrift shops, snap 1,000's of photos, and read when I can grab a spare minute (which is rare). You can find me blogging at Simply Southern Sunshine.
You may also be interested in: