20 Tasty Desserts to Make this Thanksgiving.
I am excited it is almost Thanksgiving. It brings me so much joy to sit around the table with friends and family and reflect on all the things I am thankful for. And of course, I also love all the sweets that are associated with Thanksgiving! The pumpkin spice, caramel, pecans, and don't forget the whipped cream! If you are starting to plan your Thanksgiving menu you do not want to leave out the most important items on the menu- desserts. We have found 20 Delicious Thanksgiving Dessert Recipes you will surely want to consider adding to your menu this year!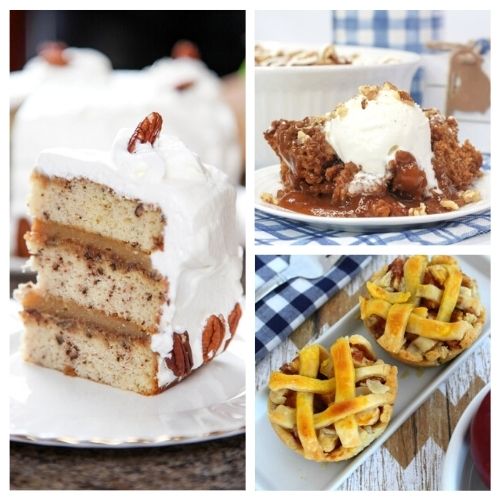 Disclosure: This post may contain affiliate links to Amazon and/or Etsy, which means that I may earn a small commission from some of the links in this post. Please see our Disclosure Page for more information.
Having a variety of desserts is best when hosting Thanksgiving. This allows you to offer lots of different options for your company to choose from. This also increases the chances of their favorite being served. You know most everyone is eyeing the desserts before they ever eat the main course! As a host, you might also ask your guest to bring their favorite Thanksgiving dessert to share that day. This means you will be needing a place big enough to put several different desserts. So as you plan your menu it will be smart to start planning your Thanksgiving decor and table setups.
20 Delicious Thanksgiving Dessert Recipes
I recommend utilizing a dessert table. This can help your guest easily see what is being served as well as give you more room for your main course dishes. Here are some things to consider when planning your dessert table:
Choose your table size: Once you know what size table you are using you can start buying a few décor items, and table cloths to use to help bring the theme of your event to the dessert table.
Add height: This can easily be done by saving cardboard boxes from your mail deliveries. Cover them with some fabric or coordinating table cloths to create platforms to place food on. This simple addition to your table will allow you to add more desserts as well as height to your dessert table, allowing your desserts to be easily reached and seen.
Utilize platters: To help save room and allow more desserts to be on one table it is best to pre-cut some desserts and platter different items on one tray. This will really help save room and be more decorative.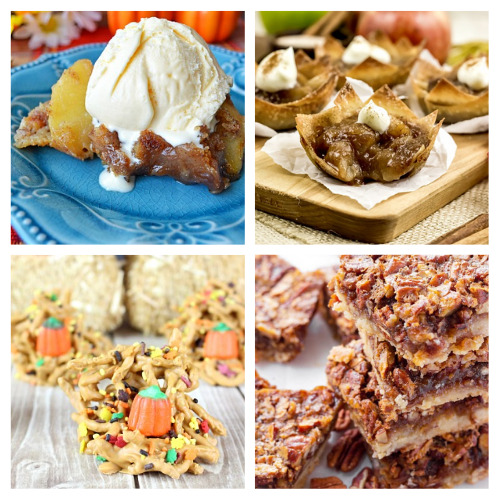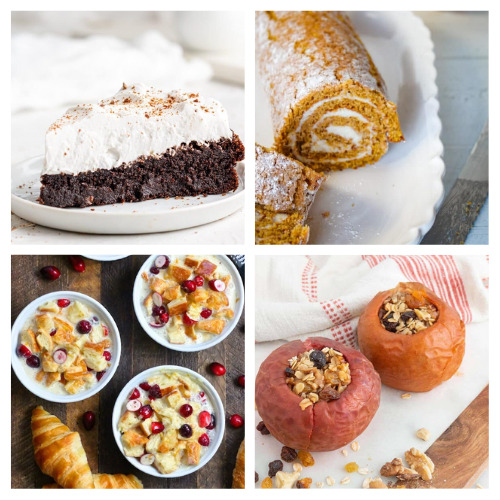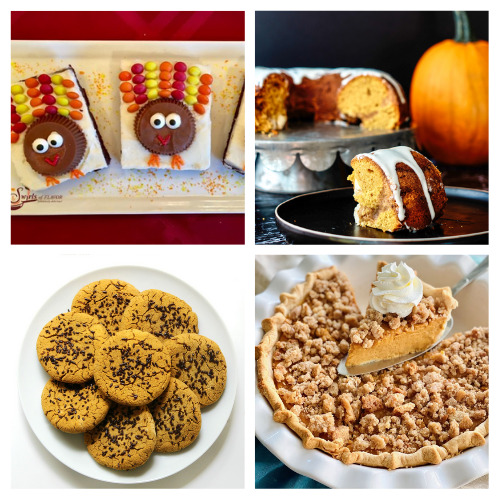 What is your favorite Thanksgiving dessert?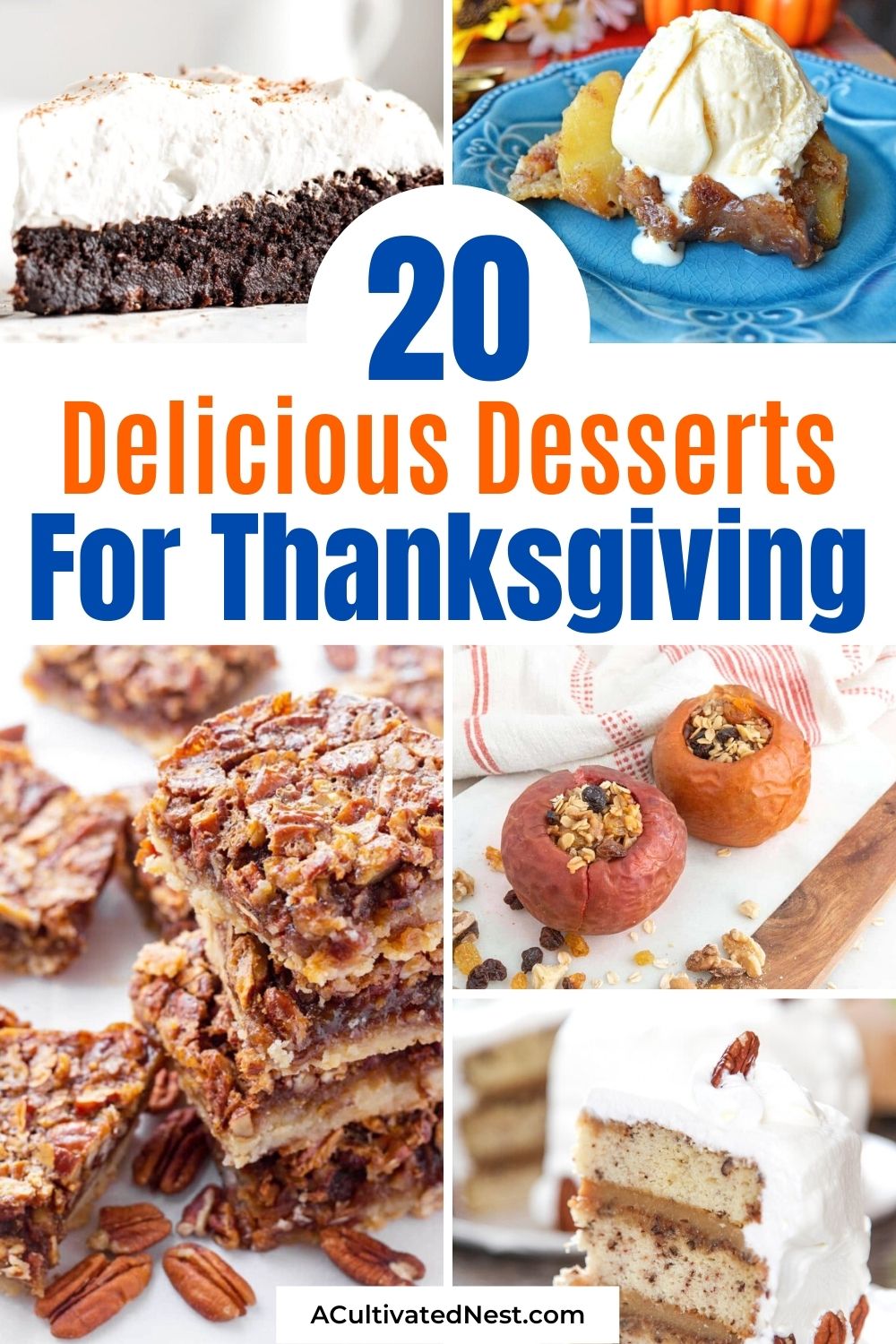 You might also be interested in: 20 Traditional Thanksgiving Dinner Recipes