20 Free Printable Planners for Thanksgiving.
This Thanksgiving you can make sure your dinner is a success by being prepared in advance. You can do this by planning everything out from the guest list, menu, shopping list, and cooking schedule. You'd be surprised how this really helps keep everything in order. That is why I highly recommend getting a couple of these 20 Free Thanksgiving Planner Printables to keep you organized.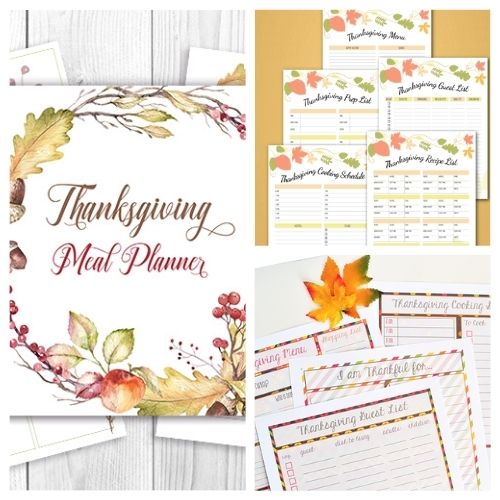 Disclosure: This post may contain affiliate links to Amazon and/or Etsy, which means that I may earn a small commission from some of the links in this post. Please see our Disclosure Page for more information.
Check out the list below of some great free Thanksgiving planner printables that will surely make this year one to remember, not for something that went wrong, but for the year that everything went right!
20 Free Thanksgiving Planner Printables
No matter how many guests you are planning for, it can always help to have everything planned out in advance so that things go smoothly from start to finish! That's why I suggest printing one of the free thanksgiving planner printables below so you can have the following planned weeks before Thanksgiving Day:
Guest List: Knowing how many guests you are preparing for helps you know what to serve as well as the amount of food you will need.
Meal Plan: Deciding what sides and desserts you are serving is key to making sure you have everything you love as well as what your guests will love. I suggest having a kids menu as well to make those little bellies happy.
Grocery List: Once you have your guest list done, your meal planned, now it is time to make a long grocery list to ensure you don't forget anything.
Cooking Schedule: Some food items take longer to cook, and some can even be made a few days before. This is where planning out your cooking schedule will come in handy. The less you have to cook on the day of Thanksgiving the better you can enjoy your company and relax!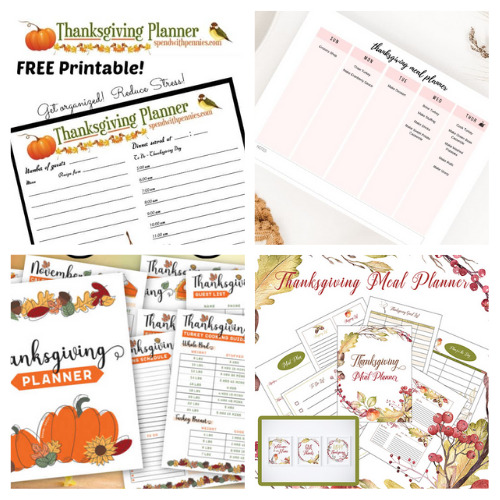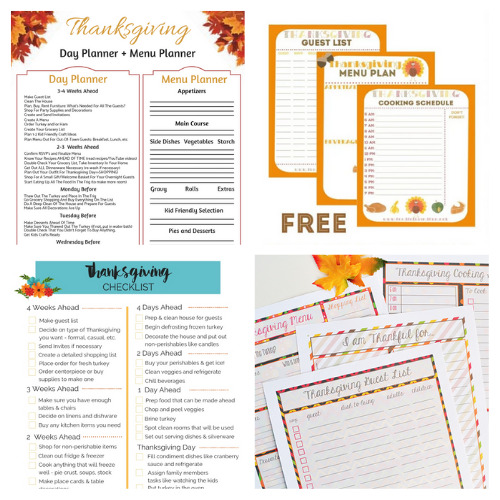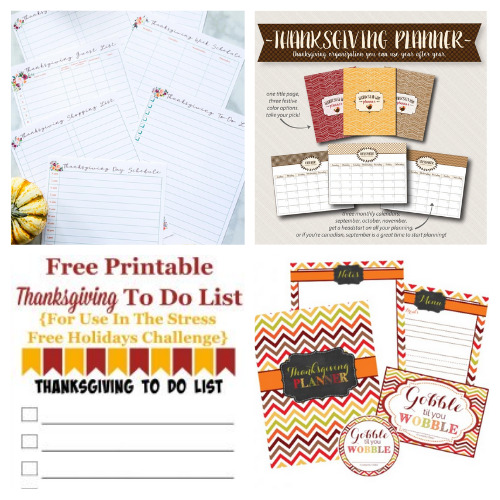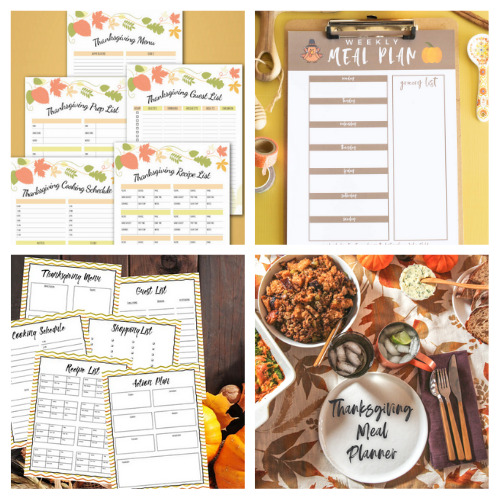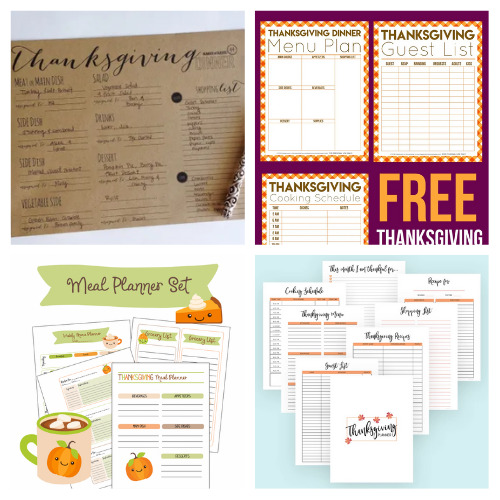 What part of Thanksgiving do you need the most help planning for?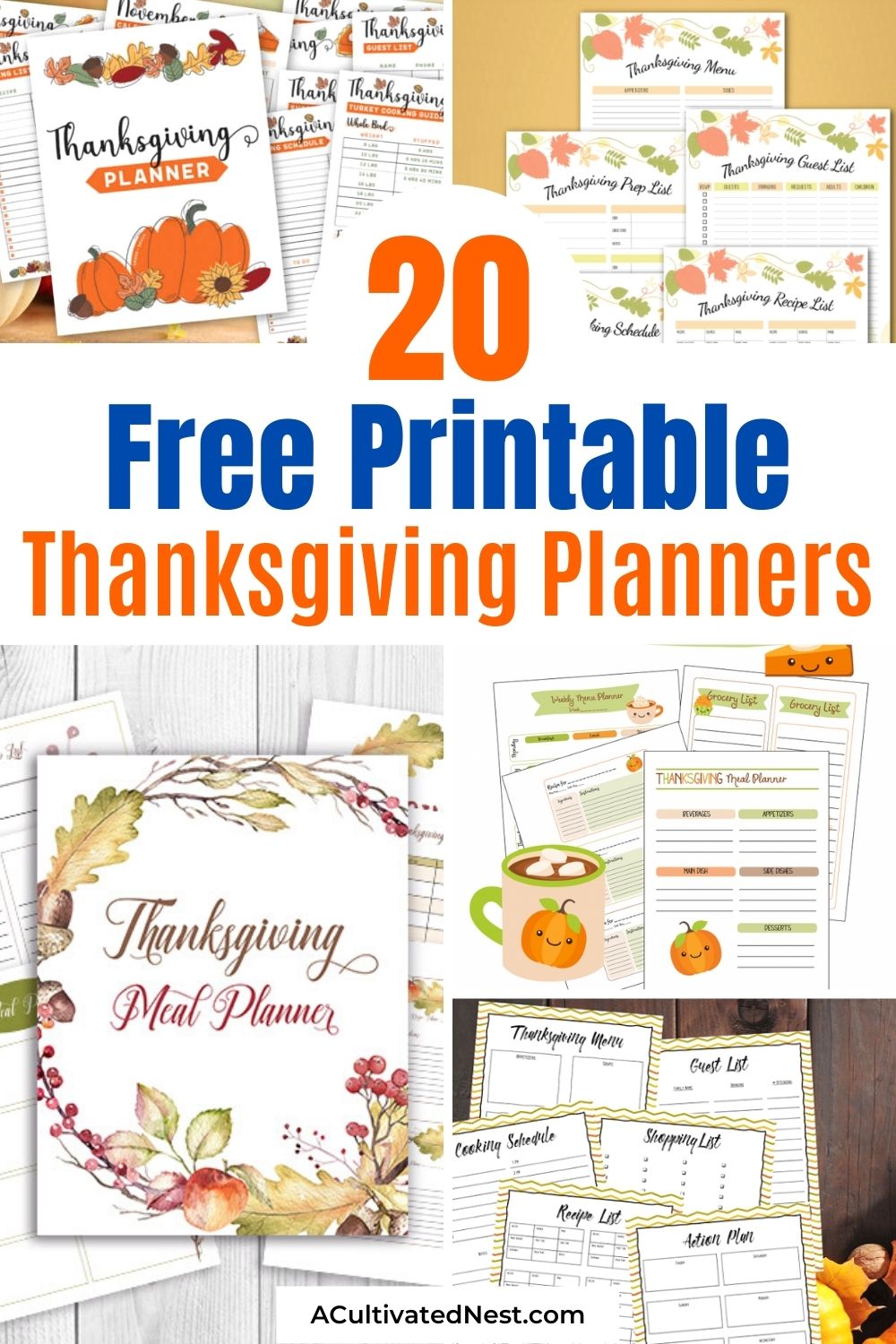 You might also be interested in: 13 Free Thanksgiving Printables