20 Insanely Good Pasta Recipes.
Do you ever feel like you could live off of pasta? I know there are times when I bite into a helping, and I seriously feel like I am in food heaven. There is just something so comforting about pasta that brings a smile to everyone's face! Well, I have for you 20 Delicious Pasta Dinner Recipes that you aren't going to want to miss!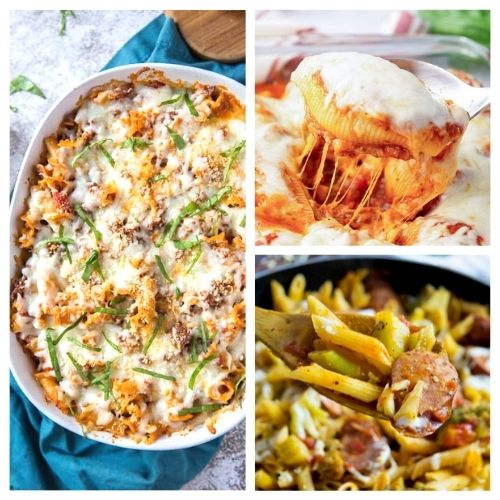 Disclosure: This post may contain affiliate links to Amazon and/or Etsy, which means that I may earn a small commission from some of the links in this post. Please see our Disclosure Page for more information.
Serving pasta to kids and adults is a great way to fill everyone up and keep them happy at the same time. Even picky eaters are going to be happy to devour each of these recipes.
20 Delicious Pasta Dinner Recipes
Pasta is an incredible ingredient because it's cheap, goes with a wide variety of ingredients, and is easy to work with. I wanted to share a few tips to ensure your pasta is the perfect texture.
When cooking pasta, it's best to start with cold water. Make sure you follow the package directions to ensure you have enough water.
Add salt, so it tastes like the sea. You don't want it to be overwhelming or have too little salt. 1 tablespoon for every three liters of water is sufficient.
Don't add the pasta too early. The water needs to be boiling rapidly before adding the pasta. Too soon, it will be mushy, and too late, it will be undercooked.
Watch the cook time. Especially if you're using a gluten-free type of pasta, be careful how long it cooks. Gluten based pasta tends to be more forgiving about overcooking than gluten-free pasta.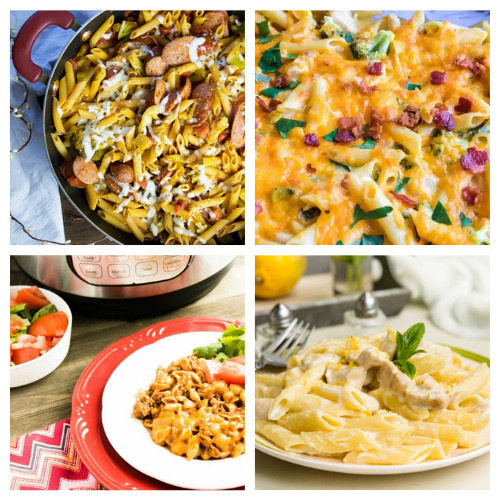 What's your favorite pasta dish?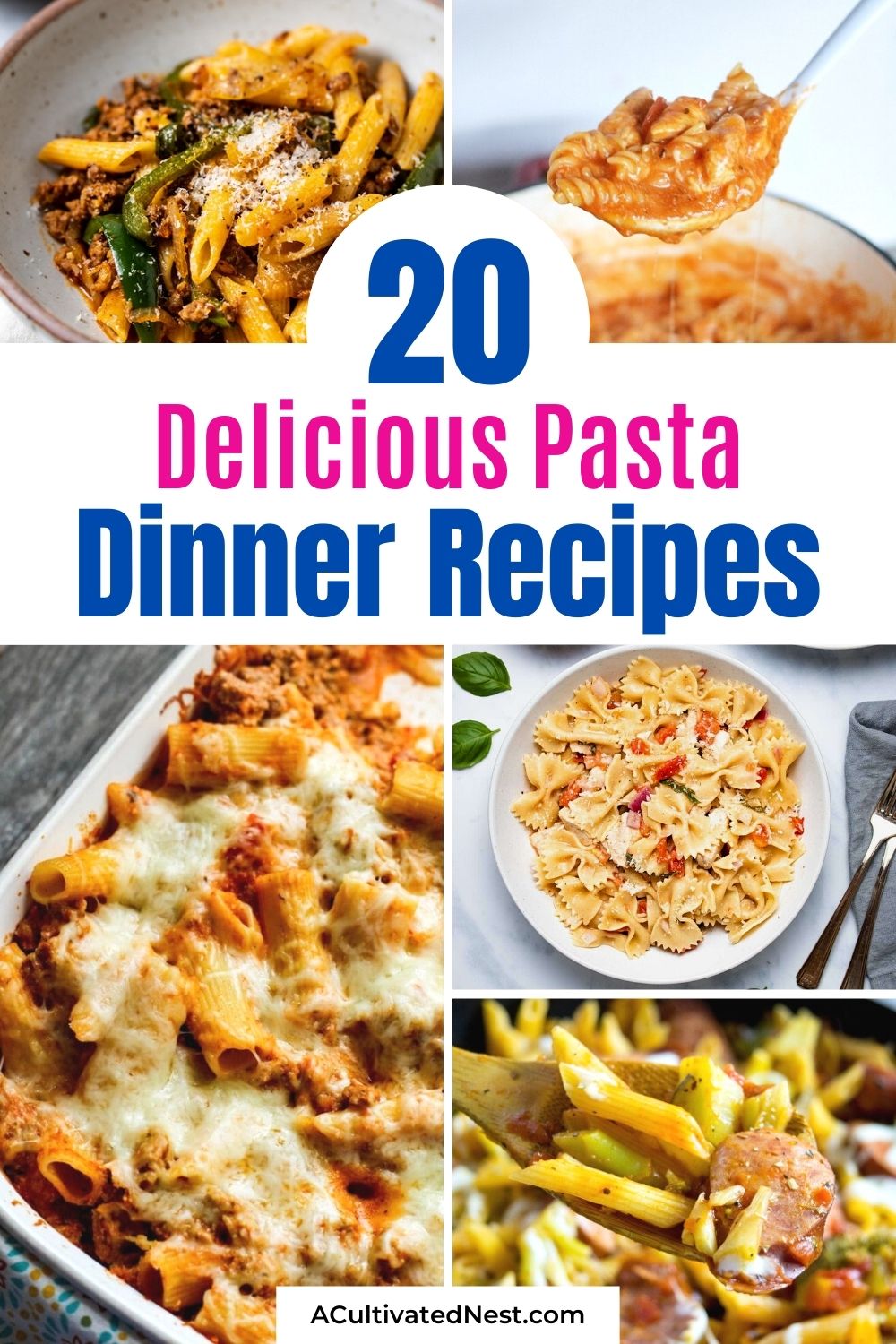 You might also be interested in: 12 Easy Meals You Can Make With Rotisserie Chicken