10 Easy DIY Garden Fertilizer Recipes.
If you are an avid gardener or are just beginning, you'll realize there is always more you can be doing to help your garden. Adding fertilizer to your plants gives them valuable nutrients and helps them to grow. Imagine serving big, plump, juicy tomatoes that you grew for dinner! It's a great feeling, and homegrown food tastes so much better. To help you grow better plants on a budget, check out the 10 Best Homemade Plant Fertilizers to put your garden in the best condition ever!
Disclosure: This post may contain affiliate links to Amazon and/or Etsy, which means that I may earn a small commission from some of the links in this post. Please see our Disclosure Page for more information.
Even if you aren't growing food, these fertilizers will work for indoor plants too. They will grow faster and become stronger when you give them some fertilizer.
10 Best Homemade Plant Fertilizers
There isn't a lot you need to know about fertilizing your plants, but we do have a few helpful suggestions. These tips will help!
Follow the recipe directions precisely. It's important to use the right combination of fertilizer and water, so the plants don't get burned.
Use organic and natural ingredients when possible. You can give your garden the much-needed nutrients it deserves without using a bunch of harmful chemicals. This will also allow your DIY fertilizer to be safe to use around pets and kids, too.
Be sure to follow usage directions. Some fertilizers will need to be poured into the soil, while others may need to be sprayed on the leaves. Adding the fertilizer the wrong way can hurt the plant, so it's important to pay close attention.
1. Homemade Miracle Grow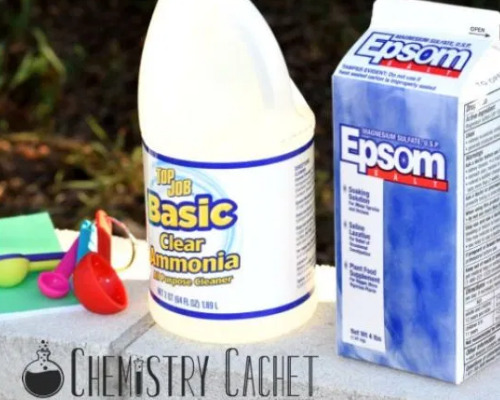 The Chemistry Cachet gives you detailed directions to make your own miracle grow! It's easy to make, and your plants will love you!
2. Banana Peel Fertilizer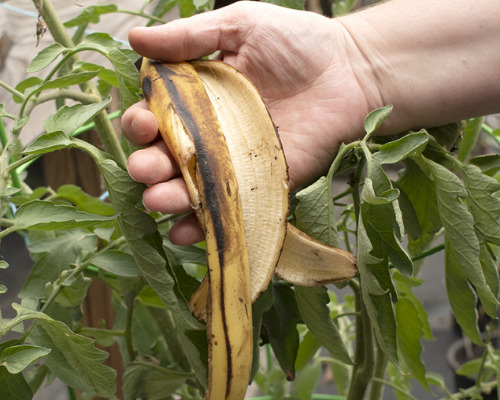 Before heading to the garden store, stop by the kitchen and grab a banana! You can make homemade banana peel fertilizer like Rural Sprout, and it's so good for your plants.
3. Compost Tea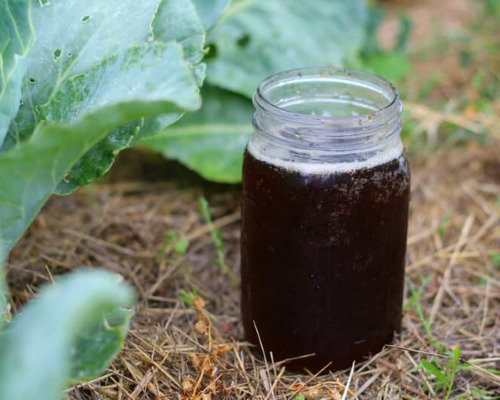 The Prairie Homestead teaches you how to make compost tea. Your garden is going to thrive!
4. DIY Bone Meal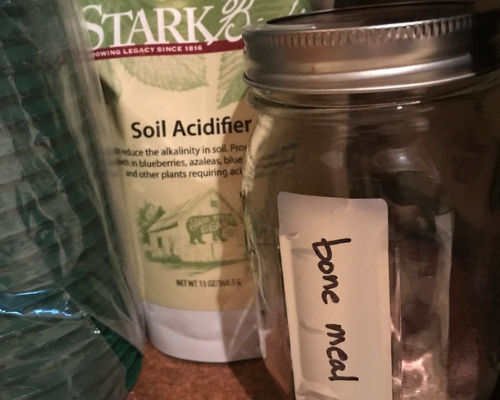 Bee and  Basil give you all the details to make your own DIY bone meal. It's useful to provide calcium and phosphorus in your garden.
5. Organic Fertilizer For House Plants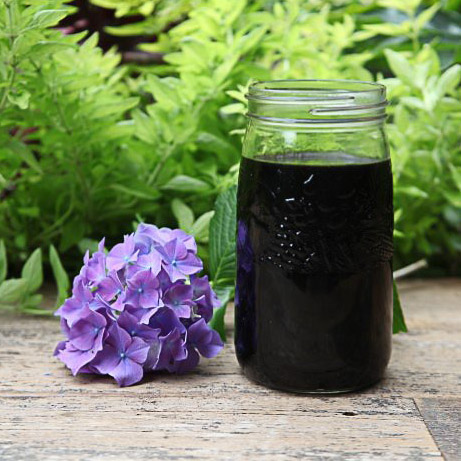 You can give your indoor plants a boost of nutrients with this homemade organic fertilizer. Garden Therapy gives you all the details!
6. DIY Seaweed Fertilizer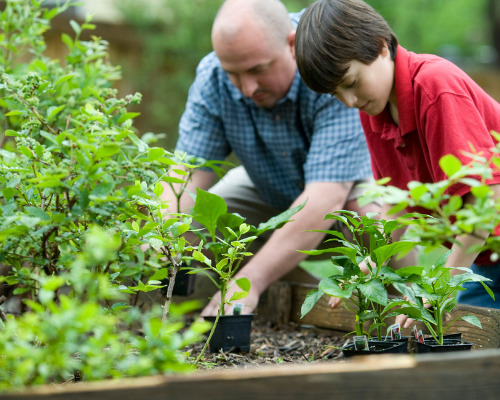 Gardening Know How explains what you need to do to make DIY seaweed fertilizer. It's simple to make, and it's beneficial for your garden.
7. Coffee Grounds Fertilizer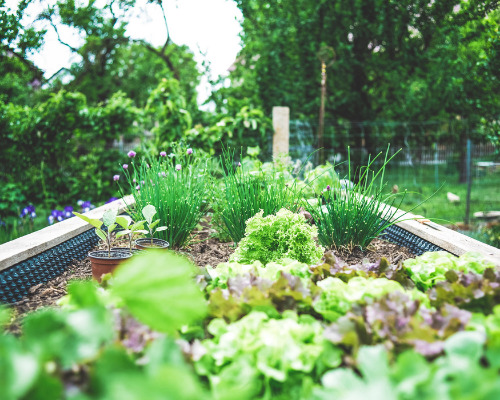 If you find yourself making a pot of coffee every day, you already know how fast the grounds add up. Make your own coffee grounds fertilizer! Gardening Know How gives you lots of helpful information.
8. Molasses Fertilizer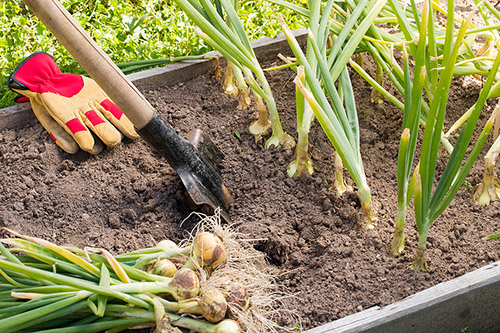 One great way to keep your garden organic is by using this DIY molasses fertilizer. Tomatoes and other veggies will grow great, and you don't have to use any harsh chemicals. Check out the tips and information from Plant Care Today.
9. Homemade Tomato Fertilizer
Rural Sprout shares a tutorial on DIY tomato fertilizer plus other helpful information. Check it out and watch your tomatoes grow like crazy!
10. Homemade Liquid Fertilizers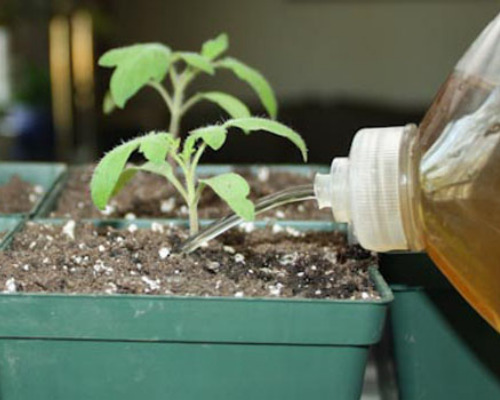 This homemade liquid fertilizer is much cheaper and less harsh than store-bought chemicals. Check out the recipe on GrowVeg to make your own.
What's your biggest struggle with gardening or growing plants?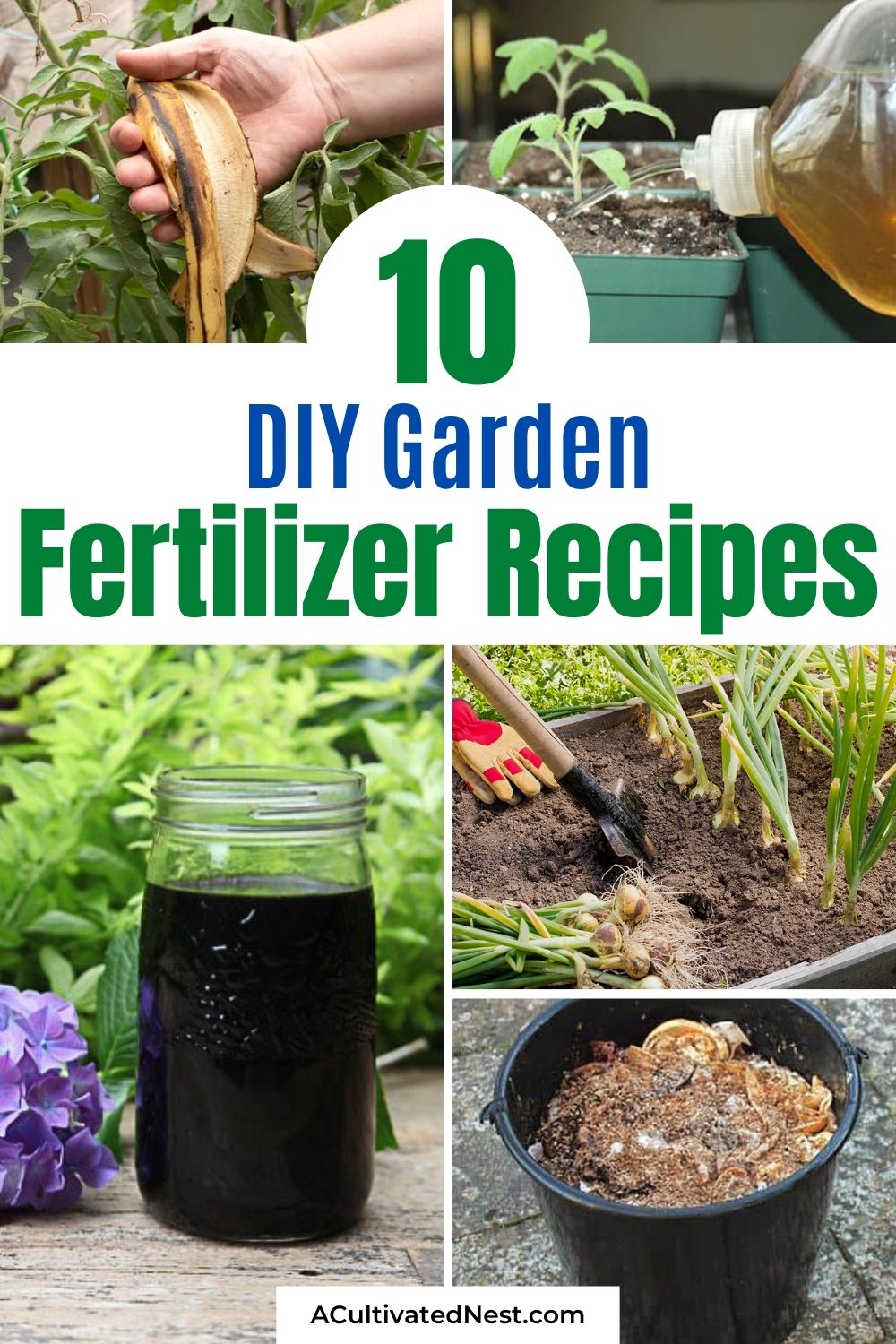 You might also be interested in: 5 Homemade Bug Spray Recipes for Your Garden