If you're a gardener, you've probably once looked at a bottle of insecticide and been amazed at the list of weird chemicals on the back! You probably don't want to be anywhere near half of those chemicals, let alone spray those chemicals onto your plants! And if that wasn't bad enough, commercial garden bug sprays aren't always inexpensive, especially if you have to buy multiple bottles to deal with a stubborn bug infestation. Save money and be safe by making one of these 5 Homemade Bug Spray Recipes for Your Garden!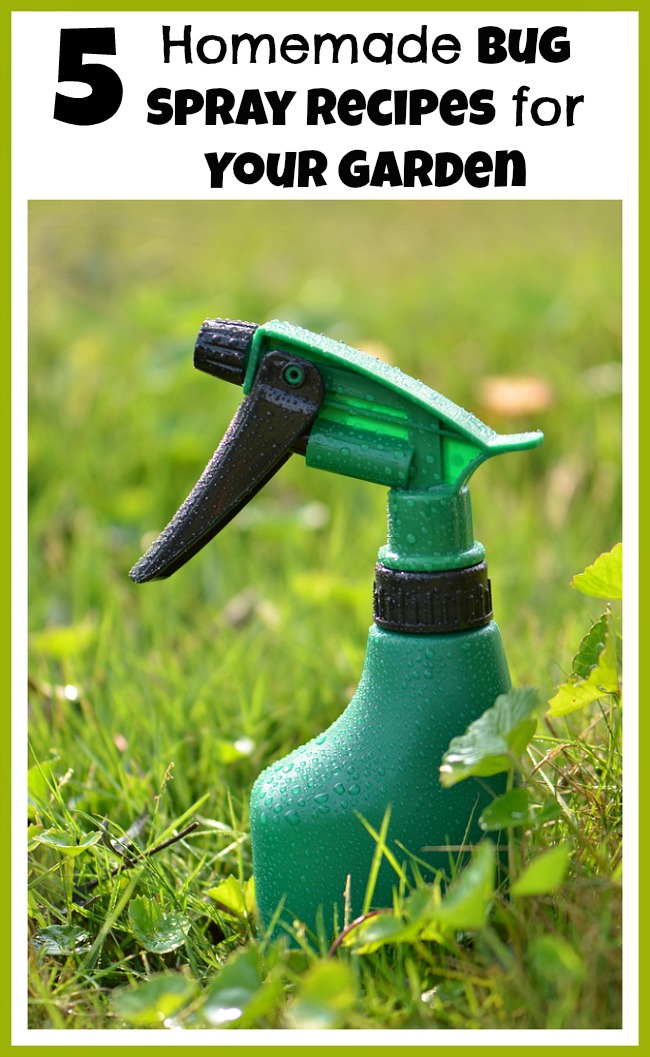 Disclosure: This post may contain affiliate links to Amazon and/or Etsy, which means that I may earn a small commission from some of the links in this post. Please see our Disclosure Page for more information.
You may wonder, how do I choose which recipe to make? First, check all the recipes below and see which ones you already have all the ingredients for. Pick whichever one of those that you feel you'd like to make up. Try that homemade bug spray for about 2 weeks, and if you're not seeing the results you want, make up a different spray. Different bugs respond to different ingredients and different concentrations, so you may have to try a few to find the best homemade bug spray for your garden!
5 Homemade Bug Spray Recipes for Your Garden
1. Homemade Garlic Mint Garden Insect Spray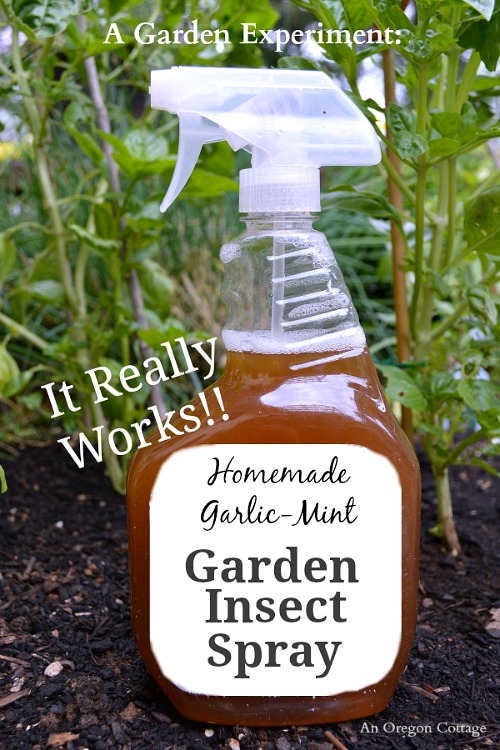 If you want a natural way to deal with insects in your garden, you have to try this recipe! Take a look at how An Oregon Cottage's homemade garlic mint garden insect spray helped her garden!
2. Homemade Plant Bug Spray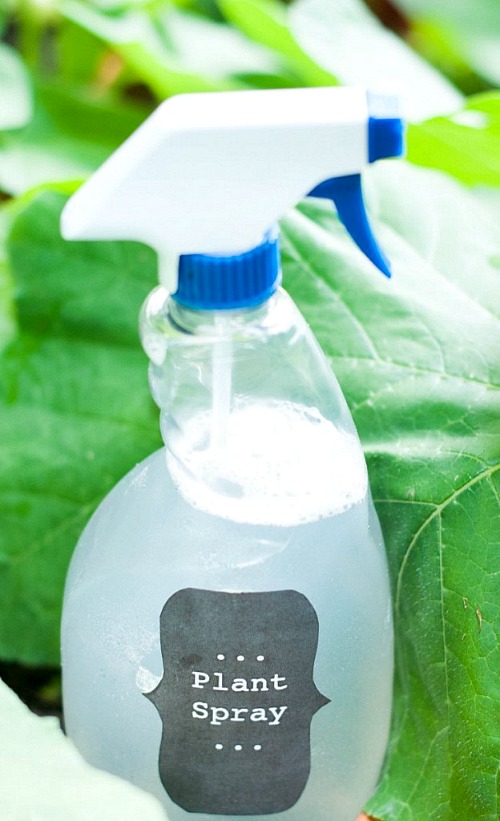 It's likely you already have all you need to make this homemade bug spray! Follow Homemade for Elle's instructions and make your own homemade plant bug spray!
3. DIY Garlic Insect Spray
This is a great homemade pesticide because it's effective against a long list of insects! Follow Life Made Full's tutorial and make your own DIY garlic insect spray!
4. DIY Insecticidal Spray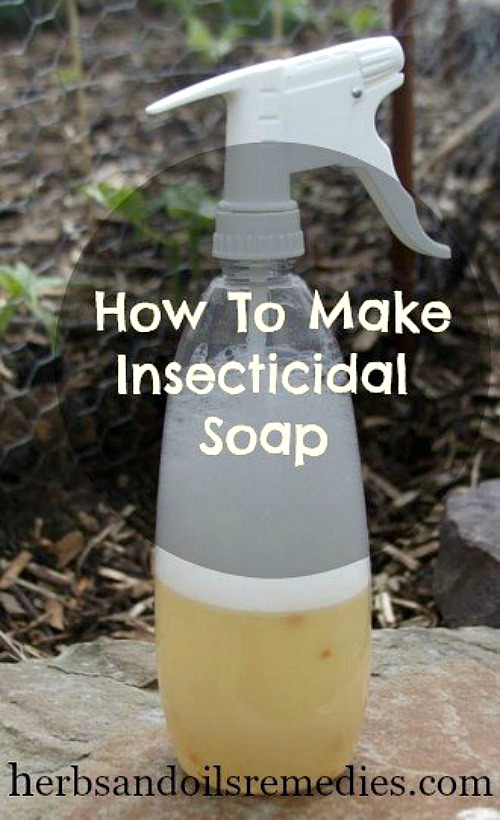 This is such an easy garden bug spray recipe to make! Follow Herbs & Oils Remedies easy tutorial to make this DIY insecticidal spray!
5. Homemade Essential Oil Insecticide Spray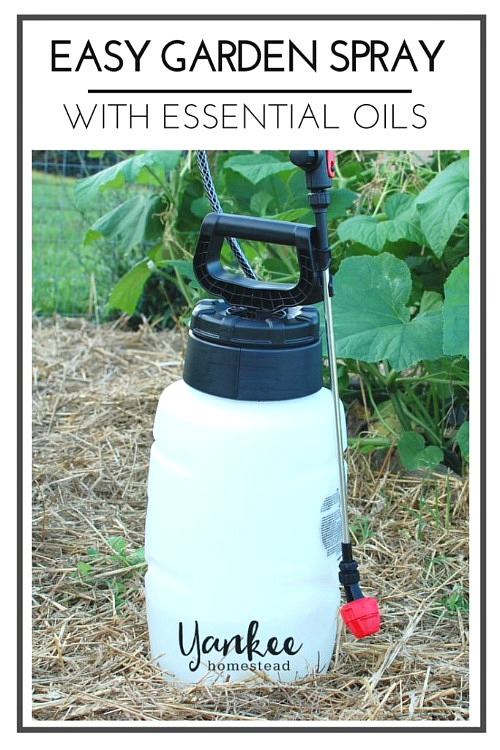 Essential oils are useful in so many applications! If you already have some essential oils that you've been using in other things (like in homemade beauty or cleaning products), then you should also put them to use in Yankee Homstead's homemade essential oil insecticide spray!
You may also be interested in: