20 Delicious Lemonades to Make From Scratch.
The hot summer sun and sweltering temperatures can only mean it's time for some lemonade! Whether you are doing yard work, going camping, or hanging out by the pool, it just makes sense to enjoy a refreshing glass! These 20 Delicious Homemade Lemonade Recipes are sure to put a smile on your face!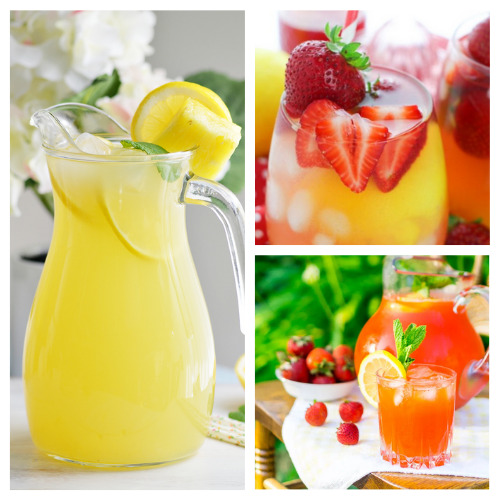 Disclosure: This post may contain affiliate links to Amazon and/or Etsy, which means that I may earn a small commission from some of the links in this post. Please see our Disclosure Page for more information.
So next time you are parched from the heat, or you just want something with lots of flavors, consider kicking your feet up and enjoying a cool glass of homemade lemonade!
20 Delicious Homemade Lemonade Recipes
Before you start making your first pitcher of lemonade, consider these tips.
Follow the recipe. Each lemonade recipe will have its own set of directions, and be sure to follow it precisely to ensure it turns out properly. The amount of sugar you're used to adding may not be appropriate for each recipe, based on the other added ingredients.
It's best to use room-temperature fruit. Lemons, berries, and other fruits are going to be juicier when they are at room temperature. So, sit them on the counter an hour or so before you begin.
Ice will water down the lemonade. Filling a glass with ice and lemonade is very cool and refreshing, but if you don't drink it quickly, the ice is going to melt. As it melts, naturally, the flavor isn't going to be as strong. A solution is to make ice cubes with the lemonade. YUM!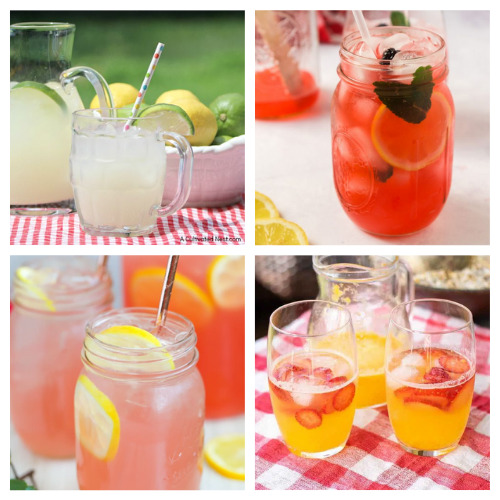 Which of these homemade lemonade recipes do you want to try first?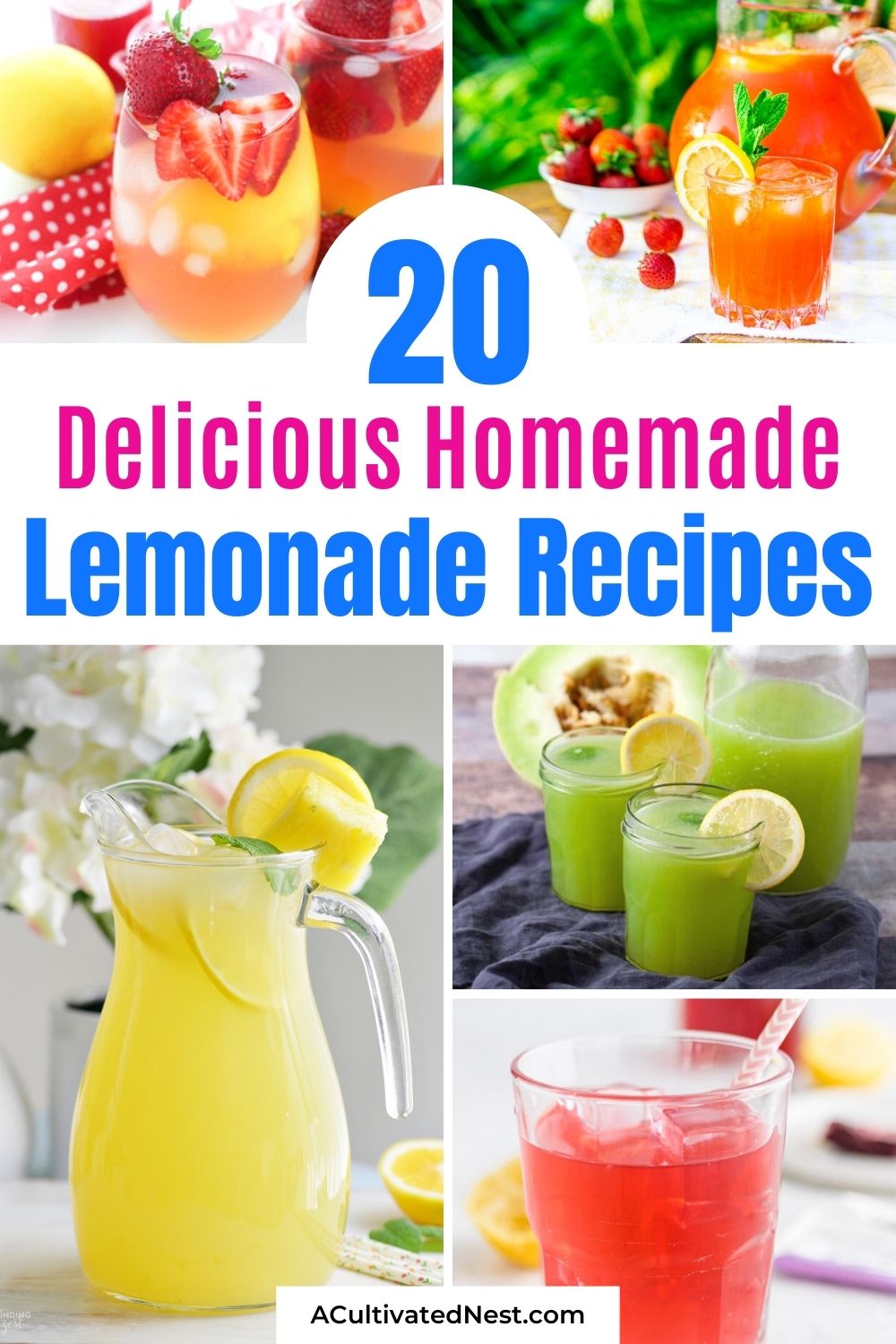 You might also be interested in: 20 Refreshing Summer Drink Recipes