We all need a little motivation to keep going when we're paying down debt – especially if it's large amount. I know from personal experience that sometimes it's hard to see the light at the end of the tunnel and it's easy to get discouraged. Some of us need to come up with some strategies that make debt repayment something tangible where we can actually see it working.
We used to be debt free….not anymore.  Long story short, our daughter made the decision to transfer to another college sort of at the last minute and pretty much lost a lot of her scholarships and grants last year. So we took out a Plus Loan for $15,750 to help pay for that year (which was not the whole amount of tuition btw ). In hind sight, I'm not sure it was the right move to make but what's done is done. We worked our way out of debt before and we can do it again and at least it's not credit card debt for stuff that I didn't really need but wanted 🙂
Disclosure: This post may contain affiliate links to Amazon and/or Etsy, which means that I may earn a small commission from some of the links in this post. Please see our Disclosure Page for more information.
Anyway, I'm a visual person so I thought it would help me if I could find some visual ways to track that debt reduction besides using the debt tracker worksheet in my Budget Binder. You know- to keep me motivated so I can see the amount coming down since it's so huge. Here are a few ideas that I found!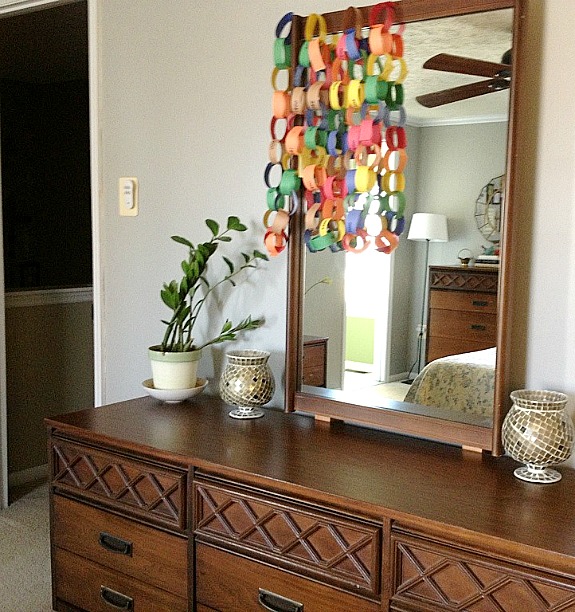 Debt Repayment Paper Chain – make a paper chain to track your debt free progress like this one from The Drumgoole Family Blog. Each link represents a set amount of money (whatever you decide). As you make a payment you remove a link. As your chain gets smaller your debt gets smaller until the day you remove the last chain and that debt is paid! What a great visual motivator!
You can hang it off the back of a door or as a garland on a wall. Some place private or some place where everyone can see it – it's up to you.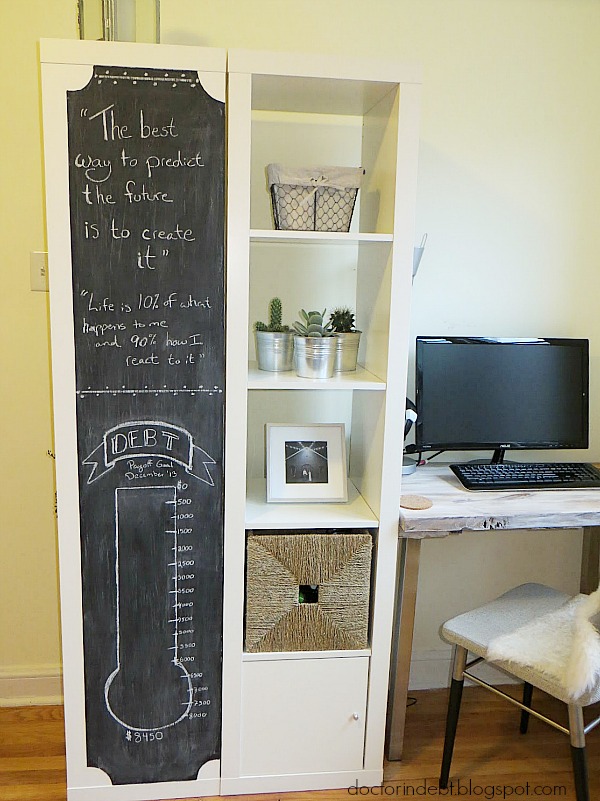 Debt Thermometer – you can make one on a chalkboard like this one at  Doctor In Debt, wipe off board, paper or poster board like the one below from My Total Money Makeover.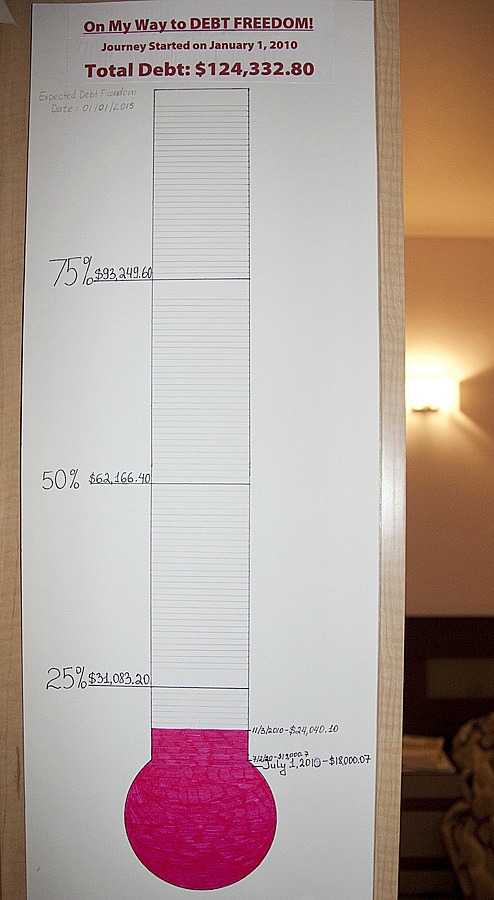 You can put the total amount of debt on the top and each bar represents a payment amount. You can make larger bars represent a percentage of the debt paid. You can also do it in reverse and have the top be zero. Fill it in as you make payments to track where you are in your debt repayment plan.
Printable Debt Thermometer– Here's one I made that you can print out and color in! It fits on regular letter size paper, so you can hang it up anywhere.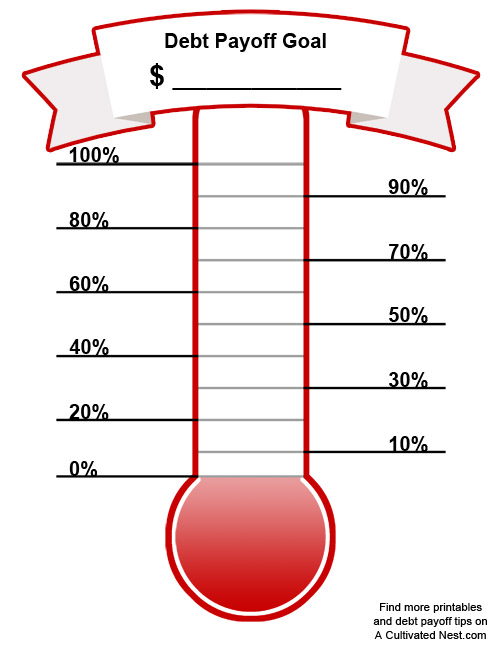 Debt Wall– Or how about some thing like this to keep you motivated. A gallery wall of framed Dave Ramsey quotes with a chalkboard that keeps a running total of debts that you can change out monthly. (Money + Debt Pinterest Board)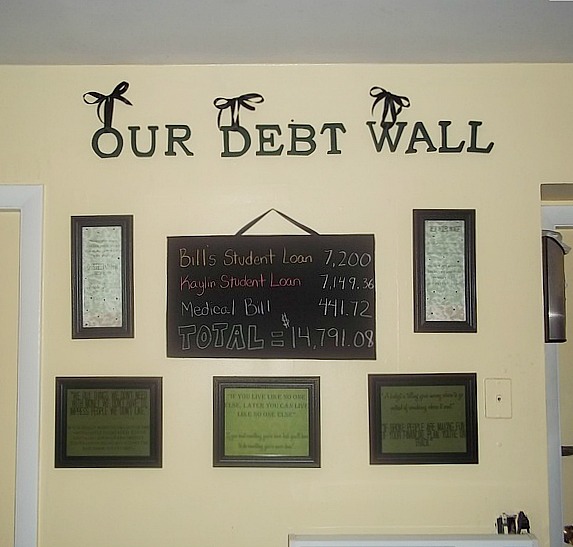 While I like all of these ideas, I'm kind of leaning toward printing out a debt thermometer and tacking that on my bulletin board where I see it every day.
Have you used any visual tools to help keep you motivated in your debt free journey?