Fantastic Backyard Organizing Ideas.
Backyards are intended to be a relaxing oasis to spend time with friends and family in. We love relaxing in our backyard so much. We use it for barbecues, parties, relaxing, gardening, and many other things. If you are anything like me, then you know that sometimes the backyard ends up neglected and unorganized. So I have found the very best 20 Creative Backyard Organizing Ideas to help you get everything in order!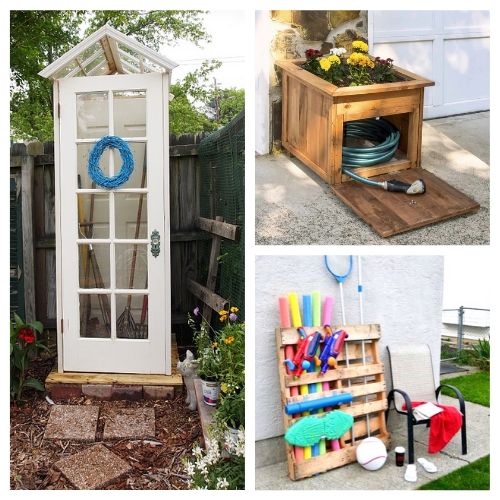 Disclosure: This post may contain affiliate links to Amazon and/or Etsy, which means that I may earn a small commission from some of the links in this post. Please see our Disclosure Page for more information.
Kids' toys tend to take over yards, and even if you have a huge backyard. So you'll find several toy solutions on this list to get you inspired. Then, of course, there are all those gardening tools! They can fill your space in no time, and with these hacks and ideas, you are bound to find some creative ways to get organized. Plus, there are many other clever backyard organizing ideas for your other backyard storage issues as well!
20 Creative Backyard Organizing Ideas
Getting your backyard organized doesn't have to be a hugely daunting task. Work on it in sections and do a little bit at a time. It will take some effort, but if you spread it out, it won't seem like as big of a chore. Here are a few ideas of areas to organize a little bit at a time to get you started:
Pool Supplies – If you have a pool, then you already know it comes with a lot of extra things. Towels, pool noodles, toys, cleaner, and so much more. Find a  storage solution that works for you and get all of the times in order.
Garden Tools – You may have to divide organizing garden tools up in a couple of days, depending on how many you have. There are lots of ideas to get them organized and make your backyard look fabulous too.
Toys – If you have a lot of toys, you might want to make this the first thing you organize. This will have a significant impact on your space and keep you motivated to keep going.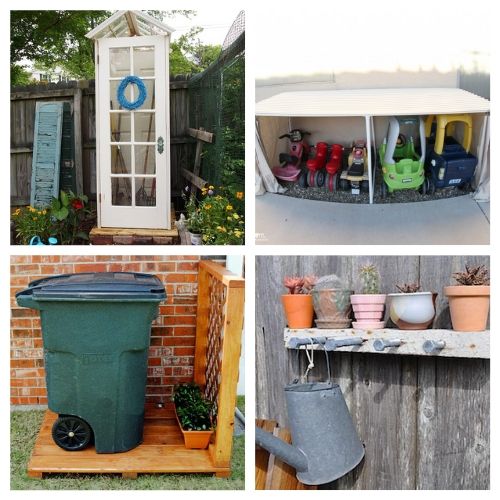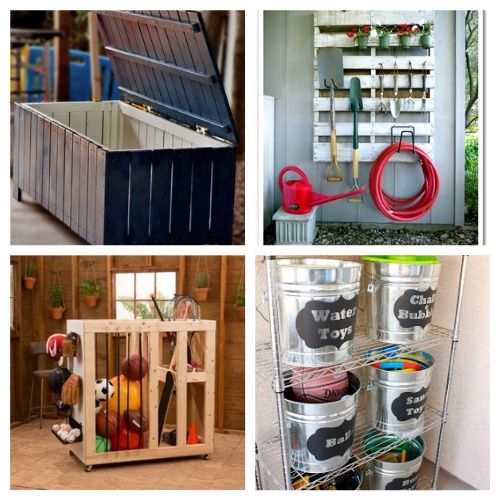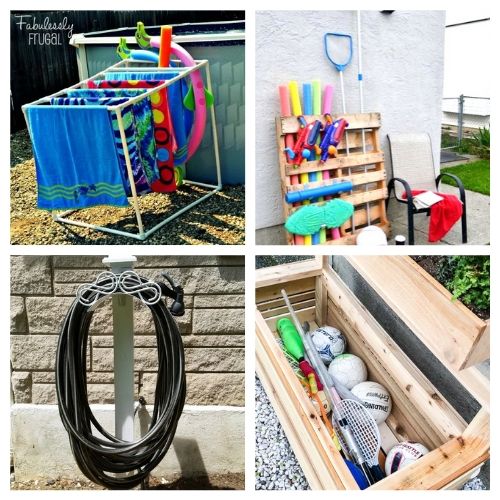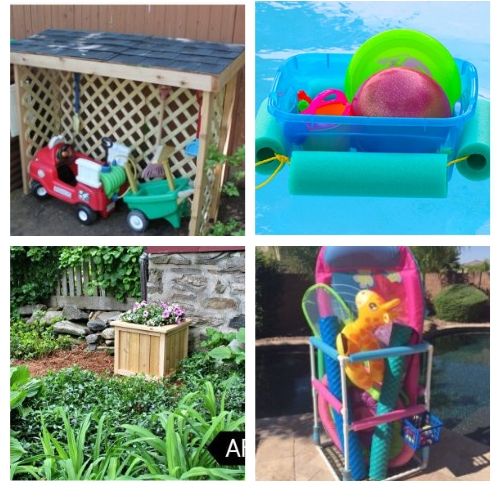 What area do you struggle the most organizing?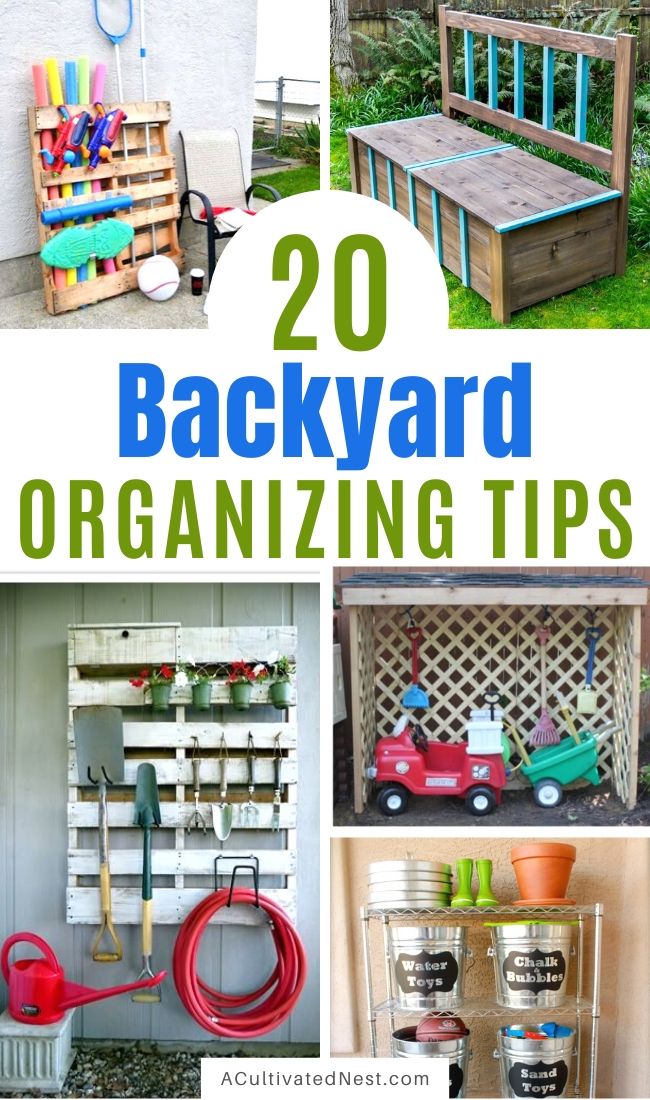 You might also be interested in: Free Printable Labels For Organizing