How to Save Money in July.
July is the time of year when everyone is traveling, hanging out with friends and family, and enjoying lots of barbecues. This list of ideas for July is full of items that are going to have you living your best life in the summer. So while you are sitting at the next little league game, you should consider looking over this list of What To Buy In July for money saving inspiration.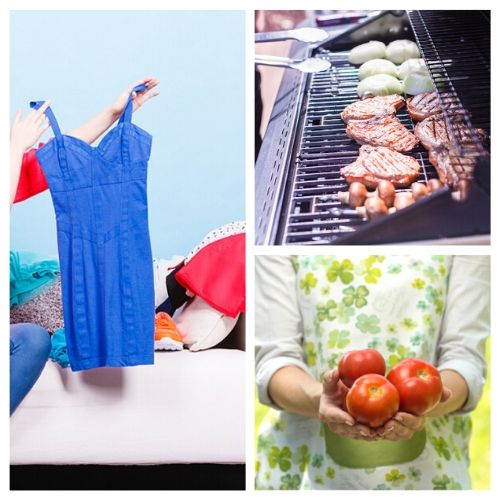 Disclosure: This post may contain affiliate links to Amazon and/or Etsy, which means that I may earn a small commission from some of the links in this post. Please see our Disclosure Page for more information.
I would be lying if I didn't tell you that July is one of my favorite months. There is so much going on! Of course, Independence Day is always a huge event. Plus, with all the pool parties, picnics, and barbecues, it's next to impossible not to have a packed calendar. Whether you spend a lot of July at the lake or hanging around the house sipping on margaritas, you are going to find some fantastic ideas on this list of what to buy in July.
What To Buy In July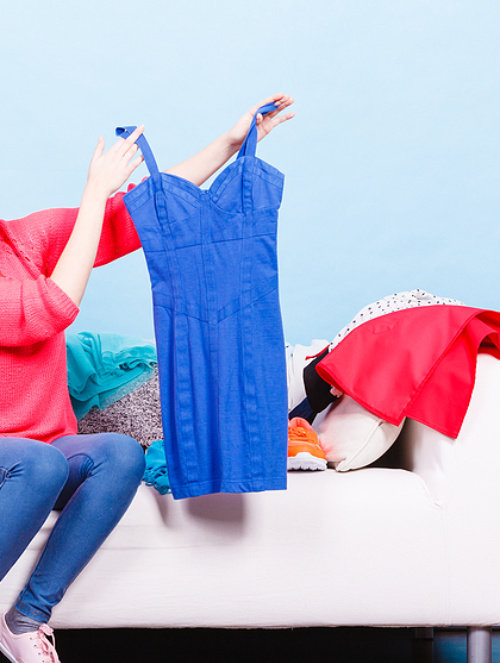 Summer Clothing – You can find some fantastic buys for the entire family on summer clothing. Shorts, bathing suits, tank tops, t-shirts, and even flip-flops are just everyday wear for most of us when we aren't at work. Stores are more than happy to get rid of summer clothes during July because they need the space for back to school shopping. Make sure you are looking for sales, and you will be able to get all sorts of terrific buys without breaking the bank.
Anything That's Patriotic – If you are a person who loves to host gatherings that are patriotic, then you should run and stock up! You will be able to pick up all sorts of patriotic items for just a fraction of the price if you wait until after the 4th of July. Streamers, confetti, paper goods, home decor, you name it, are available at cheap prices in July.
Patio Furniture – Now is a beautiful time to add some style and charm to your patio. Get rid of that old dusty torn up furniture and get a new set. You can find some incredible sales. Stores are trying to get rid of their inventory to make room for all their fall items. Hammocks, lawn chairs, outdoor couches, bars, and anything else you can think of are usually on sale in July. Take full advantage!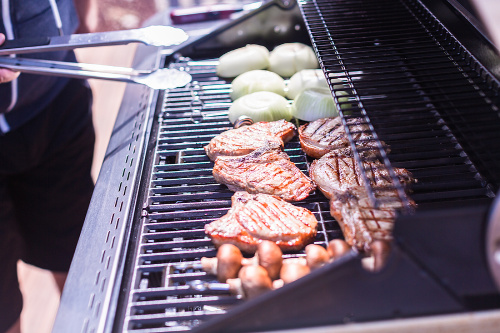 Grills – If you hate turning on your stove in the hot summer months, know that you aren't alone. Grilling isn't just for picnics and fun; it's also for delicious and easy weeknight meals too. If your grill has seen better days or you are looking for something different and new, this is the time. Father's Day is in June, and the grills that don't sell are just taking up valuable floor space in stores by July. Help them out by catching a great deal on a new grill.
Tablets and Computers – While July isn't entirely back to school season, it's very, very close! Retailers know this and will often host a Christmas In July type of sale sometime during the month. When this happens, you will be amazed by how many tablets and computers you can find on sale. Shopping for these items in the summer will also prevent you getting stuck with all the back to school crowds that develop in August. Whether you are shopping online or hitting the bricks, you are bound to find some great deals.
Tools – Tools are another great buy after Father's Day. Be on the hunt for tool sets, saws, drills, and anything else you need. If you are planning on working on the house or your next big DIY project, saving money on tools is vital. We all know how expensive they can be, so you should really buy them on sale when July hits.
If you like to plan ahead for Christmas and birthdays throughout the year, it's a great time to stock up. Especially on tools that would make great stocking stuffers. Screwdrivers, quality work gloves, and hammers are just a few ideas of things we all need. Even if you don't have a ton of experience, keeping some basic tools around is important.
Camping Gear – Many people spend May and June at the lake or hanging out at their local camping sites. But if you don't already have a tent or are in the market for more tents or an upgrade, this is your chance. You can find some large tents for much less money in July. You should buy something that is good quality so you can use it year after year. It's worth the investment to buy a tent any time you need one. However, you might as well save some money and purchase them when they are heavily discounted.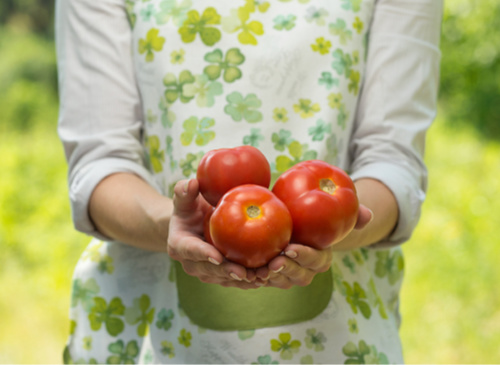 Produce That's in Season – It would be crazy if we didn't talk about food! In July, you are going to find a plethora of mouthwatering fruits and veggies. Check your local grocery store because they going to be filled to the brim with fruits and vegetables that are in season and full of flavor. Keep your eyes peeled for farmer's markets because you are going to find some amazing sales.
Look for blackberries, cucumbers, green beans, watermelon, summer squash, zucchini, strawberries, corn, cantaloupe, kiwi, peppers, plums, tomatoes, and more. These fruits and vegetables will save you from having to cook too. They can be eaten raw and fresh. Turn them into a salad or munch on a handful for a snack. Yum!
Small Kitchen Appliances – Kitchen appliances are a necessity for almost all of us. This is another one of those things to be looking for during all the Christmas in July sales you come across. If you are looking for an Instant Pot, slow cooker, or blender, this just might be your lucky month. It's amazing how small kitchen appliances come with a large price tag, so it makes sense to buy them when they are discounted.
Paint – If you've been on the fence about painting inside or outside of your home, this just might be the perfect time. While you can buy paint at any time of year, you can find some great deals during the hotter months. Most stores give discounts and sales because everyone is working on projects. So head into your local hardware store and pick up that paint! Trust me, it will be worth it.
Have you ever saved a lot during a July sale? What did you buy?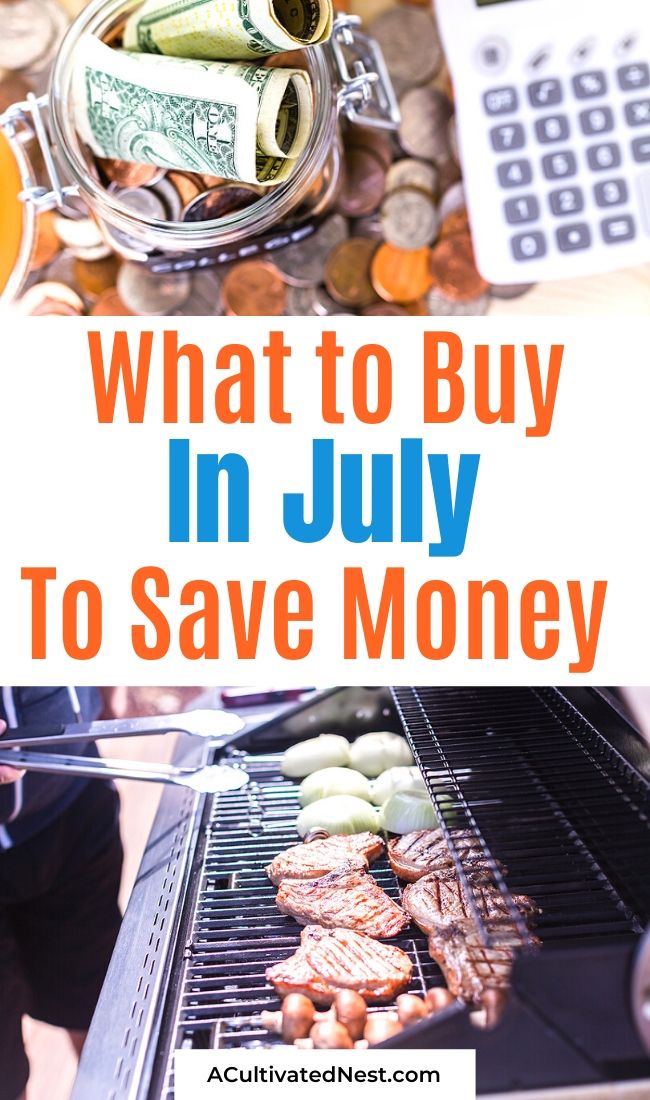 You might also be interested in: What to Buy in August