16 Delicious Recipes that Use Bananas.
I don't know about you, but I have a hard time figuring out how many bananas to buy for the week. I know we need at least one bunch for smoothies and cereal, but I also want to get a few more to snack on. But some weeks we use less bananas than we usually do, and those things start getting brown fast! I freeze them if they get too brown, but at a certain point, there's only just so much freezer space for brown bananas! So I went looking for some new recipes to make that could use up my extra bananas, and I was not disappointed. Check out these 16 Delicious Ways to Enjoy Bananas!
Disclosure: This post may contain affiliate links to Amazon and/or Etsy, which means that I may earn a small commission from some of the links in this post. Please see our Disclosure Page for more information.
I love bananas! I've never had any other fruit or vegetable that always tasted good when it was at its prime. The mangoes have been half okay, half not good at all this summer, but every banana I've had has been delicious! Too bad we don't have the right climate to grow bananas where I live, or I'd grow some in my backyard!
The following list includes a big variety of tasty ways to enjoy bananas. I've been a big fan of banana bread ever since I got my bread maker, but there are actually a lot of other things you can make with overripe bananas than just bread. Take a look at the list below and try one (or some) of these yummy banana recipes!
16 Delicious Ways to Enjoy Bananas
Bananas are so good for you and are loaded with nutrients. They have a great amount of potassium, vitamin B6, vitamin C, fiber, manganese, and more. Plus, you can turn them into so many types of treats. Consider using bananas for these ideas in addition to the recipes below:
Smoothies – You can add bananas to all sorts of smoothie recipes. They help make the consistency of the smoothie thicker and give you some added nutrients too.
Replace Eggs – In many baked goods, you can mash 1/4 banana per egg in a recipe. This is useful when you have an egg allergy in the family.
Top yogurt and cereal – Putting banana on top of your cereal and yogurt gives you a naturally sweetness and helps fill you up. Plus, it tastes great too.
Toast – Add a few slices of banana to some toast to add some pizzazz to your breakfast. You can even add some peanut butter to the toast to make it more filling.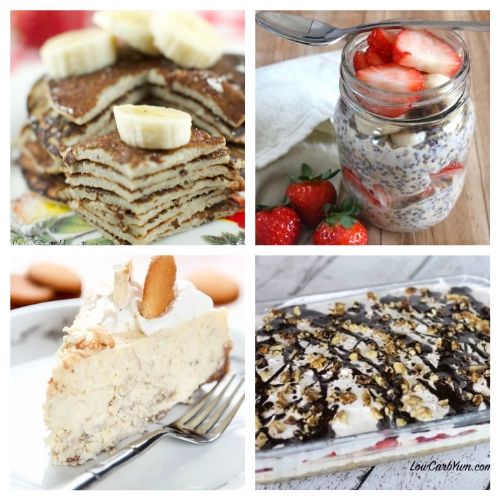 What do you do with your brown bananas?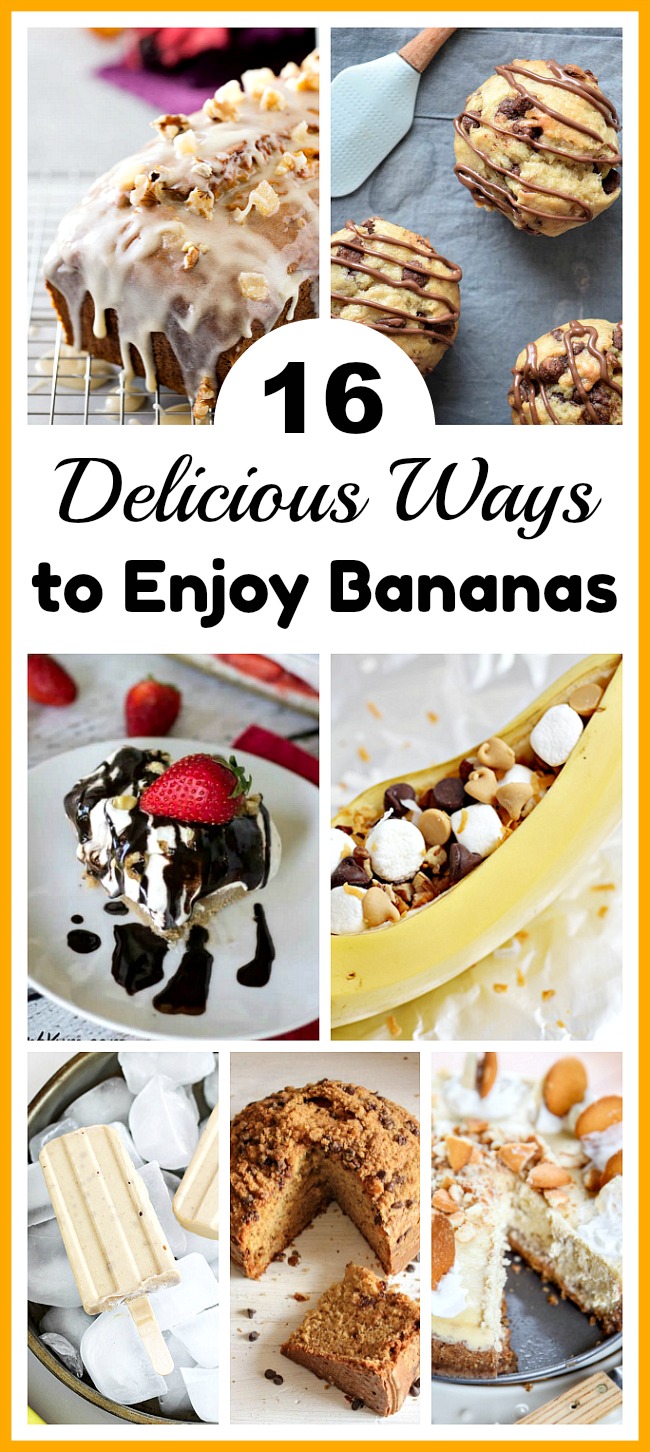 You might also be interested in: 10 Yummy Recipes that Use Up Brown Bananas