Easy Backyard Cleaning Hacks.
Whenever spring, summer, and fall are around you can always count on finding me either crafting or hanging out in the backyard. I may be crazy, but I actually enjoy cleaning my yard. I feel like after seeing the yard through the harsh, cold winters it looks dull and unappealing. But after some elbow grease and some time I can have it looking like a relaxing retreat! I can't wait to show you these 12 Backyard Cleaning Tips so you can have everything sparkling clean in no time.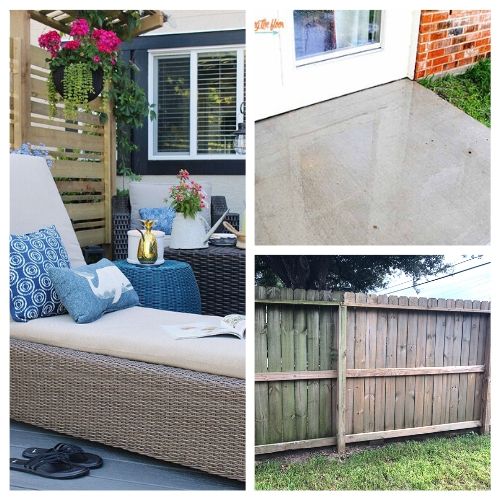 Disclosure: This post may contain affiliate links to Amazon and/or Etsy, which means that I may earn a small commission from some of the links in this post. Please see our Disclosure Page for more information.
There are many areas to clean in your backyard, Often, it gets neglected because most of us don't even think about it. Items like your grill, patio, and walkways all need a good cleaning now and again.
12 Brilliant Backyard Cleaning Tips
When cleaning your backyard there are a few things you want to keep in mind. I wanted to point out a couple of those tips before you get started.
Keep kids and animals away. Many of commercial yard cleaners may not be safe for pets and kids, so it's best to keep them away while you are cleaning. Or at the very least do some research on all the cleaners to make sure they are safe. You don't want your kids or fur babies getting sick.
Have a variety of scrub brushes, sponges, and old toothbrushes. It's nice to keep a variety of these items around so that way you can be sure to clean even the smallest of areas. Don't worry, you don't have to clean the entire patio with a toothbrush, just tiny areas. 🙂
Do your research on cleaning solutions. If you are using anything that you purchase at a store that is a chemical, make sure you research it before cleaning. It may not be safe for every surface. The last thing you want to do is stain your bricks or damage your patio.
1. How To Clean Your Grill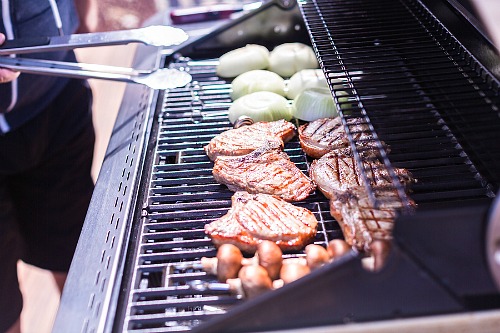 Cleaning your grill is actually a reasonably easy job if you know how to do it right. We have made an easy to follow guide to help you clean it properly.
2. Clean Outdoor Cushions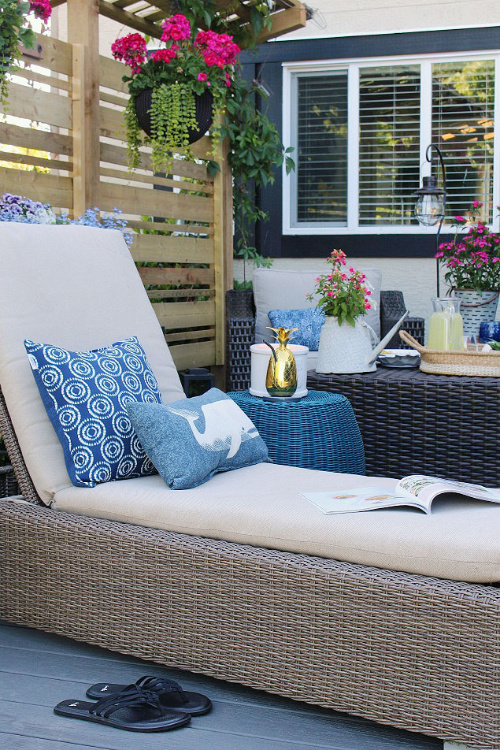 Many of us don't even think about cleaning outdoor cushions, but it's a must-do. Clean and Scentsible does a great job of covering all aspects of cleaning your cushions.
3. Clean Your Concrete Patio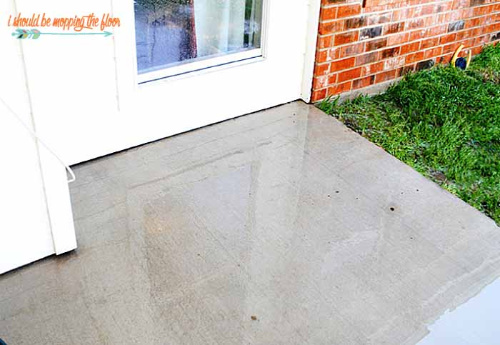 It's vital to keep your concrete patio clean and in tip-top shape. This simple concrete patio cleaning solution from I Should Be Mopping The Floor is super helpful!
4. Cleaning Your Kiddie Pool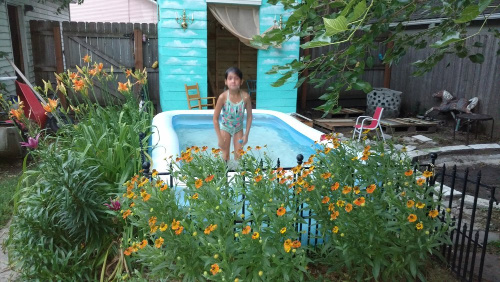 With the helpful tips from The Backyard Kid, cleaning your kiddie pool is a piece of cake. They give you so many pointers and tips to help you out!
5. How to Clean Your Outdoor Rug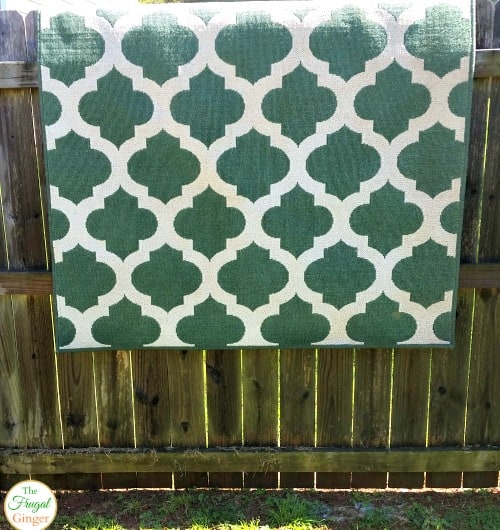 The Frugal Ginger shares how to clean your outdoor rug. It's amazing how quickly outdoor rugs can end up dirty and uninviting.
6. How to Clean Your Brick Path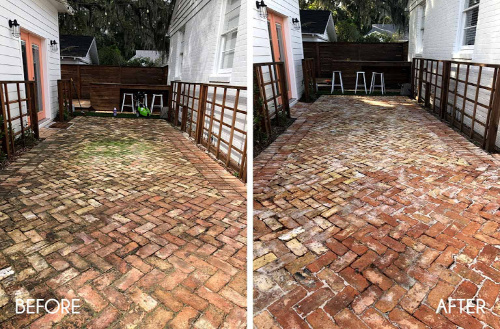 Brick looks so stunning after it's clean. That Homebird Life explains how to clean your brick and have it looking gorgeous in no time at all!
7. How To Clean a Wood Fence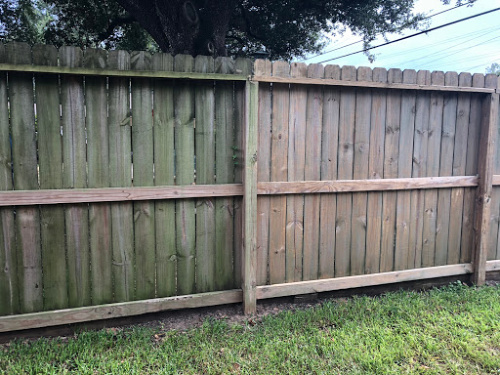 While most of us don't think about cleaning your fence, it makes a huge impact on the way your yard looks. You can seen in Amber Oliver's photo how much of a difference it makes!
8. How To Clean Your Air Conditioner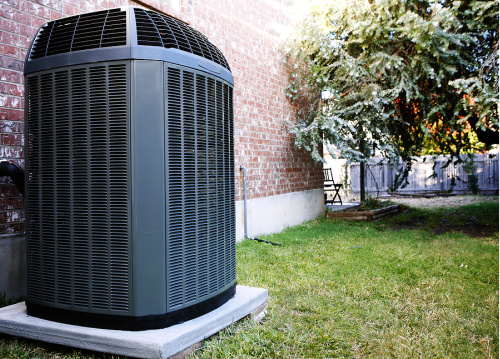 Don't worry if you haven't thought about cleaning your air conditioner, you aren't alone. It's not something most of us think of when cleaning. Well and Good does a great job explaining what to do to get yours clean.
9. How to Clean Your Gutters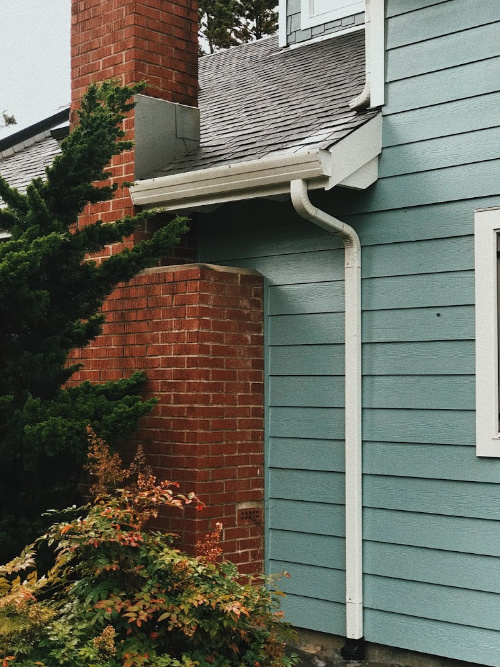 Gutters fill up with leaves, twigs, bird feathers, and other debris from the wind and animals. Learn how to clean your gutters and make it part of your regular home maintenance. Warmly Yours gives you some great information on how to clean up your gutters.
10. How To Clean Your Deck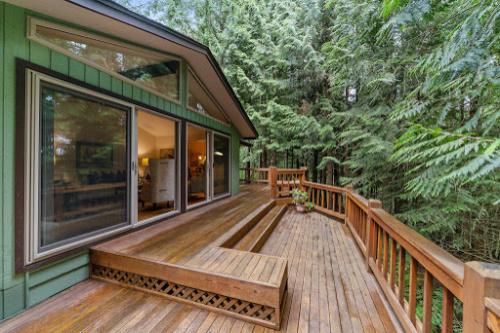 Housewife How-To's gives you the ultimate guide on how to clean a deck. It takes a little bit of work but looks beautiful once it's done. It will extend the lifespan of the deck too.
11. How To Clean Windows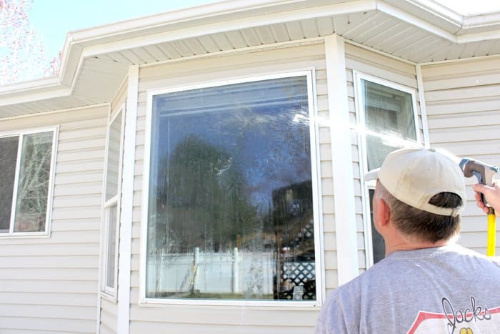 We are pretty good about cleaning our windows in the front yard because we want it to be presentable, but often forget the backyard. Over at One Good Thing By Jillee, she gives you details on how to clean windows without streaks. It's amazing!
12. How to Clean Your Walkway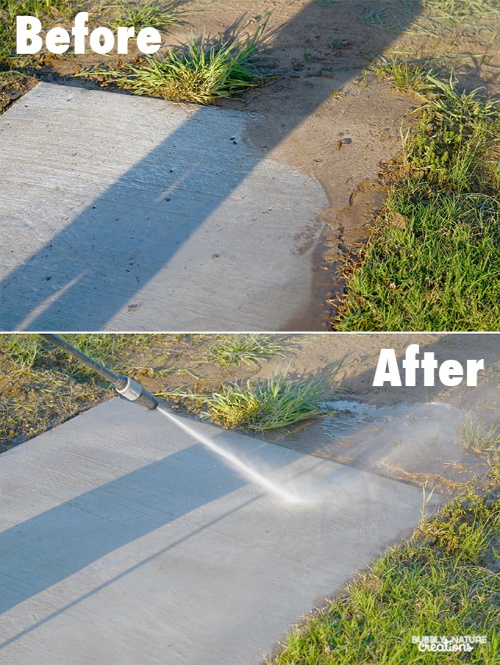 Make sure to clean your walkways and sidewalks. Even if they don't get a lot of traffic, they still get pretty dirty from weather, wind, and dirt. Sprinkle Some Fun talks about cleaning them to make them look fantastic.
Do you have any clever outdoor cleaning tips? Share them in the comments!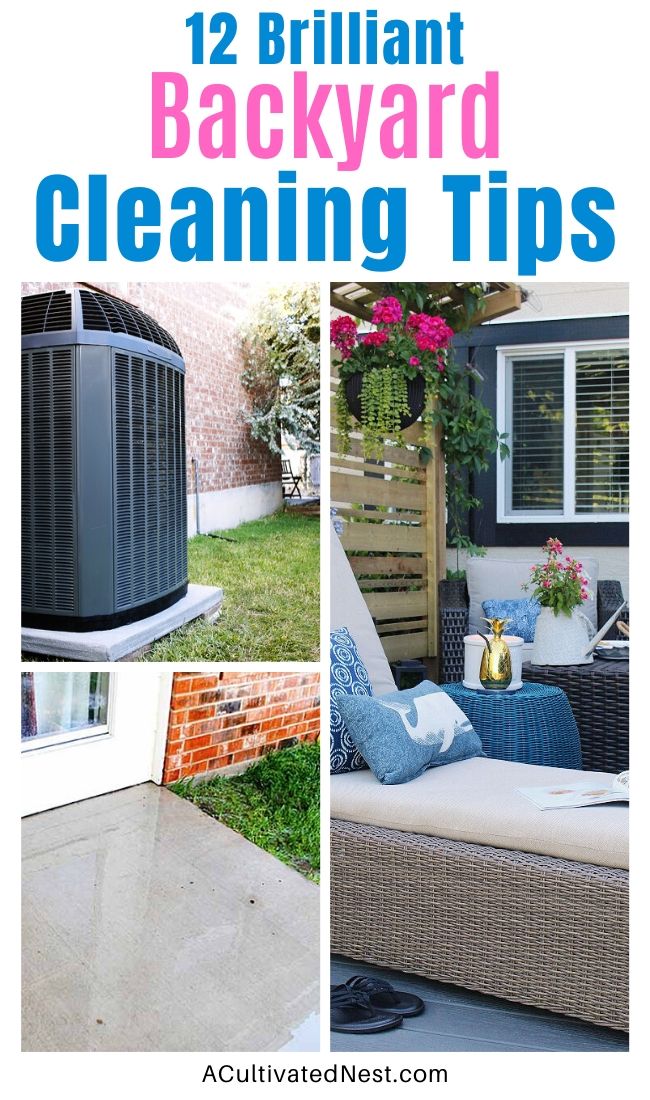 You might also be interested in: Keep Your Home Clean with a Printable Cleaning Schedule