20 Creative DIY Craft Room Organizers.
If you have ever felt like you have craft supplies coming out of your ears because they take over your space, you aren't alone! It's pretty easy to go from having just a handful of supplies to an overwhelming amount. So I have been researching some unique ideas so I can transform my space. These 20 Clever Craft Room Organization Ideas are so simple and smart all at the same time!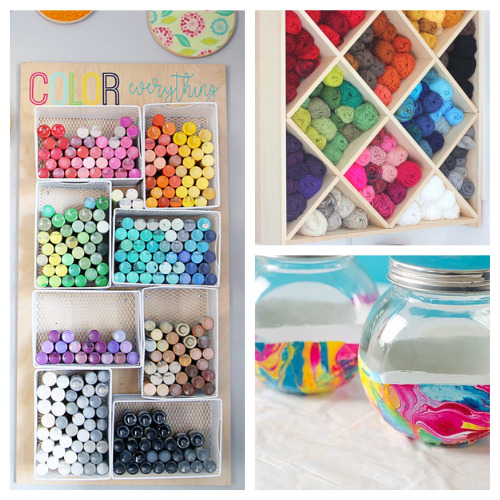 Disclosure: This post may contain affiliate links to Amazon and/or Etsy, which means that I may earn a small commission from some of the links in this post. Please see our Disclosure Page for more information.
Whether your room is already pretty organized, or you are just getting started, I'm sure that you will find some useful ideas here!
20 Clever Craft Room Organization Ideas
I'm so excited to share all these creative ideas for organizing your craft room. Once you find the right DIY craft room organizer or organizers that work for you, you will be so glad you made the change!
Use separate containers for items. I like to have a separate container for each item like one for twine, one for ribbon, and one for paint. It just makes sense and keeps it easier to keep organized.
Don't have a craft room? No problem, simply use a wall in a room for crafts or use a closet that doesn't get much traffic. No matter how you go about it, be creative.
You can utilize old dressers or cabinets for storage. If you stumble across a piece of furniture with drawers, use it for crafts. you'll be amazed by how much you can store in it and how organized it is.
Don't stress. Don't have the time, supplies, or skills to make all the DIY organizers you need? That's okay, just take your time and go slow. Everything doesn't have to get organized in one weekend. And if you do want to speed the process up, you can always find some inexpensive craft organizers on Amazon.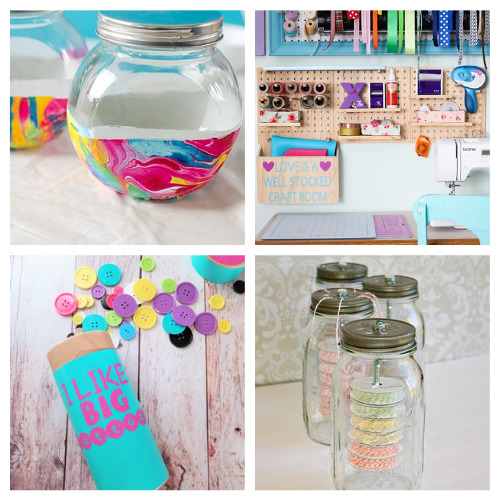 What do you have the most trouble organizing in your craft room?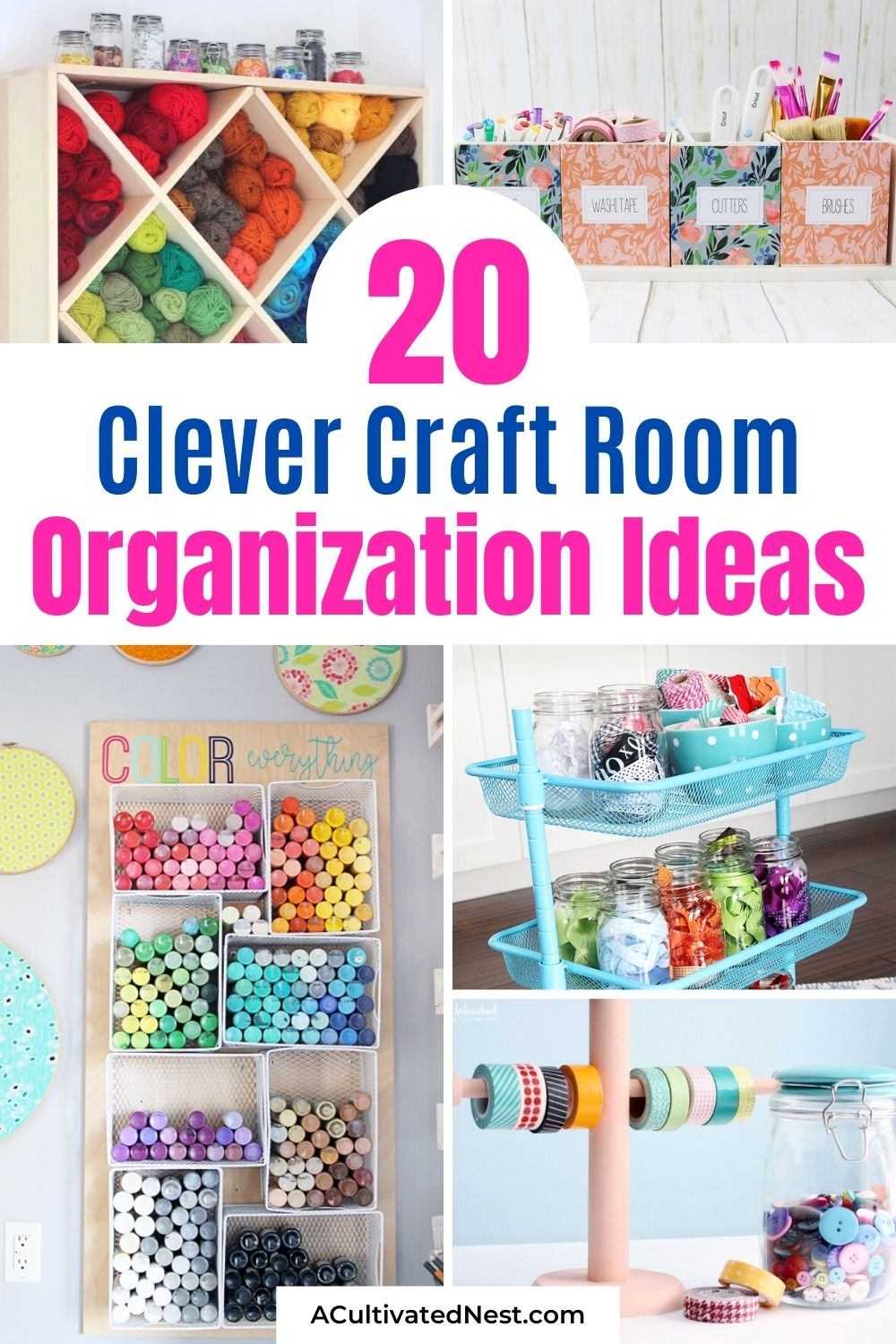 You might also be interested in: Cute Craft Organization Ideas