How to Make Bakery-style Cupcakes at Home.
Cupcake shops are popping up by the dozens. It's so fun to go in and browse the selections and see the unique flavor combinations and creative presentations. Colorful cakes topped with mounds of delicious frosting! But the price tag for a single cupcake can be staggering, especially when you can likely make a dozen at home for the same price. So, dust off your cupcake pan and check out these 24 Delicious Cupcake Recipes!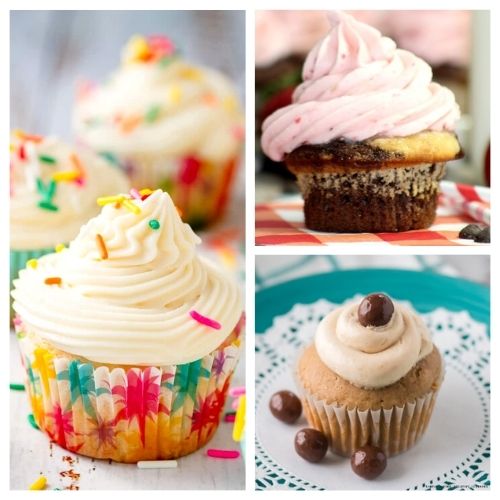 Disclosure: This post may contain affiliate links to Amazon and/or Etsy, which means that I may earn a small commission from some of the links in this post. Please see our Disclosure Page for more information.
Does anyone make boxed mix cupcakes and let their kids messily smear on the frosting anymore? Some of these cupcakes use a boxed mix as a base but it's not difficult to make cupcakes from scratch. Especially when you have a few great cupcake recipes in your back pocket!
24 Delicious Cupcake Recipes
Baking cupcakes themselves isn't as challenging as the decorating. But frosting is forgiving and, in most cases, if you mess up you can just scrape it off and try again. As with any skill, having the right tools is a must. Here are a few tips to help you make sure your cupcake recipes turn out great every time!
Extra Pans – Everyone probably has at least one cupcake pan hidden in the cupboards. Having two on hand makes it easier to make bigger batches of cupcakes or even more than one flavor at a time. Good quality cupcake pans are also a must.
Cooling Racks – One of the biggest mistakes people make is adding the frosting before the cupcakes have cooled. Placing cupcakes on a cooling rack will help speed up that process.
Easy Decorating – You can stuff the frosting into a zip top bag and snip off a corner if you like. This will work in a pinch, but the best way to get beautifully frosted tops is to invest in a cake decorating kit that contains piping bags and tips.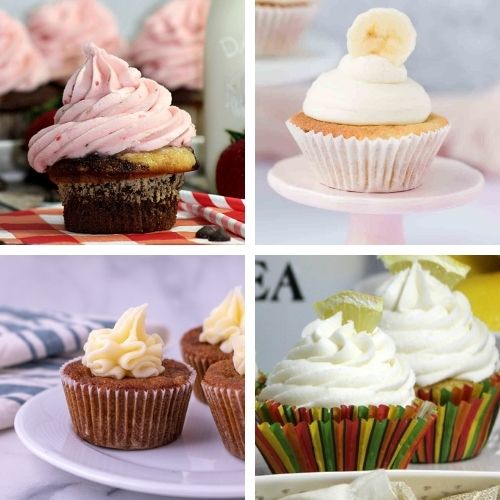 What's your favorite cupcake flavor? And what's your favorite icing?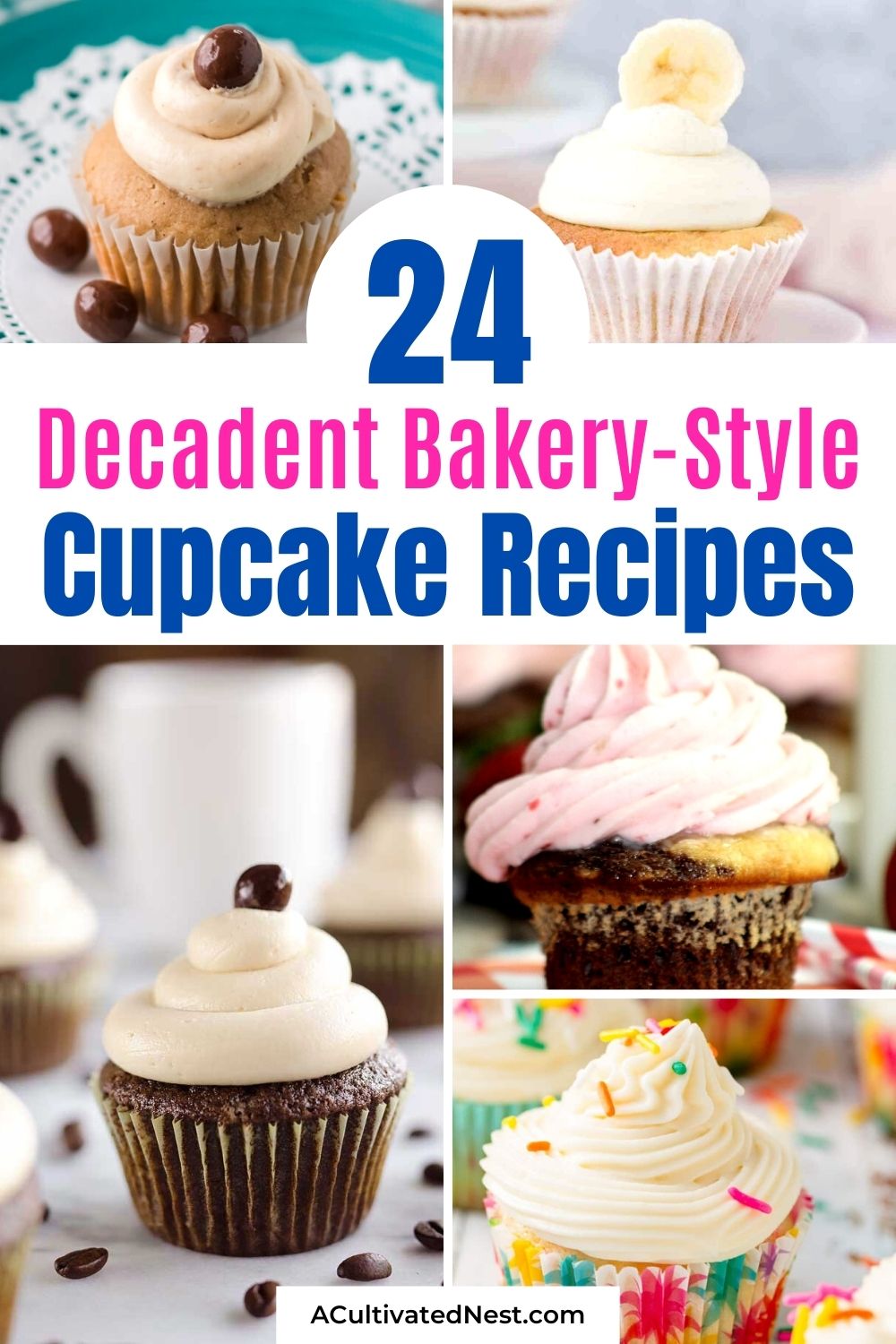 You might also be interested in: 24 Fun Birthday Dessert Recipes