DIY Projects That Use Up Old Denim.
As a frugal person, I hate having to throw anything away if it's not completely trashed. So over time, I've gathered quite the collection of old jeans and denim jackets! Many have holes, unfixable stains, or other issues that make them so I can't wear them and can't donate them. But I keep them because I figure they may be too holey to be jeans or jackets anymore, but they still have large parts of undamaged and useable denim that I could upcycle! I decided I wanted to finally do something with all that scrap denim, so I went looking for inspiration, and found some great ideas! If you want to use up some old jeans too, then you'll like this list of 20 Thrifty Upcycled Denim Projects!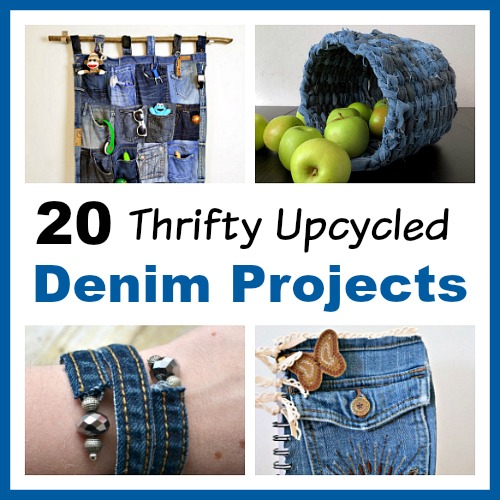 Disclosure: This post may contain affiliate links to Amazon and/or Etsy, which means that I may earn a small commission from some of the links in this post. Please see our Disclosure Page for more information.
These DIY denim upcycle projects are fun and easy ways to recycle denim!
20 Thrifty Upcycled Denim Projects
While there are a lot of things in this list that I'd like to make for myself, there are several that I can see making great handmade gifts for friends and family! Consider these tips:
You do need some sewing skills for several of these thrifty upcycled denim projects, but you don't need to be a sewing expert. I only bring out the sewing kit a few times a year (and the sewing machine even less often), but I'm pretty sure I can handle these DIYs!
If you don't have enough denim to do all the projects you'd like, you don't have to wait to wear out your next pair of jeans! Remember that you can find inexpensive jeans at Goodwill that would make great material for these thrifty upcycled denim projects!
Get older kids involved. They love to help with projects like this. Plus, they can learn some valuable skills.

Have you ever upcycled your old denim before?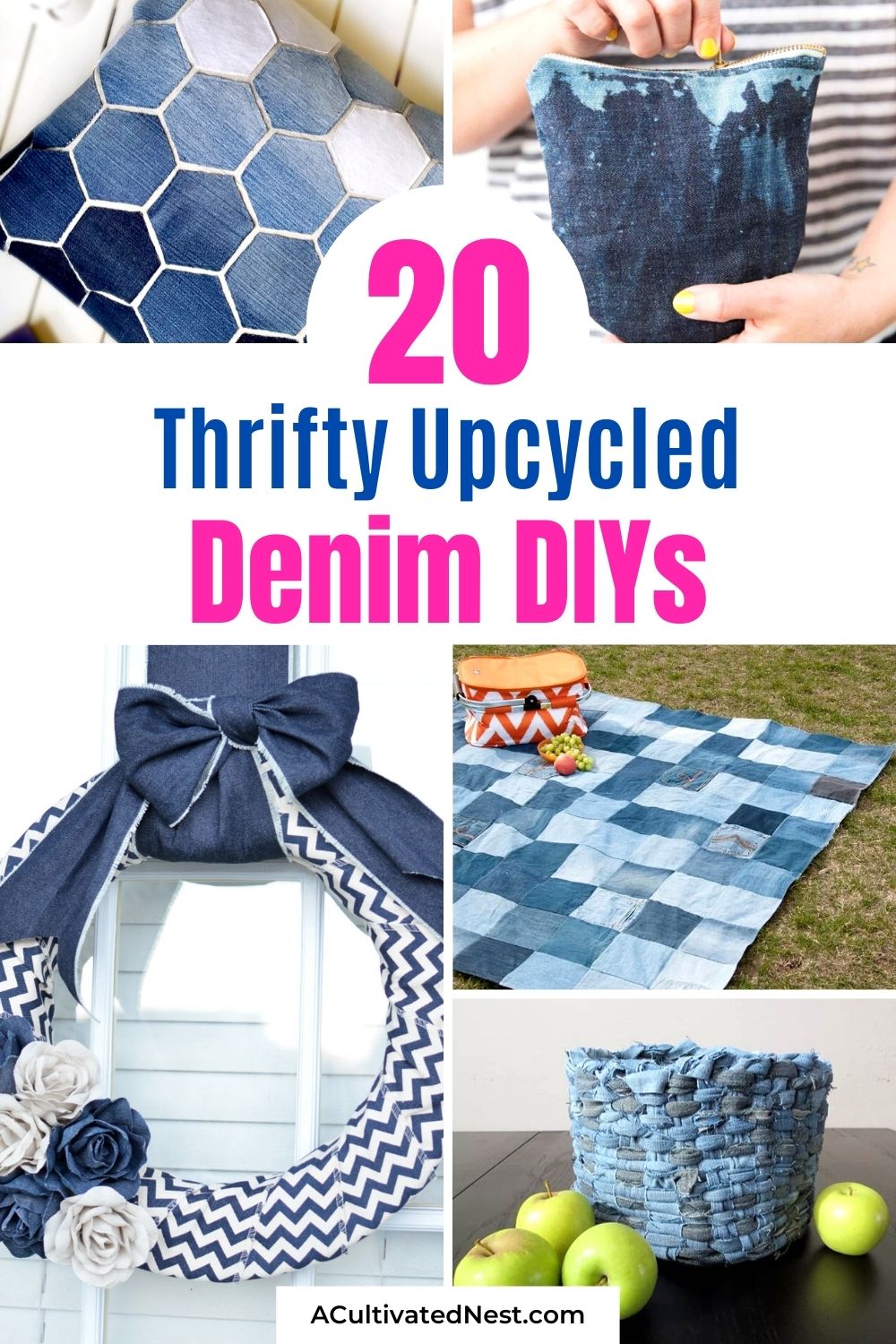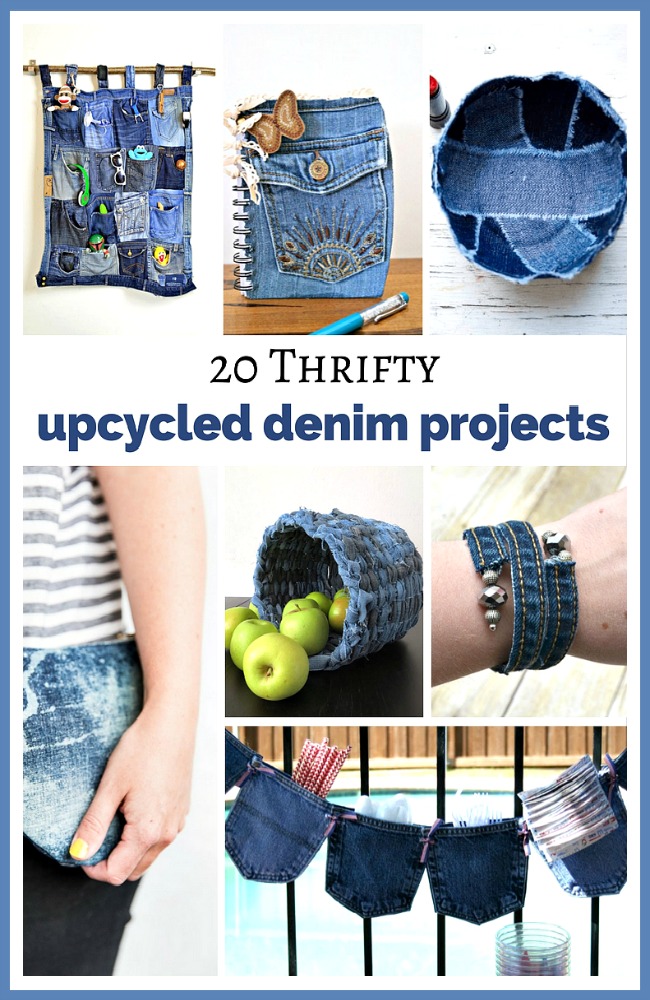 You might also be interested in: 11 Ways to Repurpose Old Jeans