I love using the dollar store for my DIY projects! Whether I'm organizing my home or doing a decorating project, my first stop is always the dollar store. So when I decided that I needed some pretty jars to store things in, I went right to the dollar store to get what I needed. Here's how I did this Marble Storage Jars Dollar Store DIY!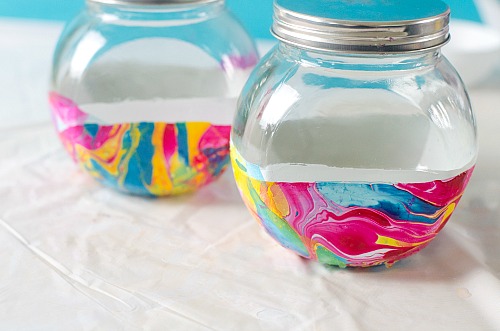 Disclosure: This post may contain affiliate links to Amazon and/or Etsy, which means that I may earn a small commission from some of the links in this post. Please see our Disclosure Page for more information.
Everything you need for these DIY marble storage jars can be found at your local dollar store! I used pink, blue, and yellow for my marble coloring, but feel free to choose a different color scheme. If you want the jars to match the colors of a particular season/holiday, use that season's color scheme for inspiration (greens and reds for Christmas; pinks, reds and whites for Valentine's Day, etc.).
Marble Storage Jars Dollar Store DIY
Materials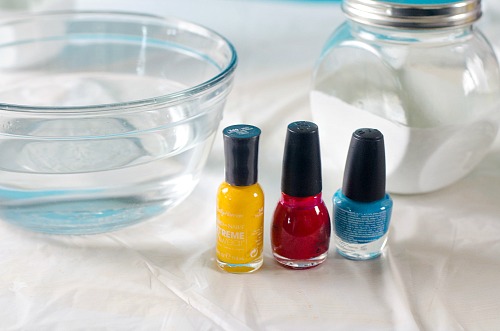 2 glass storage jars (I got mine from Dollar Tree. You could also use Mason jars.)
1 bottle of pink nail polish (Don't use up your good nail polish on this project. You can find inexpensive nail polish at the dollar store.)
1 bottle blue nail polish
1 bottle yellow nail polish
2 cups water
1 bottle white paint
1 paint brush
1 toothpick
1 plastic table cloth or sheet of wax paper (for drying)
Instructions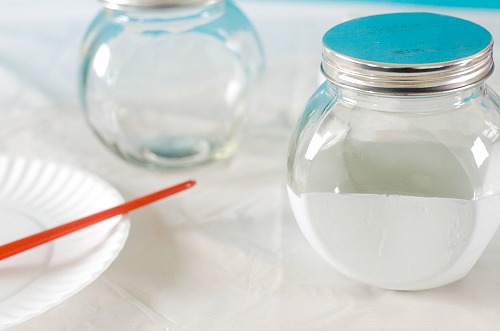 1. Paint jar white about half way up. Let dry. Do a second coat so no brush marks can be seen. Let dry.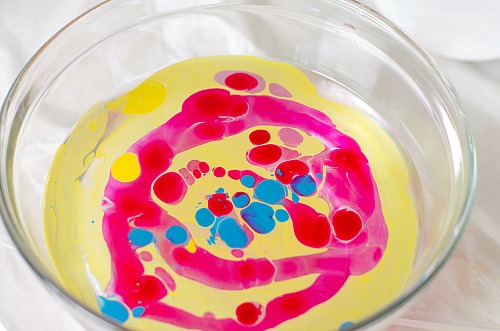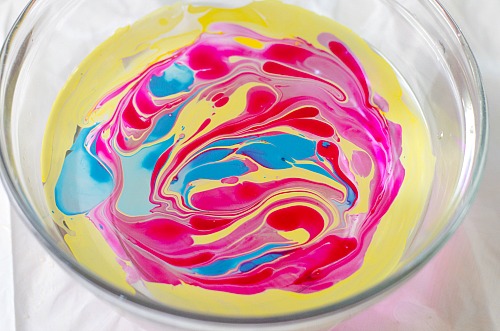 2. Add water to a glass bowl. Drop in a few drops of each color of nail polish. Swirl with toothpick.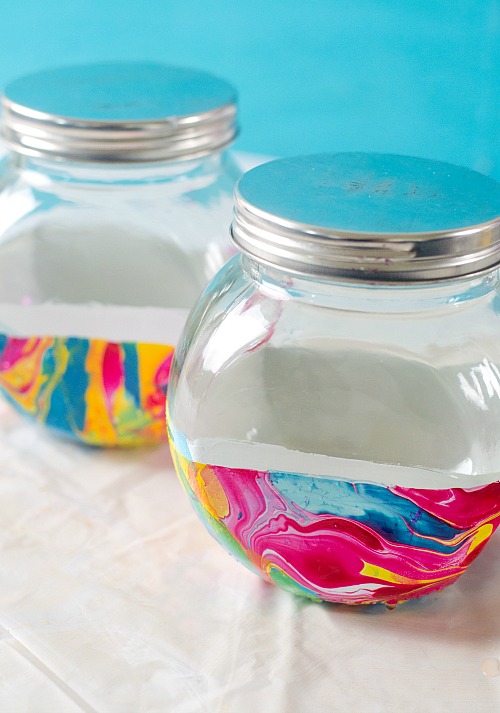 3. Dip jar in the nail polish mixture until it takes all of the paint. Set on wax paper or plastic table cloth to dry.
Use these pretty DIY marble storage jars to store baking soda, candies, bulk spices, and more! They'd also make pretty jars to use to give homemade jarred gifts in.
Have you ever done a DIY project with nail polish as the paint before?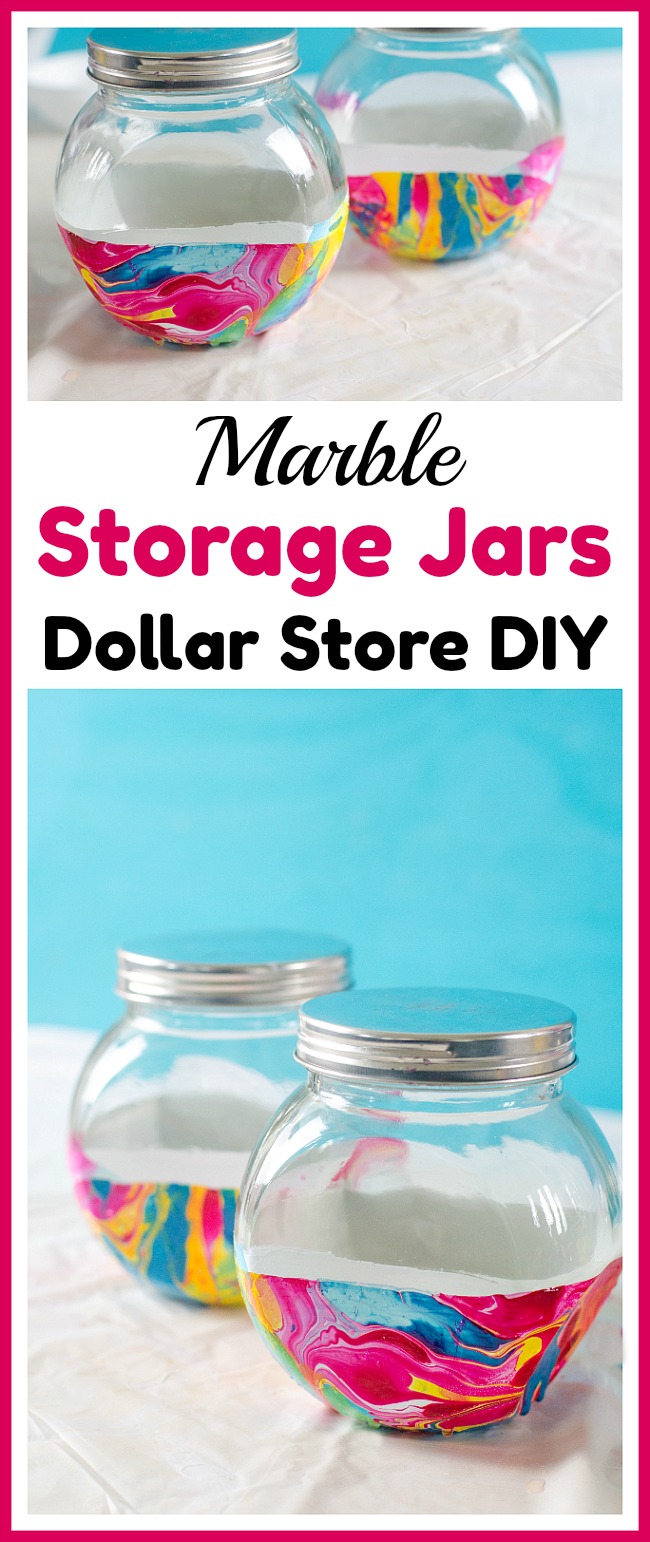 This post contains affiliate links to Amazon. Please see our Disclosure Page for more information, and thanks for supporting this site!
You might also be interested in: