Fun Christmas Sewing Crafts.
Sleigh bells, tinsel, decorating Christmas trees, and lots of craft projects are in my near future for the upcoming holiday season. Putting together lots of Christmas crafts is a must in our house. Not only does it add lots of charm and style to your home's décor, but it's also a huge stress reliever too. If you love sewing, check out these 20 Charming Christmas Sewing Projects!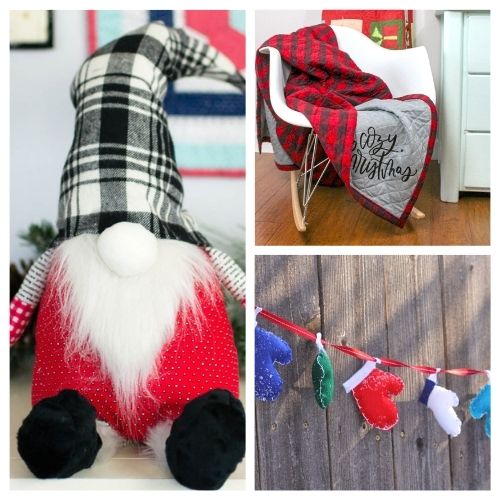 Disclosure: This post may contain affiliate links to Amazon and/or Etsy, which means that I may earn a small commission from some of the links in this post. Please see our Disclosure Page for more information.
I think you are really going to love all of these projects. Many of them are even kid-friendly, so if you have an older kiddo or even a teen that is wanting to learn how to sew, these are just what you have been looking for!
20 Charming Christmas Sewing Projects
Don't worry; if you don't have a ton of experience, you can still make many of these projects. I have a few tips to help you with the process.
Be sure to have sewing pins handy. You will need several sewing pins as you are working on many of these crafts. It's best to use a pin cushion to keep all the pins in. That will help you keep track of them. For a fun DIY pin cushion, check out our flower pot pin cushion DIY!
Watch a few videos online to figure out how to work your sewing machine. Things like filling the bobber and adding the thread are so easy when you can watch a video of how to do it.
Get the right tools tools. Fabric scissors and cutting tools are a game-changer when it comes to cutting fabric. Using scissors that are intended only for fabric is key.
Keep a variety of threads. You will want to use colors that match your fabric. I recommend buying several colors to keep on hand, and you will always have options.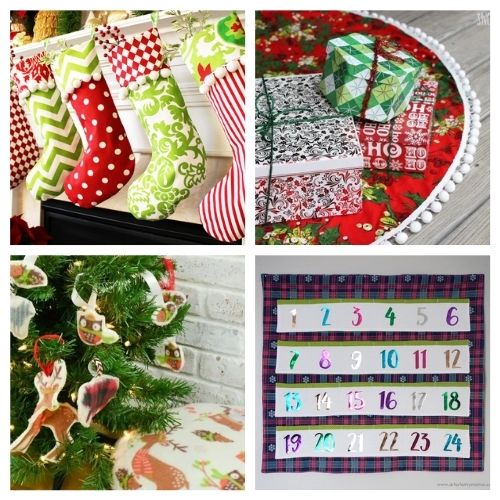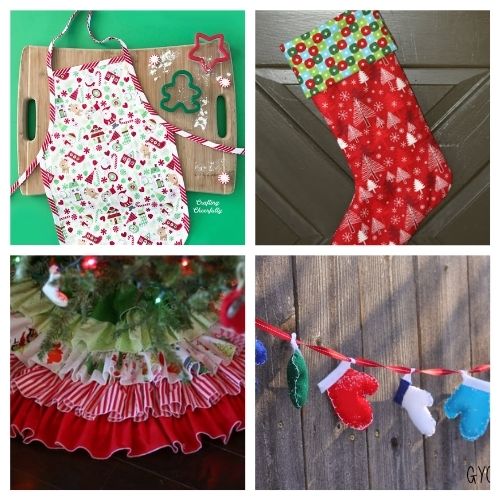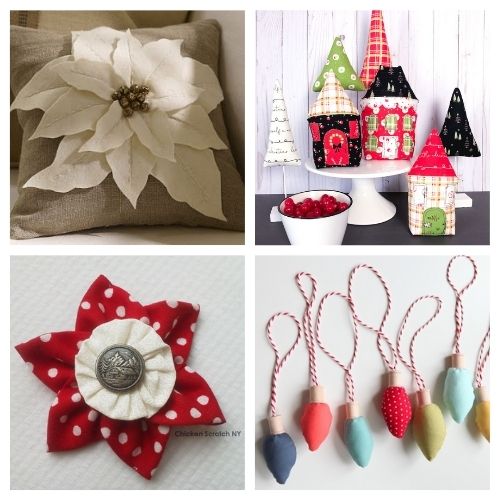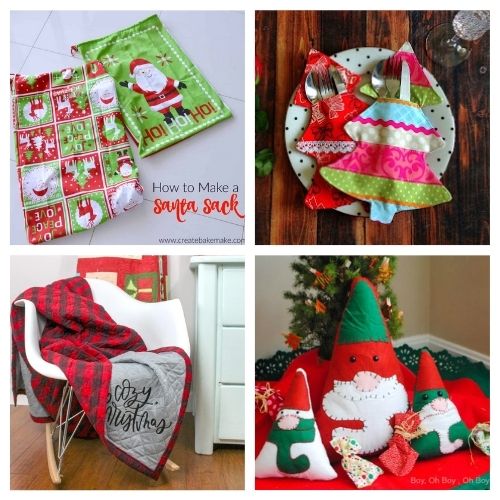 Which project are you most excited to make?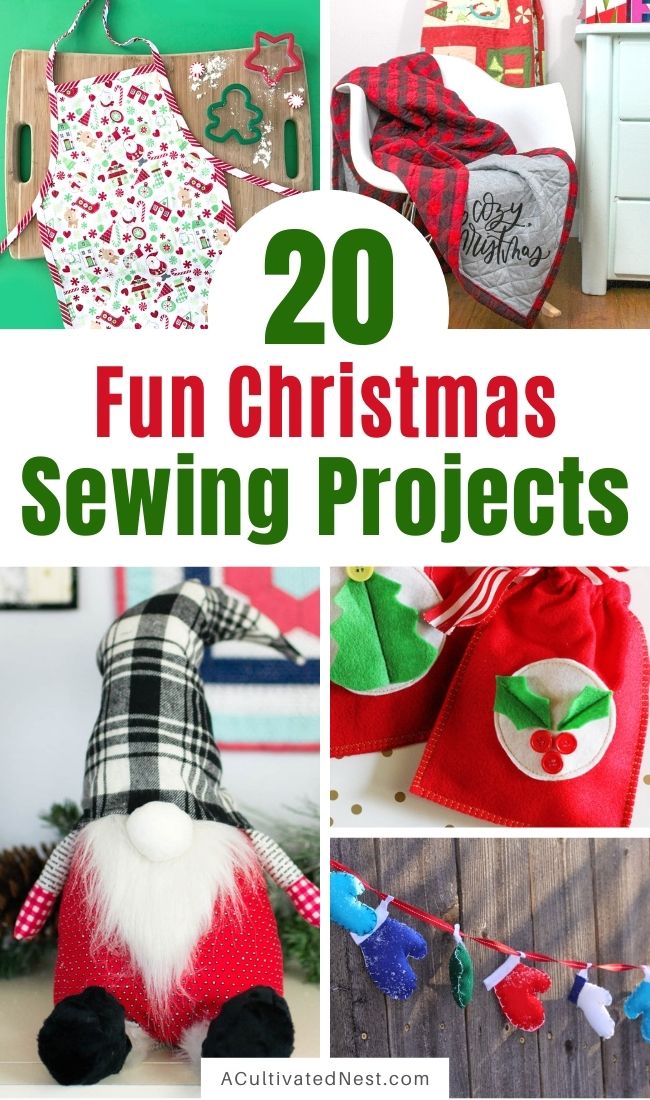 You might also be interested in: 20 Jolly DIY Christmas Stockings