I think one of the most fun parts of sewing is collecting cute sewing accessories! They just add a bit of whimsy and fun to a skill that's already very fun by itself! In particular, I love finding cute pin cushions. Not only are they handy, but they make your sewing area look a bit more pretty while keeping your pins and needles organized! If you love pin cushions too, then you've got to make this cute Flower Pot Pin Cushion Craft!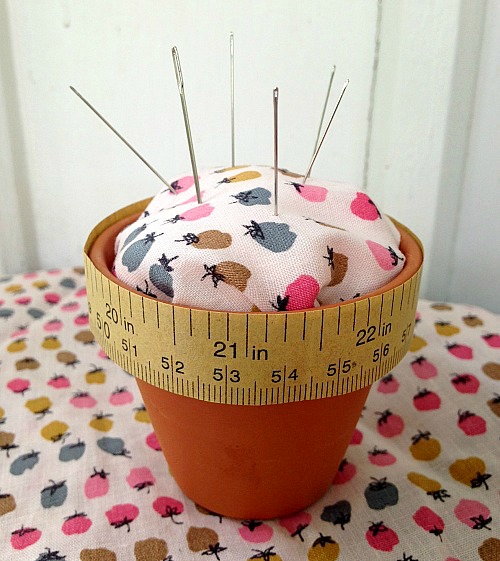 Disclosure: This post may contain affiliate links to Amazon and/or Etsy, which means that I may earn a small commission from some of the links in this post. Please see our Disclosure Page for more information.
I made my flower pot pin cushion with just a general, cute theme. But if you wanted to, you could get season/holiday specific fabric to use instead, like bat fabric for Halloween or candy cane fabric for Christmas! With or without themed fabric, this would make a great gift for someone who loves to sew!
Flower Pot Pin Cushion Craft
Supplies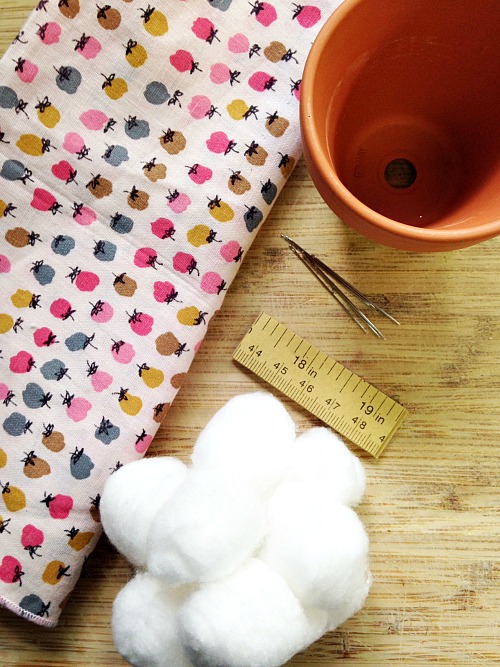 Small to medium-sized terra cotta flower pot
Cotton balls
Scrap fabric in your choice of color/pattern
Scissors
Hot glue gun, hot glue sticks
Pins/sewing needles and paper tape measure (I found the ones used here at our local Dollar Tree)
Directions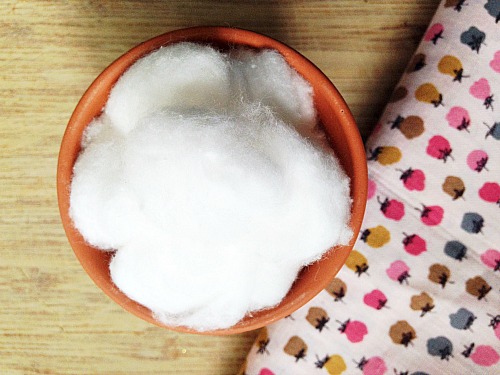 1. Begin by filling up the terra cotta pot with cotton balls. You want to stuff it and allow some of the cotton balls to overflow. This will give the pin cushion its cushion shape.
2. Cut a piece of fabric to fit over the top of the cotton. You can hold the fabric over the top of the pot to get an estimate. Cut accordingly.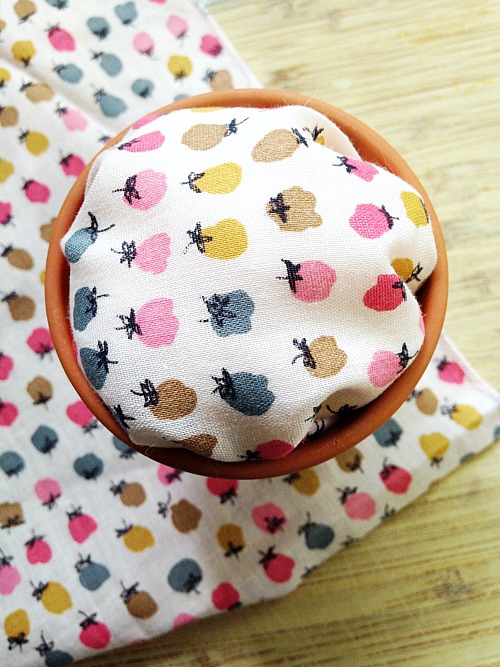 3. Add a strip of hot glue along the inside rim of the flower pot. Place the fabric over the cotton and gently press the fabric to the inside glue strip. Hold in place until secure.
4. Gently fluff the fabric to give it a nice round shape.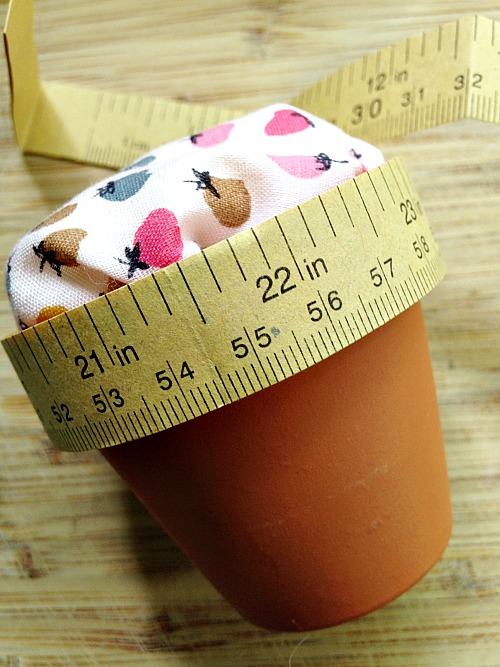 5. Cut the paper tape measure to fit around the pot. Attach with hot glue. Allow to dry.
6. You can now add your pins and sewing needles to the pin cushion. Just press them into the fabric!
Do you like to sew?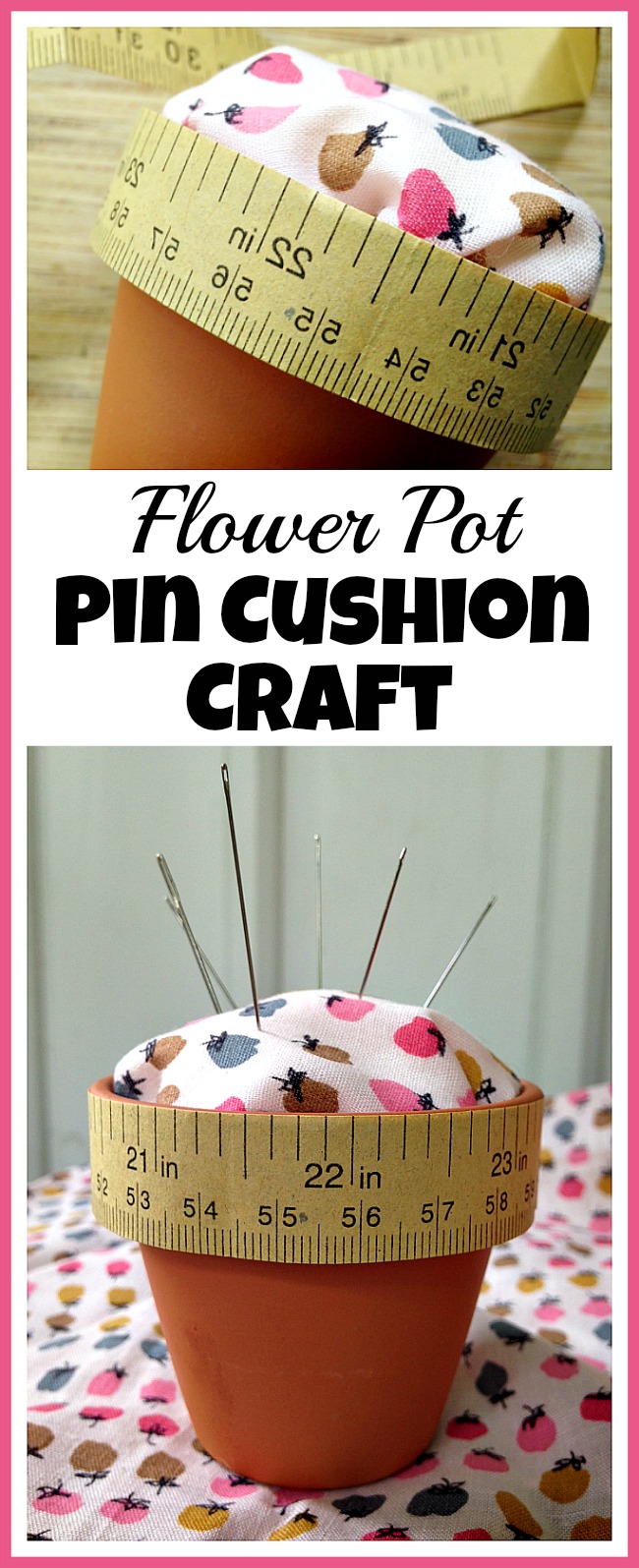 This post contains an affiliate link to Amazon. Please see our Disclosure Page for more information.
You might also be interested in: