It doesn't matter if the weather is hot or cold, dry, chapped lips can still be a problem! A good way to get around this is with a lip scrub! Unlike lip balm, a lip scrub exfoliates and moisturizes, a strong combo that promotes healthy, beautiful looking lips! Keep your lips looking and feeling great with this DIY Mint Lemonade Lip Scrub!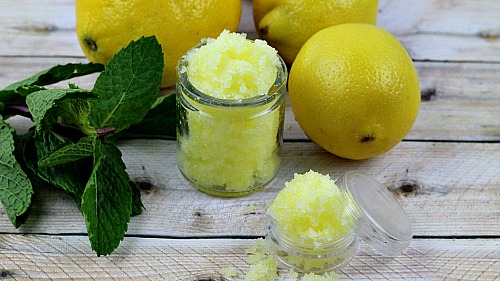 Disclosure: This post may contain affiliate links to Amazon and/or Etsy, which means that I may earn a small commission from some of the links in this post. Please see our Disclosure Page for more information.
This homemade mint lemonade lip scrub is full of beneficial ingredients! Sugar is a common base used in scrubs because it's a natural skin exfoliant. Almond oil moisturizes and plumps up the skin. Lemon essential oil has a sharp, citrus scent and is widely used for its cleansing and invigorating properties. And peppermint essential oil is full of antibacterial properties, along with giving you a quick pick-me-up with its sharp, refreshing scent!
Mint Lemonade Lip Scrub
This recipe will make enough mint lemonade lip scrub to fill 2 small lip balm containers.
Ingredients
6 Tablespoons granulated sugar
4 Tablespoons almond oil
8-10 drops lemon essential oil
4-5 drops peppermint essential oil
2 drops Vitamin E oil (optional)
1 drop yellow food gel (optional)
Directions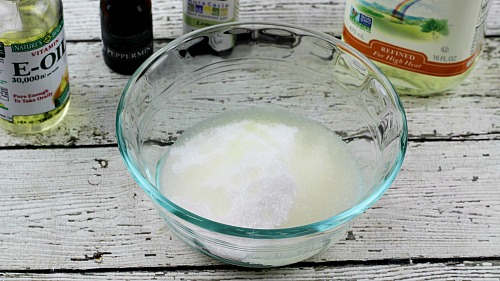 1. In a small bowl, mix the sugar and almond oil together.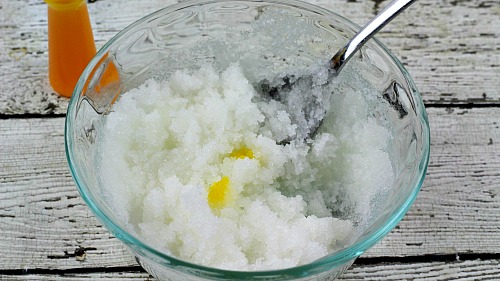 2. Add the lemon and peppermint essential oils. Stir until well blended.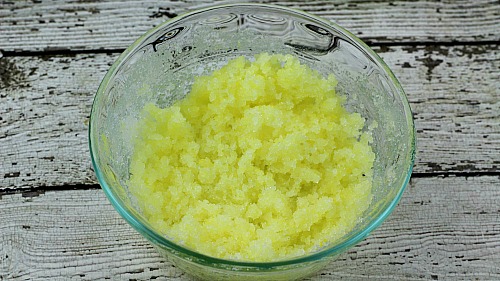 3. Optional: add the Vitamin E drops and color gel and mix well. The lemon essential oil has a yellow tint to it, so your lip scrub will be a light yellow, naturally. But if you want the color to be a bit darker, add the color gel.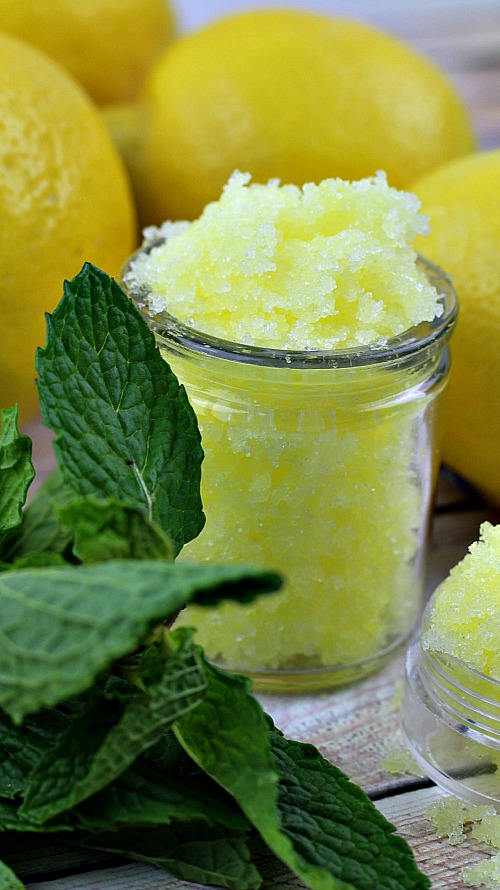 4. Transfer to an airtight container(s) and store up to 3 months.
How to Use
1. Wet lips with warm water and apply the mint lemonade lip scrub.
2. Gently rub lips in a circular motion to allow the sugar to exfoliate and the almond oil to moisturize.
3. Rinse with warm water and pat dry with a towel.
4. Apply your favorite lip balm moisturizer. I like to use my homemade lip balm!
Have you ever used a lip scrub?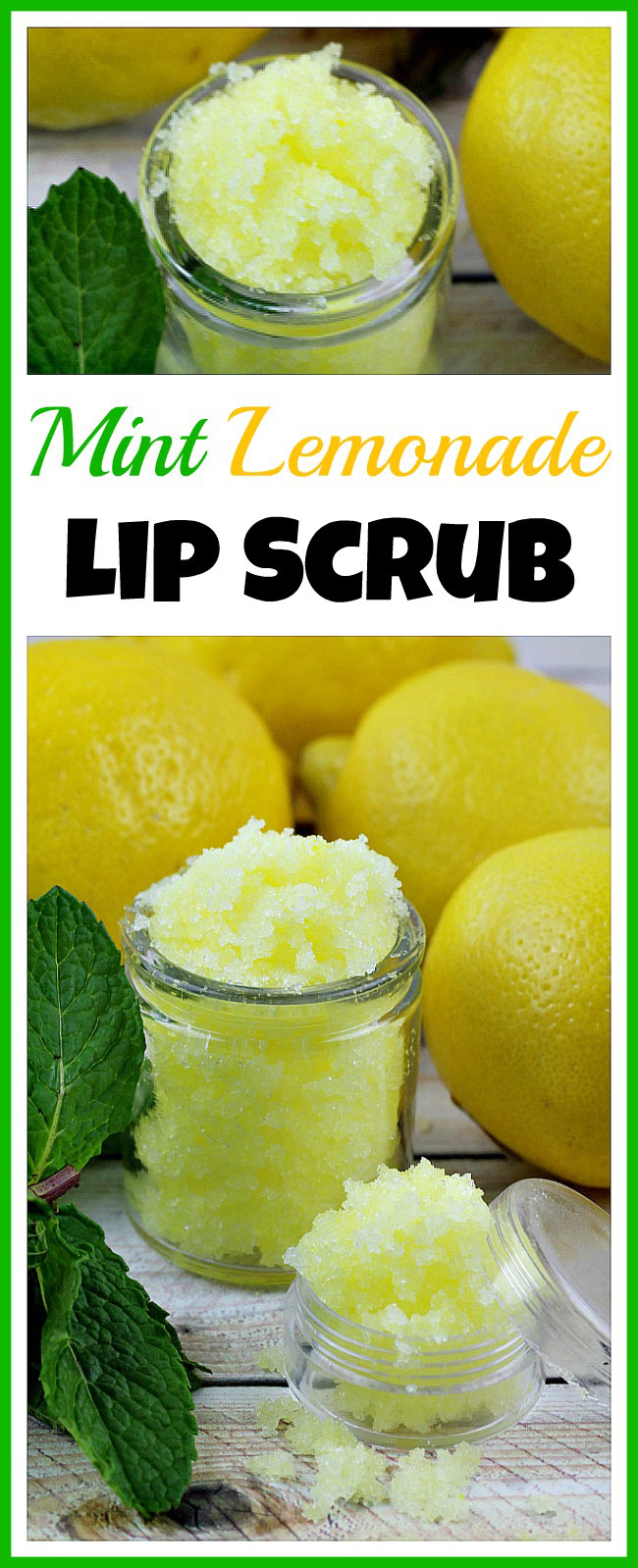 Want more DIY sugar scrubs?
Check out our DIY Sugar Scrubs eBook! It contains 18 budget-friendly and all-natural sugar scrub recipes that will revitalize your skin (and that make great gifts)!
This post contains affiliate links to Amazon. Please see our Disclosure Page for more information.
You might also be interested in: