Festive Homemade Christmas Stockings.
I'm sure most of you love decorating for Christmas! It's so much fun to add all sorts of Christmasy décor to the home and office. You can't help but feel welcomed when you walk into a space that is warm, cozy, and filled with lots of Christmas décor. These 20 Jolly DIY Christmas Stockings are going to inspire you to start decorating.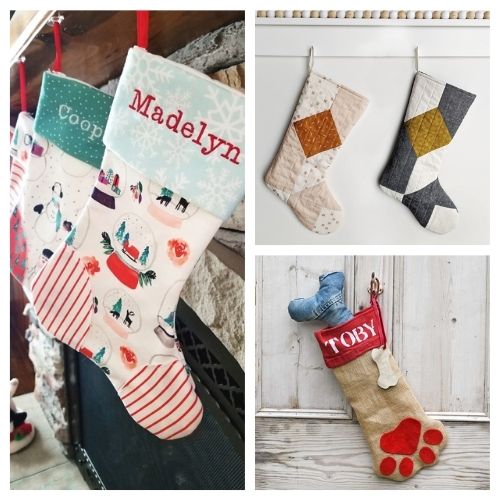 Disclosure: This post may contain affiliate links to Amazon and/or Etsy, which means that I may earn a small commission from some of the links in this post. Please see our Disclosure Page for more information.
Making your own DIY Christmas stockings is surprisingly easy to do. Even if you aren't a big sewer, many of these designs are easy enough for beginners.
20 Jolly DIY Christmas Stockings
I like to keep my eyes out for Christmas and other themed supplies year-round. You can buy them for practically nothing after the holidays. Keep your eyes out for these types of supplies to craft throughout the year.
Fabric – You can find yard by yard of fabric on sale. Hit up your local craft store to see what sales they have and check them out after the holidays are over, too.
Clothing – It may seem strange, but you can transform shirts, sweaters, and even pants into stockings. Hit up yard sales, consignment stores, or thrift stores for good quality used clothing.
Ribbons – Another huge hit to add to your homemade stockings are ribbons. They aren't typically expensive at any time of year, so always be on the hunt for sales.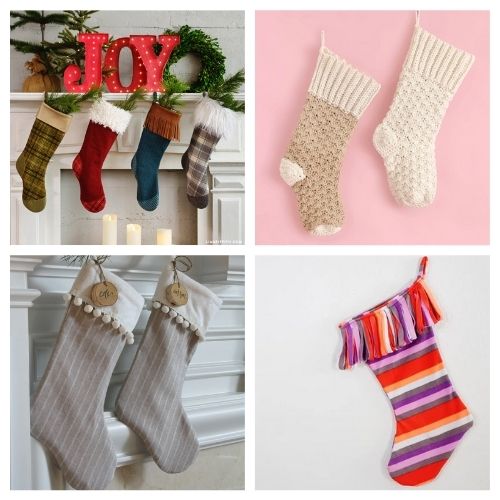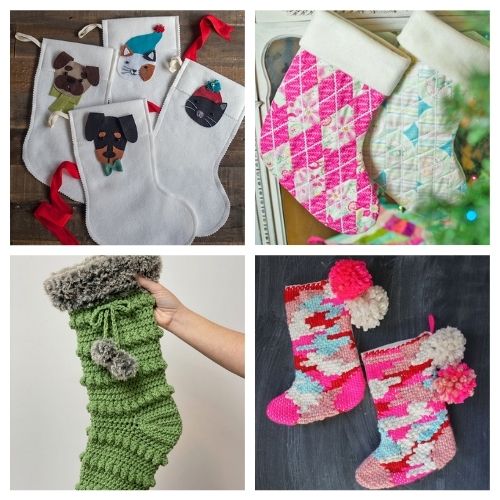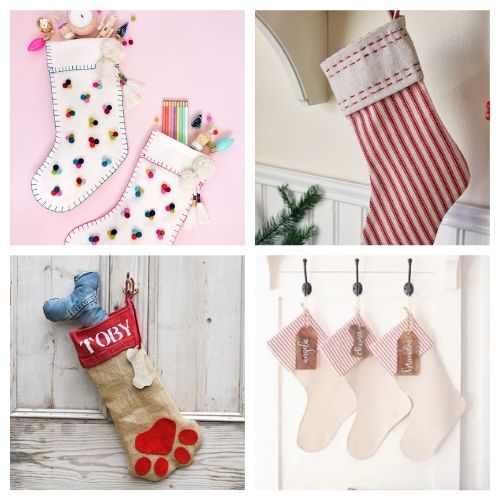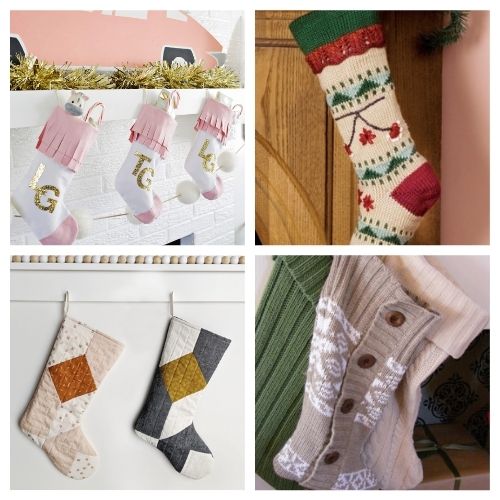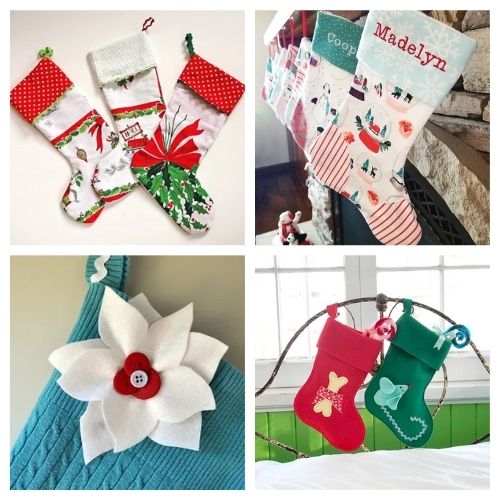 Have you ever made your own Christmas stockings before?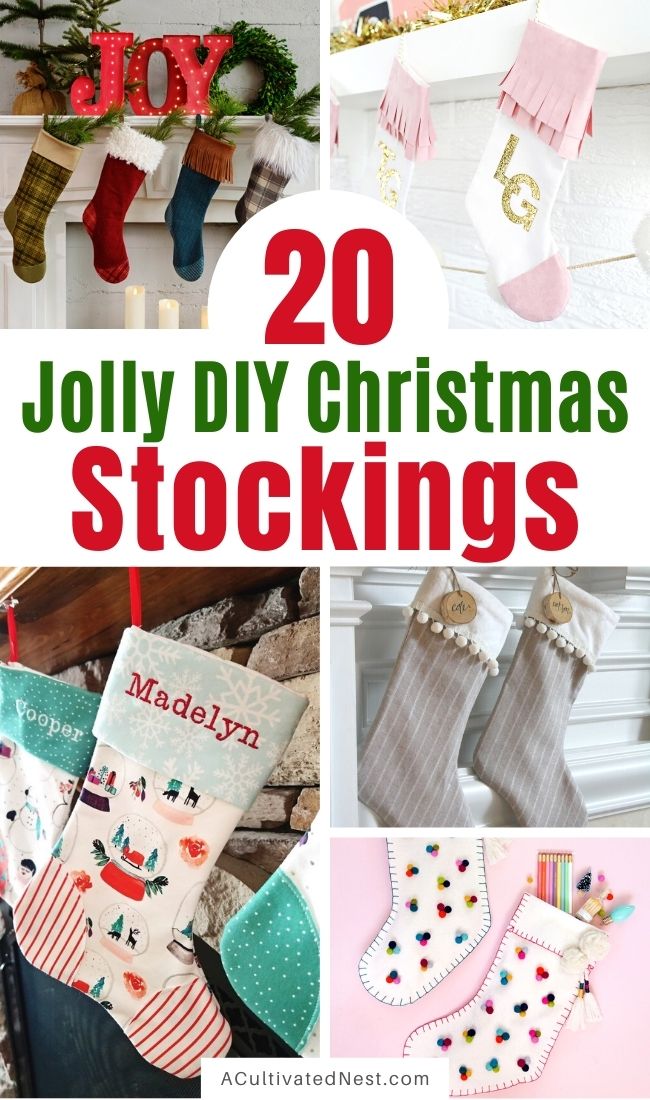 You might also be interested in: 10 Super Cute DIY Stocking Stuffers