DIY Christmas Card Displays.
Are the Christmas cards rolling in yet? Are you wondering how to display the Christmas cards you've received? Here are some beautiful DIY ideas for displaying your cards this year!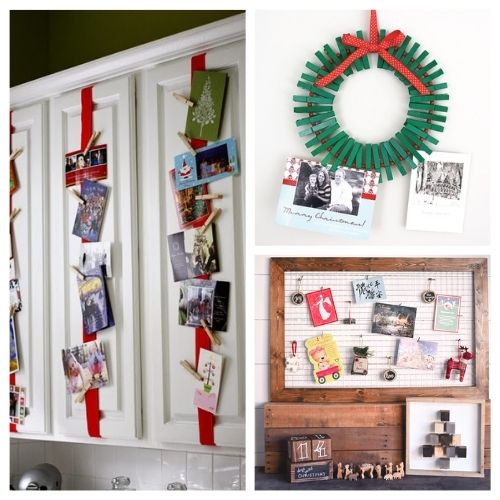 Disclosure: This post may contain affiliate links to Amazon and/or Etsy, which means that I may earn a small commission from some of the links in this post. Please see our Disclosure Page for more information.
People don't send as many Christmas cards as they used to, which is a shame, because I love Christmas cards! An eCard or even a nice text is always appreciated, but I've always loved Christmas card art, especially when it has a vintage kind of style. So if you've got a couple of pretty Christmas cards you want to put on display, check out these great DIY ideas for how to display Christmas cards!
How To Display Christmas Cards- 8 Great Ideas
Displaying your Christmas cards is a lovely way to add some bright cheeriness to your space. There are many delightful ways to display your cards, and I think you will be inspired after seeing these ideas. Here are a few things to consider keeping on hand for when it's time to display them.
Ribbons – You can get several different types of inexpensive ribbons and bows to attach the cards to.
Clothespins – Another fantastic method for hanging the cards is by using clothespins. They are rustic and stylish too. Or you can put washi tape on the clothespins to give them a different sort of look.
Christmas Lights – You can never have too many Christmas lights! Keeping some small strands on hand is a brilliant way to add some holiday cheer whenever you need them. Use battery operated lights if they're not in a location where plugging them in would be easy.
1. Framed Christmas Card Display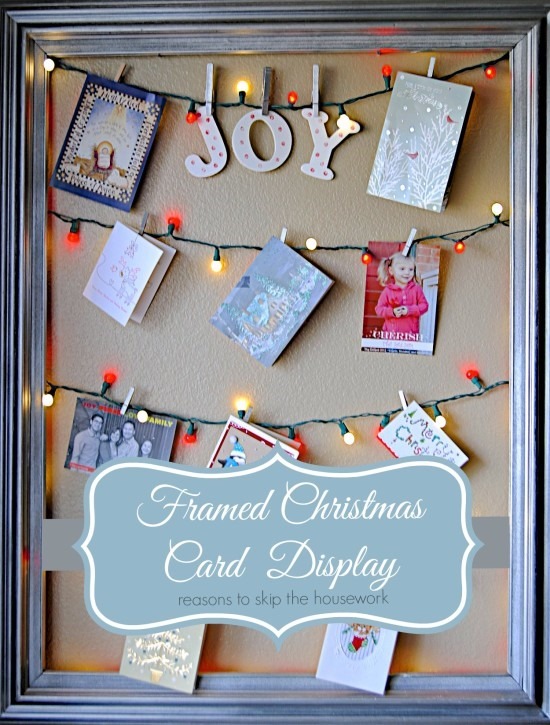 Reasons To Skip The Housework came up with this fantastic idea to make a framed Christmas card display.
2. String Art Christmas Tree Display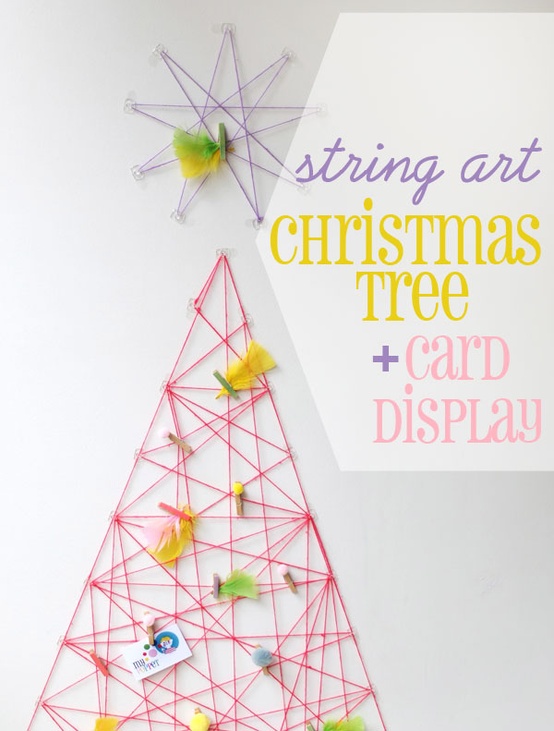 This string art Christmas tree card display uses 3M hooks, so you don't mess up your walls, and it's easy to take down after Christmas. Check out My Poppet for the easy tutorial!
3. Ribbon Display Idea
I also like this idea for a curtain Christmas card display from Less Than Perfect Life of Bliss!
4. Ribbon Card Holder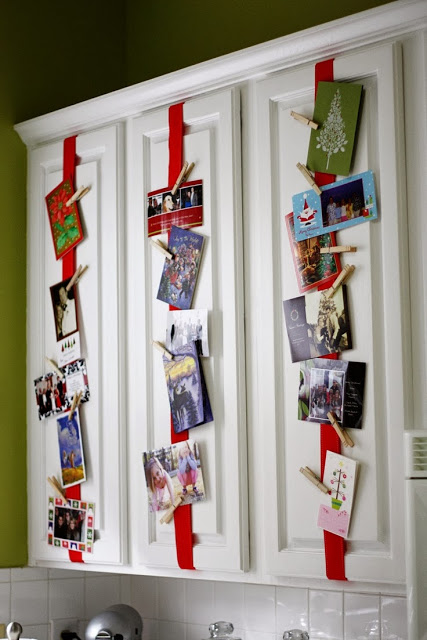 I love this easy & gorgeous way to display Christmas Cards with ribbon in your kitchen! Head on over to Tres French Hens to find out how to make it!
5. Christmas Card Holder with Ribbons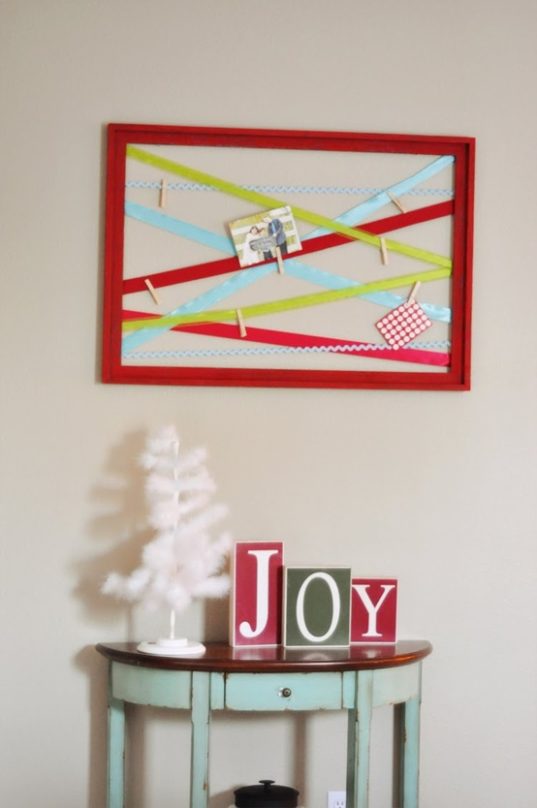 30 Handmade Days has a great tutorial on how to make this framed ribbon Christmas card holder for your wall.
6. DIY Vintage Shutter Card Holder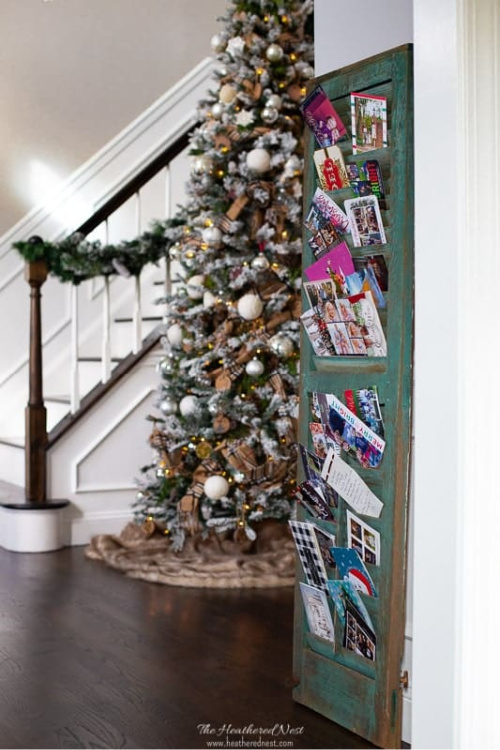 This stylish, vintage shutter card holder is brilliant! The Heathered Nest did a wonderful job adding charm and character.
7. Clothespin Hanger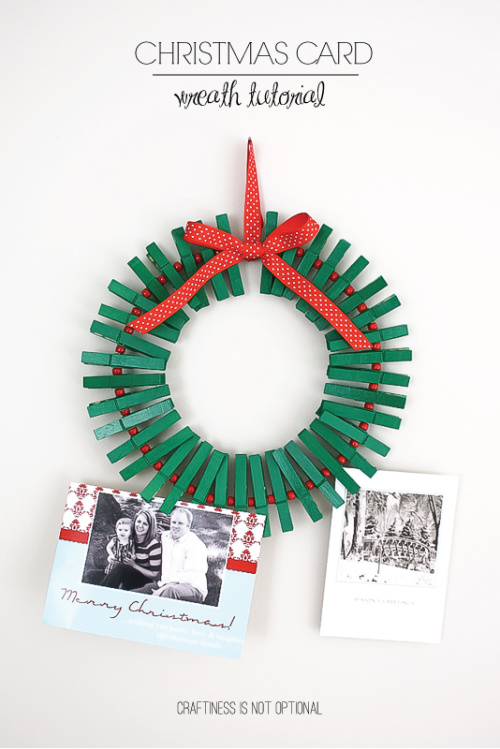 Craftiness is Not Optional got pretty creative and made the perfect solution for all of their Christmas cards. This clothespin wreath Christmas card display turned out fabulous.
8. Chicken Wire Christmas Card Holder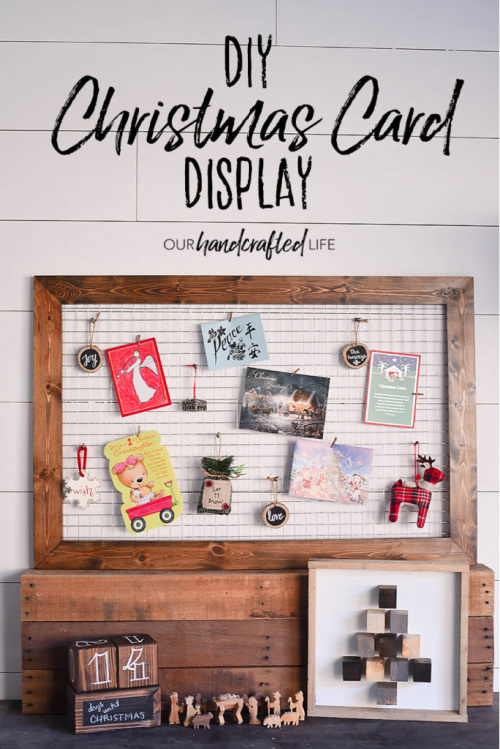 I'm pretty excited about how awesome this chicken wire Christmas card holder by Our Handcrafted Life turned out!
How do you usually display your Christmas cards?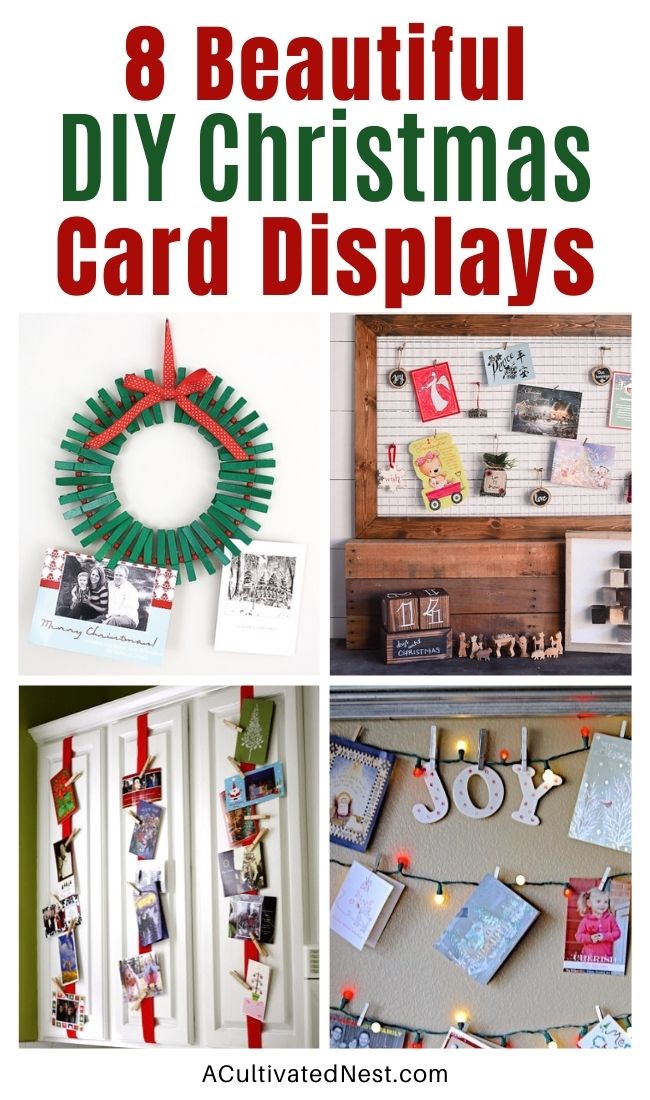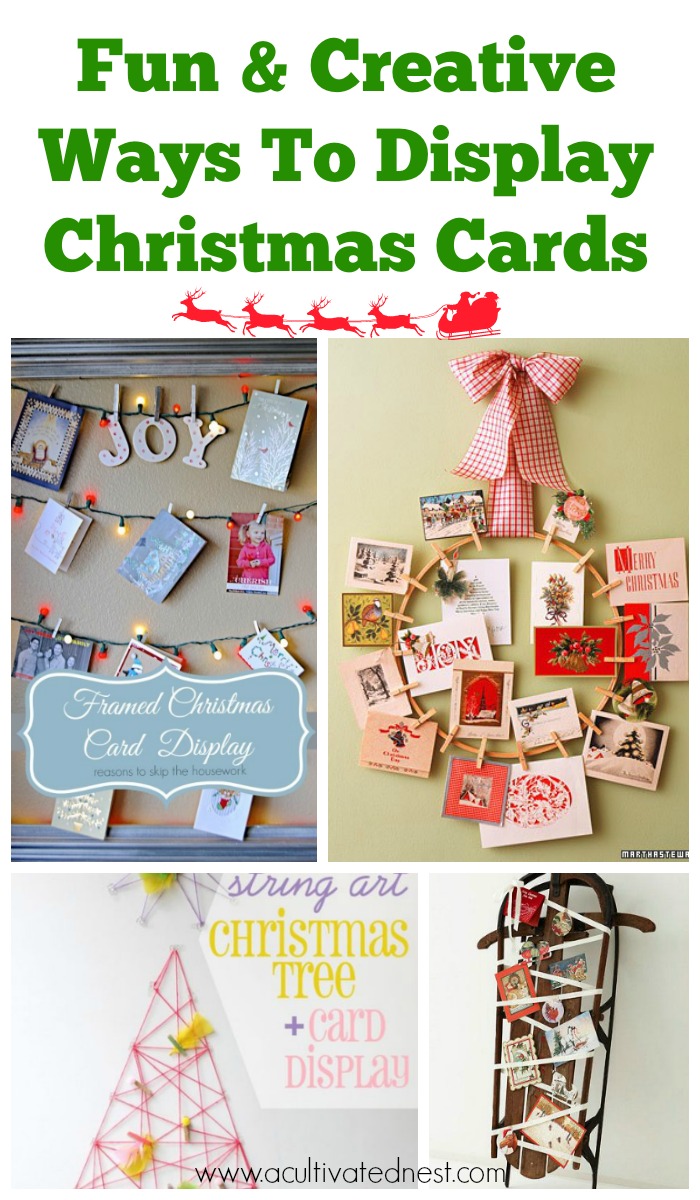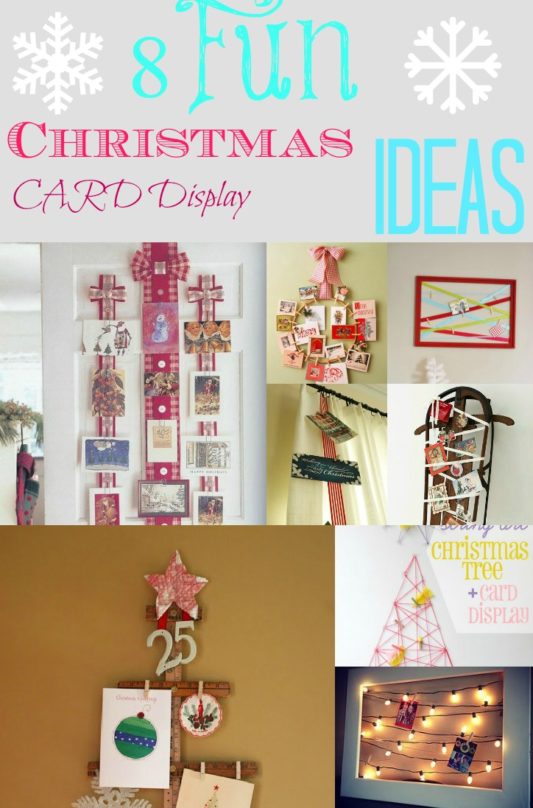 You might also like: 20 Fantastic DIY Advent Calendars