Beautiful DIY Ways to Count Down to Christmas.
I can't believe that December is almost here! Have you gotten your advent calendar yet? If you can't find any you like in the stores, it's not too late to make the perfect one yourself! Here are 20 Fantastic DIY Advent Calendars!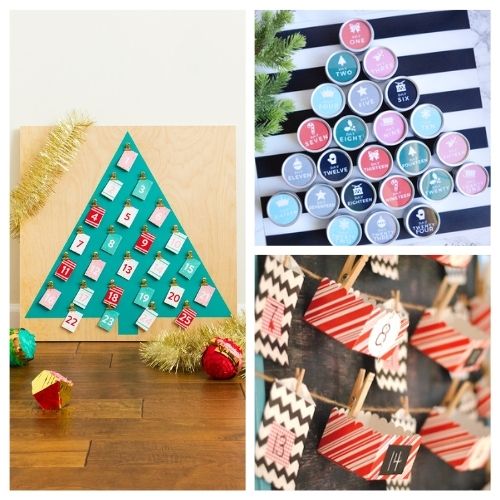 Disclosure: This post may contain affiliate links to Amazon and/or Etsy, which means that I may earn a small commission from some of the links in this post. Please see our Disclosure Page for more information.
You can find a lot of great advent calendars on Amazon, but I think most of them are probably for kids. There are some advent calendars for adults that are filled with ornaments or chocolate, or are blank so you can fill them yourself. But if you want something that ties in better with your décor, a homemade advent calendar is probably your best bet! Some of these DIY advent calendars even have free printables!
20 Fantastic Ideas for DIY Advent Calendars
Christmas is getting near and it's time to start thinking about making an advent calendar. There are SO many ideas out there and you are bound to find something perfect for your family. Here are a few tips to think about:
Simple is good – You don't have to put tons of effort into making an advent calendar. You can easily make something that works without being super stressed.
Get everyone involved – It's a great idea to get the family's input when it comes to your calendar. Maybe they want to have the calendar revolve around fun events or little trinkets. Their opinion can be a game-changer.
Make the prizes/ideas coincide with events going on – If you are planning a trip to pick a tree, singing Christmas carols, or watching a movie, the gifts can go with those items.
Use basic prizes/gifts – You don't have to go extravagant or anything. Stickers, ornaments, candy, socks, and stuff like that are perfect.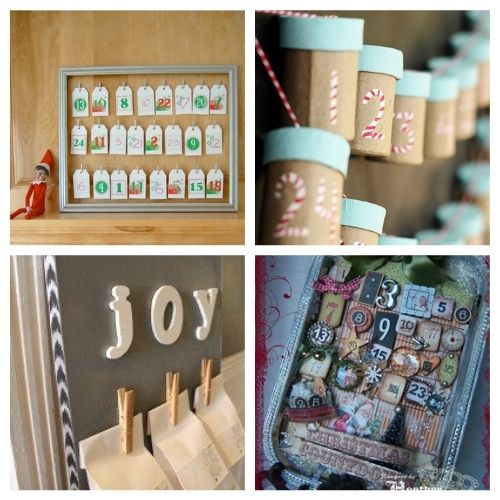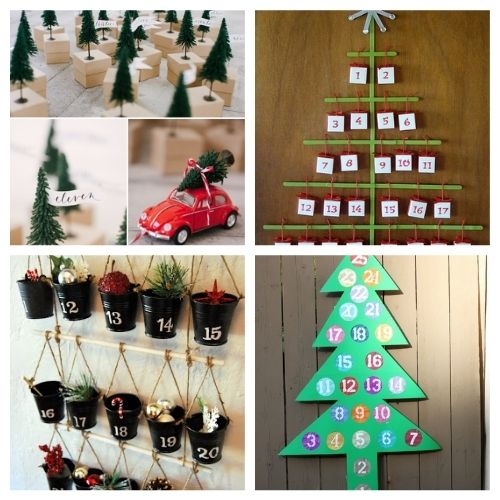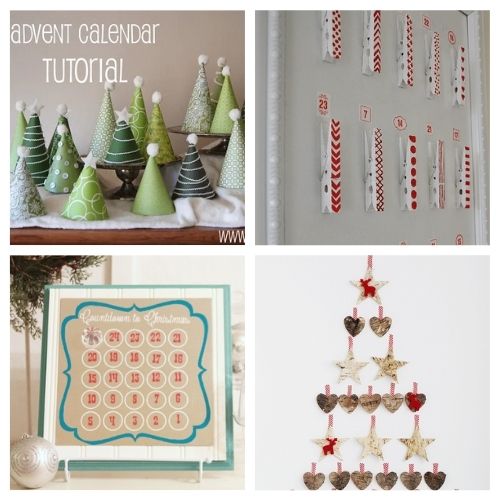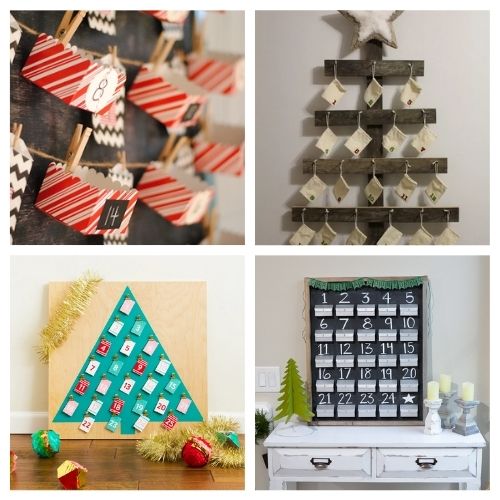 Advent Calendar from The Remodeled Life
Wall Mounted Advent Calendar from The DIY Dreamer
Customizable Christmas Advent Calendar from Sarah Hearts
Rustic Advent Calendar from Houseful of Handmade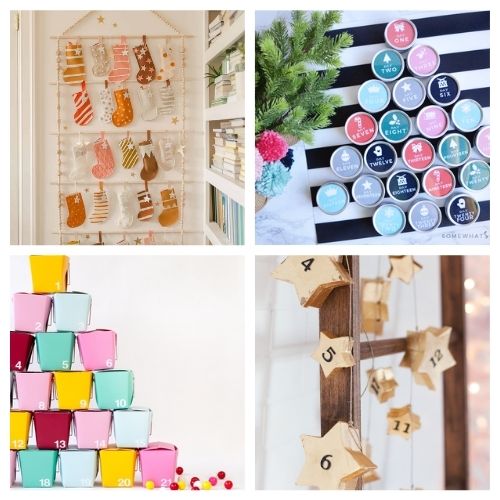 I hope you've found some ideas for making your own DIY advent calendars this year!
Do you make advent calendars or buy them?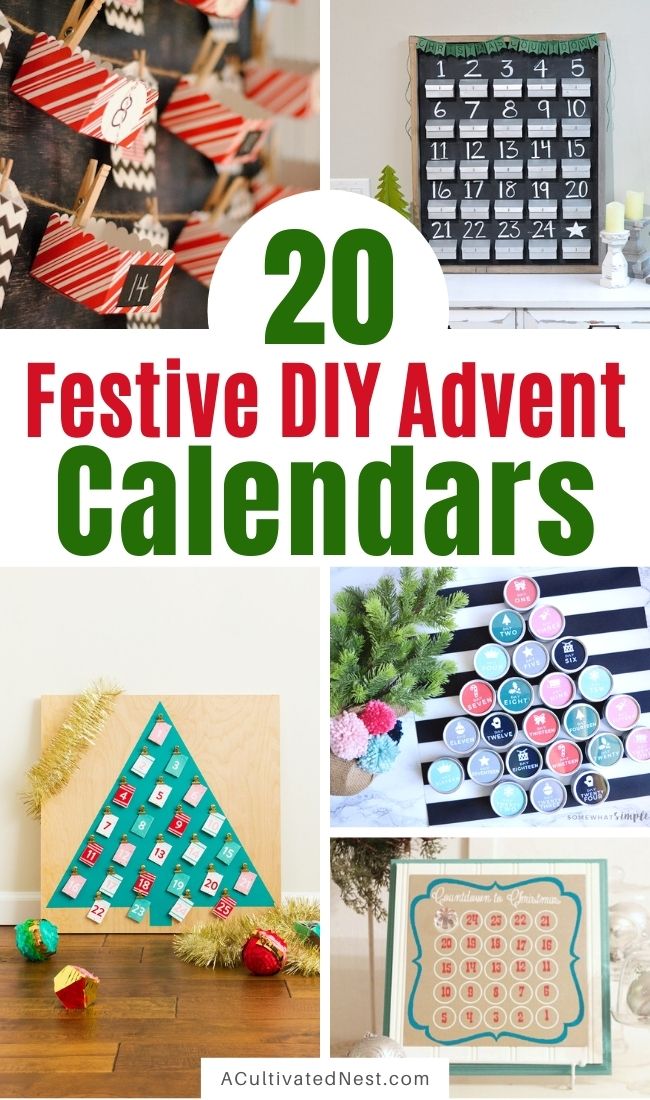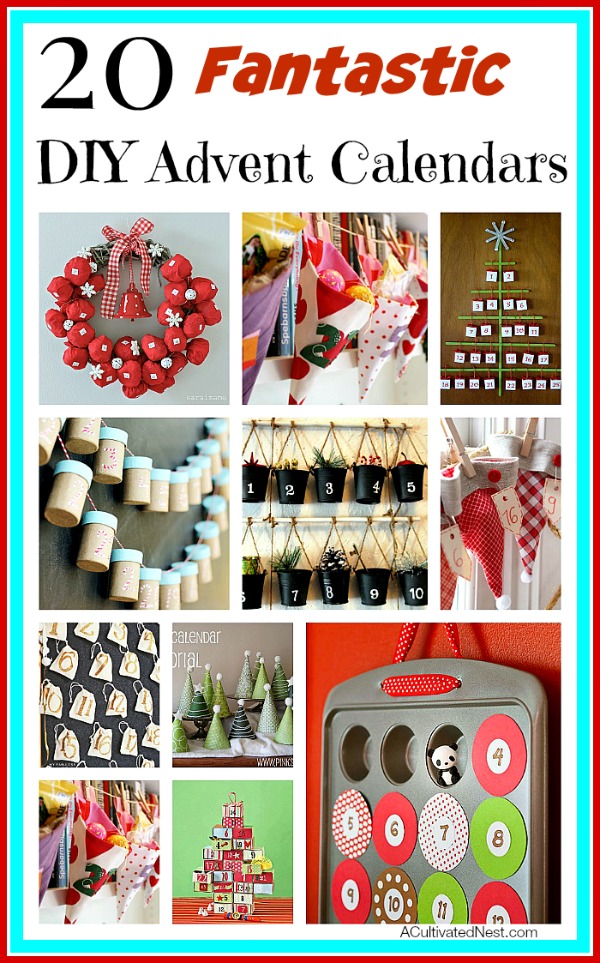 You might also be interested in: Creative Ways to Display Christmas Cards