Easy Cookware Cleaning Hacks.
The biggest problem with pots and pans is that they can end up with burnt or caked-on stains. Don't let it stress you out too much, though; it happens to everyone at one point or another. But the great news is that with some simple cleaning hacks, you can clean these tough messes. Check out these 10 Best Cookware Cleaning Tips!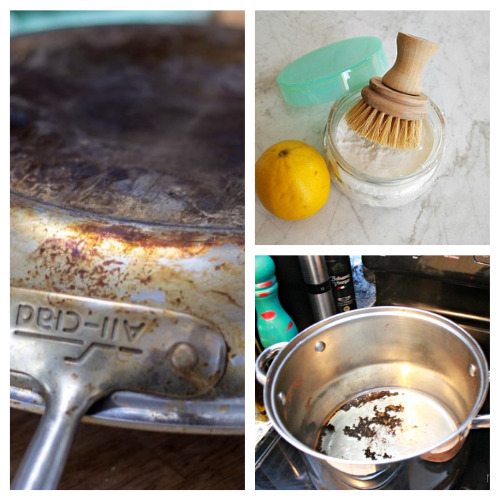 Disclosure: This post may contain affiliate links to Amazon and/or Etsy, which means that I may earn a small commission from some of the links in this post. Please see our Disclosure Page for more information.
Even if you aren't a fan of cleaning, I think you'll find these hacks are helpful and will save you time. They are all great methods for helping your pots and pans shine!
10 Best Cookware Cleaning Tips
Pots and pans can last a really long time if they are properly cared for. In addition to cleaning your cookware, here are some other helpful tips.
Don't use metal. Yes! This is a crucial step in keeping your pans in great shape. Using metal kitchen tools will cause little scratches to form. Stick with using wood, plastic, or silicone. I personally prefer bamboo cooking utensils.
Stack pans, so they aren't touching each other. Stacking pans inside of each other can cause them to get scratched or even chipped. Instead, hang them, purchase an organizer made for pans, or simply use anti-scratch pan liners.
Use good quality pans. This is a game-changer! You can buy cheap pans, but they are going to get damaged quickly. Instead, invest in pans that are high-quality, and they will last a very long time. And if you're getting a new set of pans, consider looking for ones without things like PFOAs and PFAs, for healthier cooking. These are the pans I like to use.
1. Cleaning Non-Stick Cookie Sheets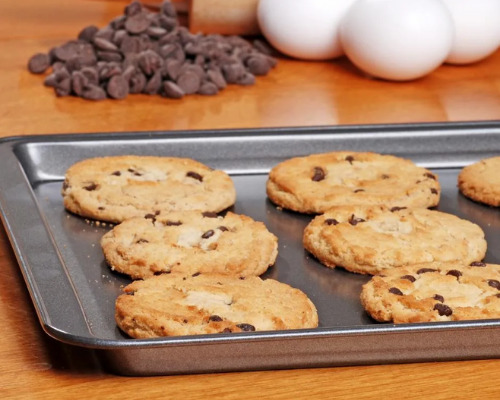 Cook Clean Repeat gives you the details on how to clean non-stick cookie sheets. Your pans will look brand new!
2. Cleaning Burnt Pots and Pans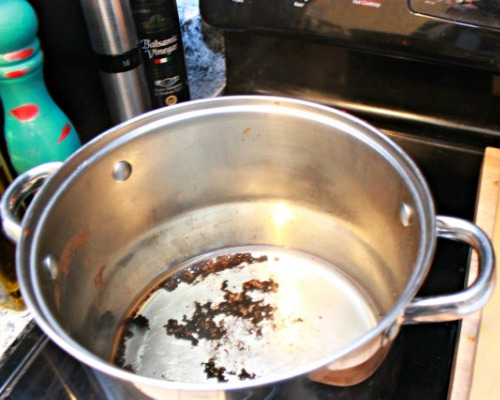 It can be very frustrating to have pots and pans with burnt spots! Learn how to clean burnt pots and pans with ease from Mom 4 Real.
3. Copper Pots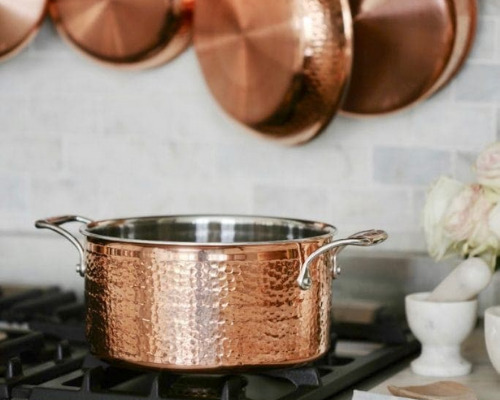 If you have copper pots, it's easy to see how stunning they are. Check out this guide to explain how to clean copper pots the easy way from French Country Cottage.
4. Removing Baked On Grease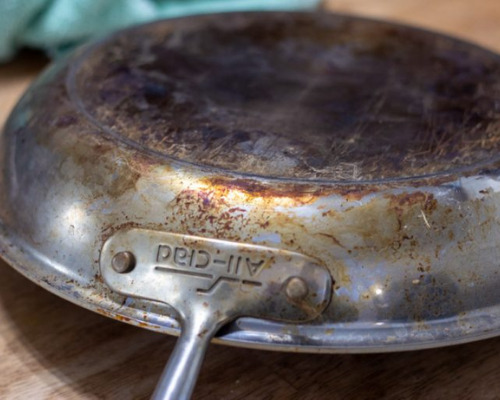 You'll be thanking A Garden For The House once you learn how to clean baked on grease. It's a game-changer!
5. Cleaning and Restoring Cast Iron Pans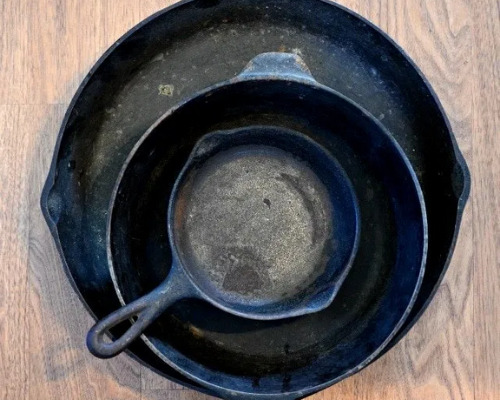 Bless This Mess shows you how to clean your cast iron pans and restore them.
6. DIY Cleaning Paste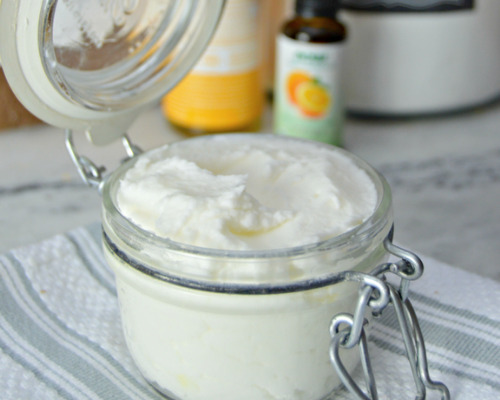 One way to get your pans in the best shape is to use this homemade pot & pan cleaning paste. Mom 4 Real shows you exactly what to do, and I am sure you are going to love it.
7. Removing Stains on Enamel Cookware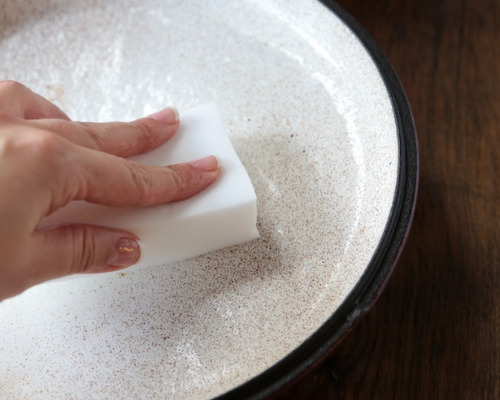 Stains of enamel cookware can be an annoying problem. Country Cleaver shows you how to remove those pesky stains from enamel cookware!
8. Cleaning Stainless Steel Pans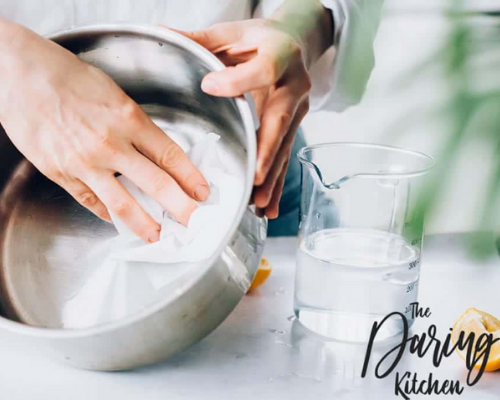 The Daring Kitchen gives you all the dirty details on cleaning stainless steel pans the easy way.
9. All Natural Soft Scrub Cleaner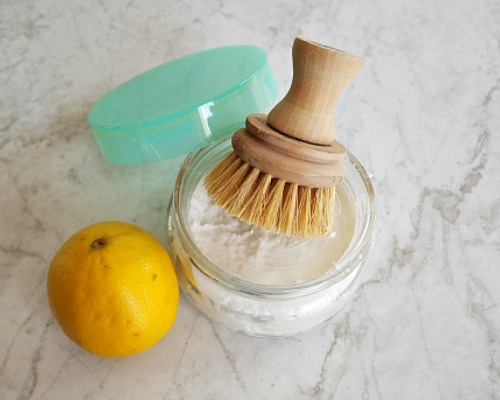 This DIY all-natural soft scrub cleaner is a must-have! You can use it on pots and pans as well as anything else you use soft scrub on.
10. All-Natural Copper Cleaner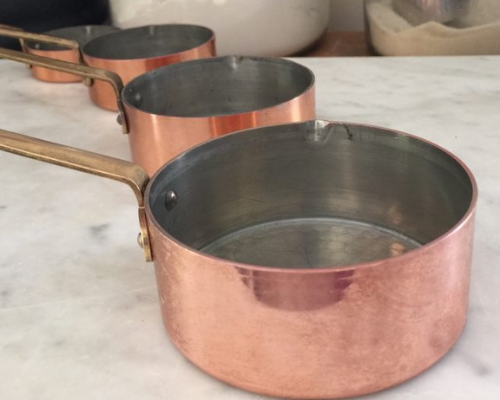 Jennie's Kitchen has a helpful recipe for all-natural copper cleaner. All your copper will be looking fantastic after using it.
What do you struggle with cleaning in your kitchen?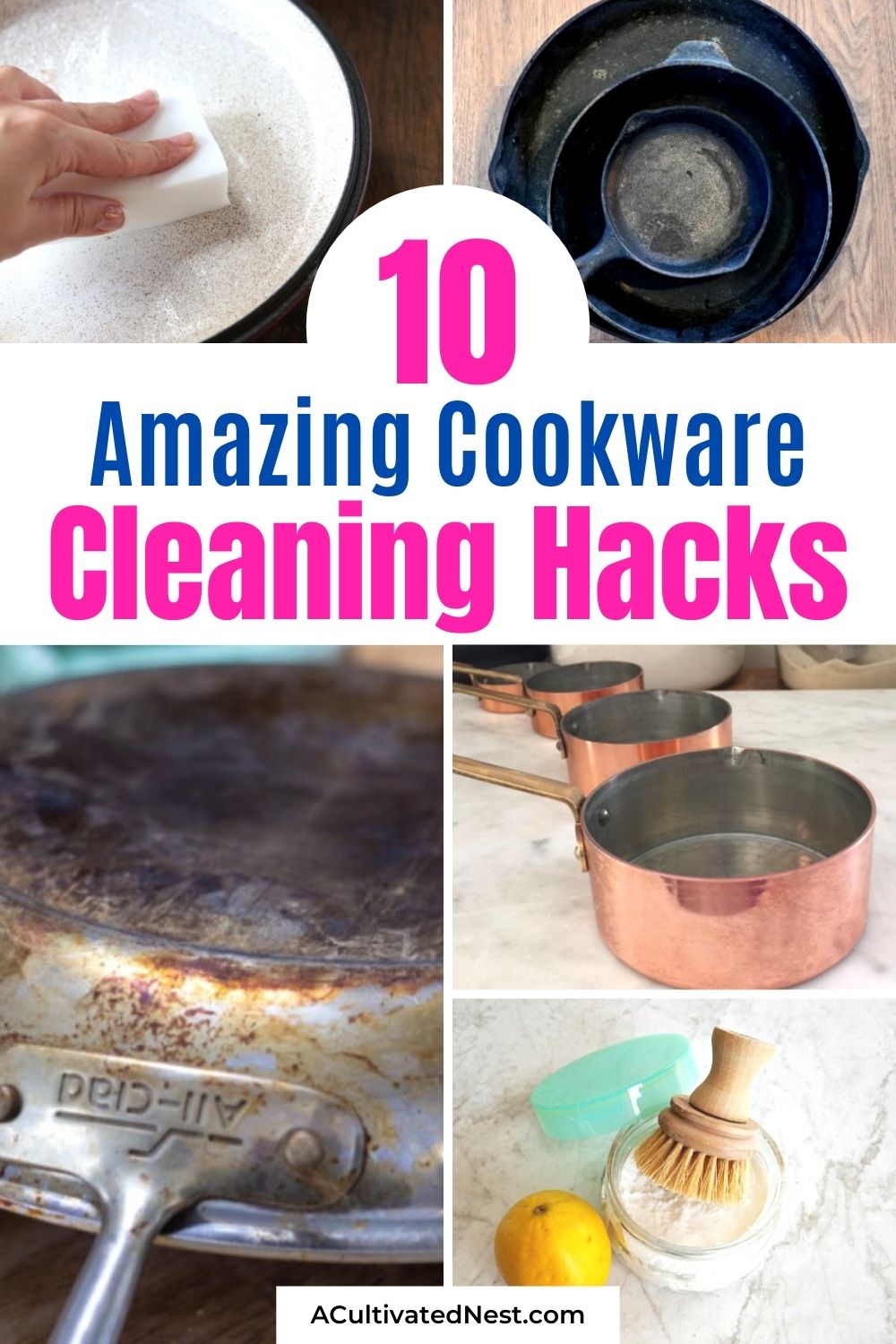 You might also be interested in: 15 Kitchen Cleaning Tips You Need To Know