We will be moving into a kitchen that's  smaller than the one we currently have if we go with the house I showed you (which I'm 99% sure about). I'm not quite sure how I'm going to set things up and where I'll put everything but I thought I'd share some ideas for organizing a small kitchen that I've found on Pinterest.
Moving is such a great opportunity to not only get rid of stuff but to start out more organized! I'm really looking forward to that!
Organizing Ideas for Small Kitchens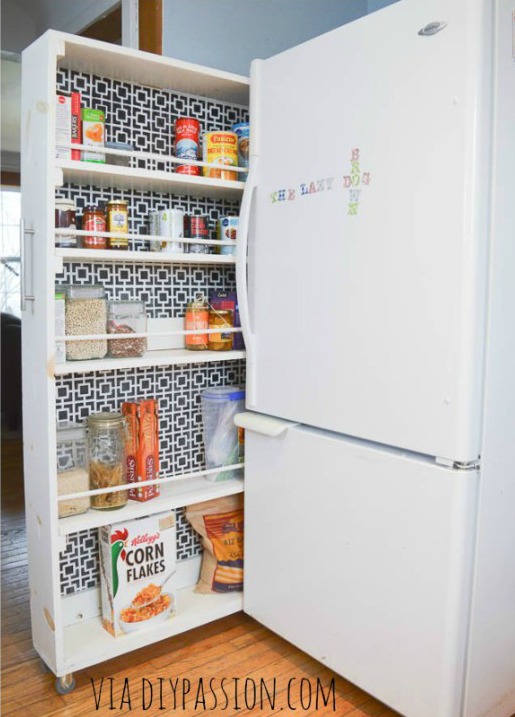 Make a narrow rolling rack for that wasted space next to the fridge. Check out the full tutorial at DIY Passion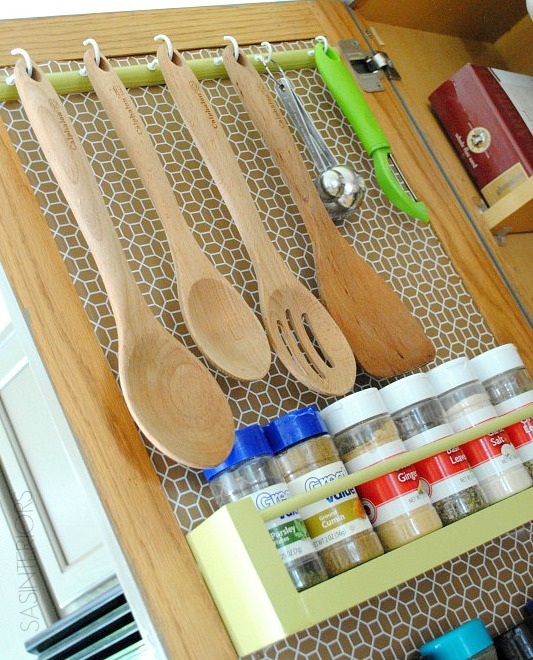 Don't miss a post! Get this blog delivered by email.  Subscribe via email here
Use the inside of doors to organize your spices and utensils via SAS Interioris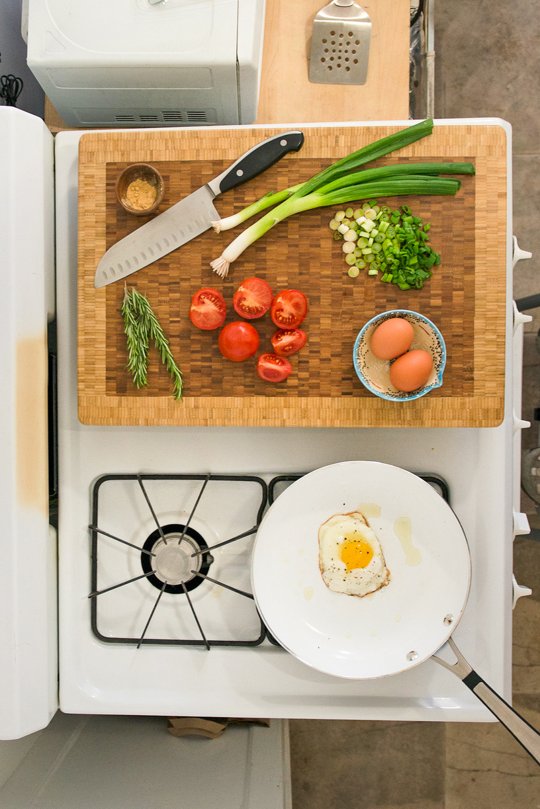 Find ways to give yourself more workable surfaces like this project. Here's how to build burner covers that extend your countertop space via The Kitchnn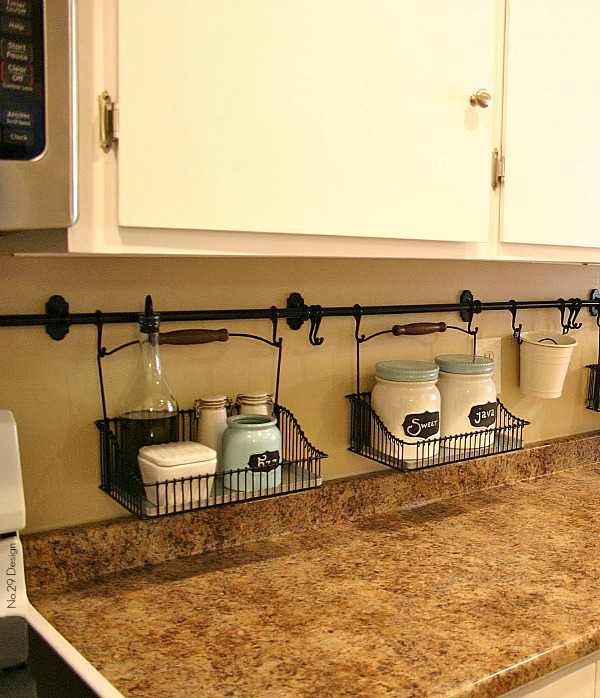 Using your backsplash area is a great way to keep your counters free via No. 29 Design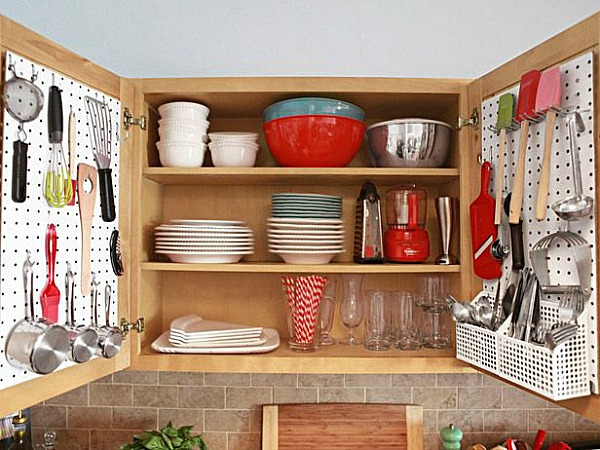 This is a great idea if you don't have many drawers via Food Network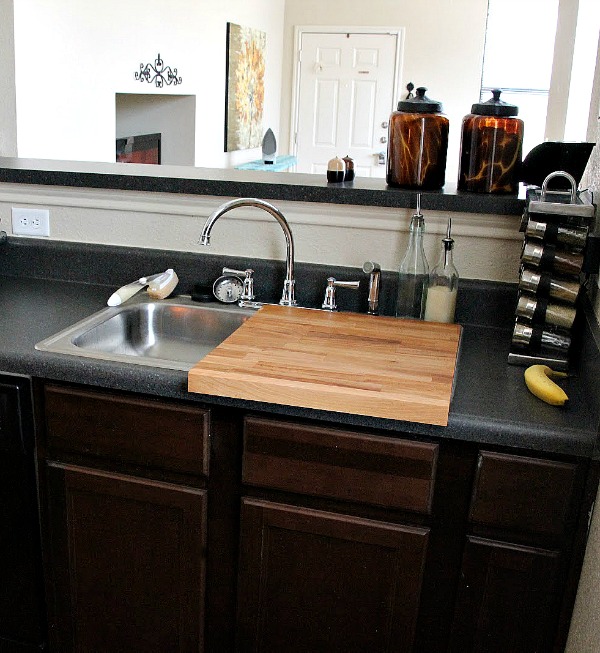 Get a cutting board that goes over part of your sink for more counter space via Sweet Verbena .  I know Ikea sells one but I've seen some at TJMaxx as well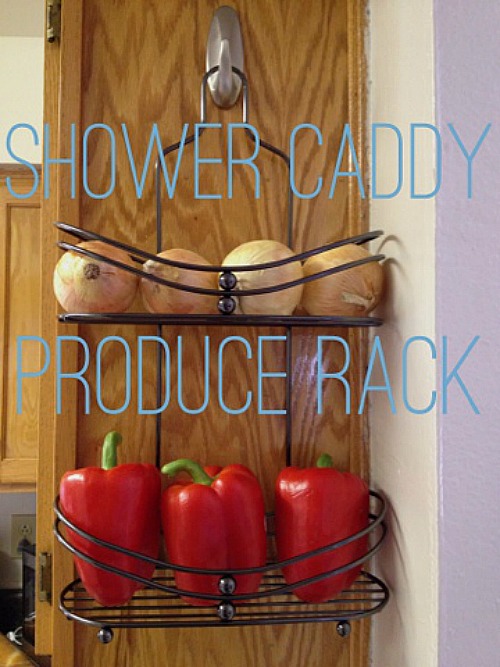 Use the space at the end of  a cabinet like this idea from Domestic Diva. She  hung a shower caddy up and used it to store some vegetables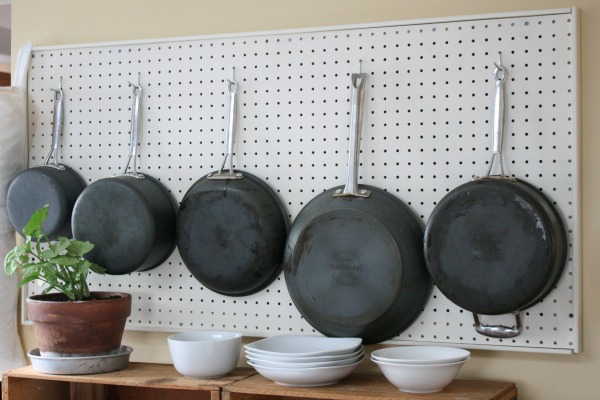 If you have the wall space a pegboard pot rack like this one from Rice Designs is a great way to free up cabinet space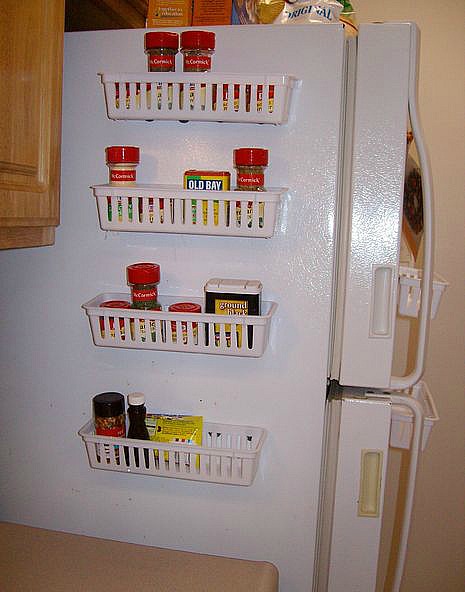 Utilize the side of your refrigerator with narrow plastic storage baskets (I've seen these at dollar stores) via Instructables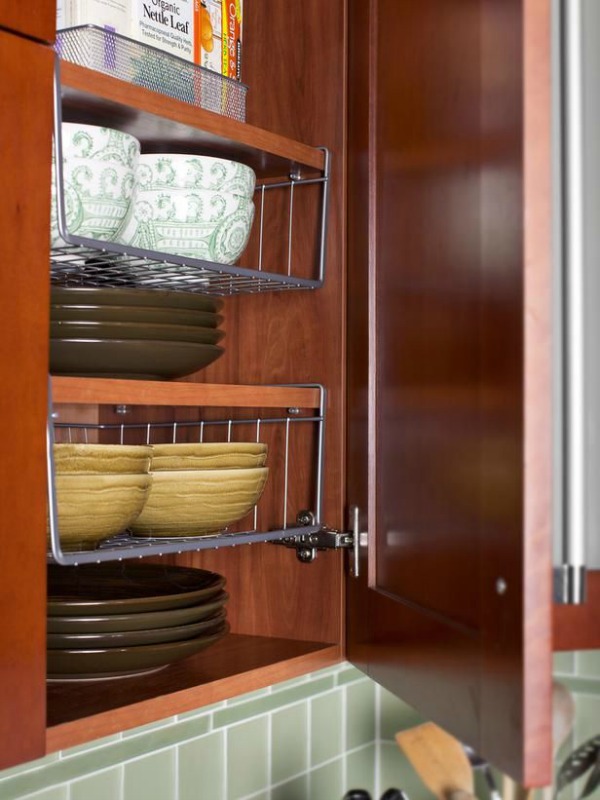 Double your cabinet space by using under the shelf racks via HGTV
I hope you got some ideas for making the most of your small kitchen!
What tips do you have that make the most of your kitchen?
****This post contains Amazon Affiliate Links. Please see our Disclosure Statement for more information.
Don't miss a post! Get this blog delivered by email every time I post.  Subscribe via email here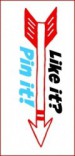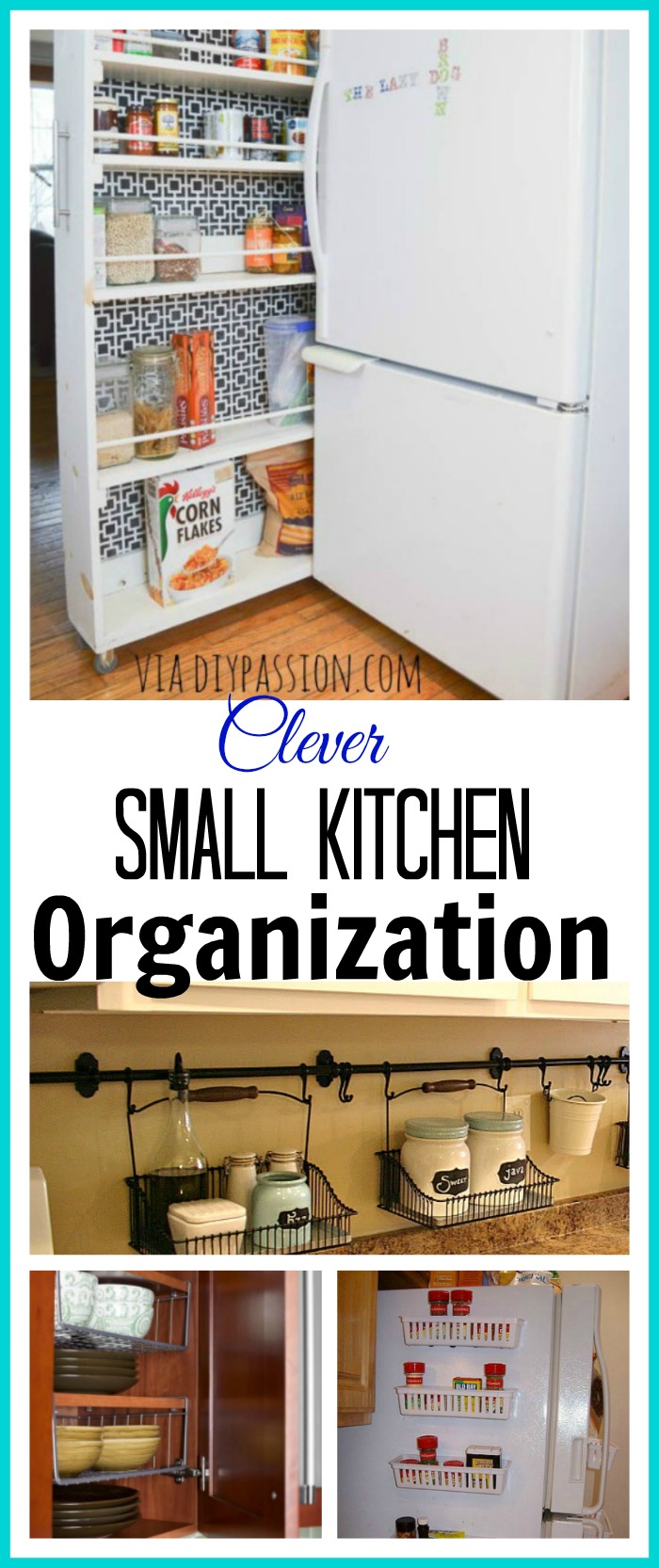 You might also like: 11 Laundry Room Organization Ideas