I don't have a  laundry room per se. My "laundry room" is in my garage. It's more of a laundry area 🙂  We recently spruced up that area and I was looking at some cute laundry rooms for inspiration and thought I'd share a few laundry room organization ideas with you.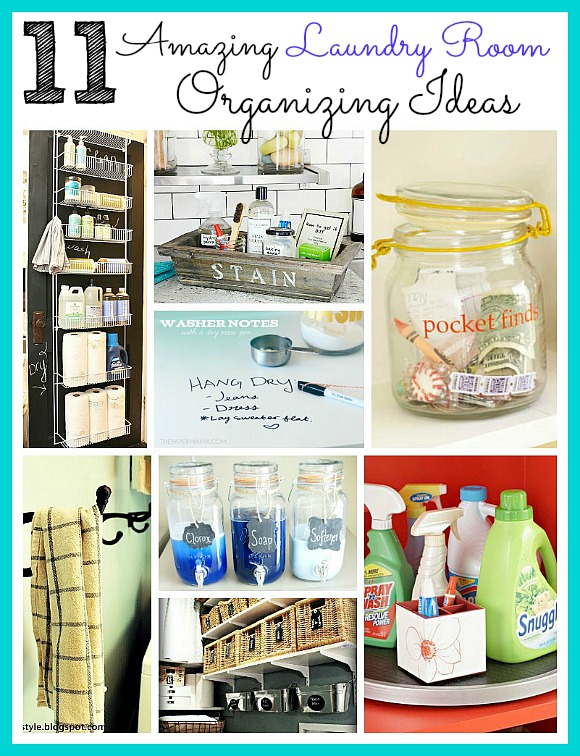 Disclosure: This post may contain affiliate links to Amazon and/or Etsy, which means that I may earn a small commission from some of the links in this post. Please see our Disclosure Page for more information.
I'm sure a few of these ideas will make an appearance when I do my laundry room reveal! Here are some great ideas for organizing your laundry area!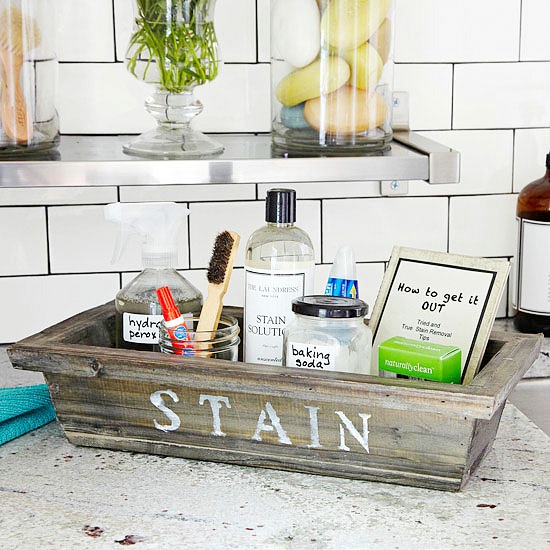 Love the idea of keeping all the stain treating products in one easy to find place. via Better Homes & Gardens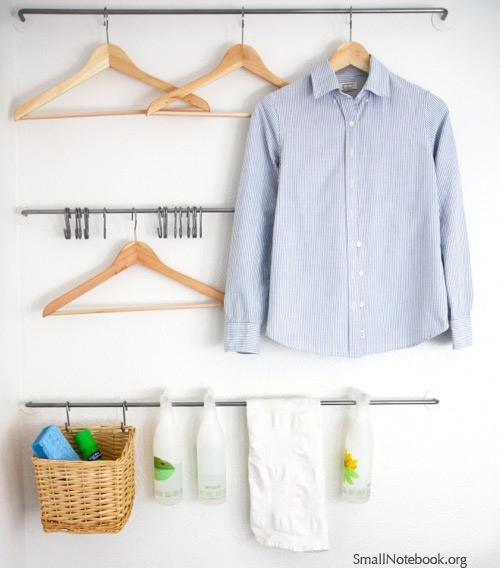 Towel racks are inexpensive and look how great they work for organizing a laundry area! via Small Notebook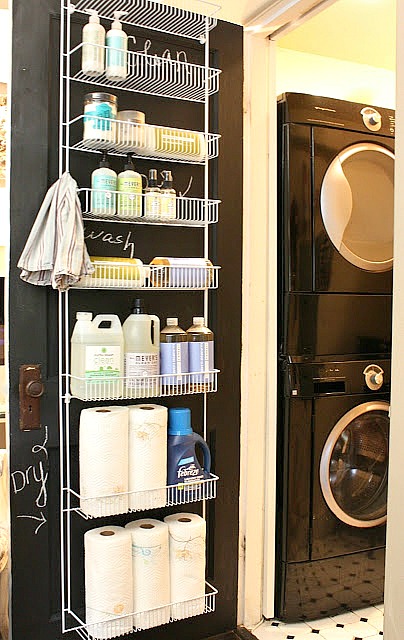 Using the back of the door is always a smart idea especially in a small space (which laundry rooms usually are) via My Sweet Savannah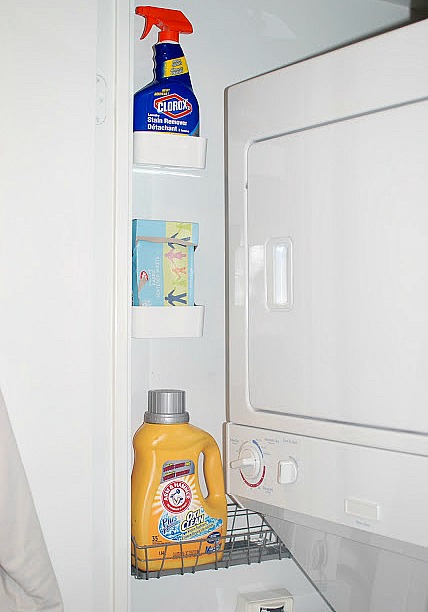 If you have more of a laundry closet you could add some small shelves on a side wall like these from Waffling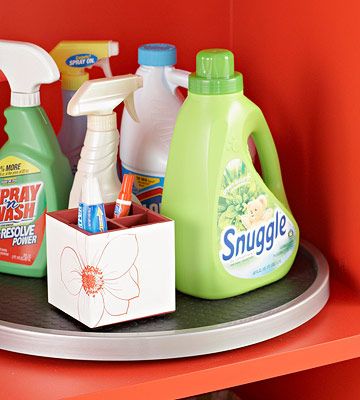 Corraling laundry items on a lazy susan is a brilliant idea. via Better Homes & Gardens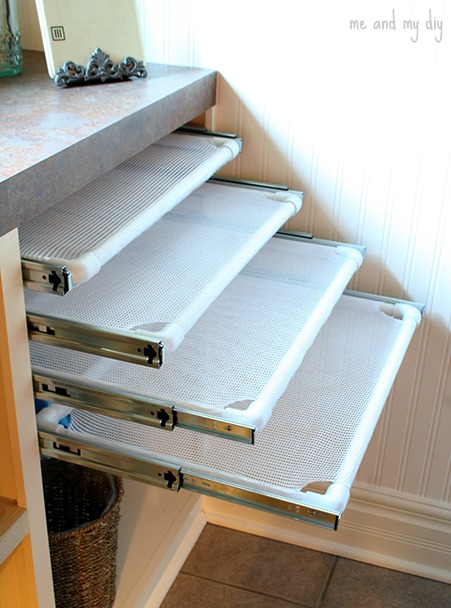 Wouldn't it be great to have built in pull-out racks to dry your sweaters on!  Me and My DIY has a great tutorial on how to build these.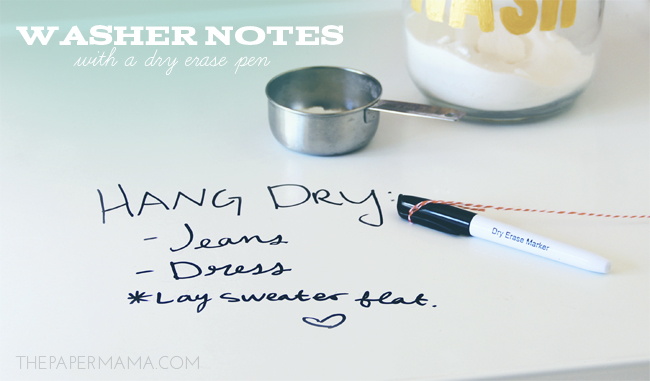 LOVE this idea to keep a dry erase marker on your washer to leave special laundry instructions via The Paper Mama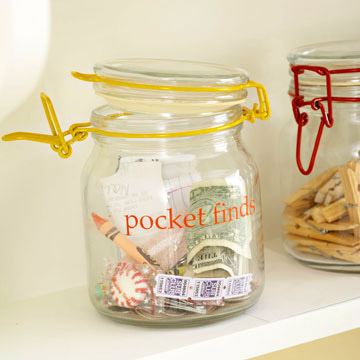 Having a separate jar or bin for "pocket finds" is a great idea via Better Homes & Gardens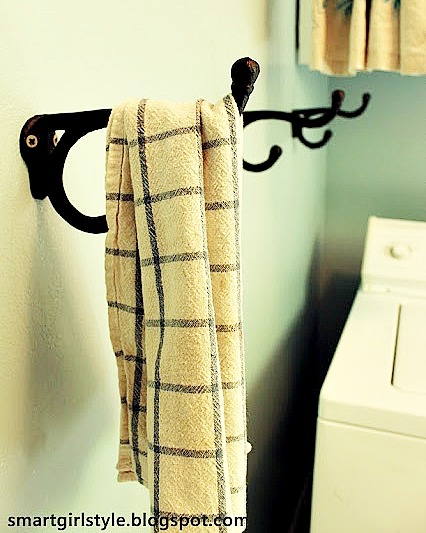 Mount some hooks on a laundry room wall to use for drying items like these from Smart Girl Style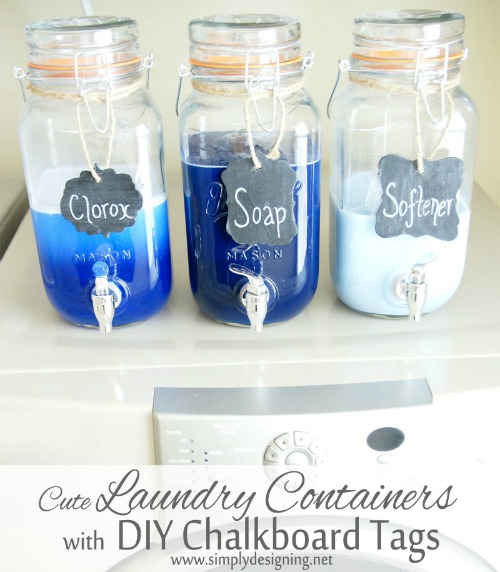 Here a pretty way to contain your detergent. You can use jars for powdered detergent and drink dispensers for liquid detergent like these from Simply Designing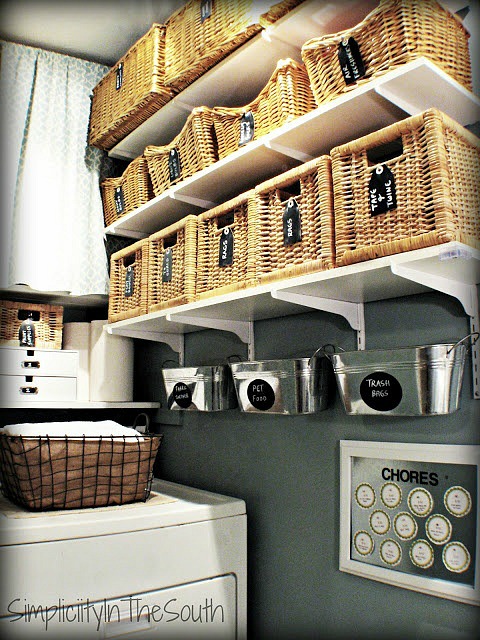 Of course you always need bins and baskets! Love the chalkboard tags on these from Simplicity In The South
Check out my Pinterest Laundry Room Board for more ideas!