If there's anything I completely dread cleaning, it's tile. Mainly because it makes me have flashbacks of scrubbing shower tile grout on my hands and knees with a toothbrush! So any time I come across a cleaner that claims to make cleaning grout easier, I get excited! Of course, now that I know about the dangers of chemicals in traditional cleaners, I don't find those kinds of products as often. Luckily it's not hard to make your own awesome soft scrub-esque cleaner, and without any chemicals! My recipe worked wonders in my kitchen sink and shower, and I'm sure it'll work great in other areas of my home, too! Here's how to make a DIY All-Natural Soft Scrub Cleaner!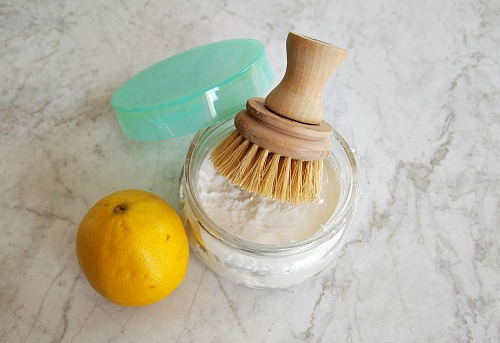 Disclosure: This post may contain affiliate links to Amazon and/or Etsy, which means that I may earn a small commission from some of the links in this post. Please see our Disclosure Page for more information.
I made my DIY all-natural soft scrub cleaner into a lemon-lavender variety with essential oils. Both lemon and lavender essential oils have antibacterial properties. On top of that, the lemon adds a bright, clean smell to the scrubbed area! But feel free to use other essential oils instead. Cinnamon and tea tree are two essential oils that are particularly great antibacterial oils. And of course, you could completely skip the essential oils altogether! This will still be a great scrub without them.
DIY All-Natural Soft Scrub Cleaner
Materials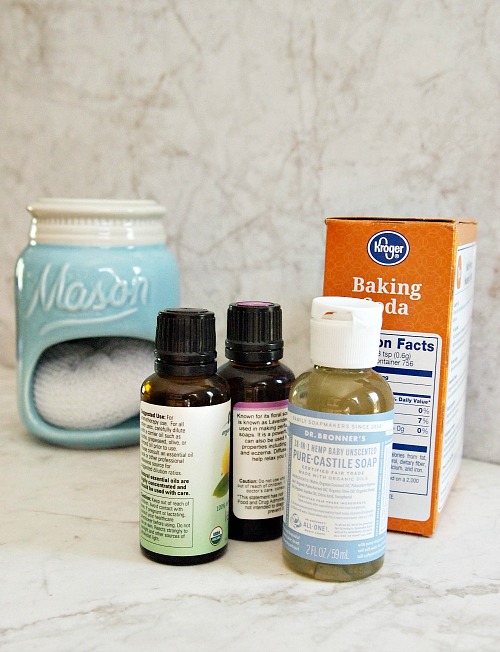 1 cup baking soda
1/4 cup + 1 Tablespoon Castile soap (I used unscented Castile soap, but scented ones are fine, too)
2 Tablespoons water
10-15 drops of essential oils of your choice (I did 7 drops lemon + 7 drops lavender)
Container with an air-tight lid (glass, like a Mason jar, is best)
Directions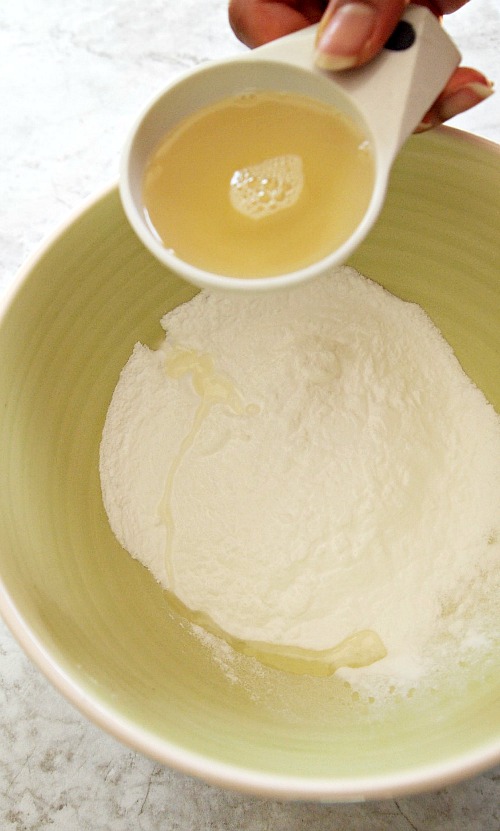 1. In a medium-sized bowl, combine the baking soda and Castile soap.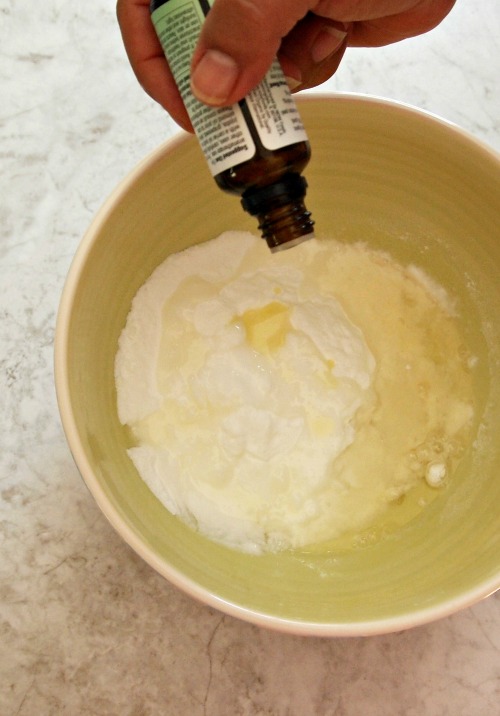 2. Add the water and your essential oils. Stir to combine until a thick mixture forms. The final consistency should be like a soft paste. If it seems too dry, add another tablespoon of water. If it seems too wet, add more baking soda.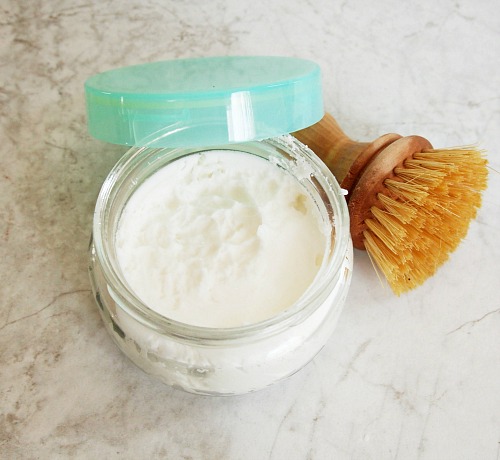 3. Transfer the finished mixture to a container with an air-tight lid for storage.
How to Use
This DIY all-natural soft scrub is great for cleaning kitchen sinks, bathroom sinks, tile, grout, countertops, glass, even your pans and pots! But don't use it on porous surfaces (like untreated granite, marble, and wood), especially if you used citrus-based essential oils.
To clean with this soft scrub, just put some on your sponge or scrub brush, then scrub it onto the surface you want to clean. Once you feel you've scrubbed enough, wipe the surface clean with a damp cloth, then leave to dry or wipe dry with another cloth.
I've had my jar of DIY all-natural soft scrub for about a month now, and it still works fine. If it gets dry or seems less scrubby than usual, I know it'll be time to make a new batch.
Do you dislike cleaning tile grout, too?
This post contains affiliate links to Amazon. Please see our Disclosure Page for more information.
You might also be interested in: