I found a bunch of ball jars with no lids a few years ago and  use mine mostly as vases, like the one I've filled below with odds and ends of blooming things from my garden. I'm going to get some lids for them so I can try some of these ideas!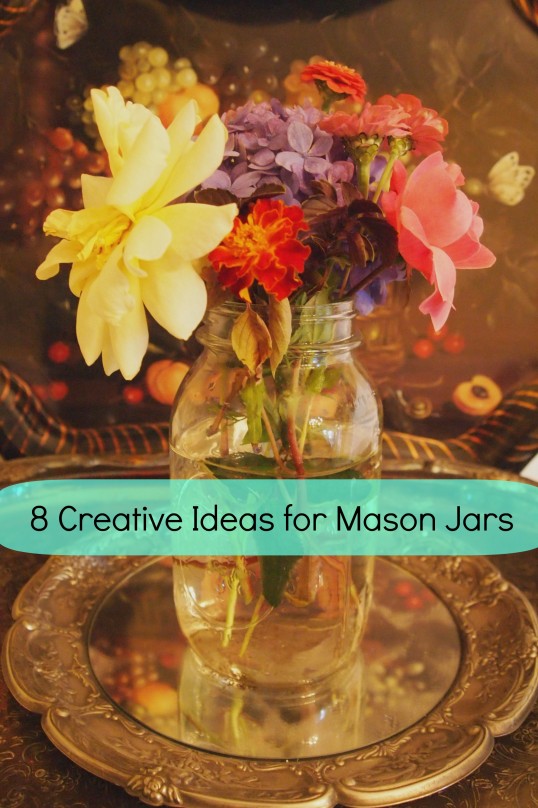 Disclosure: This post may contain affiliate links to Amazon and/or Etsy, which means that I may earn a small commission from some of the links in this post. Please see our Disclosure Page for more information.
Mason jars can be used for more than food storage! Here are 8 creative ways to use those jars (or any empty glass jar really). A few of these ideas would make  great Christmas gifts too.
This is a lovely idea!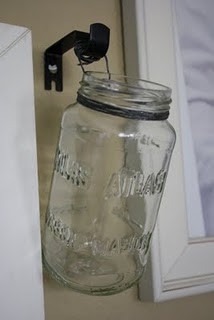 She's using it for chalk as she hung it next to a chalkboard (The Created Home) but I think it would be great for flowers. Doesn't take up a lot of room!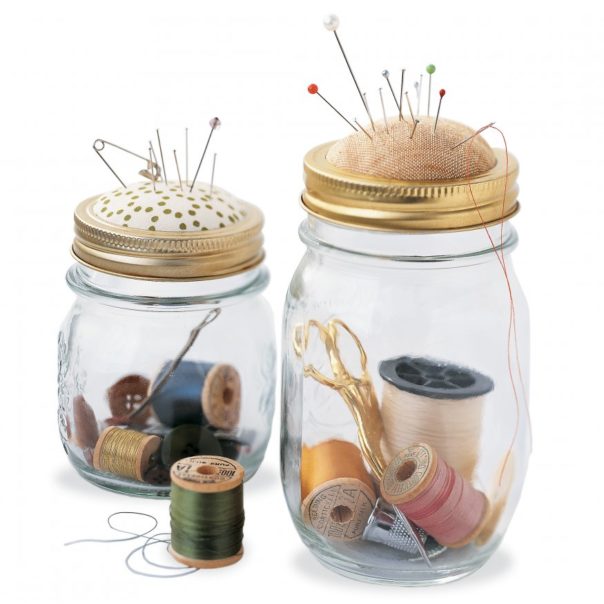 How about a sewing kit in a jar with a pincushion top. From Martha Stewart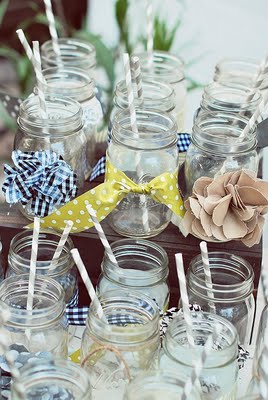 This is a pretty idea for a party from Eisele Family Nest.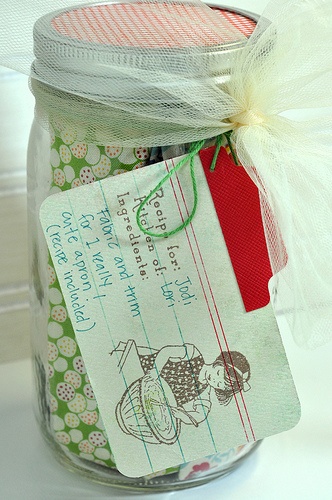 This is such a cute gift idea for someone that sews or wants to sew. I know I'd love it if someone gave me the makings of a cute apron! This is Bee In My Bonnet's 1 yard apron material with pattern.  I wonder if an already sewn apron would fit inside a canning jar? Then you can attach a recipe of some sort on the outside. That would be a great cooks gift that you can give anytime gift!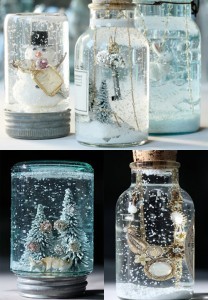 Use them to make some really cool snowglobes! Instructions here at Well Worn and Martha Stewart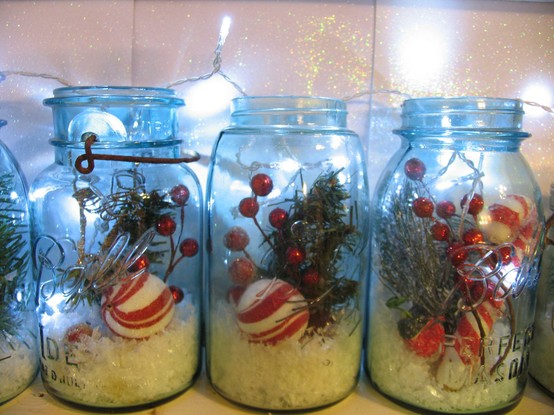 How about some cheery Christmas mason jars from Not2Crafty. Love these!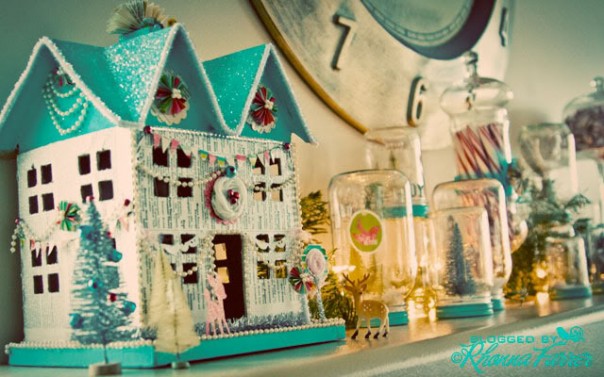 Love, love,  love this! I'm so doing this! Snow scenes in mason jars from Rhonna Designs. She has a tutorial with lovely photos.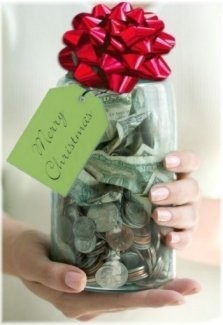 I think this is a lovely idea. An Anonymous Holiday Money Jar.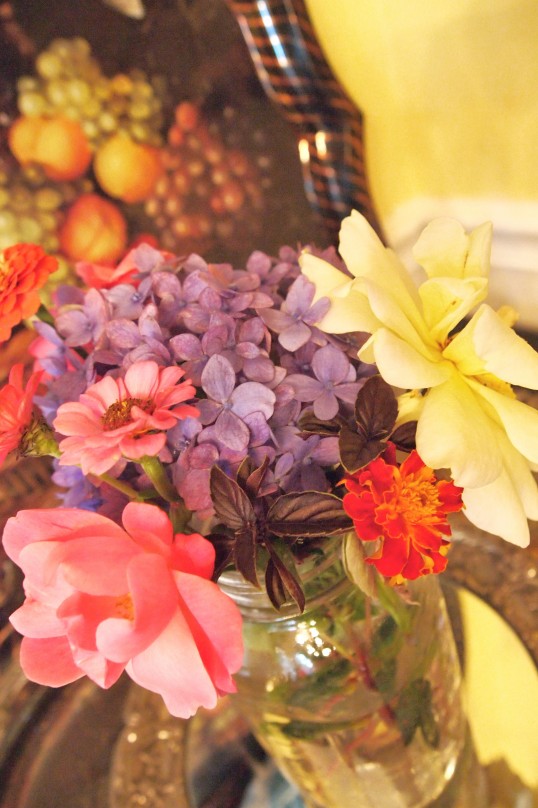 Hope you've found some inspiration here and have had a wonderful weekend so far!