I finally started tackling my bookcases yesterday. I've given up on trying to find some wallpaper/wrapping paper to use behind the shelves. When I find it I'll know it (I have tried several). In the meantime I couldn't take the mess anymore.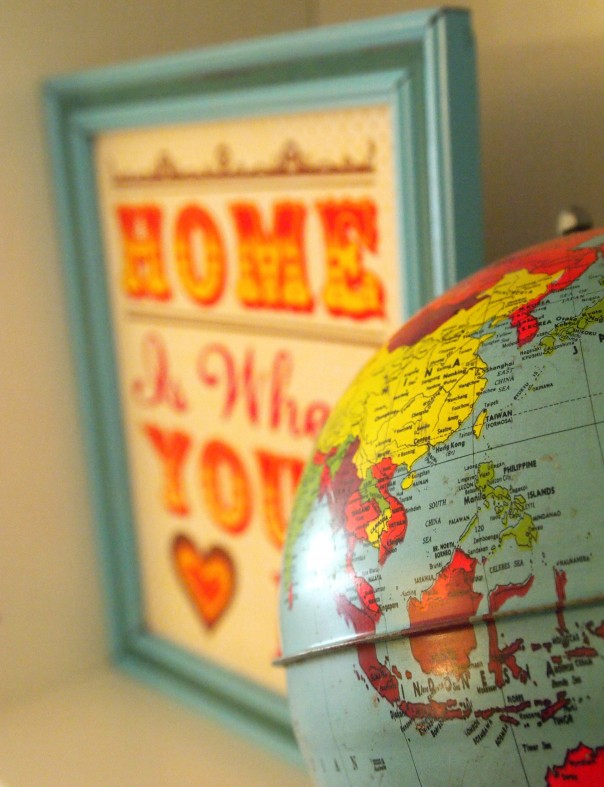 Disclosure: This post may contain affiliate links to Amazon and/or Etsy, which means that I may earn a small commission from some of the links in this post. Please see our Disclosure Page for more information.
Basically I organize my bookcases by subject matter. I insert a few decorative shelves here and there (everybody needs a shelf or two that they can fluff when the mood strikes).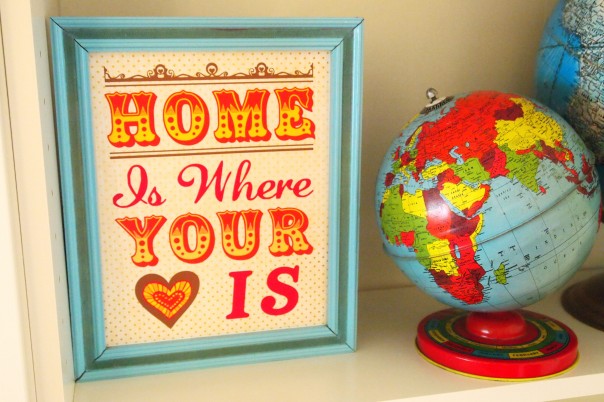 This is a sign I had in my entry way (switched it for something else). The frame came from a 99 cent thrift store picture I was using in my guest bedroom (I spray painted it).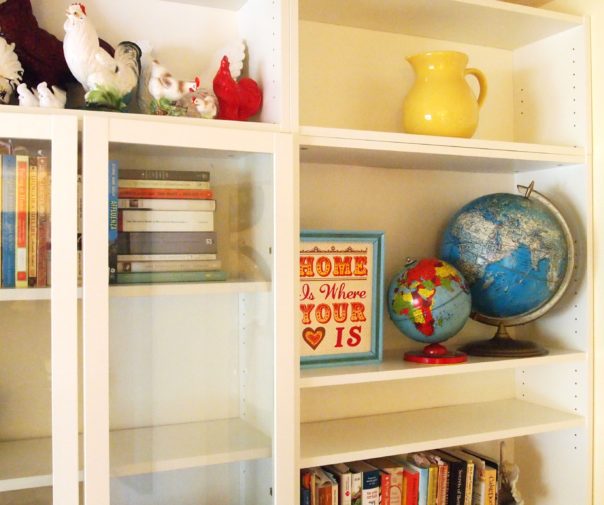 I have a couple of shelves done, but lots more to do!
Blogger News You Might Want To Know
My friend Brenda of Cozy Little House has started another blog dedicated to helping other bloggers called  Cozy Inspiration.   It's a place where you can go to get your blogging questions answered whether it's about growing your blog, photography or just tips on how to do something. She'll continue to have her Blogger Spotlight Home Tours on this blog (yesterday it was me).  🙂 Today she has KariAnne from Thistlewood Farm discussing Growing Your Blog.
I've known Jennifer Rizzo since I started blogging! She's one of several well-known, creative women involved in a new e-course called Creatively Made Home.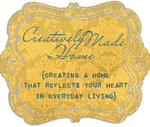 Creating a Home that Reflects Your Heart in Everyday Living. It's a 5 week online course.
They have a lot planned!  One of the best things is that in addition to 50+ project videos and all the other things they have planned,  each week they'll take a room from one of the participants and all five women will give their suggestions telling you how they would transform the room with their style. Doesn't that sound like fun! Go here to a post on Jennifer's blog where she gives you more info and where you can sign up. It starts October 22nd!
I'm thrilled that these two women that I've known a long time are branching out and starting new ventures!