Sometimes things just happen and a project comes together! That's the case with my faux fireplace's  faux ceiling tin firebox (that's a lot of faux!).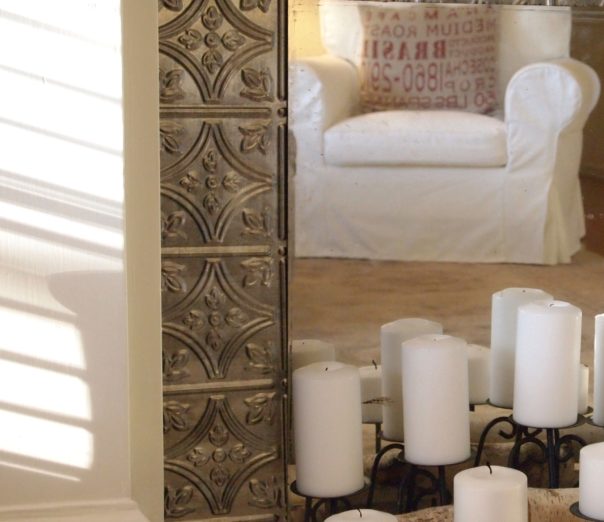 Disclosure: This post may contain affiliate links to Amazon and/or Etsy, which means that I may earn a small commission from some of the links in this post. Please see our Disclosure Page for more information.
So what happened is this mirror that I had hanging on my fence started to fall apart. They will do that if you live in a climate with rain. The frames start to detach from the mirror.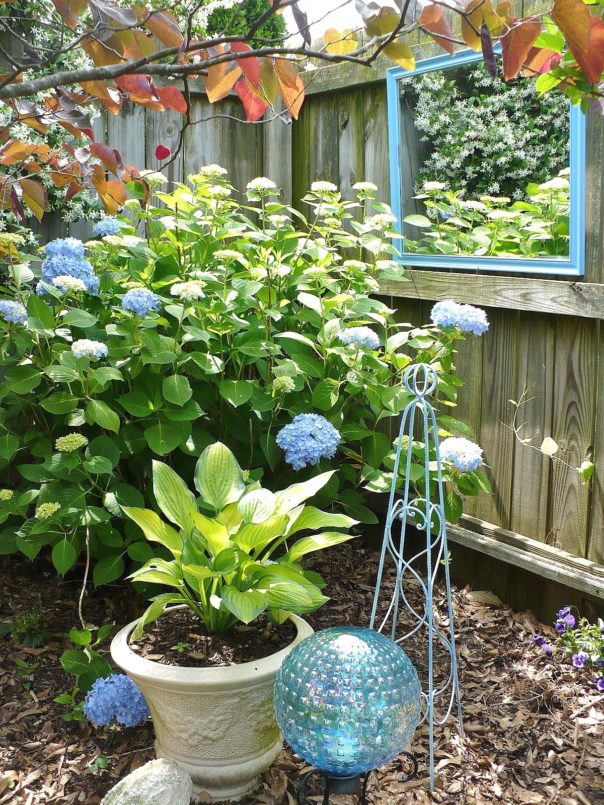 So it was sitting in the garden propped up against the fence for a few months.  I would see it every day and say to myself that I needed to move it. Then we were cleaning out the garage recently (trying once again to get it organized) and I came across pieces of faux celing tin that I had used in my kitchen backsplash. See my kitchen here.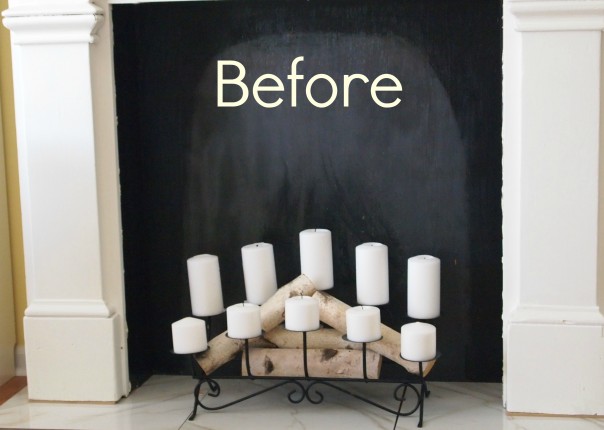 And suddenly a moment of inspiration struck! (Well not really suddenly but it sounds more exciting) I had the idea to combine the mirror with the ceiling tin and put the two on my fireplace!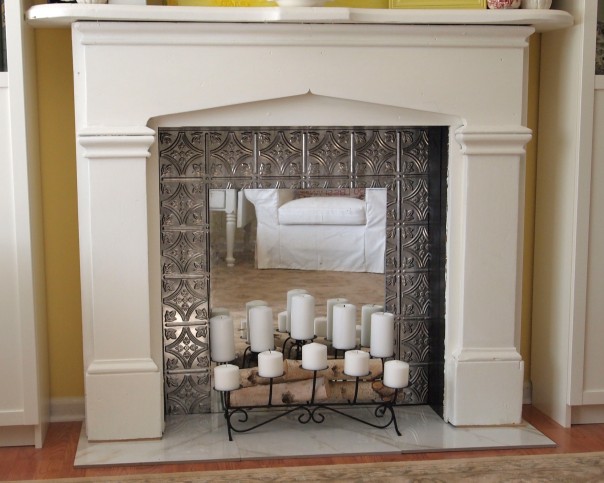 Here's my post on how we made this fake fireplace.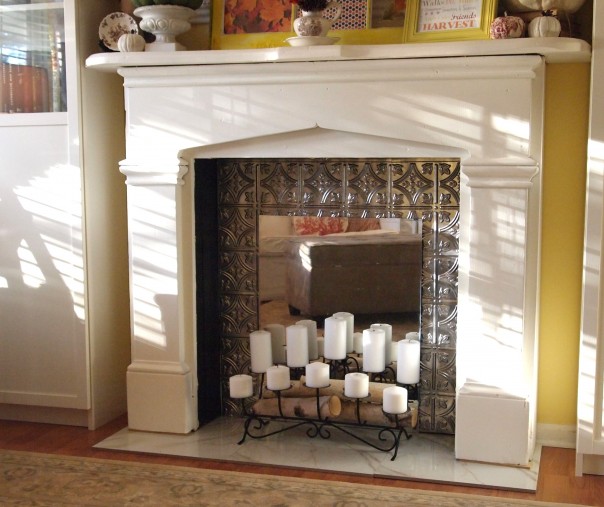 The ceiling tin can be cut with scissors and I attached it with hot glue. Both Home Depot and Lowe's carry it (in the kitchen department).  There's no tin behind the mirror and what you can't see unless you stick your nose up against it is where I had to piece it together. I only had one full tin and bits of partial tin. So it was hard making it line up!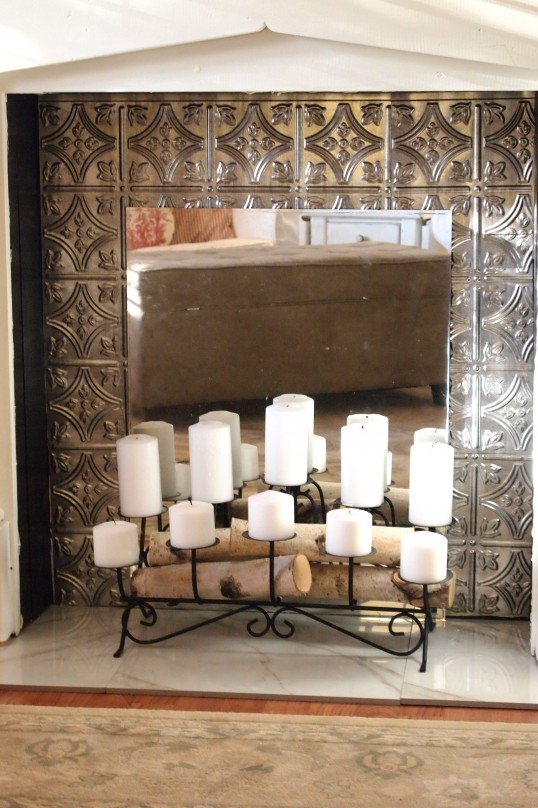 I need a mirror that's  just a teeny bit taller and wider to make it more proportional, but I love it as it is. The morning sun reflects so beautifully off the tin and mirror!
The best part is that it didn't cost me a dime!! I think this is really one of my better re-use projects and I love the way it turned out!