25 Beautiful Fall DIY Wreaths.
Are you all ready for fall? I know I'm looking forward to cooler weather! One of the easiest ways to welcome fall into our homes is to display a fall wreath at our front door or entryway. I've gathered some great DIY ideas for fall wreaths that will hopefully get your creative juices flowing. Here are 25 Festive DIY Fall Wreaths to make!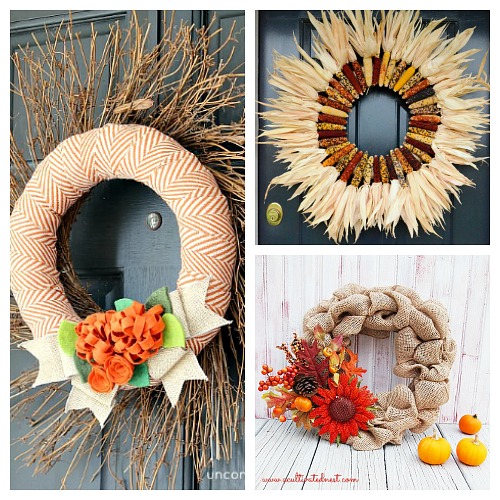 Disclosure: This post may contain affiliate links to Amazon and/or Etsy, which means that I may earn a small commission from some of the links in this post. Please see our Disclosure Page for more information.
One thing I love about this season besides the food, colors (well everything really) is fall decor! There are just so many fun opportunities for creativity. Plus, since fall is often about the natural elements you can find in your own backyard (leaves, pine cones, etc.) fall decor can be very inexpensive to make! So DIY fall decor is frugal, fun, and beautiful- that makes it pretty perfect!
25 Festive DIY Fall Wreaths!
At first you might think there are only a few ways to make a wreath seem fall-themed, like adding leaves or acorns. But as all the creative people below show, there is so much more that you can do! DIY fall wreaths can come in a variety of colors and levels of detail. Make yours full with fall elements, or be more minimalist in your approach. Use the traditional leaves, acorns, and pumpkins, or create a design without a single natural element.
And of course, DIY fall wreaths don't have to cost a lot to make. If you wanted to spend a lot of money, you'd just buy one of those $50-$100+ wreaths that I see all the time in craft supply stores. DIY fall wreaths can easily be frugal projects, and as an added benefit, making your own wreath is fun! So to help get you inspired, here are 25 DIY fall wreaths that you can make!
Here are some tips to help save you a little bit of money when you are trying to make these DIY fall wreaths.
Yard sales

–  When you're heading to these be sure to keep your eyes out for things like rustic style ribbons, leaves, and even old flower arrangements. You might be able to transform those items into a gorgeous DIY fall wreath!

Thrift stores

–  If you love heading to thrift stores, you aren't going to want to miss out on their wide arrangement of household items. You'll be amazed at the things that you can find for practically nothing.

Craft stores –  After the season is over be sure to go to your local craft store and see what kind of items you can find at highly discounted rates. It is wonderful how many fantastic things you can buy for just a few pennies or a couple dollars instead of spending tons of money during the holiday season.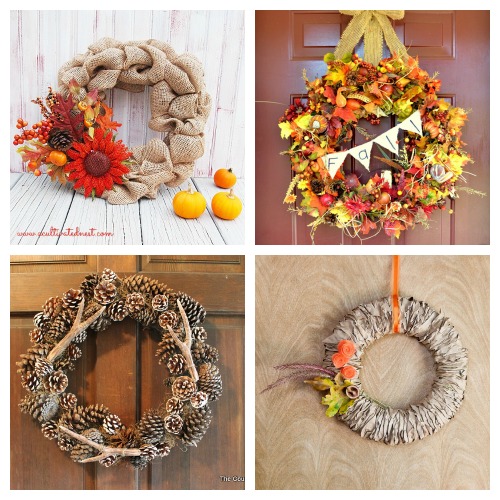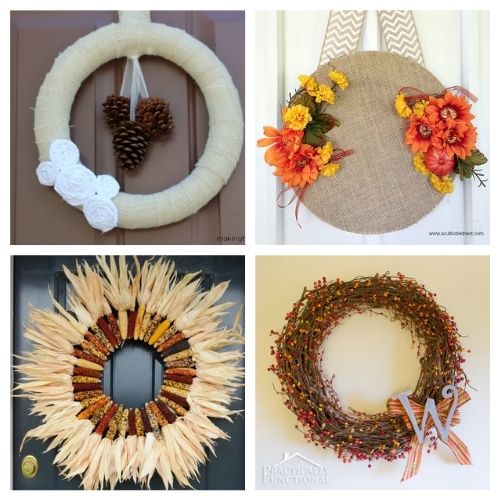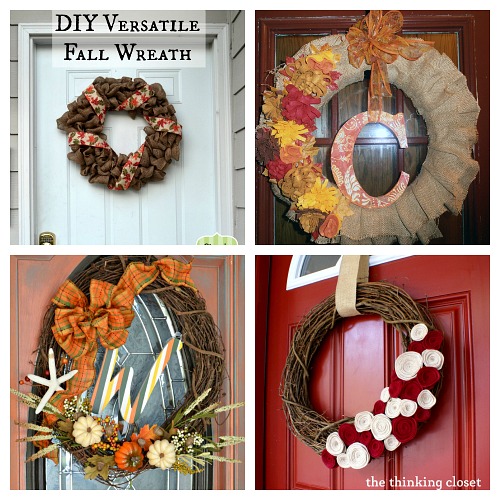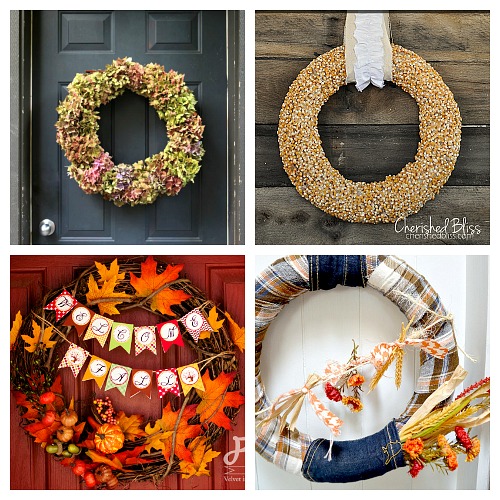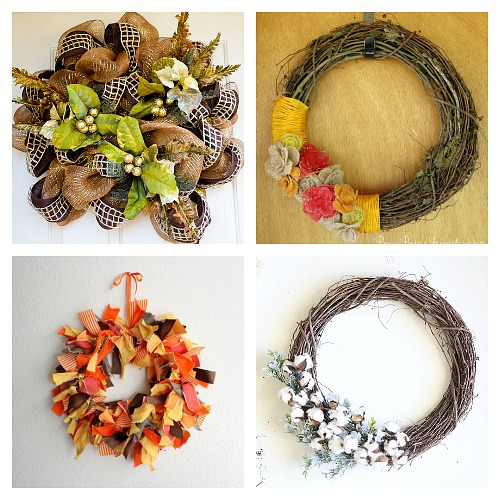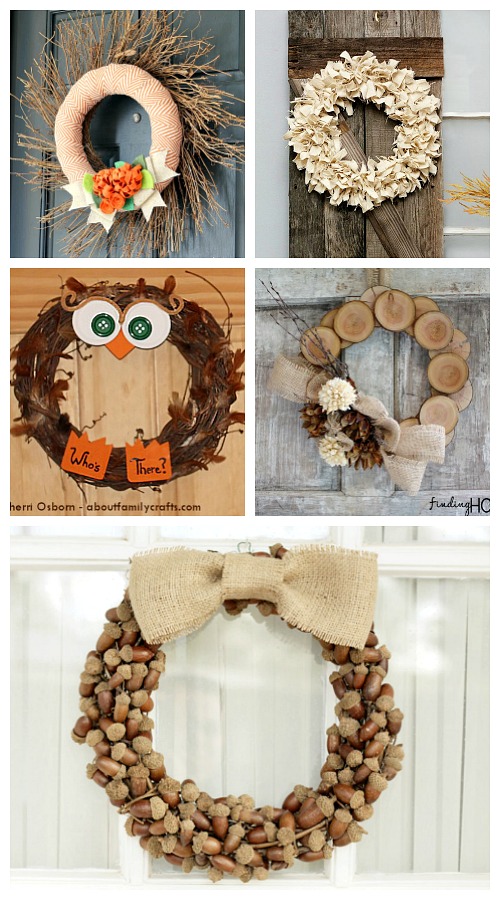 Aren't these some great fall DIY wreath ideas! If you can't pick just one, it's okay to make more than one wreath. Just put one on your front door and put the other on your mantel, over a mirror, on an interior door, on a wall, etc. Be creative, and have fun!
Have you ever made a DIY fall wreath before? What did it look like?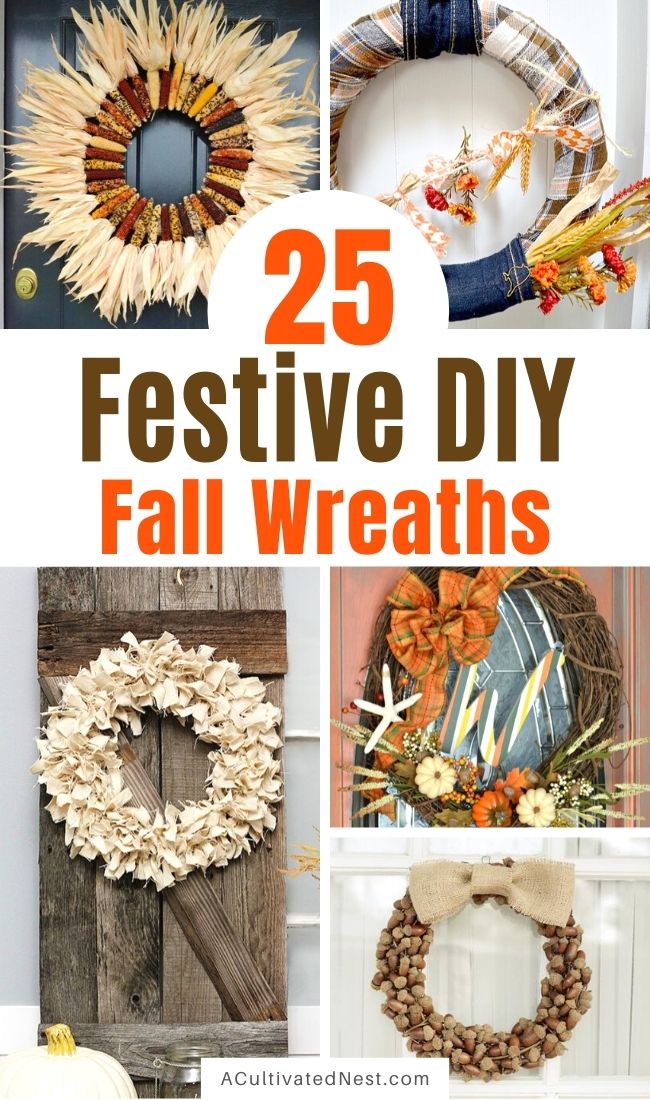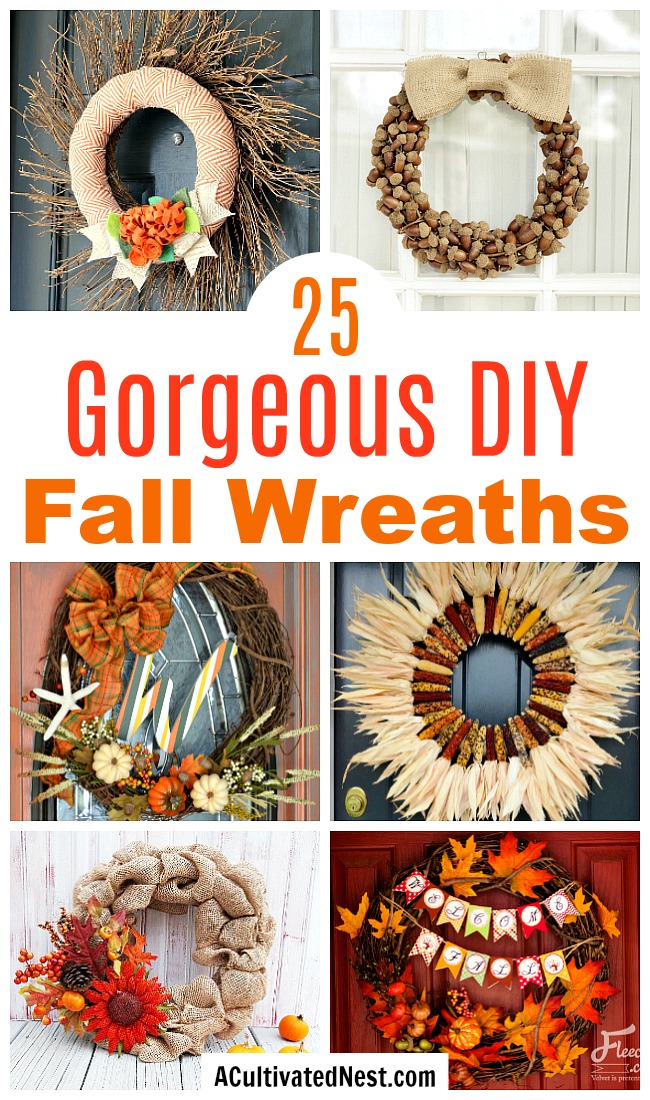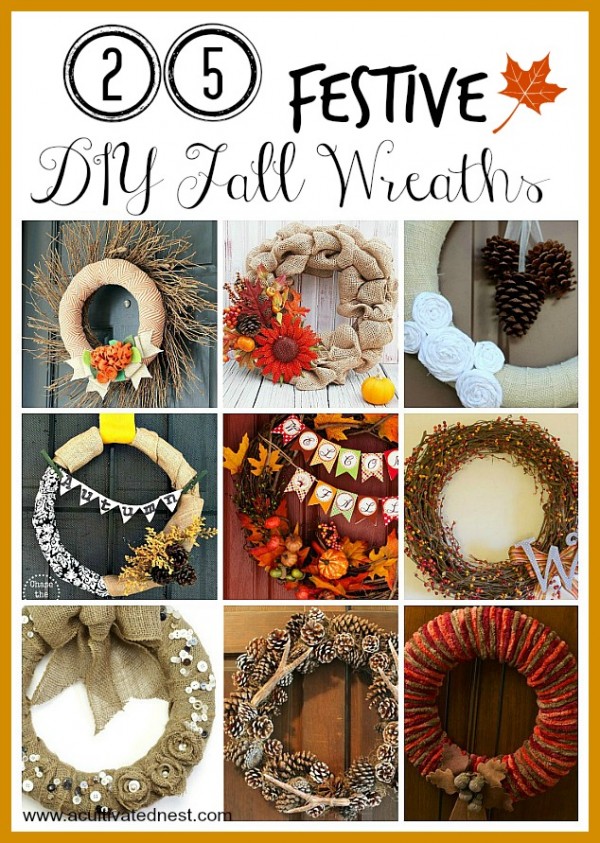 You might also be interested in: 20 Beautiful DIY Pumpkin Flower Vases