Creative Homemade Rug Projects.
Imagine being able to add some style and elegance to your space simply by adding a rug! It's incredible that something so simple can make such a huge impact on a room. When you make your own rug, it's easy to add your own style to it. Using your favorite colors or going with a theme that matches your space is easy to do. I am really excited to share these 20 Charming DIY Rugs with you.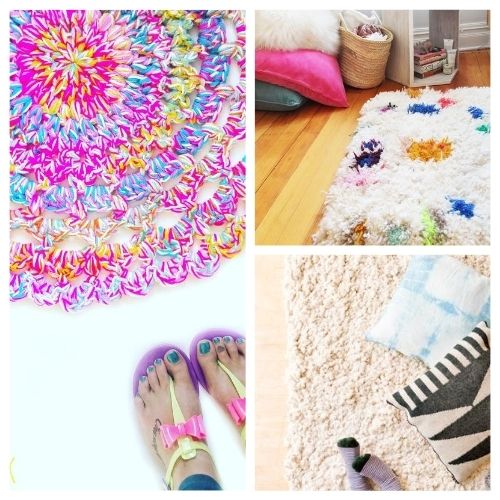 Disclosure: This post may contain affiliate links to Amazon and/or Etsy, which means that I may earn a small commission from some of the links in this post. Please see our Disclosure Page for more information.
Making crafts is a great way to do something fun with your time. Not only is it a fantastic stress reliever, it's a wonderful way to use your creativity and gain new skills. The best part is that you don't have to be a huge crafter to be able to accomplish these projects. Many of them are perfect for the beginning crafter, so you shouldn't have any problems!
20 Charming DIY Rugs
Are you ready to go wild and start making all sorts of DIY rugs? I am excited just thinking about getting busy on these projects. Here are a few tips and ideas to help you out along the way. Take a look to get inspired:
Have fun! Having fun is the most important part. It's not enjoyable to work on a project that is like pulling teeth. Relax and enjoy your time crafting and making your DIY rugs. If you mess up, that's okay! Everyone does at some point. The more stressed you are, the less fun the experience will be.
Get the kids involved. If you have children or grandchildren, they will be excited to help with this project. Their wonder and curiosity will take over, and they will be so impressed that you can take something and transform it into a rug.
Go wild and be playful with colors and designs. You don't have to follow the color and style recommendations perfectly. It's fine to add your own spin to your project. It is much more rewarding to finish a DIY that you will truly enjoy.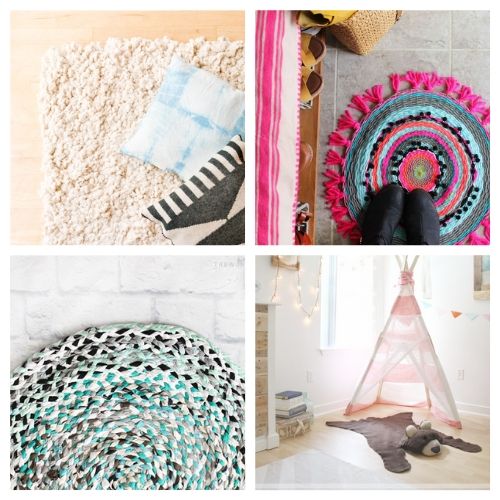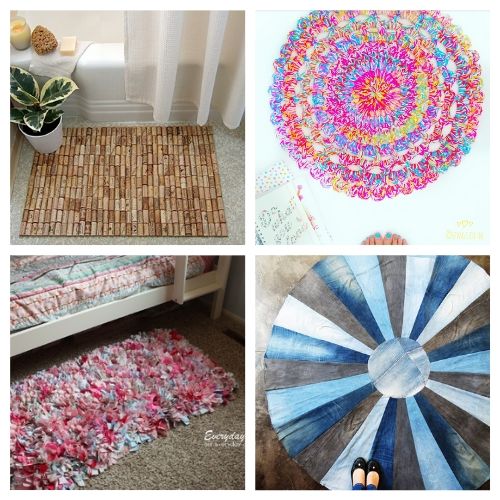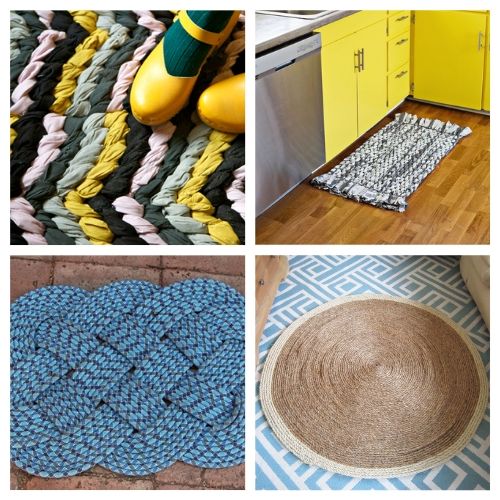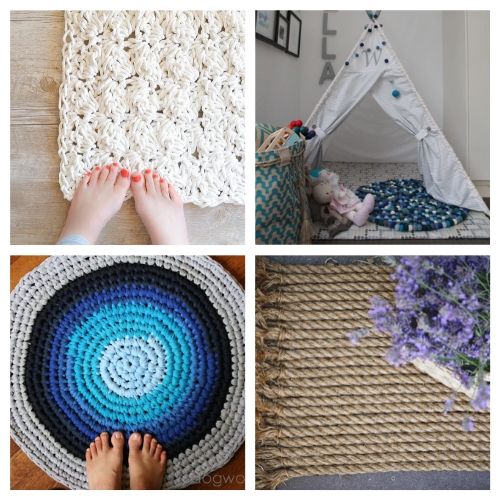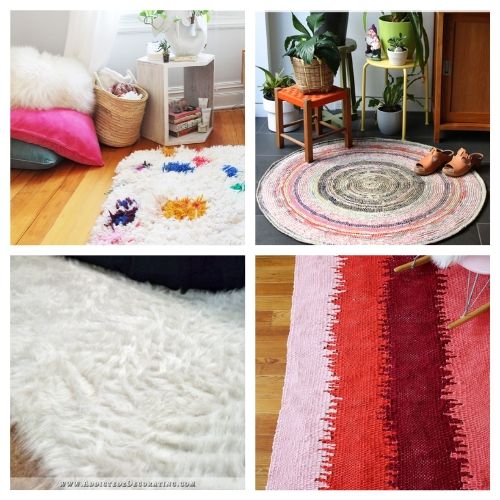 What style of DIY rug are you most intrigued by?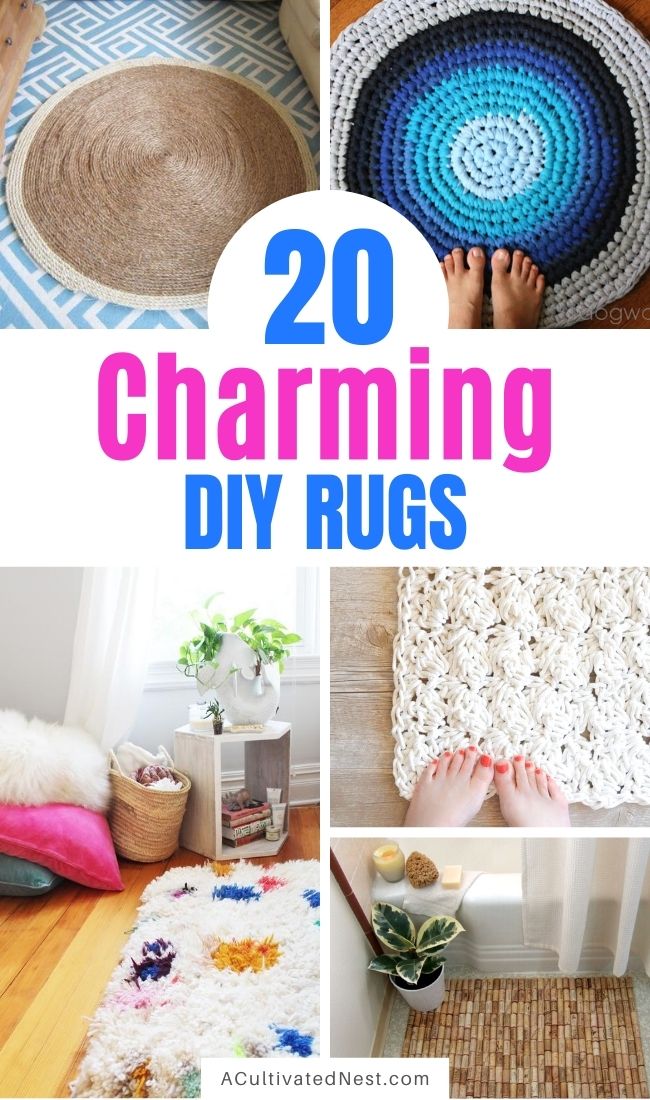 You might also be interested in: 14 Genius Ways to Upcycle T-Shirts