The Best DIY Bathroom Cleaning Products.
There are pretty much two kinds of people, those who love to clean and those who hate it! Well, the good news is that no matter which category you fall under, I have some FANTASTIC cleaning supplies for you to make. These DIY cleaners will make bathroom cleaning on a budget a breeze. It's time to get creative and make these 10 DIY Bathroom Cleaning Products!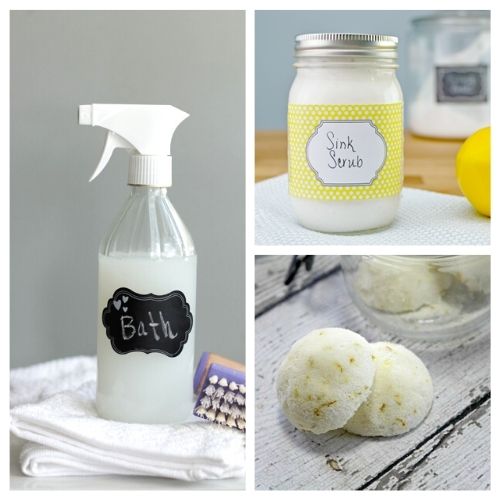 Disclosure: This post may contain affiliate links to Amazon and/or Etsy, which means that I may earn a small commission from some of the links in this post. Please see our Disclosure Page for more information.
There are many things I like about being able to make my own cleaning products. First of all, they are much less expensive than store-bought cleaners. Secondly, you know exactly what's going into them when you prepare them yourself. Plus, they are so simple to make that you can't go wrong.
10 DIY Bathroom Cleaning Products
Using DIY bathroom cleaners is actually pretty simple to do. You just need some basic supplies and you will be well on your way to a home that's clean and refreshing. Here are a few items that are good to have on hand when making cleaning supplies.
1. Toilet Fizzies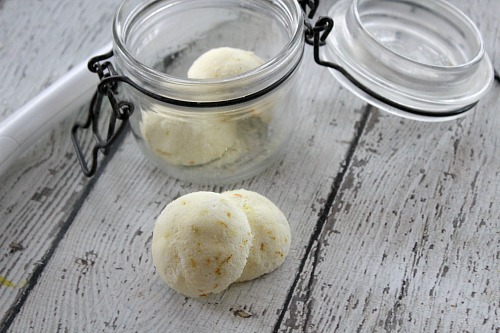 Create your own DIY toilet fizzies with a few basic supplies. They are great to refresh your toilet between cleanings. Plus, they are pretty fun to make too. We chose to make a citrus and lavender combination that I think you will love.
2. All-Purpose Bathroom Cleaner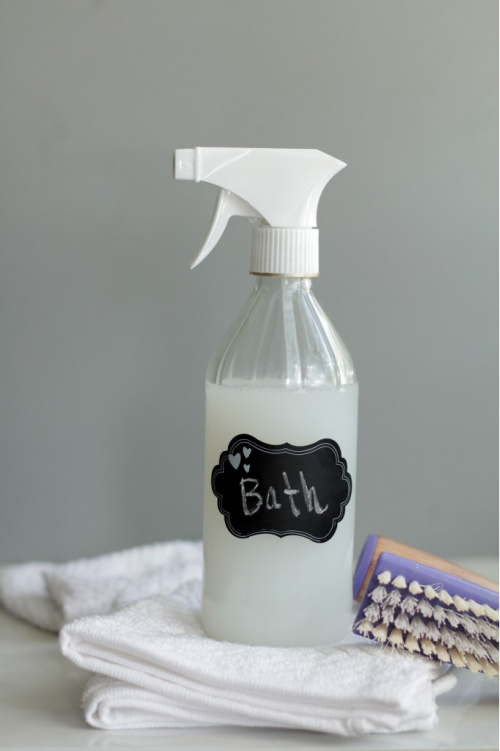 Live Simply made a lovely all-purpose bathroom cleaner that you can use on counters, the floor, and just about anywhere else you need to be cleaned.
3. Tub and Shower Cleaner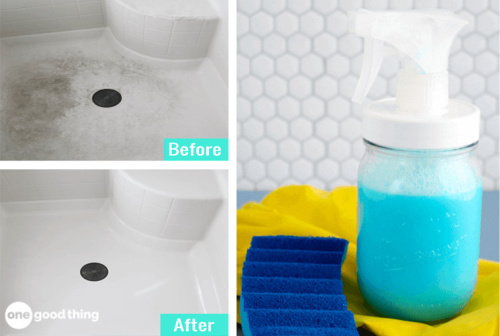 This homemade tub and shower cleaner will have your bathroom smelling fresh and looking fantastic. One Good Thing By Jillee did a great job creating an easy cleaning product.
4. Homemade Sink Cleaner Scrub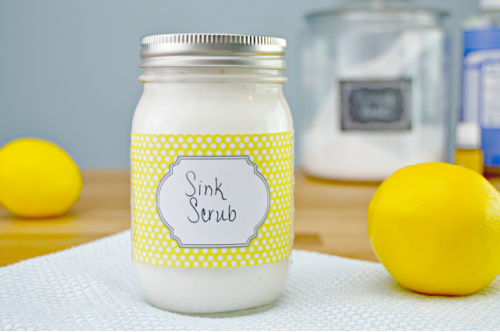 Sinks can end up with some yucky germs in them, so having a good quality homemade sink cleaner scrub is important. Mom Real shows you how to make your own very easily.
5. Soft Scrub Grout Cleaner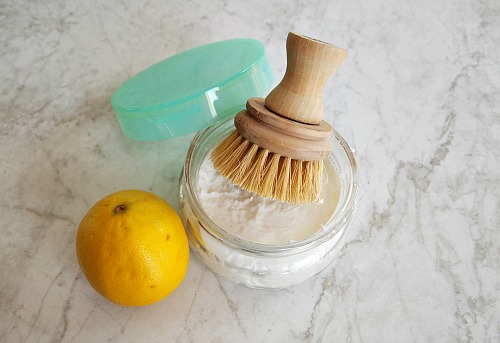 Another DIY bathroom cleaner we couldn't wait to tell you about is our homemade soft scrub grout cleaner. It will have your grout looking fabulous in no time.
6. Homemade Glass & Mirror Cleaner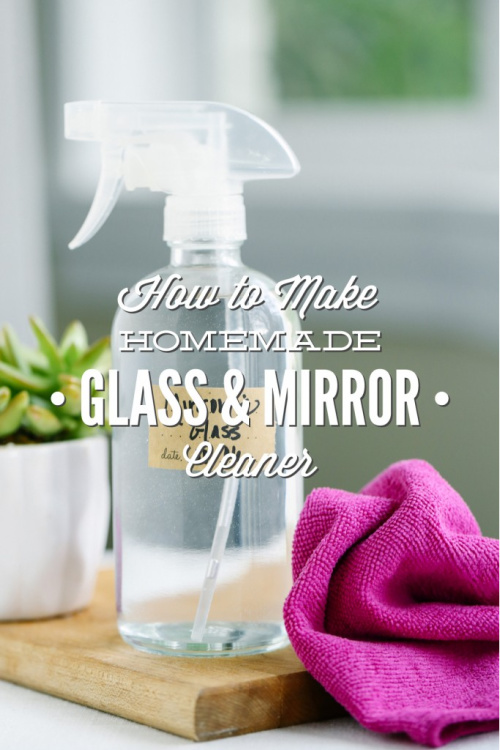 Let's face it, we all get dirty mirrors from time to time. Keep them shining bright by using this homemade glass and mirror cleaner from Live Simply.
7. Homemade Toilet Bowl Cleaner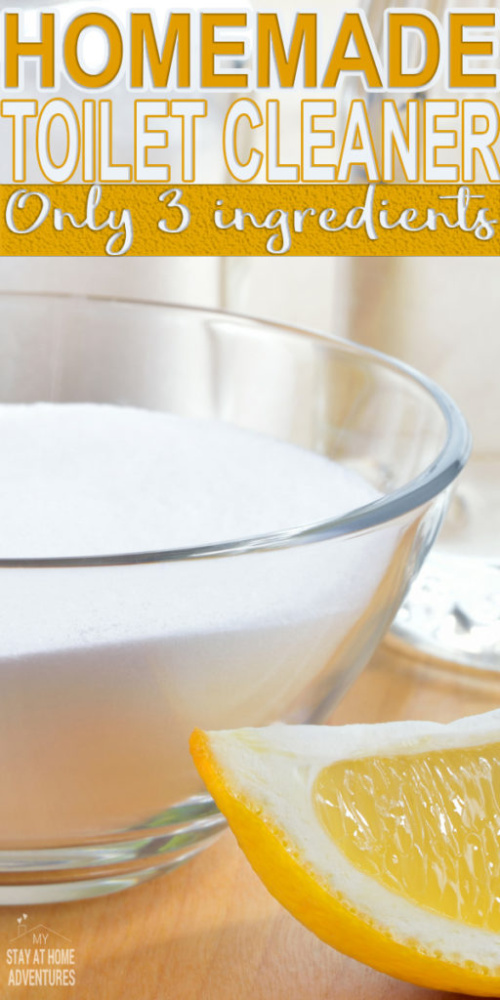 Cleaning your toilet is a chore most of us don't like, but it's way easier using My Stay At Home Adventures' homemade toilet cleaner.
8. DIY Drain Cleaner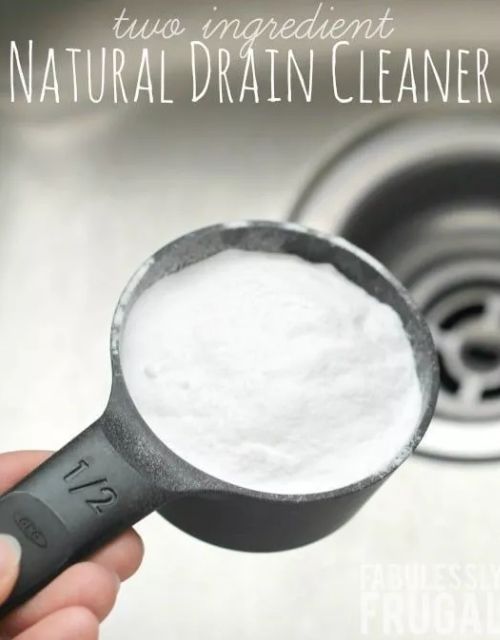 If your shower or tub gets a stinky drain, don't worry you aren't alone. This DIY drain cleaner from Fabulessly Frugal is going to have your drains smelling fresh.
9. Easy Homemade Mold & Mildew Cleaner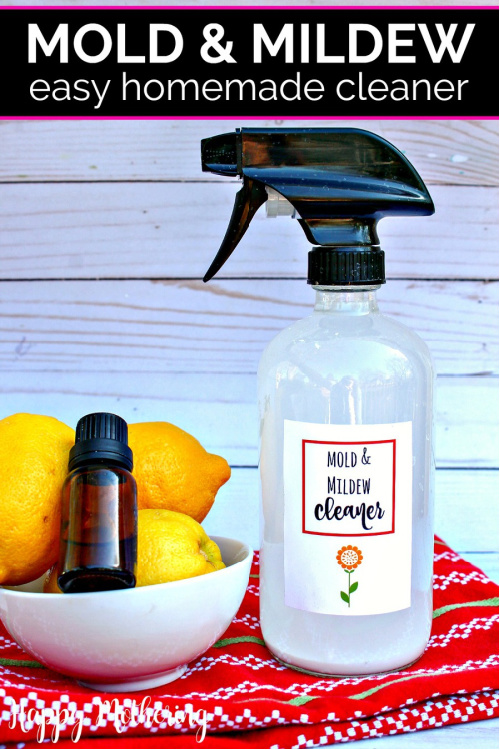 Happy Mothering came up with a great combination to use as a mold and mildew cleaner in your home. It's so refreshing and less harsh than many other chemicals.
10. Homemade Bathroom Floor Cleaner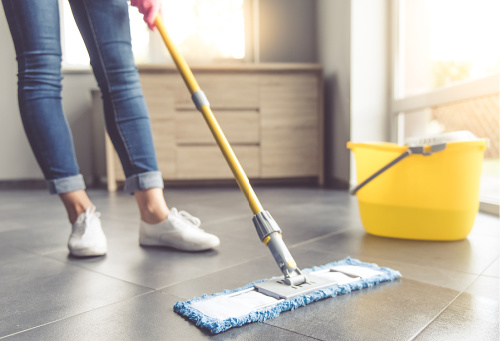 Bathroom floors can be pretty dirty, but with this homemade floor cleaner from Housewife How-To's it just got much easier!
Which part of the bathroom do you hate cleaning the most?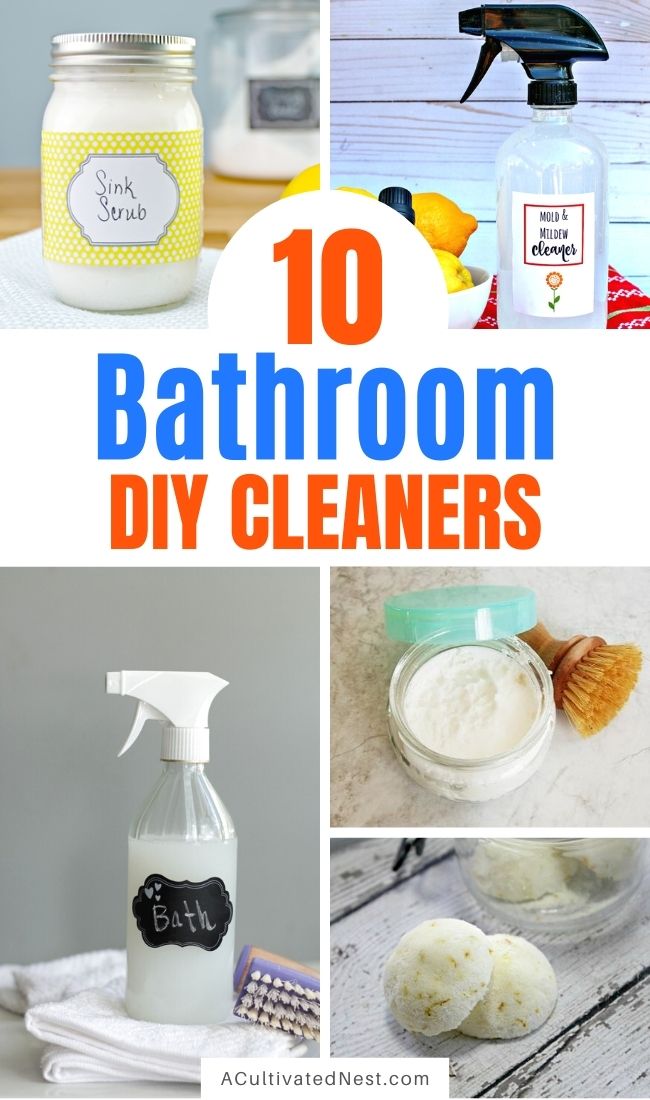 You might also be interested in: The 10 Best Bathroom Cleaning Hacks for Busy People