Incredible Repurposed Decor DIY Ideas.
If you want to be frugal, don't default to throwing away items that look like they aren't useful anymore. While you don't want to clutter your home up with garbage, you can transform even old cereal boxes into something new and gorgeous with a little bit of work. There is something I can't get enough of when it comes to upcycling items. If you love to breathe new life into things that would normally be thrown out, then you are in luck! You'll be inspired by these 20 Creative Upcycled DIY Decor Ideas for your next project!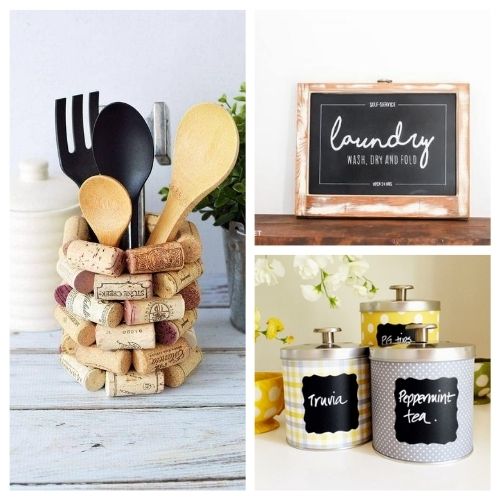 Disclosure: This post may contain affiliate links to Amazon and/or Etsy, which means that I may earn a small commission from some of the links in this post. Please see our Disclosure Page for more information.
You already know how much I love to craft and make things. But it's different when you take some old spoons and turn them into something beautiful. Or that old window you have had sitting around finally gets upcycled to be an essential piece in your space. Amazingly, you can turn just about anything into something terrific. You just need some imagination and a few supplies.
20 Creative Upcycled DIY Decor Ideas
Think twice before throwing things away. You might be able to turn it into something else and save yourself some money too. Who doesn't like saving money and being creative? It's the best of both worlds in my opinion. Consider saving these items or looking for them at yard sales, thrift stores, and consignment shops:
Wine Corks – You can make so many incredible crafts with wine corks. Give those finished projects away as gifts or keep them for yourself. Either way, you will find some ideas in this list of what to do with them. If you don't use corked items enough to collect a lot of corks, you can always buy them in bulk on Amazon.
Doors and Windows – Whether you need a new chalkboard or want to add some rustic charm to your space, windows and doors might be the answer. You'll find a couple of ideas for inspiration on just how to use them in this post.
T-Shirts – We all end up with many T-shirts that we grow out of, that have tears, or that we just don't like anymore. I could go on and on about all the amazing things you can create with them. Take a look at some ideas below, and then for more ideas check out our post on genius ways to upcycle T-shirts.
Vintage Suitcase Chair from See Kate Sew
Transform A Box Into A Lovely Basket from Elizabeth Joan Designs
Upcycle Old Window Into Chalkboard Sign from Two Feet First
Repurposed Wooden Cable Spool from DIY Inspired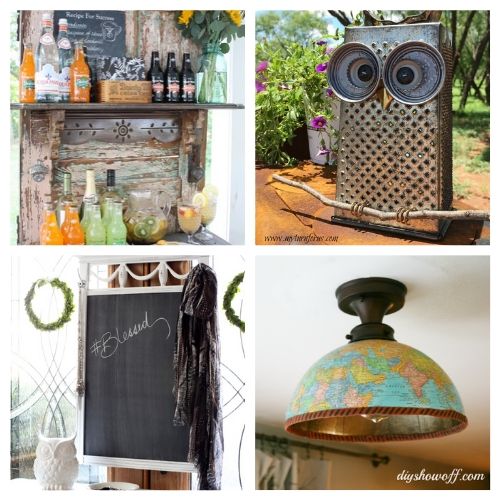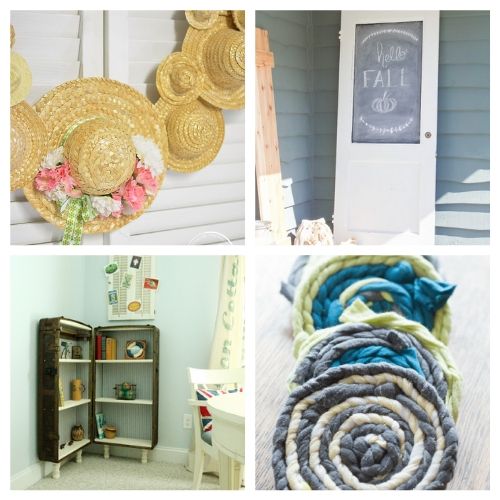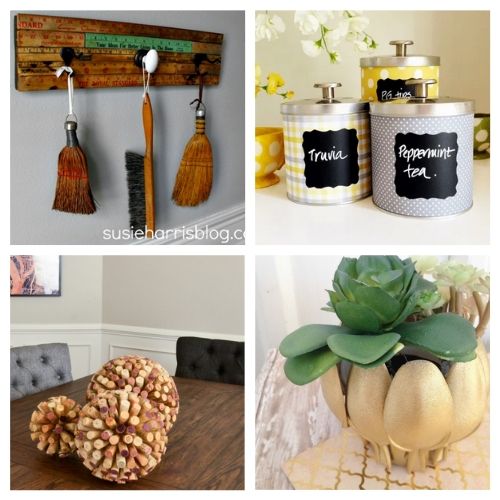 What's your favorite upcycle project idea?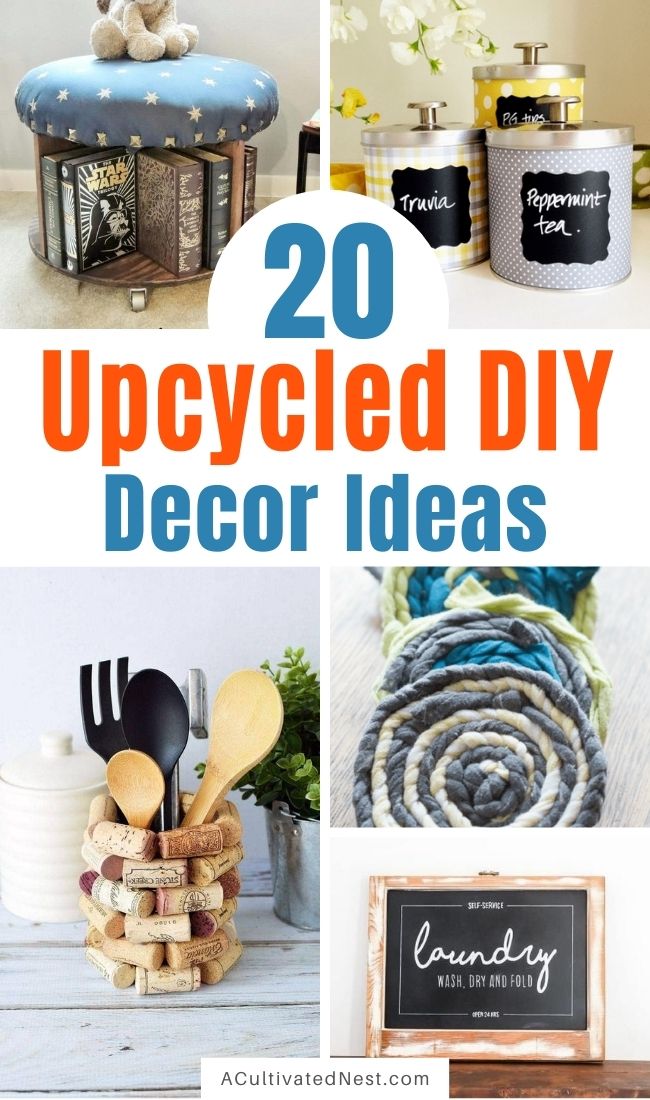 You might also be interested in: 14 Inspiring Thrift Store Makeover Ideas