Genius IKEA DIY Organization Hacks.
The start of a new year is the perfect time to organize! We always take a trip to IKEA in January to help with our New Year organization. But you don't have to use IKEA's products as-is. For inspiration, take a look at these 20 Clever IKEA Storage Hacks!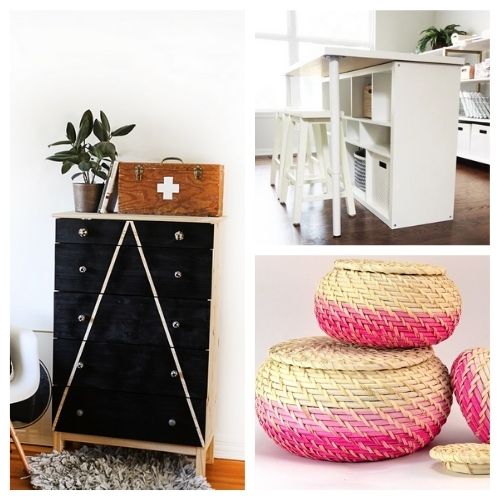 Disclosure: This post may contain affiliate links to Amazon and/or Etsy, which means that I may earn a small commission from some of the links in this post. Please see our Disclosure Page for more information.
In most cases, IKEA products are perfectly fine the way they were designed. But sometimes I wish there were other colors or styles available. That's where IKEA storage hacks like these come in!
20 Clever IKEA Storage Hacks
You may remember that I did a simple style change hack with my IKEA Hemnes shoe cabinet a while back.  Some of the IKEA storage hacks in this roundup are simple like that one. Others are more complex DIYs. But all of them end up with you having beautiful, functional storage products for your home! Check them out, and remember, you're not limited by what you see here. Virtually any IKEA storage, or storage from any store, can be "hacked" to turn it into something prettier or more useful!
Don't have an IKEA near you? IKEA actually sells some of their products on Amazon! Most of the items are smaller, but they do have some of their furniture available. And some of their products are available via Prime! Depending on what you're looking for, you may find buying it from Amazon gives a better deal than getting it from IKEA's website and paying the shipping fees. Also consider these ideas:
Organizing Closets – You will be amazed by all the ideas out there for organizing your closet with IKEA items. And just because an IKEA item isn't necessarily designed for closet organization doesn't mean it can't be useful! Be creative and see what works for you in your space!
Office Space – Another room that tends to fill up with all sorts of papers and other items can really benefit from some of these IKEA hacks.
Playrooms – If you have a playroom, you already know how overwhelming they can get with toys everywhere. These ideas will get your playroom organized, and doing a bit of DIY painting will make your IKEA storage more child-friendly in appearance! Just remember to secure all tall IKEA furniture to walls- IKEA storage units tend to be pretty lightweight by default so they tip over easily.
Family Rooms – Using these IKEA hacks will have your home looking gorgeous, and it will be organized too.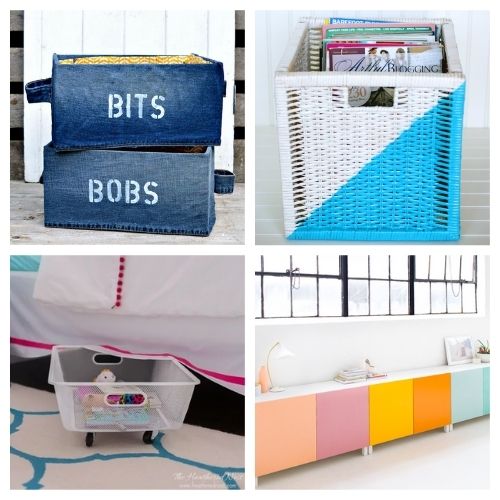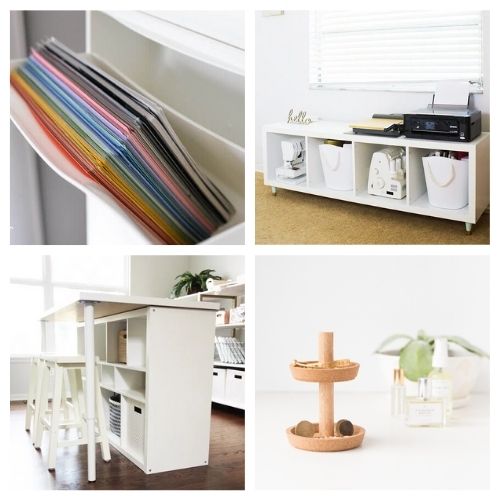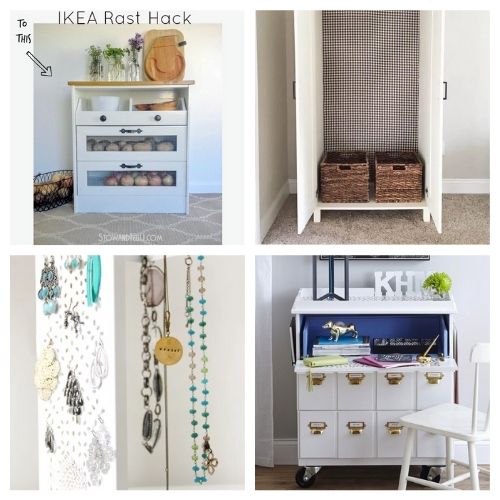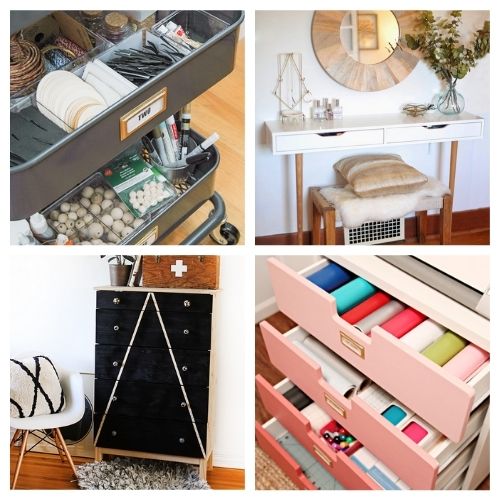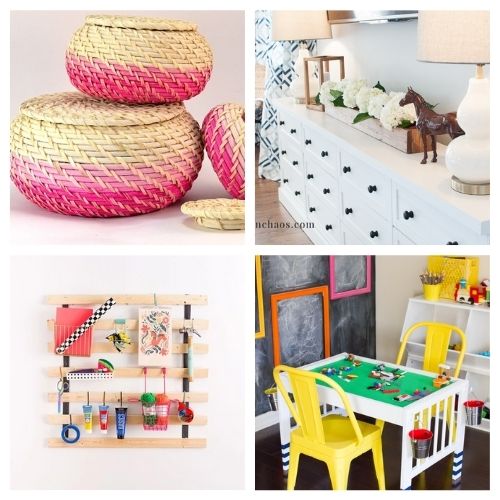 Have you ever done a DIY project to made an IKEA product into something new?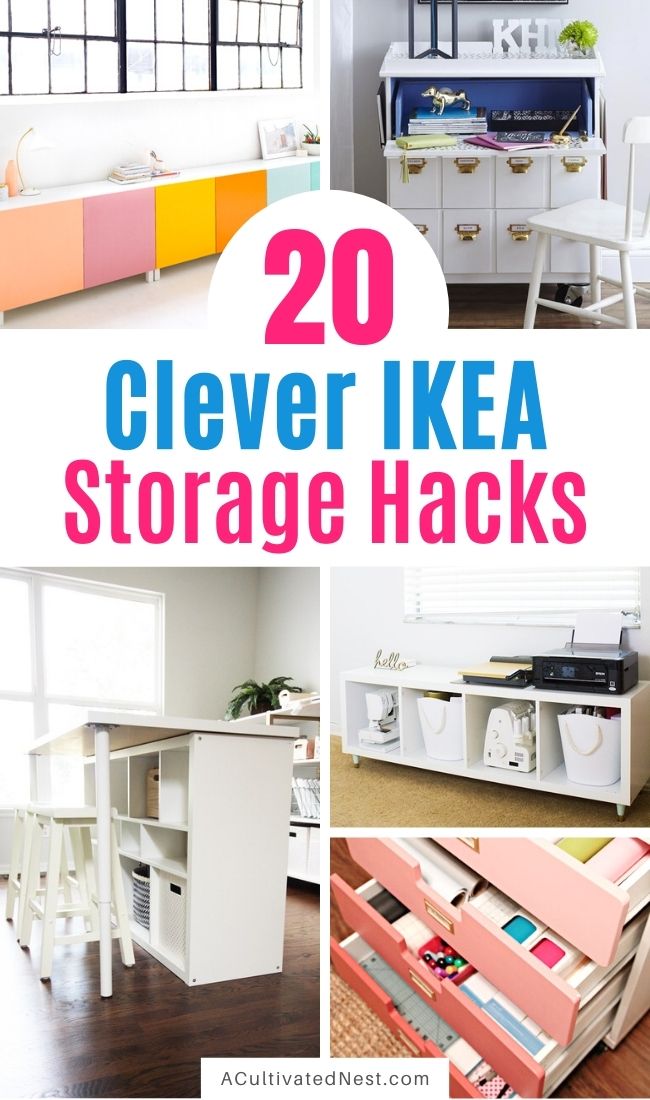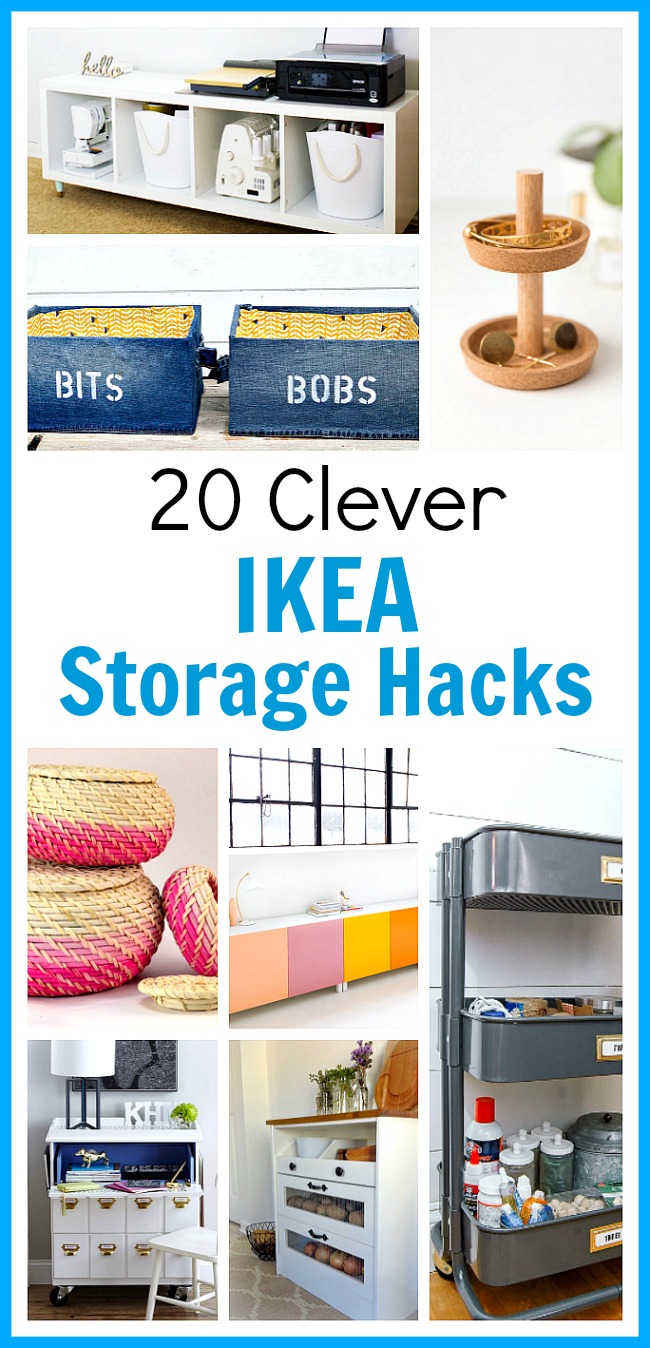 You might also be interested in: 10 Ways To Organize Your Entire Home From The Dollar Store