Cord Management for an Organized Home
Behind the TV stand is a scary place. It's all cords and wires, and it's a trap for dirt, dust, pet hair, and lost toys. Take a peek behind your desk or nightstand, and you'll find another cord jungle. Our homes are overrun with electronics, and everything needs its own special cord. Why are there so many cords? Even though Back to the Future and the Jetsons led us to believe everything would be cordless and run on space power here, we are with more cords than ever before. It's time to wrangle those wires! I think you're going to love these 10 Clever Ways to Organize Cords and Wires.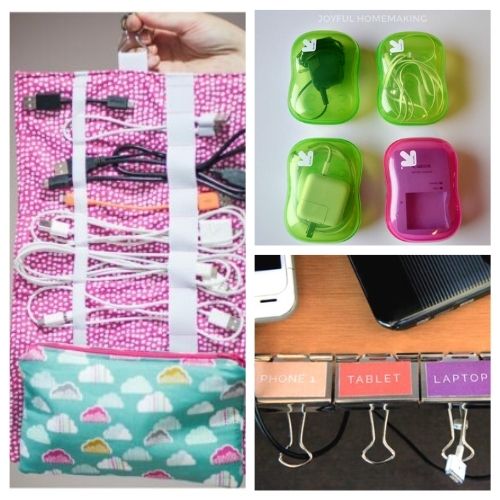 Disclosure: This post may contain affiliate links to Amazon and/or Etsy, which means that I may earn a small commission from some of the links in this post. Please see our Disclosure Page for more information.
If you've got cords running wild, you need these cord management ideas. Never misplace a cord again and keep everything neat and tidy.
10 Clever Ways to Organize Cords and Wires
Everyone can use a few cord organization ideas. Keeping them labeled and contained is key to cord management. Here are a few tools to help you get started.
1. Soap Box Organizer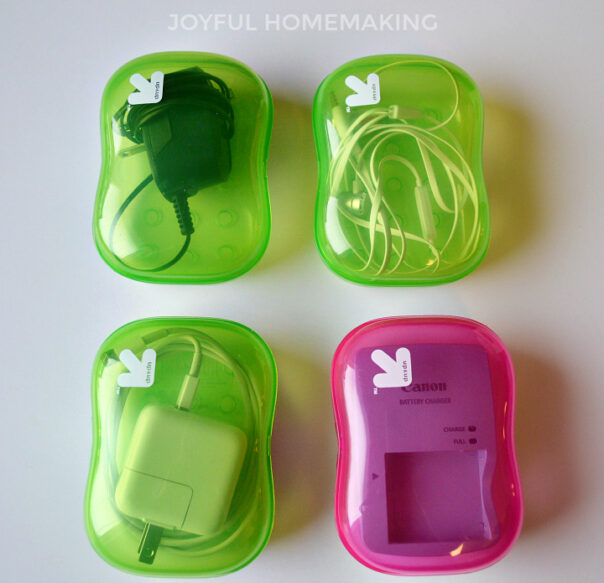 Have cords you don't need to use daily? Joyful Homemaking will show you how to use travel soapboxes to organize all of your cords.
2. Toilet Paper Tube Organizer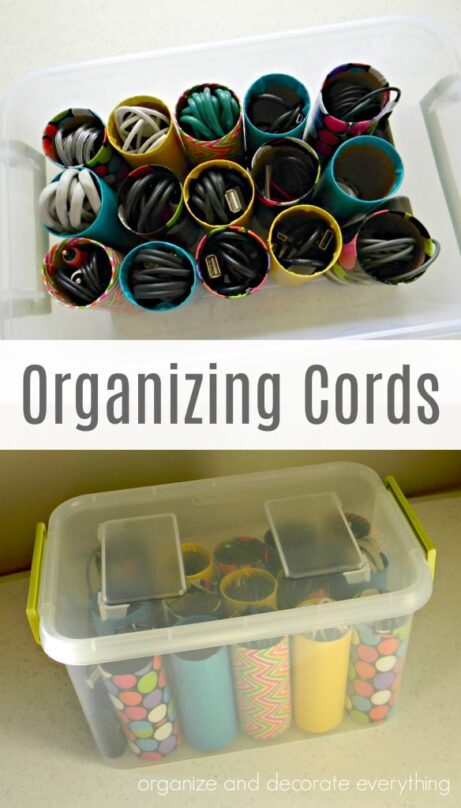 Use items from around your house to create a handy toilet paper tube cord organizer like this example from Organize Your Stuff Now.
3. Shoebox Organizer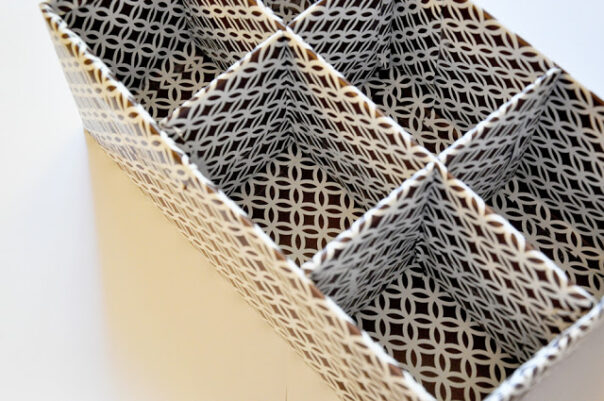 Create a functional shoebox organizer for your cords with these simple instructions from Darkroom & Dearly.
4. Washi Tape Labels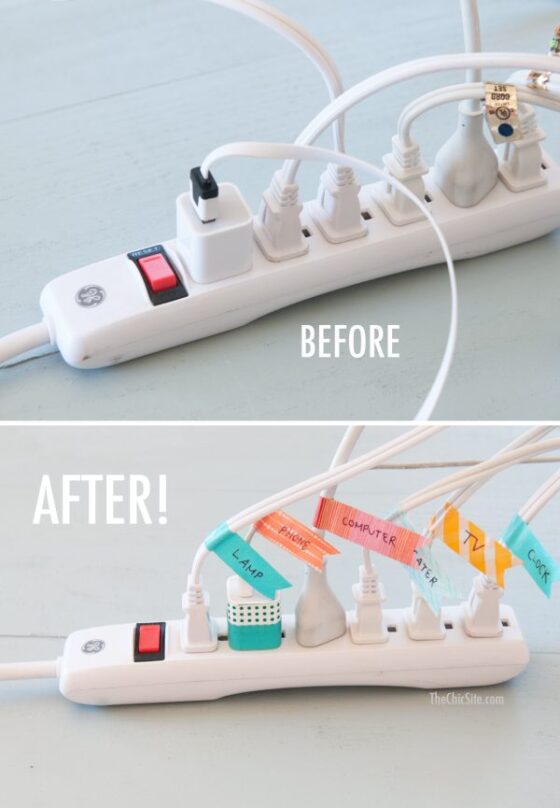 There is nothing worse than unplugging the clock when you mean to unplug the lamp! Solve the problem with this washi tape label idea from Rachel Hollis.
5. Cable Cosy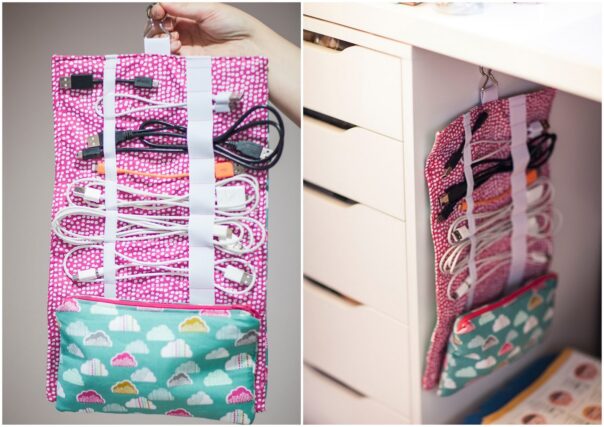 Do you travel with a lot of cords? This simple cable cosy from Live it. Love it. Make it. is easy to make with the free PDF pattern.
6. DIY Cord Organizer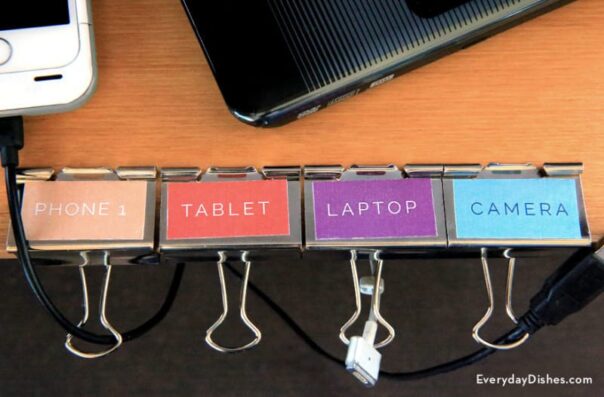 If you're tired of blindly digging behind furniture, hoping to come up with the cord you need, you will love 's Everyday Dishes DIY cord organizer.
7. Hidden Book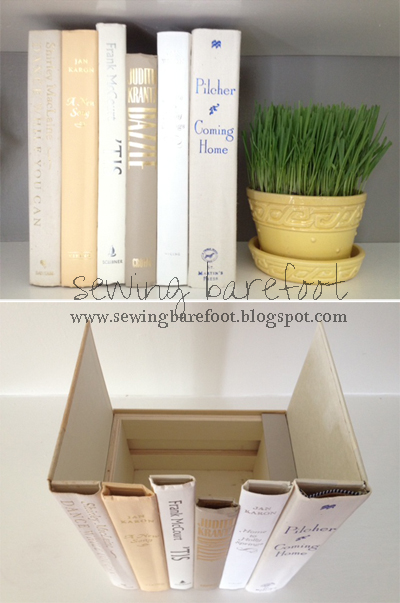 If you have Internet in your home, you have a modem and a router, and all the cords that come with them. Sewing Barefoot clears the clutter with this hidden book storage solution.
8. Phone Charging Cord Holder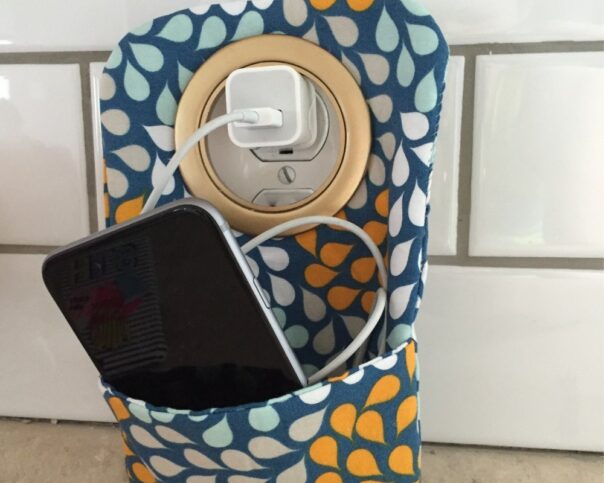 This phone charging cord holder from Heather's Handmade Life is a fantastic way to keep your phone cords contained and right where you need them.
9. Hidden Cords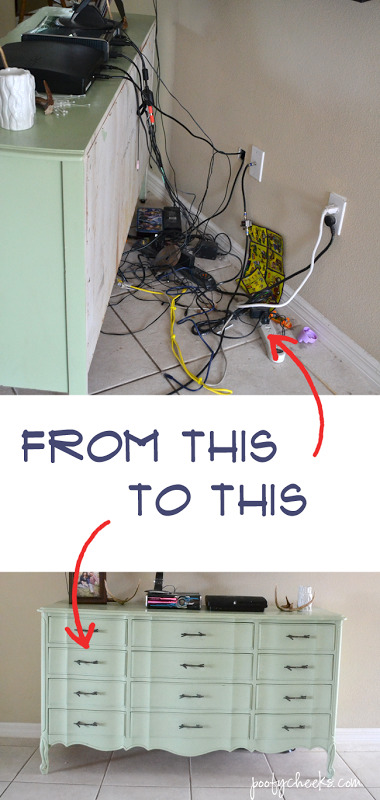 Ugh! That unsightly mess under your TV stand is easy to hide using a few items from the hardware store and these hidden cord instructions from Poofy Cheeks.
10. Under Desk Cord Management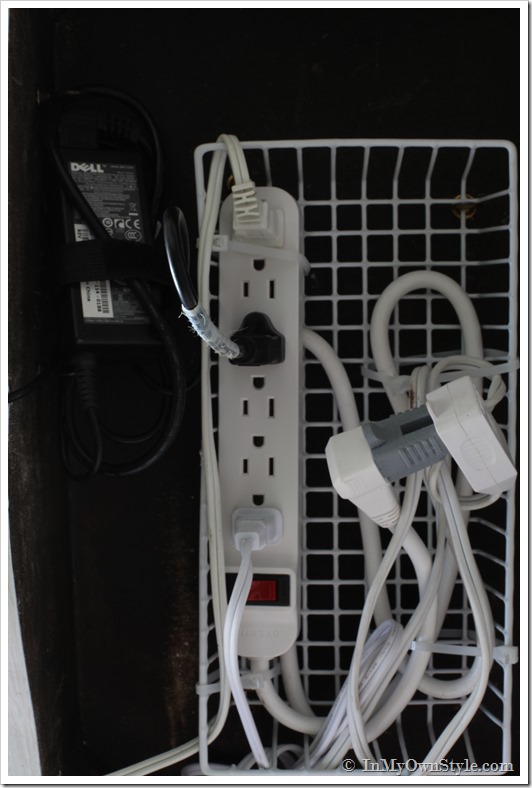 In My Style has a great tutorial for achieving under desk cord management!
Do you have any clever ways that you organize your cords and wires? Share them in the comments below!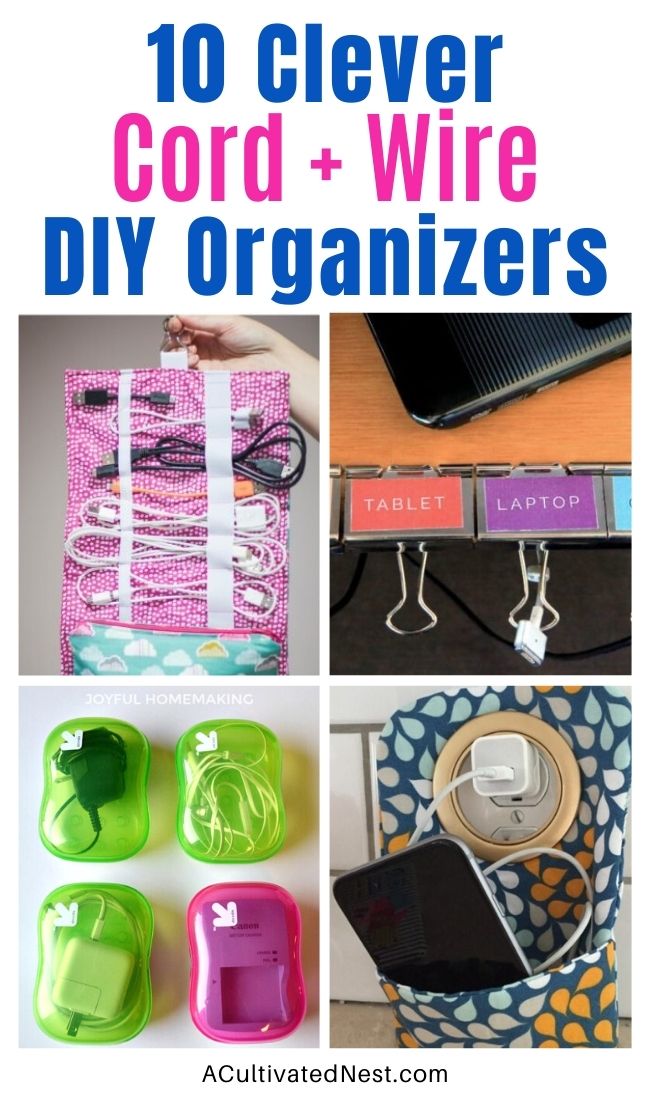 You might also be interested in: Easy Junk Drawer Organization Ideas