Beautiful Drop Cloth DIY Projects.
Drop cloths (AKA painter's tarps) are one of those inexpensive materials that are extremely versatile. They can be used when painting to protect your floor and furniture, or they can be cut and sewn into a number of cute projects! Drop cloths are really the perfect blank canvas for budget decorating projects! I've gathered 12 Easy DIY Drop Cloth Projects to help inspire you to use this versatile cloth in your home!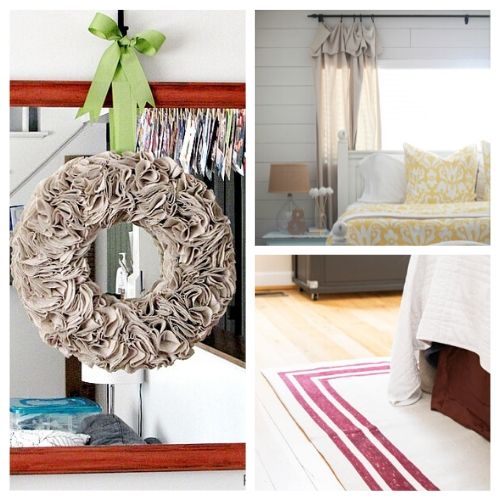 Disclosure: This post may contain affiliate links to Amazon and/or Etsy, which means that I may earn a small commission from some of the links in this post. Please see our Disclosure Page for more information.
FYI, I used drop cloths to make my first (and last) slipcover which you can see here. So glad I did it with such inexpensive material since I made lots of mistakes!
12 Easy Drop Cloth Projects
It's amazing how many projects you can make with drop cloths. They are so much more than fabric pieces to catch all your drops of paint. Keep your eyes out for good deals on drop cloth and stock up on them. They can be found at any of these types of locations:
Hardware Stores – Check your local hardware store, they often have in-store sales!
Paint Supply Stores – Most paint supply stores have everything you need to paint the interior or exterior of your home, including drop cloths.
Yard Sales – Believe it or not, you may even be able to get some good deals at a yard sale. Don't be afraid to buy them used and turn them into something amazing.
1. Coasters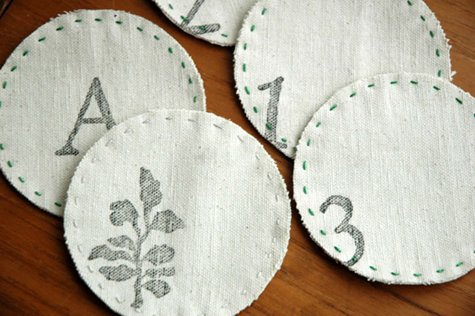 These DIY coasters from Design Sponge are both simple drop cloth crafts and great beginner sewing projects! You could have a lot of fun with choosing what designs to stamp/draw on them!
2. Rug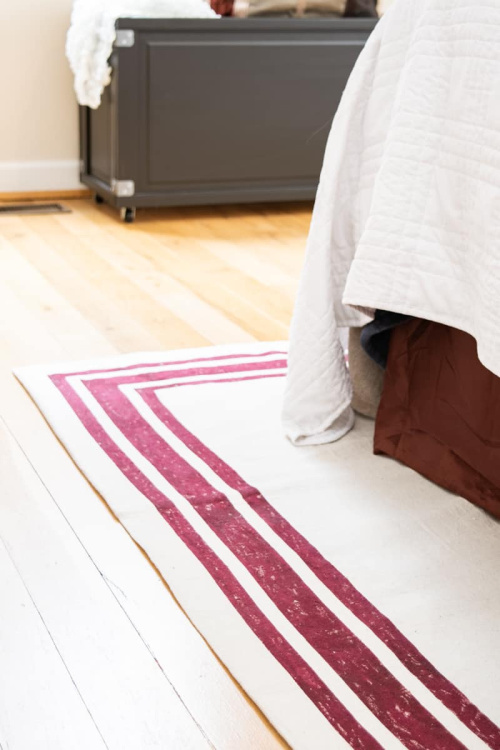 Learn how to make a chic and affordable rug with this easy drop cloth rug tutorial from The Handyman's Daughter. You can apply the techniques in this tutorial to any size or shape rug. The ability to paint and stencil drop cloth allows you to customize your rug!
3. House Flag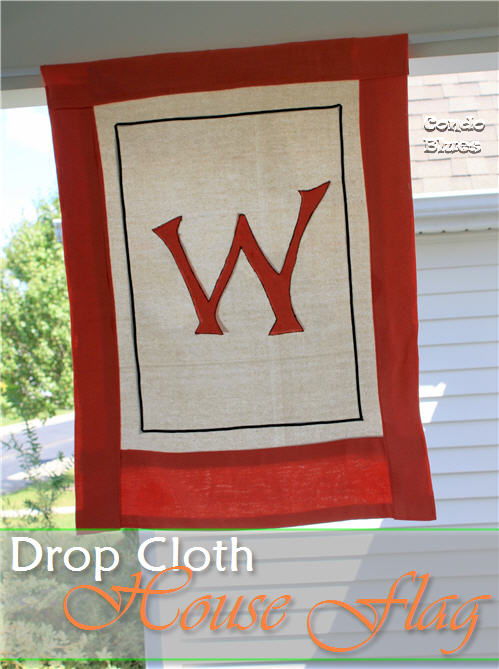 This simple project from Condo Blues allows you to make a lovely drop cloth flag for the front of your home! Customize it with your family's initials and use your favorite color for the edging and letter. This is a great beginner sewing project, too!
4. Chair Seat Cover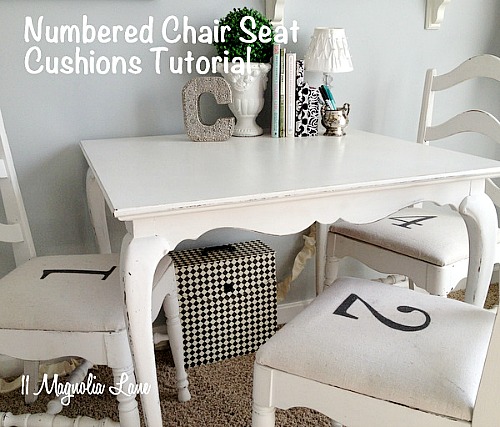 Make your chairs really cute with this numbered seat cushion tutorial from 11 Magnolia Lane! This project doesn't even require any sewing!
5. Lamp Shade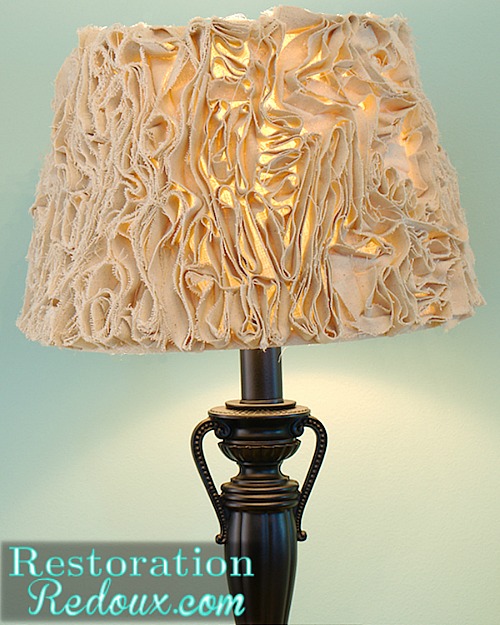 Restoration Redoux shows how to make this adorable lampshade with just drop cloth fabric and a hot glue gun. This seems like a fun and easy project to do while watching your favorite movie!
6. Table Runner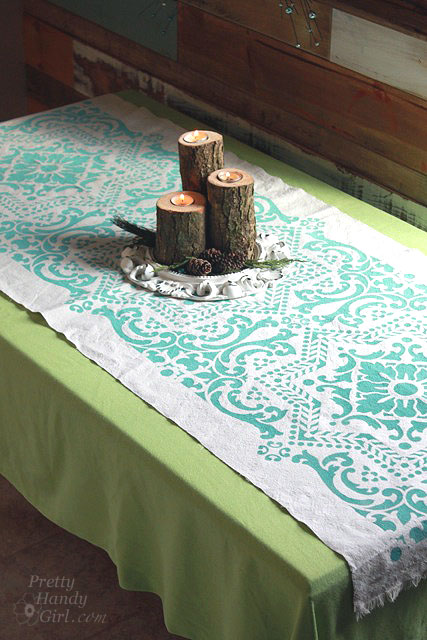 Easily add a complex, colorful design to a drop cloth table runner with this tutorial from Pretty Handy Girl. The end result looks beautiful, and by changing up the stencil and colors, the possibilities are endless!
7. Placemat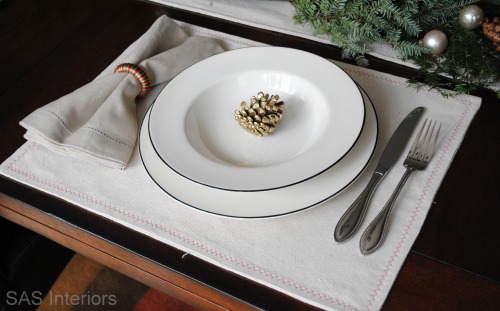 I love a simple tutorial with an adorable result, and that's what you'll get with this drop cloth placemat tutorial from Jenna Burger!
8. Utensil Holders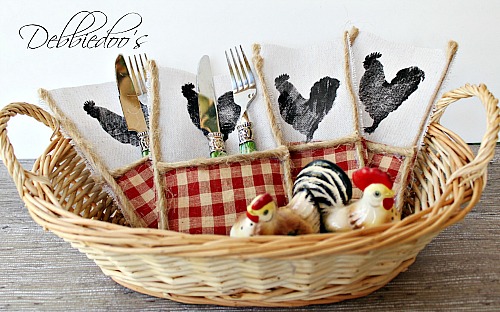 These no-sew stenciled utensil holders are just adorable! Debbie Doo's tutorial shows you how to use just a few materials and some hot glue to make your own adorable drop cloth utensil holders!
9. Wreath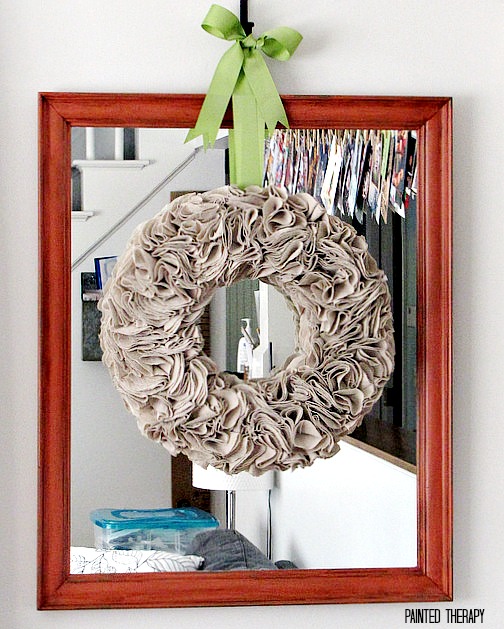 This wreath looks complex, but it's actually very simple and easy to make! Follow Painted Therapy's tutorial to cut up your own drop cloth into a ruffled drop cloth wreath!
10. Pillows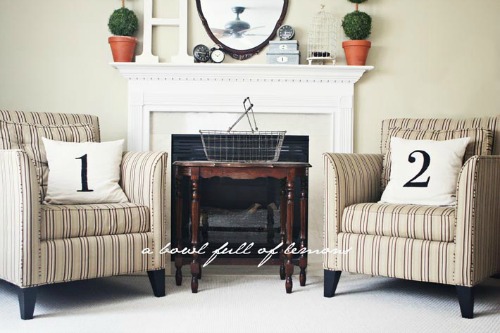 This super simple tutorial from A Bowl Full of Lemons allows you to make your own Pottery Barn style pillows in only 1 hour! They're quick and easy to make, and you can stamp them with whatever number or word that you wish!
11. DIY Waterproof Picnic Blanket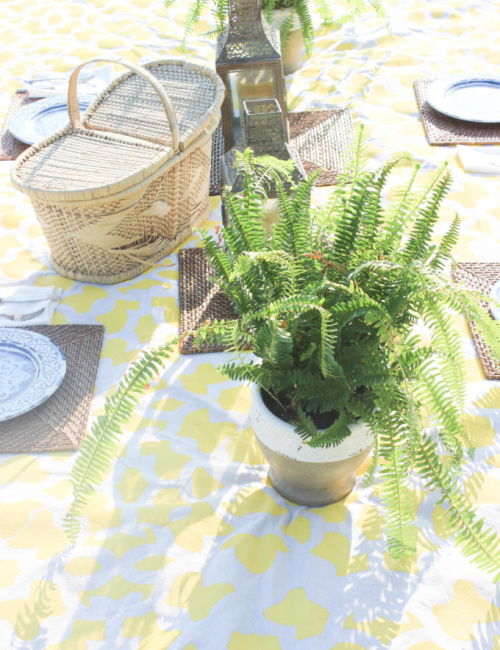 This adorable DIY waterproof picnic blanket adds lots of fun to your day. It's bright and cheery and easy to make if you follow the tutorial by Simple Nature Decor.
12. Curtains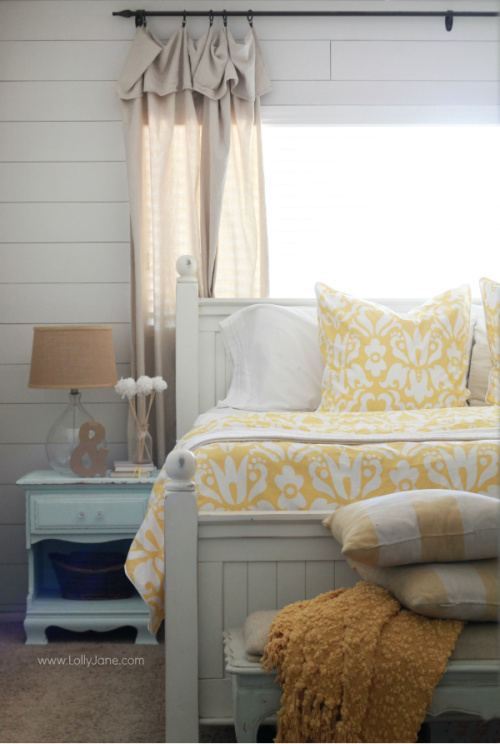 Aren't these homemade curtains gorgeous? Lolly Jane shows how she updated her bedroom with a coastal theme using drop cloth curtains.
Which of these DIY drop cloth projects inspired you the most?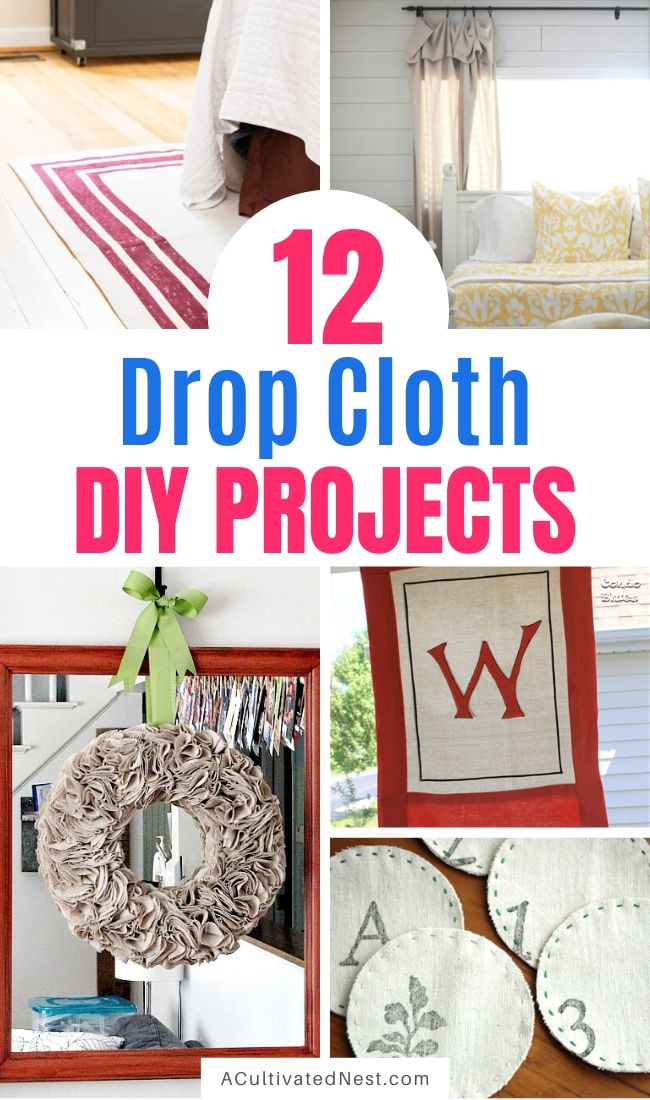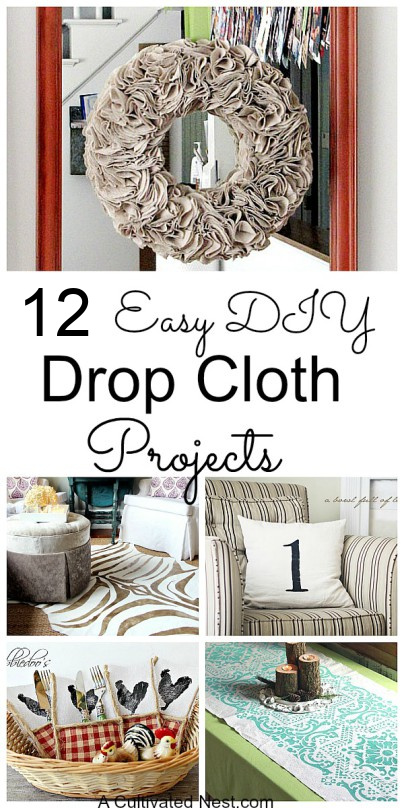 You might also be interested in: The 20 Best Cricut DIY Decor Projects