Simple Garden Trellis DIY Projects.
It's incredible how much better your garden will look and feel with a trellis! It doesn't matter if you have a vegetable garden or flower garden, a trellis can add a lot of charm. We have been using various types of trellises for years, and they have one thing in common… they add so much appeal to our yard. There's a lot of kinds of trellises out there, so you can make something perfect to fit your space. Check out these 20 Gorgeous DIY Garden Trellises and be inspired!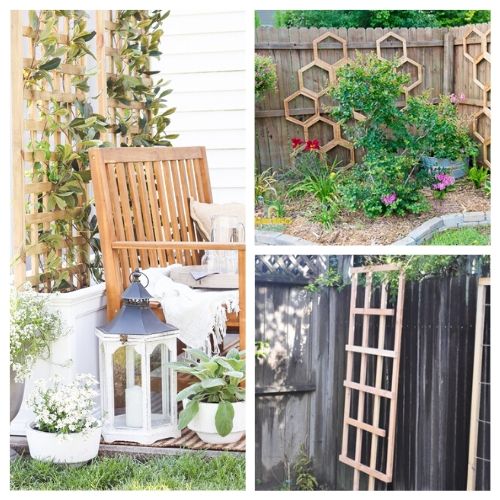 Disclosure: This post may contain affiliate links to Amazon and/or Etsy, which means that I may earn a small commission from some of the links in this post. Please see our Disclosure Page for more information.
Before I got good at gardening, I never understood the point of a trellis. I mean, I get it that the plants attach to it, but I didn't understand the appeal. Now that I have been using a trellis for a long time, I understand the reason why they are so beneficial. Climbing plants and vegetables will produce more vegetables and flowers. Plus, it gives you more space on the floor of the garden too.
20 Gorgeous DIY Garden Trellises
There are so many different types of trellises out there. I thought I would take a second to talk about the most common ones, so you can see all there is to offer. Here are some popular trellis types to get you started and inspired:
Arch – A trellis arch is pretty much like it sounds. There is an arch over your garden or wherever you place it. The vines will attach to the arch and will give you a stunning design. These make fantastic backdrops for weddings, family photos, and are really relaxing to look at.
Hoop Houses – They are very similar to an arch because they make the same shape like an arch. The main difference is when you make a hoop house, you will add several hoops to the space. This will give you essentially a tunnel to walk under, and they are gorgeous!
A-Frames – As you can imagine, an A-Frame trellis is literally shaped like a capital "A," and it's perfect for growing plants on. They can be put in the middle of the garden, against a fence, or anywhere else you may have a need for one.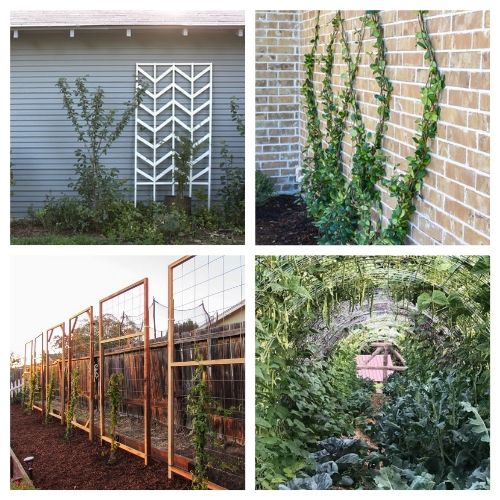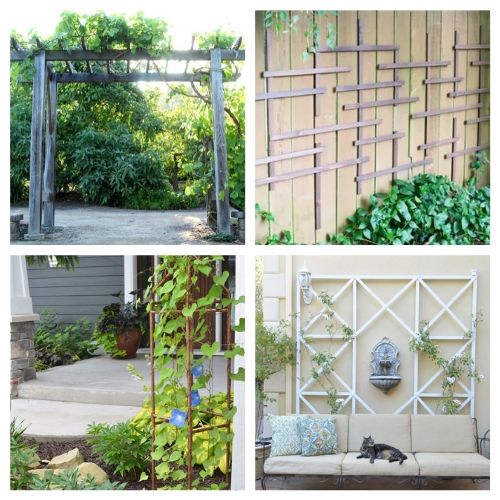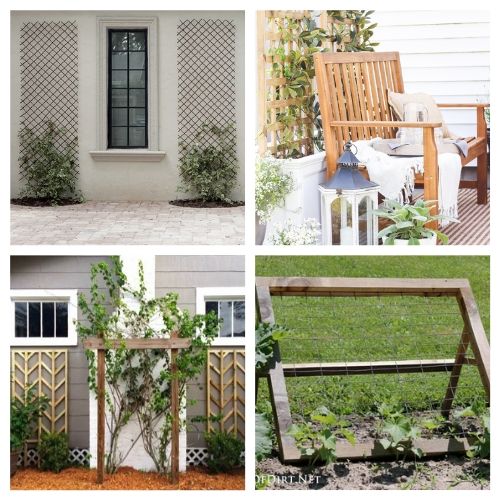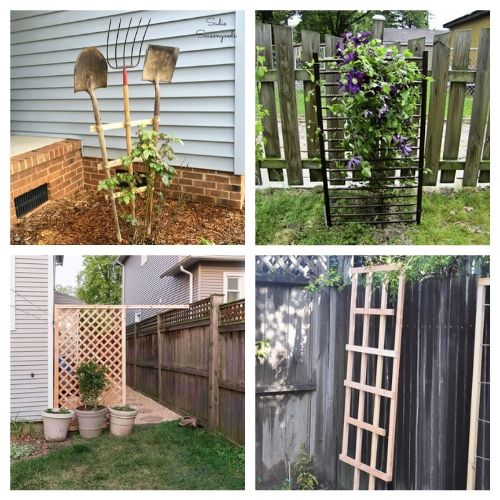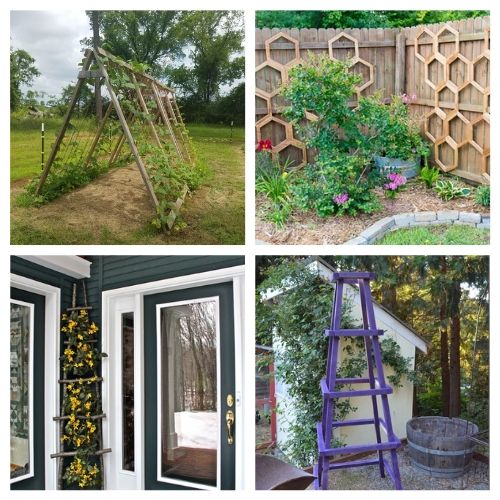 Have you ever had a trellis before? Which of these DIY trellises is your favorite?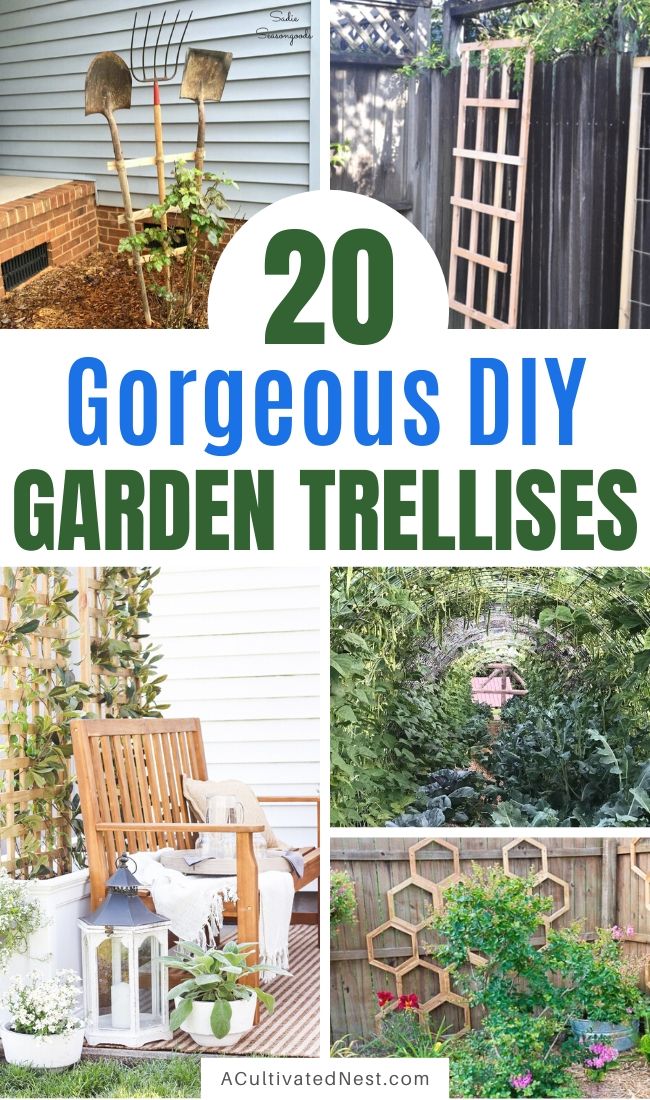 You might also be interested in: 20 Easy DIY Herb Garden Ideas