Clever DIY Herb Garden Planters.
You don't have to have green thumbs to grow your own herbs, even a beginner can easily grow them. I know that some people don't have the best luck when it comes to regular gardening, but herbs are so simple. They don't need a lot of work, and you will love being able to add flavor and pizzazz to all your favorite recipes. If you want some cute ways to display your herbs, then you need to check out these 20 Easy DIY Herb Garden Ideas.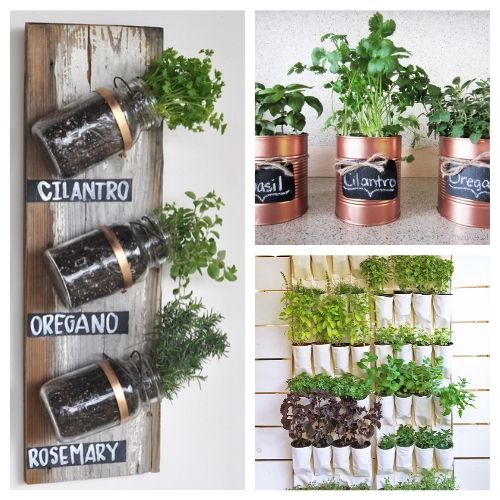 Disclosure: This post may contain affiliate links to Amazon and/or Etsy, which means that I may earn a small commission from some of the links in this post. Please see our Disclosure Page for more information.
Imagine how fantastic it will be to have fresh parsley, mint, or other herbs to add to your dishes! If you live in a rural area, you probably already know that finding herbs that are fresh and in season is hard. But when you can easily grow them yourself, they are easy to access any time you need some. Plus, the planters are adorable too!
20 Easy DIY Herb Garden Ideas
When it comes to growing herbs, you will be glad to know that it doesn't have to be hard! They just need a little bit of sunlight, some water, and the herbs will be right there waiting for you to use them. Sprinkle some fresh herbs on all your meals, and you will be pleased with how much flavor they add. Here is a list of some of the herbs that grow well in an herb garden:
Basil – Perfect for Italian meals like spaghetti, chicken Parmesan, and lasagna.
Parsley – Add a sprinkle of parsley to your homemade hummus, chicken, or some cooked potatoes.
Rosemary – Use a little bit of rosemary in soups, stews, and roasted veggies! It's incredible and adds a lovely color too.
Chives – Add some beautiful chives to your baked potatoes, mac and cheese, or anything else you want a pop of vibrant color.
Mint – You can add mint to your recipes, but it's also refreshing to add to some iced tea or water too.
Dill – When you use dill, it gives you a natural pickle flavor that goes terrific with chicken and other types of meats and veggies.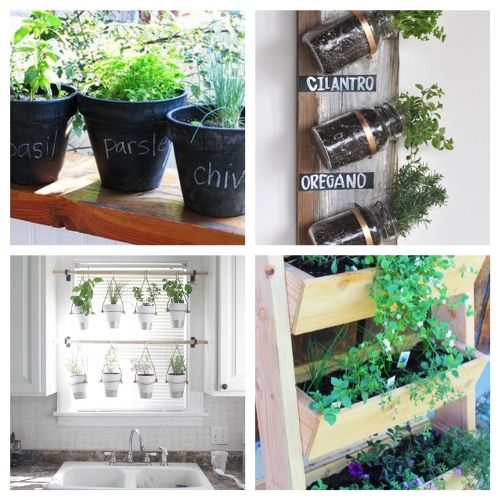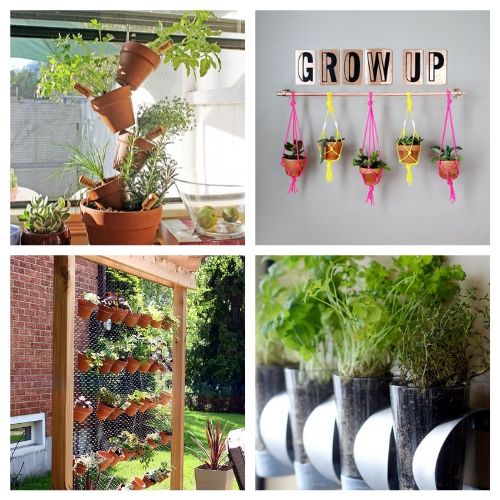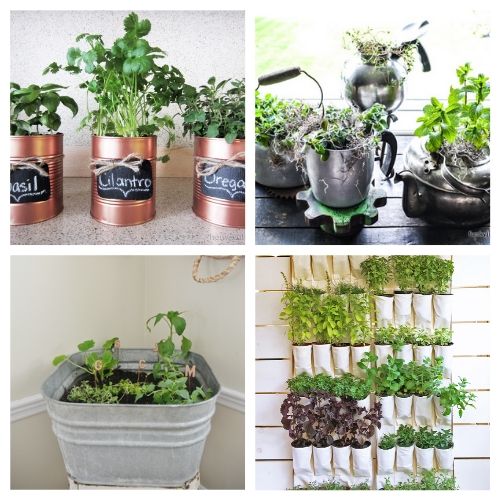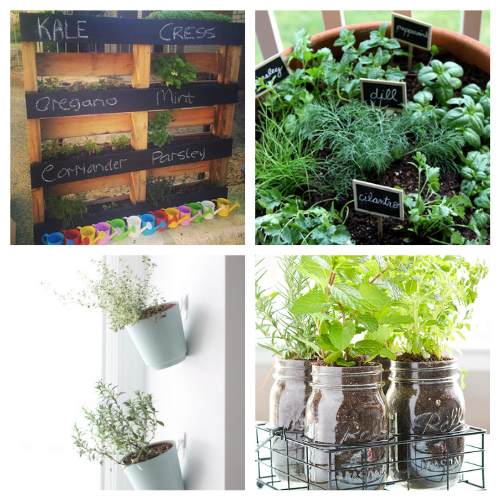 Vertical Pallet Herb Garden from 99 Pallets
DIY Herb Garden from Black Eiffel
Hanging Herb Garden from Julie Blanner
Mason Jar Herb Garden from Crafts Unleashed
What herbs are you most excited about having on hand?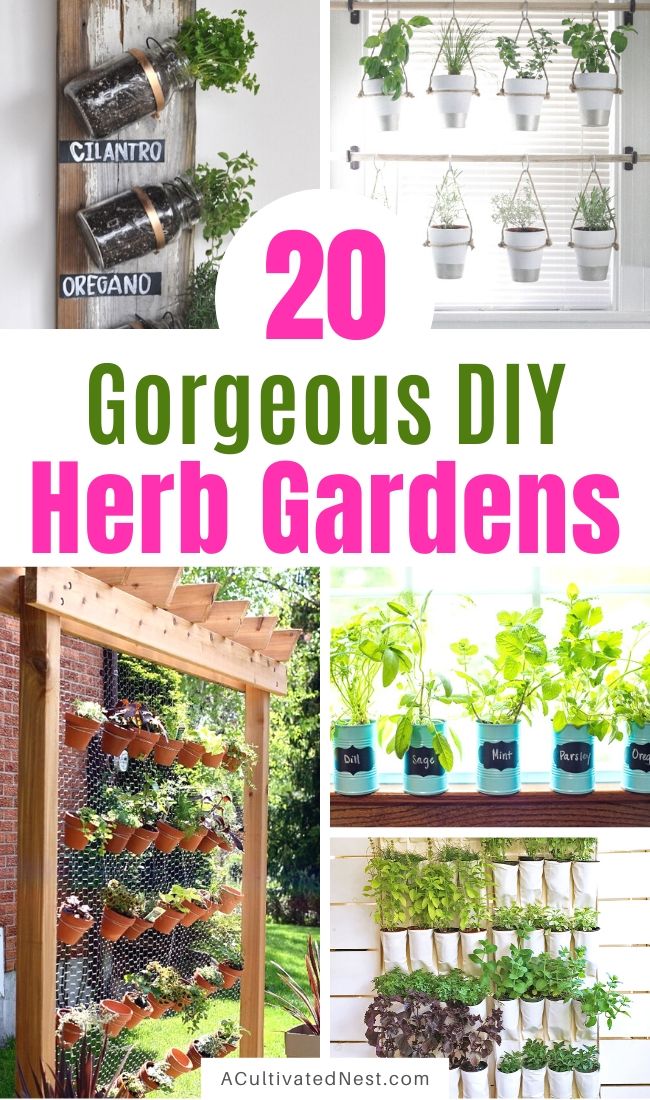 You might also be interested in: 10 Creative Ways to Use Herbs from Your Garden