Easy Homemade School Supply Projects.
Shopping for school supplies used to be the thing I looked forward to most when I was a kid. But back then we didn't have all these cute DIYs that you could do to personalize your school stuff! A great way to get your kids excited about going back to school is to make your own personalized notebooks, organizers, pen toppers and more. Not only will you save some money by being crafty, but who wouldn't want to have some cool school supplies to start off the school year! Here are 15 DIY School Supply Projects You Need to Make!
Disclosure: This post may contain affiliate links to Amazon and/or Etsy, which means that I may earn a small commission from some of the links in this post. Please see our Disclosure Page for more information.
Get ready for school with these awesome DIY school supply projects!
15 DIY School Supply Projects
Here are some tips to make the most of your DIY school supply projects.
Make sure to label everything. Children can be forgetful and teachers are keeping track of a number of students, so label all your child's belongings: coats, backpacks, lunch bags, and all their school supplies.
Pick up things throughout the year. I like to pick up school supplies whenever I see them on sale. I know my child is always going to need certain things like pencils, erasers, glue, crayons, etc.
Grab extras for the teacher. If you can afford it, grab a few extra supplies for the teacher. There will be kids that don't bring any supplies or just a few and the teacher will provide them. Having some extra on hand is very helpful for teachers, and will be greatly appreciated!
1. How to Cover a Notebook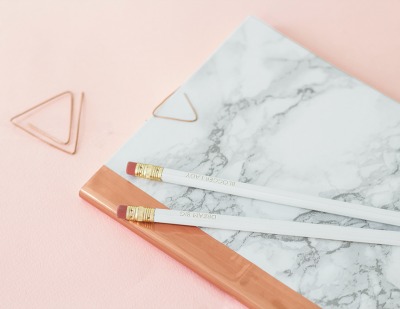 One For The Stationery Lovers shows you how to cover a plain notebook or composition book to make it look very trendy with a marble and copper combo. She also shows how to make those cool copper paper clips!
2. DIY Stamped Pencil Pouches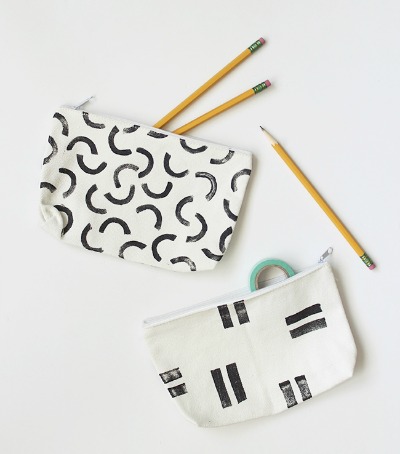 These DIY stamped pencil pouches by Almost Makes Perfect are so cute and chic! You can find blank canvas pouches for this project here.
3. DIY Apple Pencil Toppers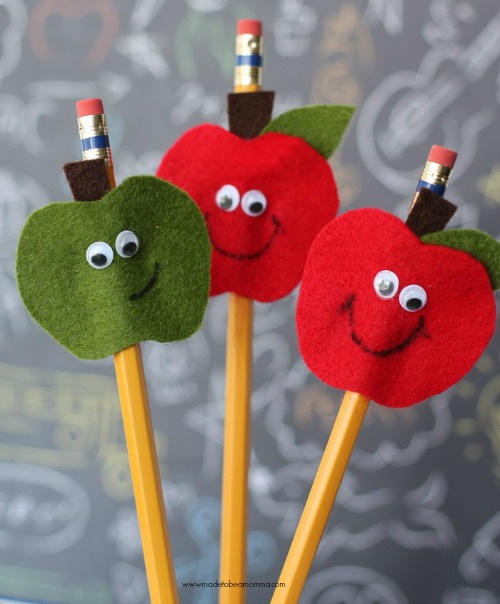 What kid wouldn't love these cute DIY Apple Pencil Toppers from Made To Be A Momma! Easily spruce up some ordinary pencils!
4. DIY Good Marbled Pencil Cup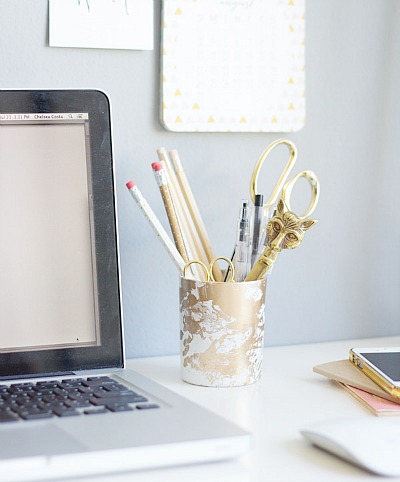 Lovely Indeed shows you how to make this elegant DIY gold marbled pencil cup. That pencil cup would look great on anyone's desk! Plus, it's super easy to make.
5. Faux Druzy Magnets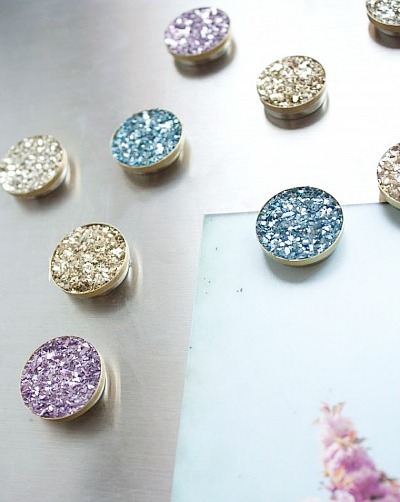 Faux Druzy Magnets would look so pretty in a locker or even on the fridge! Check out the full tutorial at Sisoo. I like crafting with these magnets.
6. DIY Marbled Notebooks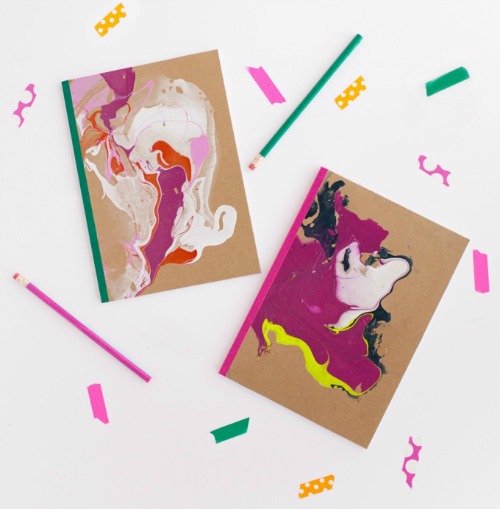 These jazzy DIY Marbled Notebooks from Tell Love And Party are easy to customize with different colors!
7. DIY Rattan Pencil Case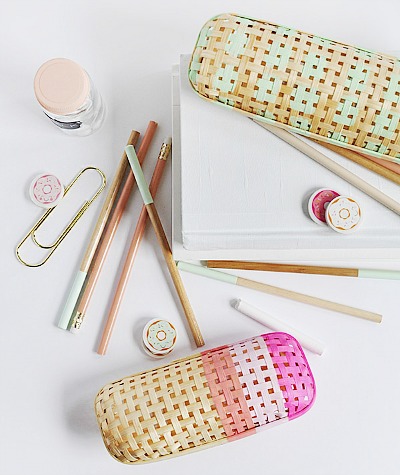 Delineate Your Dwelling did nine back-to-school DIY school supply ideas, and this one is one of my favorites! Check out her DIY rattan pencil case makeover, and then have a look at all her other projects. You could do this project with a wooden pencil case too.
8. Earphone Holders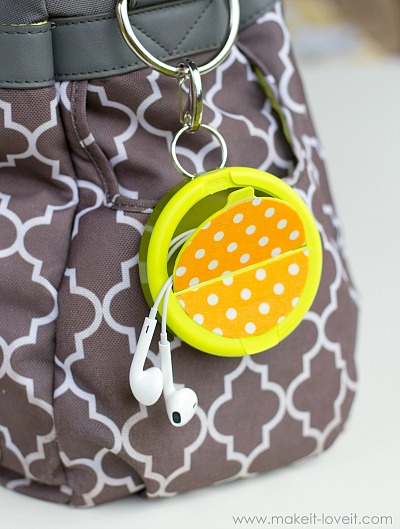 This is a super easy project and one that every one can use. Make It & Love It made these cute DIY earphone holders out of a surprising source!
9. Crayon Organizer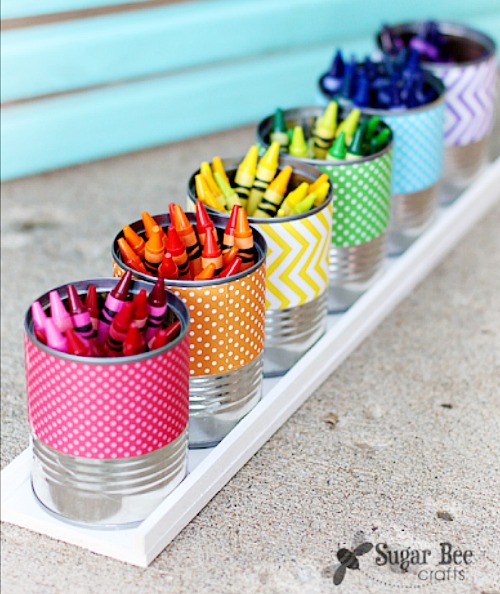 This cute crayon organizer by Sugar Bee Crafts is a great way to gather and store your kids' crayons. Or you can get the Ultimate Crayola Crayon Collection which comes with an organizer for all 152 crayons!
10. DIY Rainbow Back Pack
Every kid needs a backpack at the start of the school year! Momtastic came up with a really cool way to personalize a plain backpack. This DIY Rainbow Colored Backpack is so easy to make!
11. Honeycomb Binder
Create a fun honeycomb binder cover with directions from Sisoo. The possibilities are endless for color and pattern combinations!
12. DIY Gym Bag
Create a personalized gym bag for your kiddos. They will always know which one is theirs, and you will be able to tell the difference in each kid's bag at home. Check out the tutorial from Tell Love and Party.
13. DIY Back-to-School Soap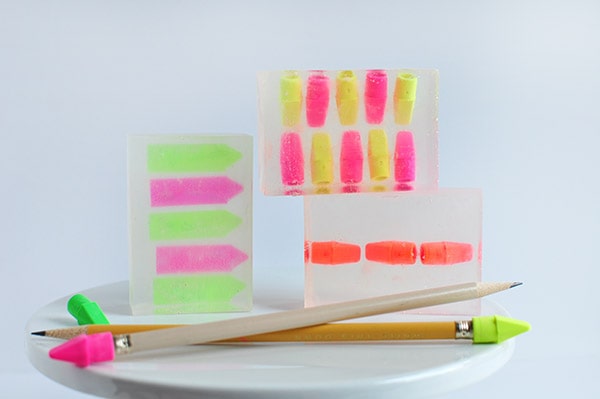 Not your traditional school supplies, but you need to get your kiddos clean, and these school supply soaps are so much fun! Your family will want to take a bath and get clean with these fun bars from Delineate Your Dwelling.
14. Lunch Money Pouch
Make a lunch money pouch so your kids don't lose their money along the way. Make It Love It shows you how to easily sew this little pouch.
15. Back Pack Tags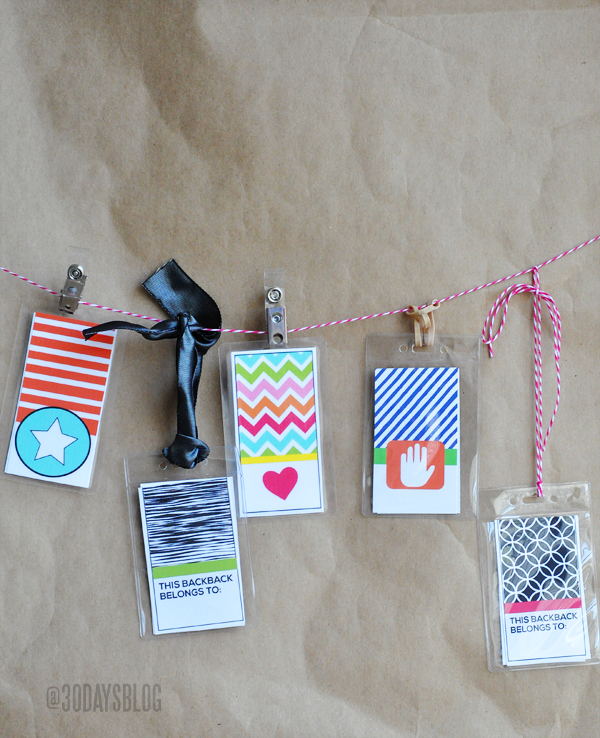 Create a cute and personalized back pack tag from 30 Handmade Days. Make sure your child comes home with all their belongings.
Back to school is an exciting time. Make it even more special by trying some of these crafty school supply projects!
Do your kids usually do any back to school DIYs? What's their favorite creation so far?
More helpful back to school articles:
10 Back to School Organizing Ideas
Brilliant Back to School DIY Teacher Gifts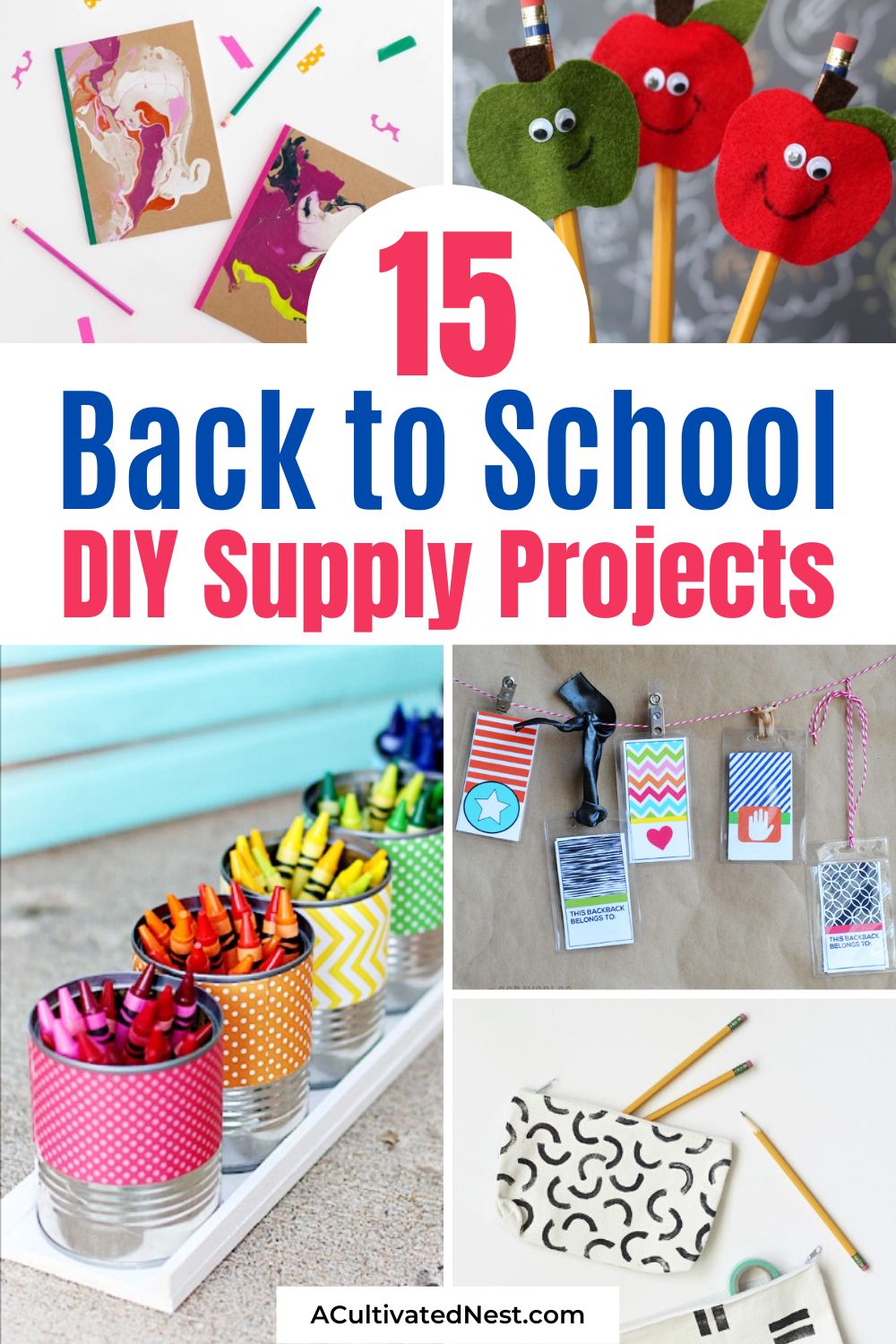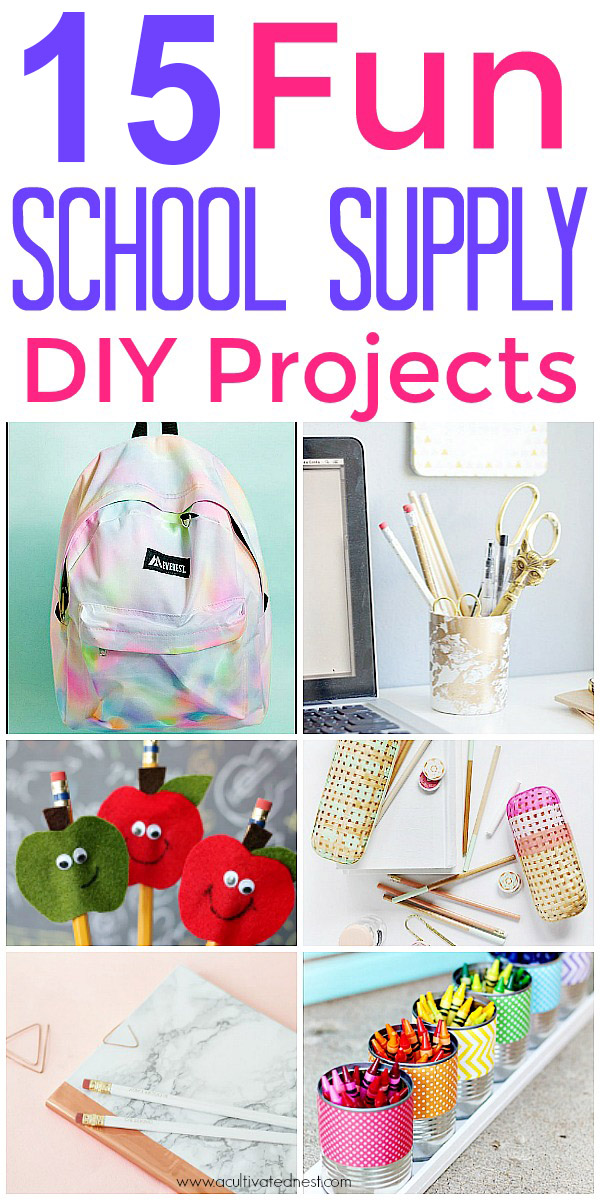 You May also be interested in: How To Save Money On Back To School Clothes