Easy back to school organization ideas.
Worried about getting your home organized for back to school? Whether your kids have just gone back to school, or are going back soon, you're likely to be feeling overwhelmed by all the organization required to keep your household running smoothly through the school year! Not only do you need to help your kids stay organized while they're in school, but you need to be organized, too. You don't want to forget a soccer practice session or lose an important school document! To help keep your family organized during the school year, check out these 10 Useful Back to School Organization Ideas!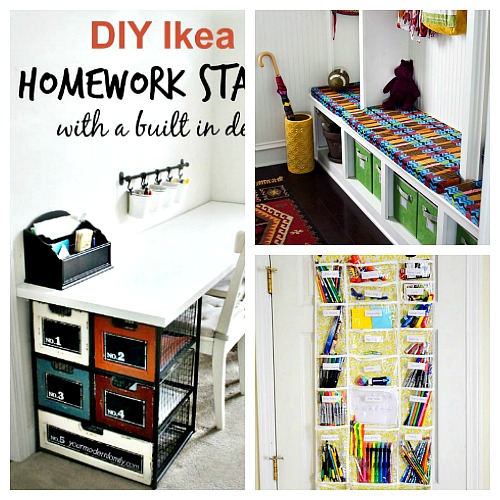 Disclosure: This post may contain affiliate links to Amazon and/or Etsy, which means that I may earn a small commission from some of the links in this post. Please see our Disclosure Page for more information.
Depending on the age of your children, and their ability to stay organized, you may need to use a lot or a few of these back to school organization tips. Evaluate your family's needs and your children's personalities when deciding upon back to school organization solutions. It might also be a good idea to have your children tell you what they feel they need help with organizing, and then you can find a solution that helps with that issue.
10 Useful Back to School Organization Ideas
1. DIY Ikea Homework Station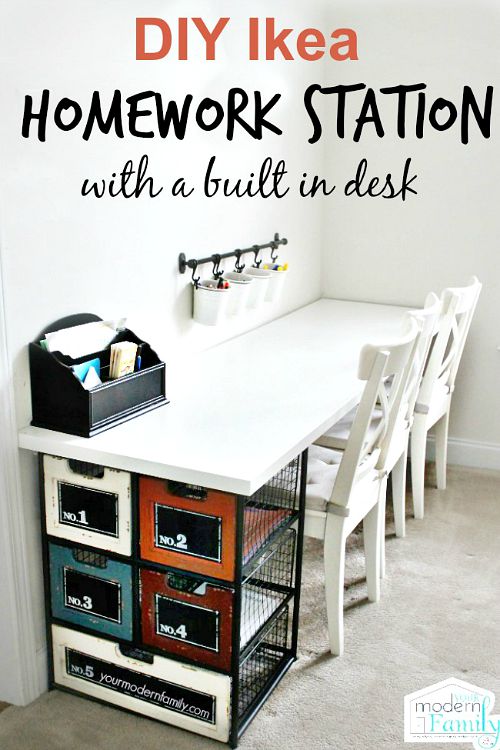 Homework stations are very helpful at not only keeping kids organized, but at helping them focus on their homework. And making a nice homework station doesn't have to cost a lot! Your Modern Family explains how to make a budget-friendly DIY Ikea homework station!
2. Over the Door School Supply Organizer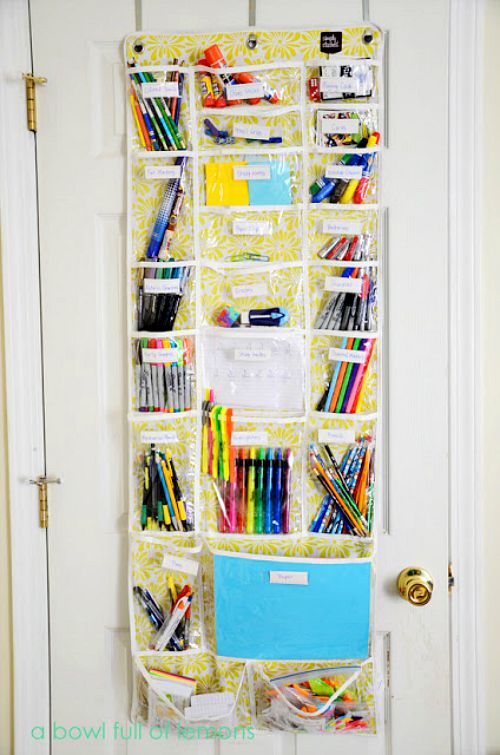 I love frugal back to school organization ideas! If your kids are always looking for extra school supplies for homework or to take to school, then this could be very helpful! Take a look at the over the door school supply organizer A Bowl Full of Lemons put together! You could use a hanging shoe organizer if you can't find the organizer from the post.
3. Organized Mud Room/Entryway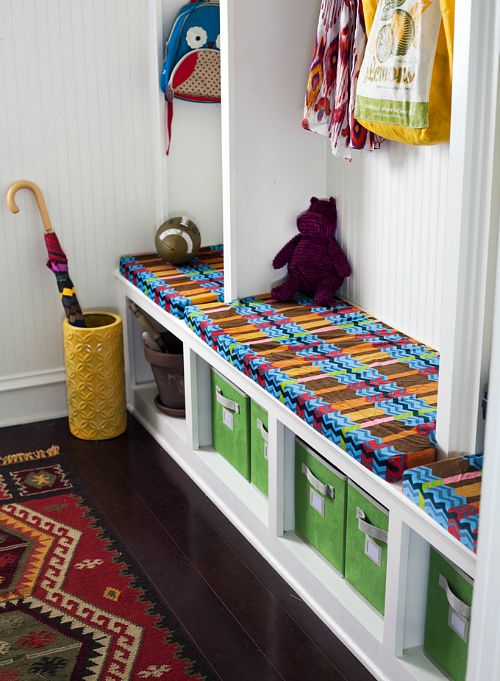 If your kids are often forgetting things as they go out the door in the morning, you may need an organized entryway/mud room to help them! Take a look at the organized and pretty mudroom in Pretty Prudent's home!
4. DIY Cork Board Organization Station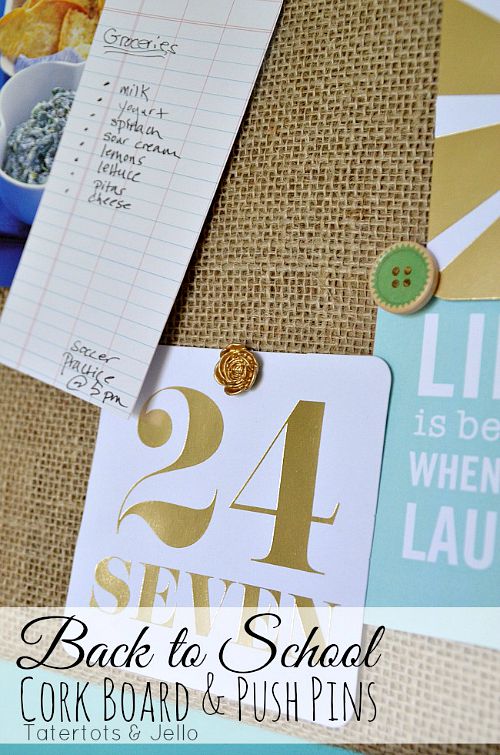 If you need help with keeping your whole family organized, then you may benefit from an organization station! Tatertots and Jello explains how to make a handy DIY cork board organization station! You can find cork in different sizes on Amazon.
5. DIY Days of the Week Closet Organizers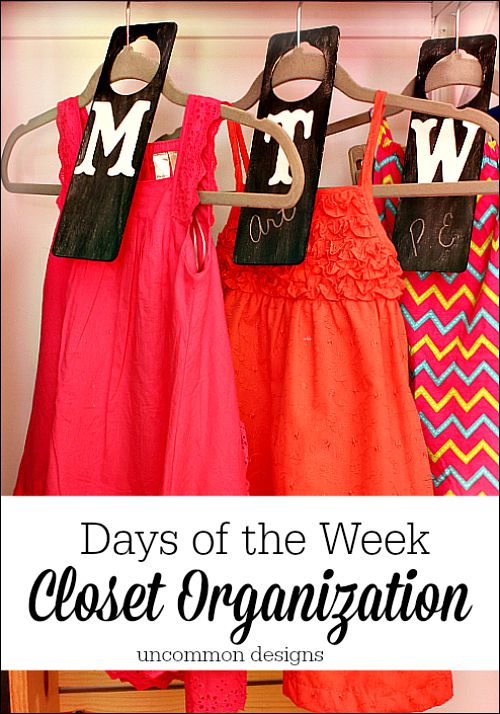 Unless your kids have uniforms, they're having to choose their outfits for every day of the week. This can be difficult for some kids, either because they love fashion or because they love wearing the same things all the time. Uncommon Designs shows how to help kids have easier mornings with DIY days of the week closet organizers! If back to school time has you too busy to make these, you can find some great days of the week closet organizers on Amazon (including these cute forest animal ones)!
 6. DIY Clothespin Word Note Clips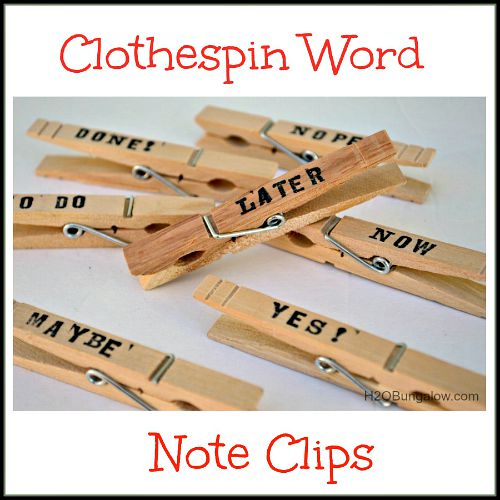 There are so many clever back to school organization ideas out there! These could be useful for both you and your kids during the school year. You can use them to organize and manage important school forms, and your kids can use them to organize assignments and other important papers. H2O Bungalow explains how to make these useful DIY clothespin word note clips! You can get an inexpensive bulk bag of clothespins on Amazon.
7. Printable After School Chore Checklist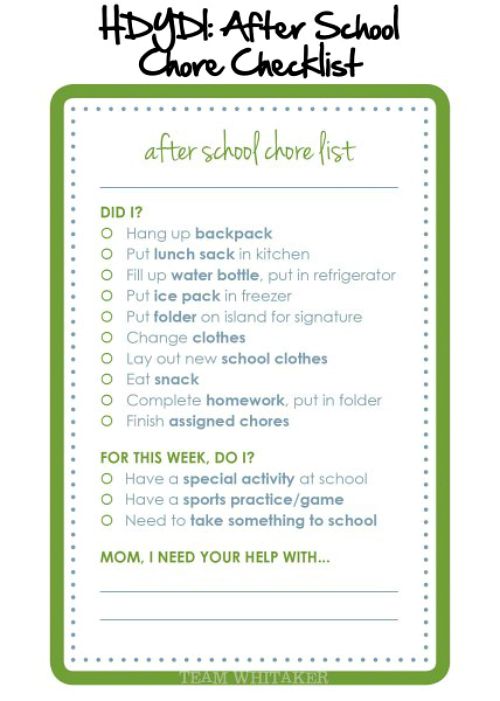 With the school year comes after school chores. Help remind your kids what needs doing and promote better general communication with Team Whitaker's handy free printable after school chore checklist!
8. Printable Mini Accountability Binder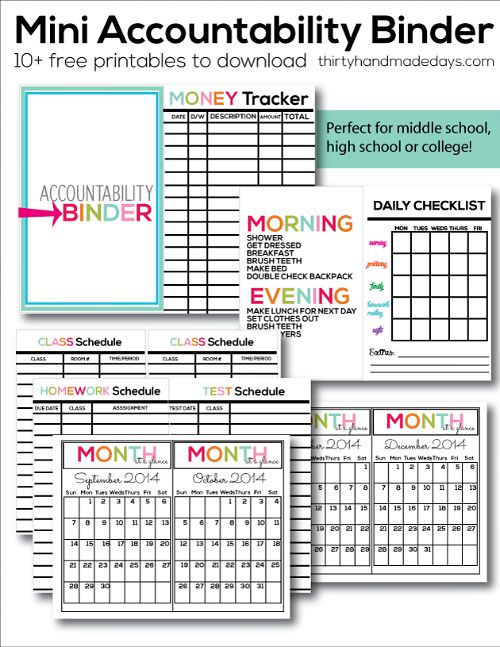 This accountability binder is great for kids in middle school, high school, or college! Each printable page helps them to organize their time in the short term and long term. You can get the free printable mini accountability binder pages from Thirty Handmade Days!
9. School Supply Binder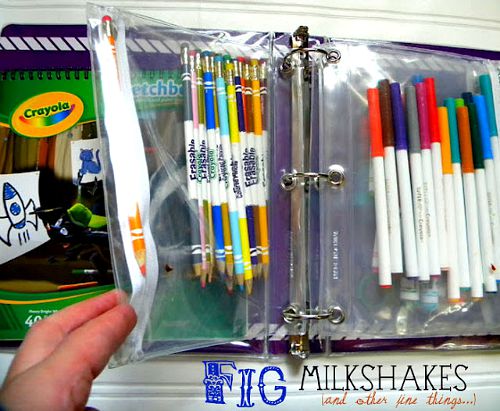 This is a great back to school organization idea for kids of all ages! You can make one for the kids to take to school, or to use at home. For younger kids, you can fill it with pencils and art supplies. For older kids, you can put in their protractor, graph paper, and other such supplies. Fig Milkshakes explains how to put together this handy school supply binder! You can find clear and colored binder pouches on Amazon.
10. Free Printable School Notes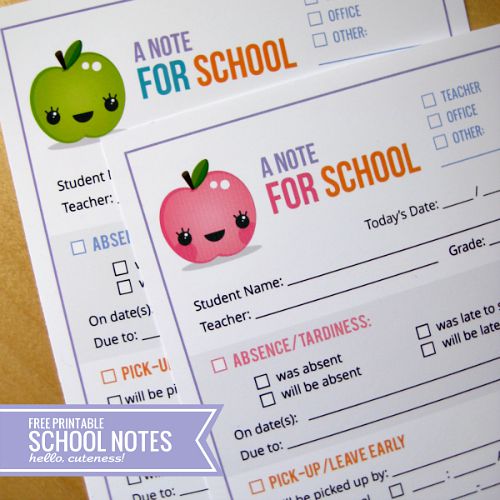 It is likely that you will have to send a few notes to your child's school this year, for one reason or another. Save time on busy mornings by having a school note template that's ready to quickly fill out! Take a look at the adorable free printable school notes made by Hello Cuteness!
How do you keep your family organized during the school year?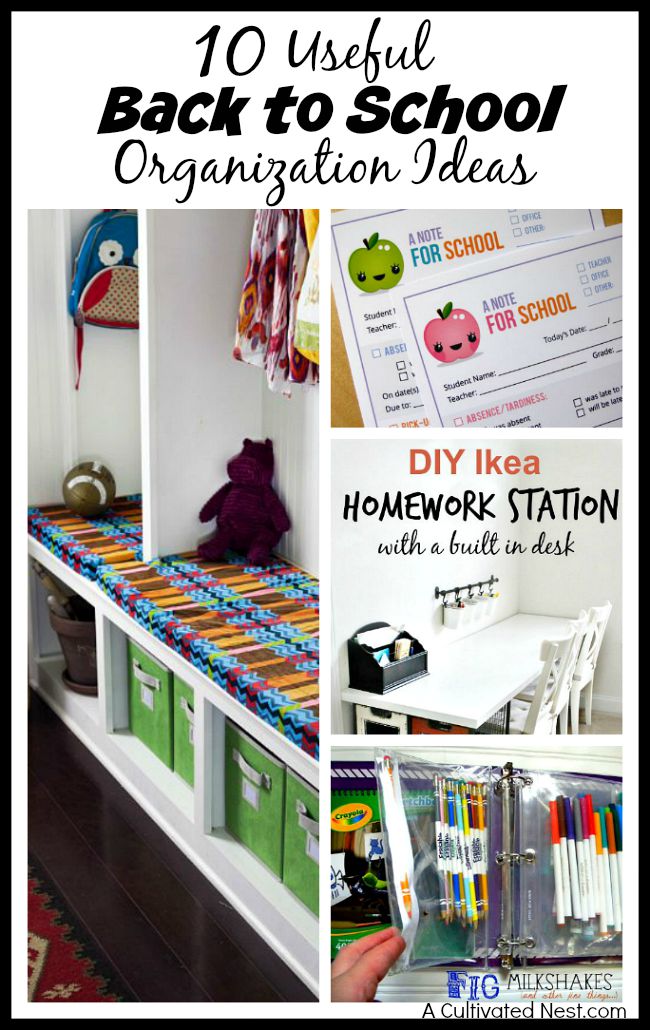 You may also be interested in:10 DIY School Supply Projects You Need To Make