Gorgeous Decoupage Crafts.
Time to break out your crafting supplies because it's going to be a blast today! Not only are we going to have fun looking at these DIY projects, but you are also going to have an amazing time making some of your own too. I love using decoupage as a way to give life and character to a piece of furniture that has lost its luster. You can do so many beautiful things with this technique. Take a look at these 20 Creative Decoupage DIY Projects to get inspired!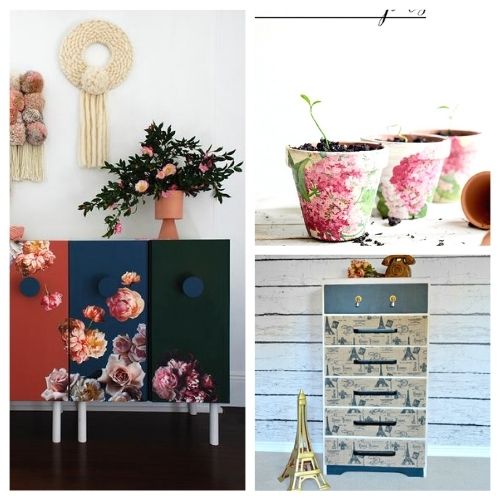 Disclosure: This post may contain affiliate links to Amazon and/or Etsy, which means that I may earn a small commission from some of the links in this post. Please see our Disclosure Page for more information.
I know you are already aware of how much I love crafting and making things. These ideas have inspired me to get super creative and try out several of them. The best part about these decoupage DIY projects is that you can add your own character and flair to your project too. Give them colors and styles that fit what you like, and you won't go wrong!
20 Creative Decoupage DIY Projects
You will also hear of people calling decoupage, Mod Podge instead. It's essentially the same thing (Mod Podge is just a brand of all-in-one glue, sealer, and finish that can be used for decoupage), so the terms can be used interchangeably. So don't worry if you see both phrases as you look at these ideas. Basically, decoupage is when you take a piece of fabric or pretty paper and essentially glue it to a piece of furniture, lamp, or even dishes. Let's take a look at a few helpful hints to make your Mod Podge DIY project the most successful.
Make sure your surface is clean and ready to go. If you are working on something that has peeling paint or is a little rough, you may need to scrape or sand the area down. Clean it, and you will be ready to go.
If you are using fabric, clean it first. Because fabric stretches and can be hard to work with when it's stiff, it's best to wash and dry it before beginning. Never use fabric softener on cloth that you are planning to use for decoupage. If needed, run a hot iron over the fabric so it's wrinkle-free, and you're all set.
Cut the fabric to fit whatever you are working on. You want to make sure not to cut the piece too big or too small because it will cause frustration later.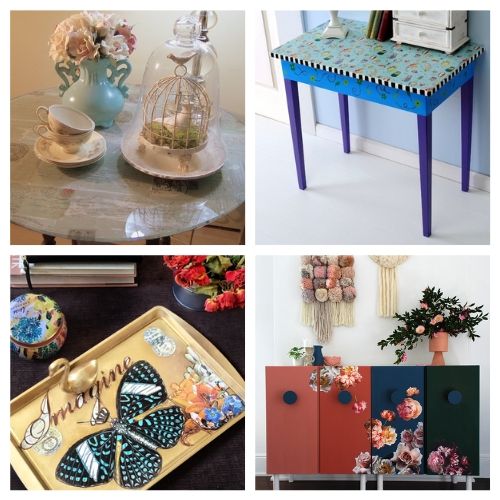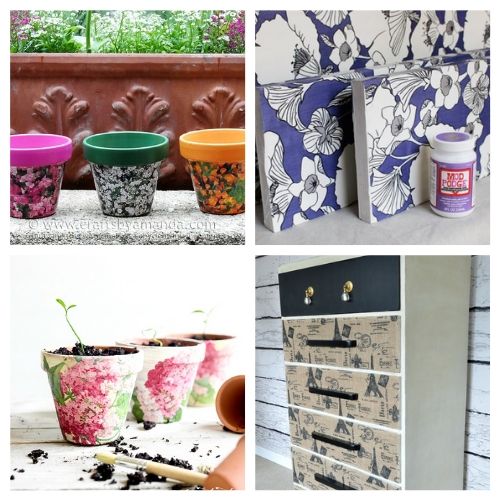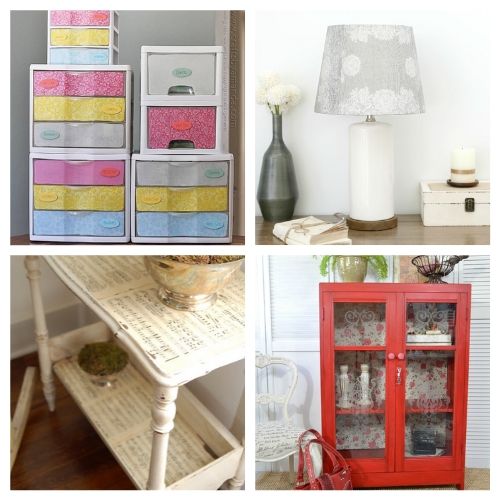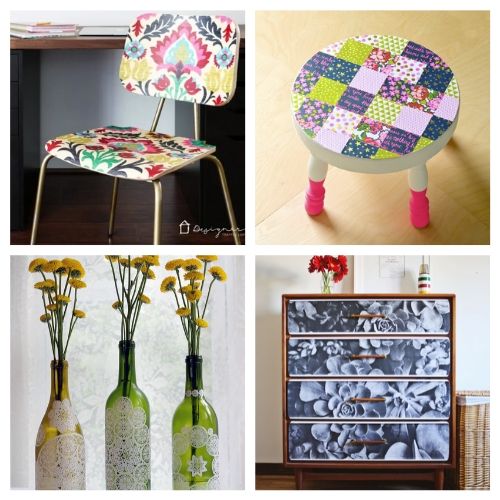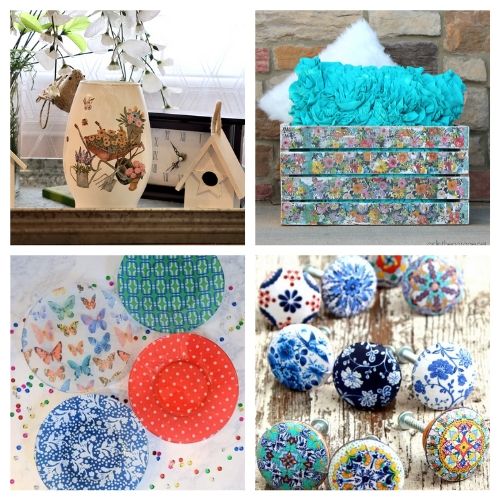 Which project inspires you the most?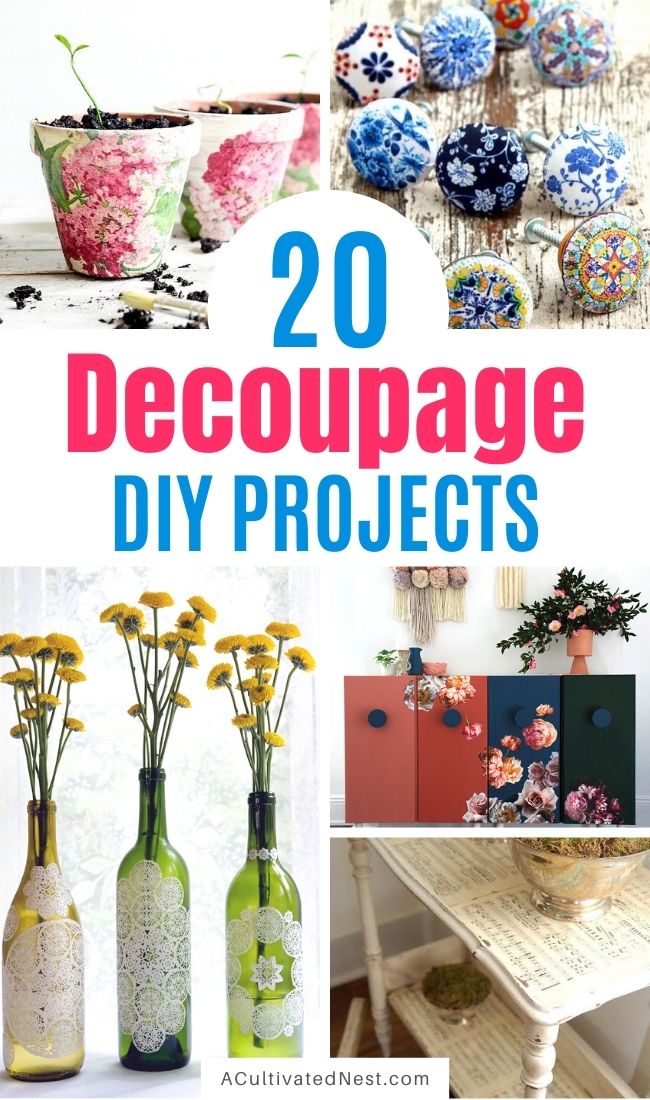 You might also be interested in: 11 Pretty Mod Podge Projects