There are just some things that I'm drawn to. I love cottage style decorating.  Cottage style is about being comfortable and yet pretty! It's such a relaxed style! Certain colors and patterns make my heart race. Like red! Red is my favorite color. I like to pair it with white and every room needs a bit of black. Here are some white, red, black cottage style kitchens that I love.*click on the photos to go to the source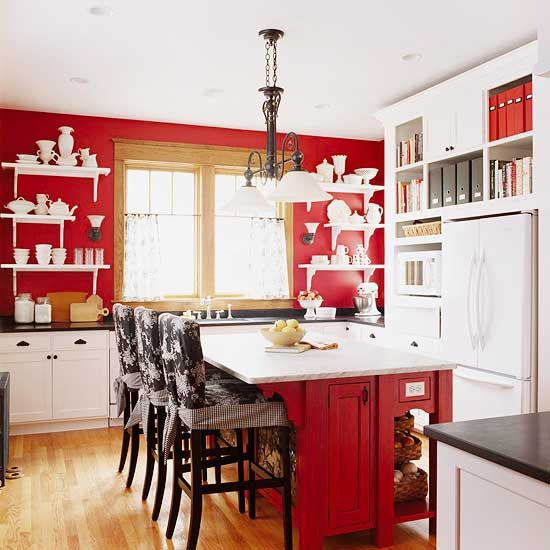 Disclosure: This post may contain affiliate links to Amazon and/or Etsy, which means that I may earn a small commission from some of the links in this post. Please see our Disclosure Page for more information.
What a gorgeous example of my favorite three colors! I love how they used the color on the walls and then repeated it on the island. The white dishes on white shelves really stand out on the red wall. I think the black chairs and counters ground everything and adds sophistication. I love how they brought the black toile fabric into the kitchen. The fabric really brings some energy into the room.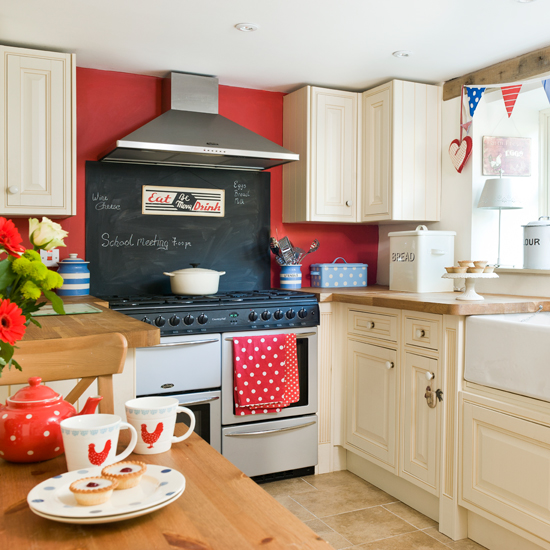 This cottage style kitchen is so charming with the butcher block counters and partial chalkboard wall. With cottage style you don't have to be afraid to add some personality to your rooms. This kitchen is pretty yet functional and a bit whimsical.
If you need more storage you can bring in a piece of real furniture and add in some cute accessories like the pitcher full of greenery.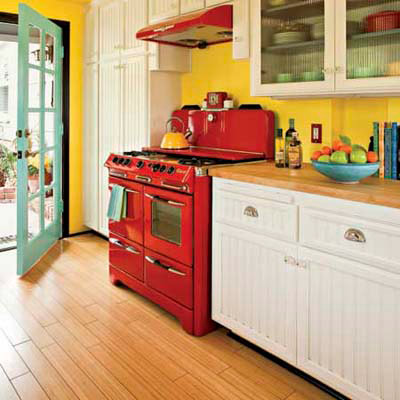 Don't be afraid of bringing some color to your cottage style kitchen. Just because most people have white kitchens doesn't mean you have to! Why not get a stove in a gorgeous color!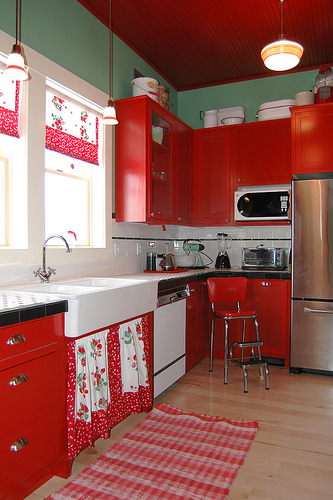 Cabinets don't have to be white! This cottage style kitchen has some modern stainless steel with and old fashioned farmhouse sink.  Isn't that skirt below the sink adorable!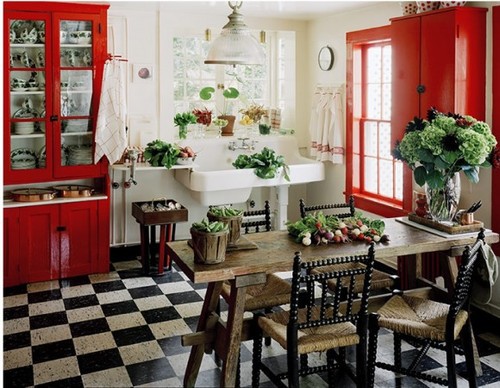 Have fun with the flooring too. I love how black and white checks look with red.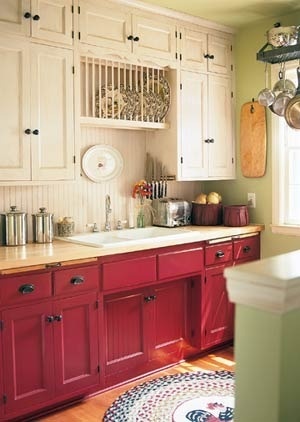 I think I want white cabinets on top and red on the bottom like in the photo above! What a great way to add a bit of personality to a kitchen! Who says cabinets have be all one color!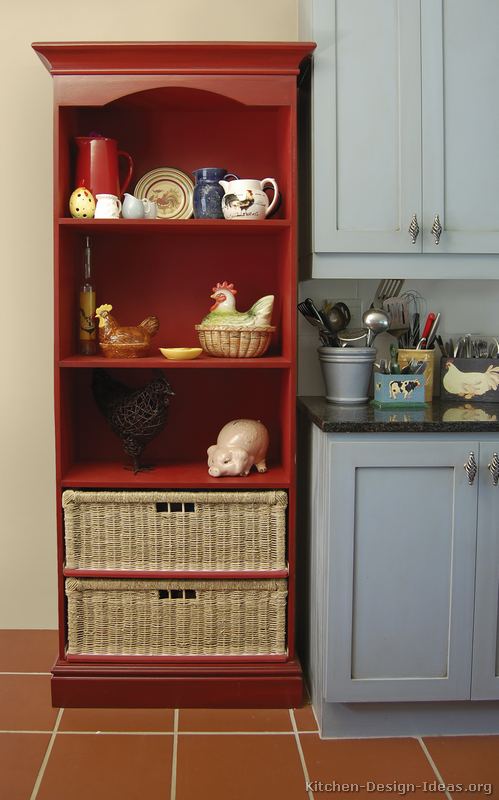 Be sure you bring elements into your kitchen that have meaning to you. Show off your collections in your kitchen if you have room and use fun containers to hold your utensils. This red bookcase is great because it provides extra storage and adds some display space.