I'm getting there! I almost have all my books back on my Ikea Billy bookcases. I thought I'd give you a closer look at the shelves that hold my vintage/old/favorite books.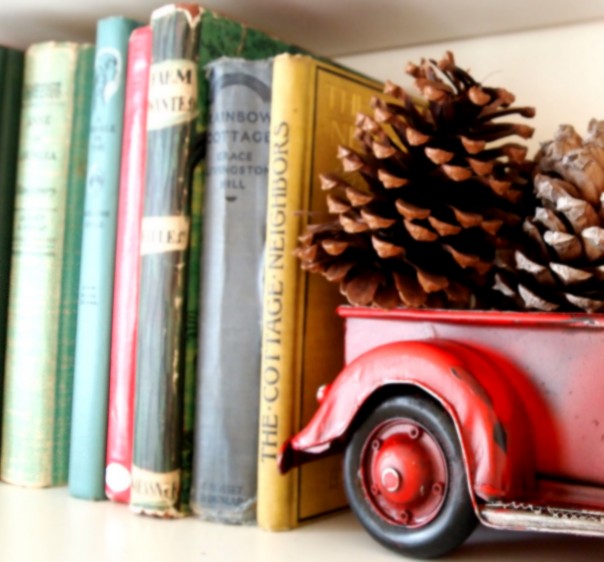 This is the left side – I have the same set up on the right side but I'm not done putting my books back there.
Disclosure: This post may contain affiliate links to Amazon and/or Etsy, which means that I may earn a small commission from some of the links in this post. Please see our Disclosure Page for more information.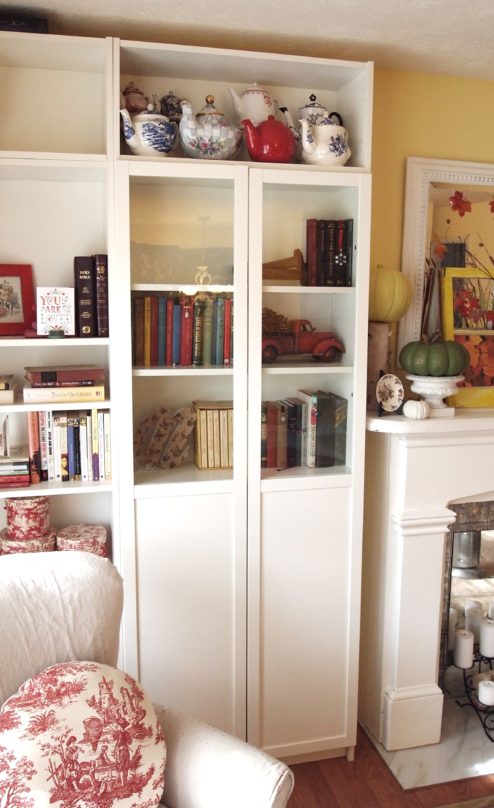 I really love the way my older books look behind the glass doors.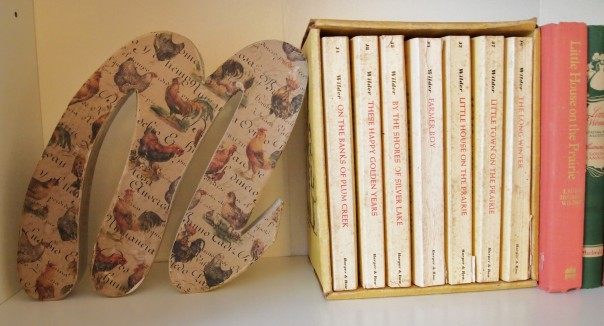 My beloved Little House Books that I re-read every winter!
Some favorite children's books!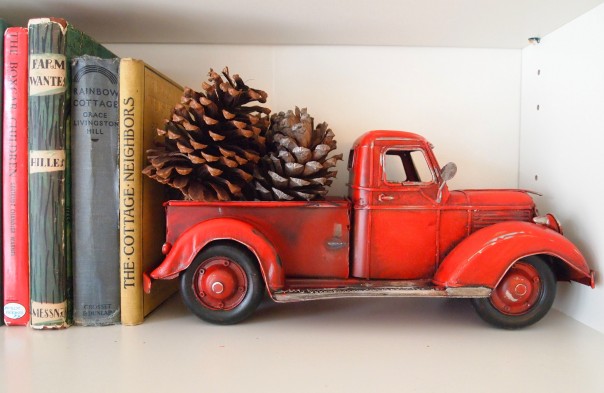 This is my book end!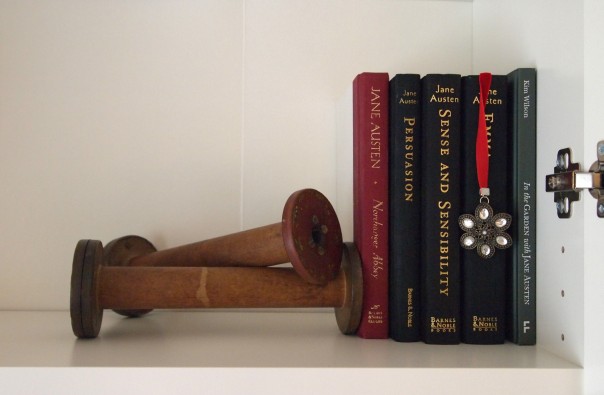 I'm thinking of doing a shelf of Austen books. I have so many Austen knockoff  sequel type books that I think one shelf devoted to her would be fun. Or maybe a shelf  of Austen, Gaskell and other Austenish authors?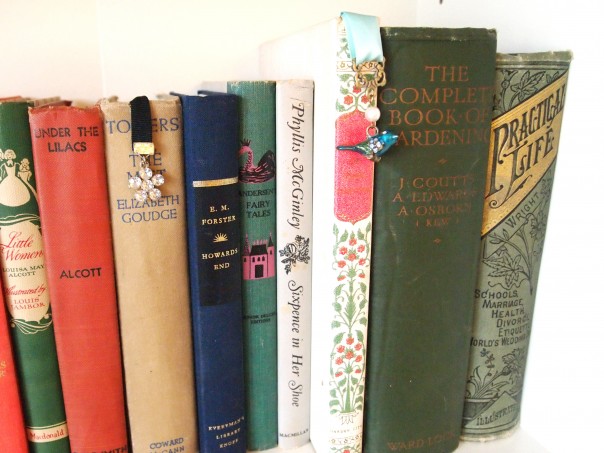 I like to display my pretty bookmarks  (I actually never use them – I just think they look pretty). I made a few of them you can go here for the tutorial on how to make jewelry bookmarks.
My favorite shelf so far!
***Thanks for all the input about my kitchen. Aren't all those kitchens I showed just too cute! Most people said go for it if we're not going to sell anytime soon. Well we may sell as early as next summer. The real estate market in my area has really picked up so we're waiting to see if that upward trend continues. Or we could be here another two years – our daughter will be out of college then and we may all move to California together.  So I decided to start with painting my walls (Vee's suggestion) and see how it goes.