I'm taking part in Claudia's Favorite Thing Saturday over at Mockingbird Hill Cottage. This week I'm going to share my teapot collection as my favorite thing.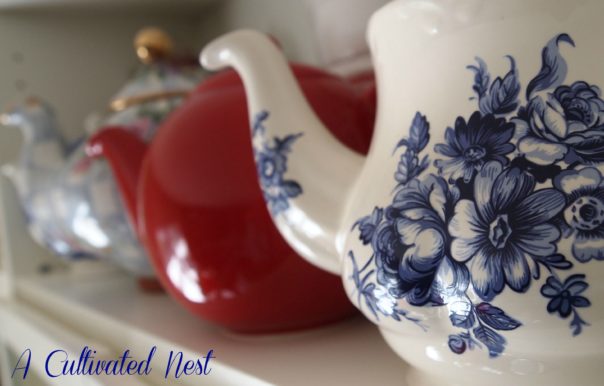 I actually didn't even realize I had a teapot collection until I was looking for something to put in the cubes on top of my bookcases. But since I have more than 3 – that makes them a collection, right?
Disclosure: This post may contain affiliate links to Amazon and/or Etsy, which means that I may earn a small commission from some of the links in this post. Please see our Disclosure Page for more information.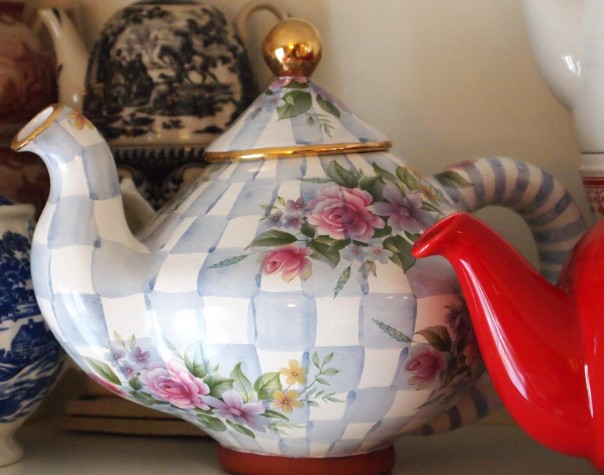 This Mackenzie Childs teapot is one that my husband surprised me with after the sale of our first house. He also bought me the sugar and creamer! This pattern is probably retired by now but I have to check on that.  I love the mix of checks with the flowers. It's a lovely reminder of when our daughter was just a baby and fixing up our first house and selling it during a crazy time when houses in our town hardly stayed on the market for more than two weeks!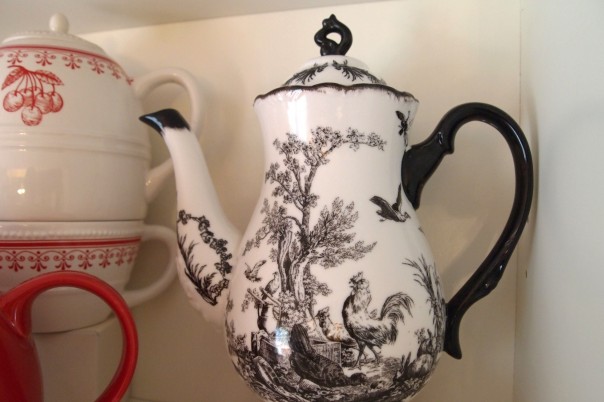 This black one was also a gift from my husband. The chickens on front look like a scene from a piece of toile!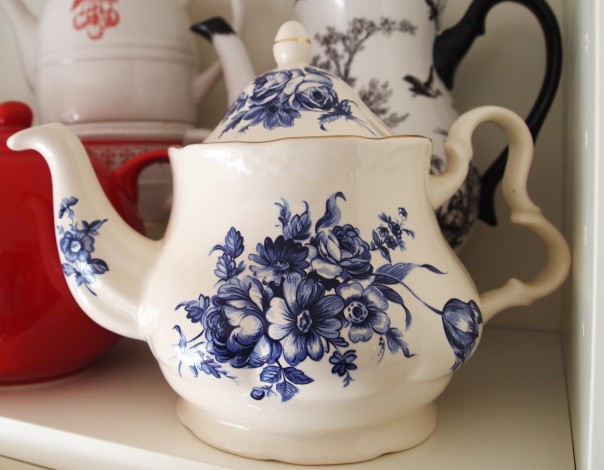 This blue teapot and the one below were both gifts from my daughter (with help from Daddy).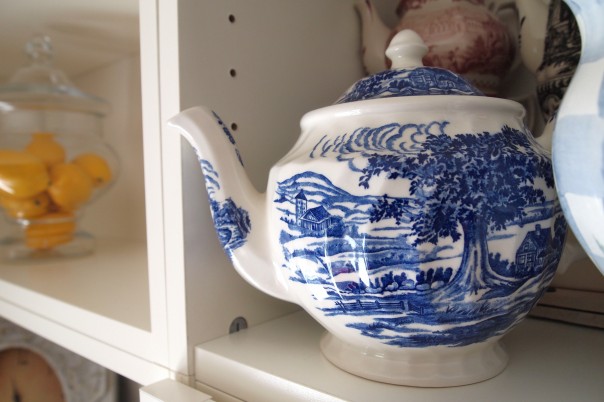 These little transferware teapots below are one were ones I purchased long ago.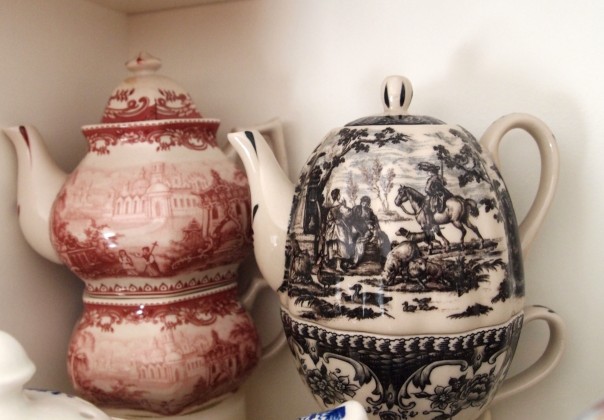 I just like the idea of a little pot that has it's own little cup! Tea for one!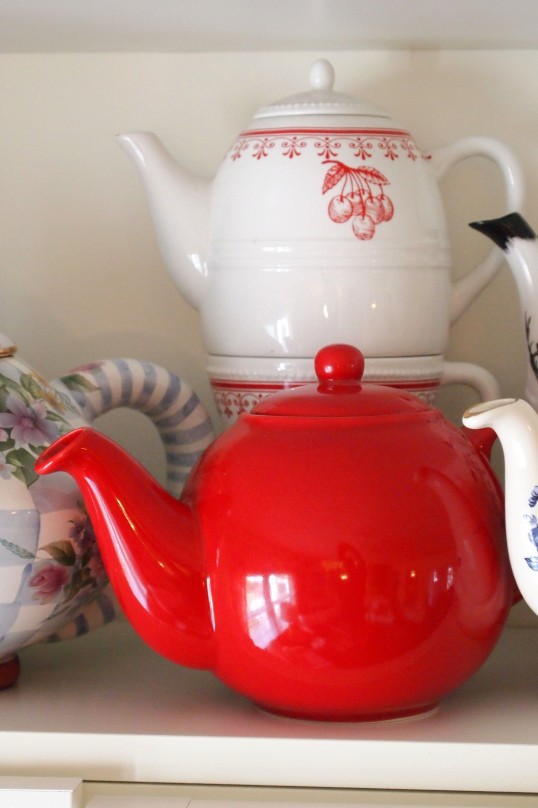 And last are two thriftstore finds. The red teapot and the one behind it with the cherries. I LOVE that one with the cherries! I've been looking forever for another one or maybe the plates that go with it.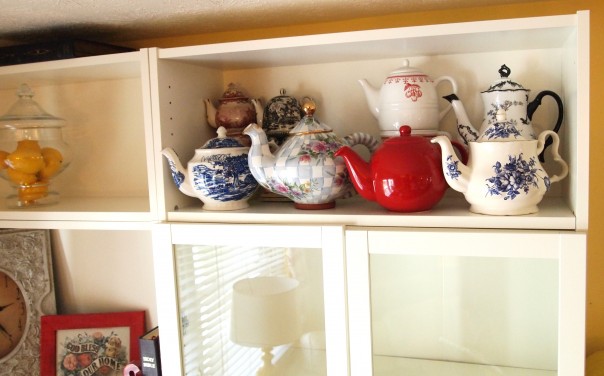 There you have it – my teapot collection. One of my favorite things! I think I have room for one more in the back there don't ya think? 🙂
Please be sure to go visit Claudia and see all the other favorite things linked up or link up a post of your own!
                                      Have a great weekend!