How to Save Money on Your Purchases in June.
June means it's time to go outdoors, fire up the grill, and head to the beach. It's the perfect time for enjoying nature, family, and friends. But with everything happening in June, don't think for a minute that hot sales won't be amongst all the excitement. There are plenty of items you can enjoy at rock bottom prices during the month of June, all of which can help you stock up for less! Take a look below at What to Buy in June for less so you can build your stockpile while saving some cash!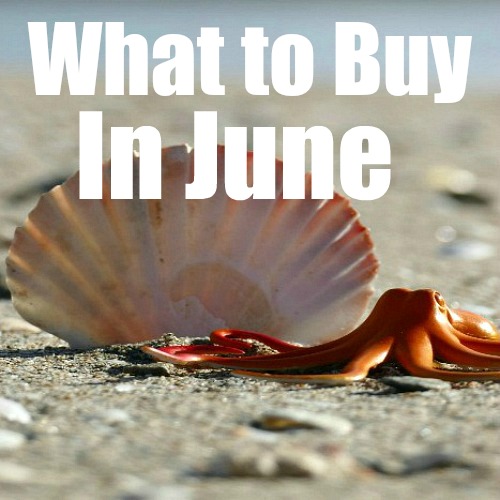 Disclosure: This post may contain affiliate links to Amazon and/or Etsy, which means that I may earn a small commission from some of the links in this post. Please see our Disclosure Page for more information.
Having a well stocked pantry is a critical part of frugal living. And it doesn't hurt to have extras of non-pantry items either, especially if you can get them at low prices! If you want to save money in June, here is what to buy in June to make the most of your money!
What To Buy In June – 50 Items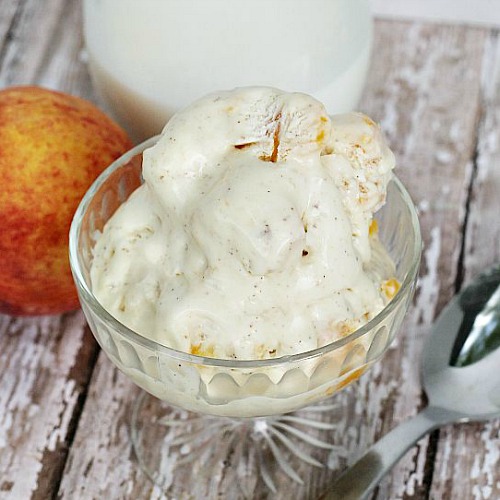 Did you know that June is National Dairy month? This means it is time to watch for falling prices on dairy items. And this includes more than just milk. Many of these items can be frozen and used later in baking and other recipes, so if you see a great deal don't be afraid to stock up! Here is what you can find on sale as far as dairy goes:
1. Milk, both white and chocolate
2. Flavored milk creamers
3. Butter
4. Cheeses, cheese trays, specialty cheeses, cheese sauces
5. Yogurt, yogurt shakes and drinks
6. Cottage cheese
7. Sour cream
8. Ice cream, ice cream treats
Stores will want to entice you with hot deals in preparation of 4th of July parties and cookouts. If you are planning any parties, now is the time to pay attention! They will be rolling out low prices on all of their cookout supplies including:
9. Fresh and frozen meats perfect for grilling
10. Condiments such as ketchup, mayonnaise, mustard, relish
11. Buns for both hamburgers, hot dogs, flat breads
12. Chips and dips, salsas, dip mixes
13. Soft drinks, beer, cocktail mixes
14. Paper picnic products such as napkins, plates, cups
15. Party trays, party mixes
16. Pies and other picnic desserts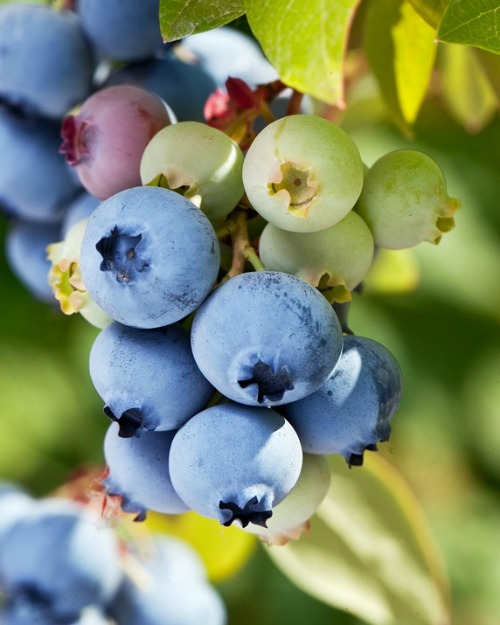 You can't enjoy summer without having plenty of seasonal produce on hand! This is the perfect month to stock up on these items and either freeze them or dry them for later. Find creative ways to use them so you can take advantage of the low prices. Some ideas might be pies, cakes, cookies, muffins, jellies, jams, or even dried fruit snacks and smoothies. You can even use fresh fruit in DIY sugar scrubs! Seasonal fruit items you can find include:
17. Blackberries
18. Blueberries
19. Apricots
20. Corn
21. Cucumbers
22. Cherries
23. Grapes in various colors
24. Eggplant
25. Peaches
26. Sweet onions
27. Strawberries
28. Watermelon
29. Summer squash
30. Honeydew
31. Tomatoes
Also look for spring clearance items in June since stores will be making room for 4th of July products. Some spring clearance items you might see include:
31. Rain coats and spring jackets
32. Rain boots, spring shoes, spring clothing accessories
33. Spring dresses for women and children, spring hats
34. Spring home décor such as linens, candles, wreaths
In early June you will see plenty of gifts for dad on sale, and at the end of June you will see these gifts turn into clearance items. So no matter when you buy, you are sure to get some great prices on gifts for dad! Some gifts for dad can include:
35. Cologne gift sets, after shave gift sets, razor sets
36. Ties both formal and whimsical, men's shirts
37. Tool sets
38. Grilling tools and grilling sets that include marinades and sauces
39. Snack gift sets that include chocolate, nuts, and jerky
40. Golfing accessories such as tees, novelty shirts, golf balls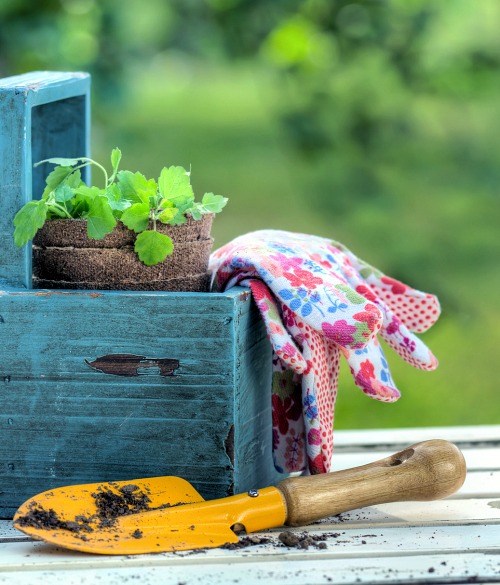 You will be shocked at how many gardening products are already starting to be marked down! Stores start clearing out for back to school since many areas start back in August! Many of the items you will find on clearance include:
41. Less than perfect fresh plants that need a little TLC
42. Bulbs, seeds, seedlings, plant starters, seed cell packs
43. Planters, window boxes, baskets
44. Yard décor such as solar lights, statues, bird baths, bird houses
45. Grass seed, grass fertilizer
46. Weed wackers, edgers
47. Edging materials, pavers
48. Mulch, fillers
49. Hoses, watering cans
50. Fountains
Now that you know what to buy in June, are you ready to get out and enjoy all of the sales? Give these 50 items your consideration so you can get the most for your money!
Have you ever gotten a really great deal on something in June? What did you get?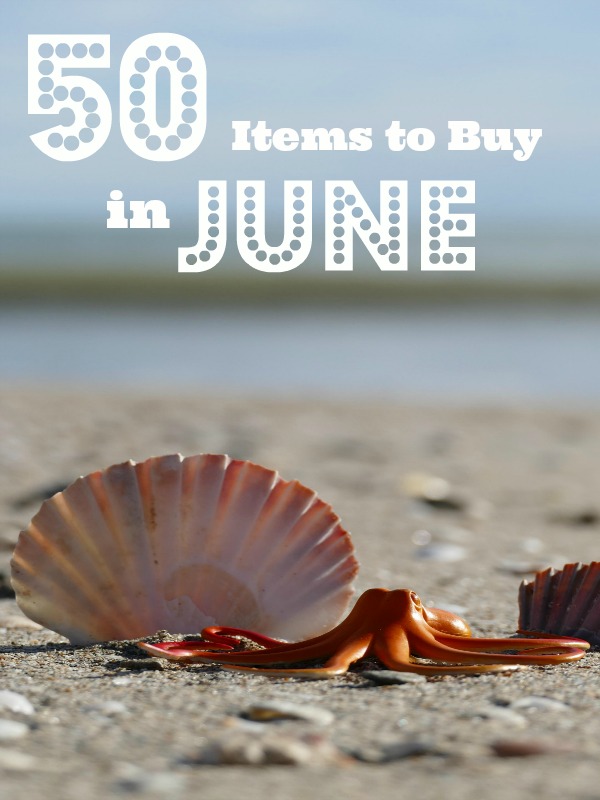 You might also be interested in: 100 Easy Ways to Save Money