Well…we are house hunting again and the house we're most interested in has a very small old galley style kitchen. So I'm trying to think of ways to make it work (the whole house is much smaller than anything we've ever lived in before). I've been looking at kitchen organizing ideas on Pinterest and thought I'd share a few ideas with you. Today I have tips for organizing pots and pans!
Does your pots and pans cabinet drive you crazy? Hopefully these ideas will inspire you to organize it!
Tips For Organizing Pots and Pans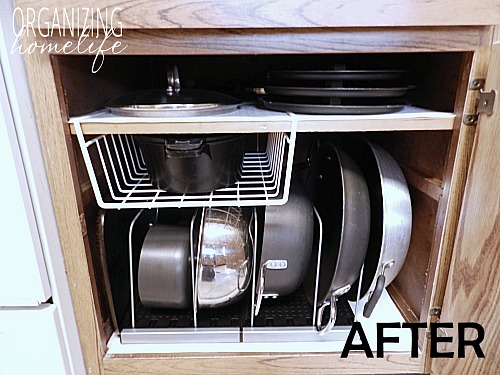 Organizing Home Life took an expensive organizational product found on Amazon and made her own version for far less!

This is a beautiful way to organize your pots and pans if you have the space! Simple Life of A Fire Wife show you how she did it.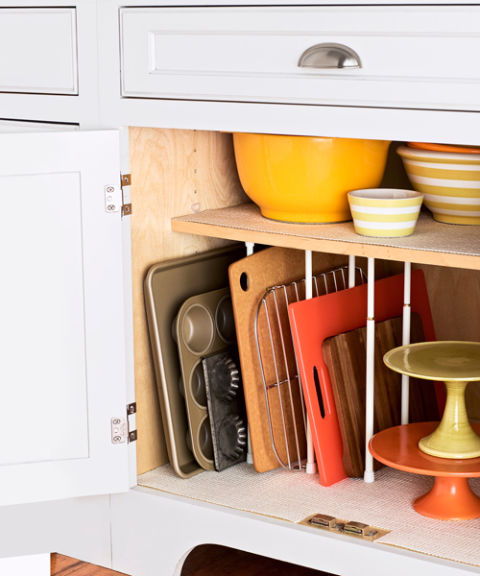 Organize your cookie sheets and muffin tins by using tension rods vertically! via Good Housekeeping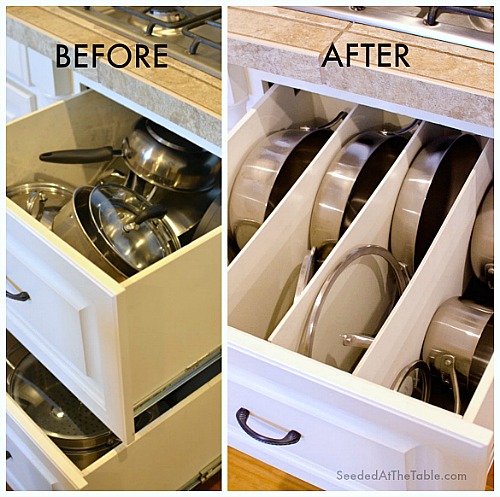 If your kitchen has drawers for your pots and pan then this is a great way to keep them organized. Seeded At The Table shows you how to make these dividers.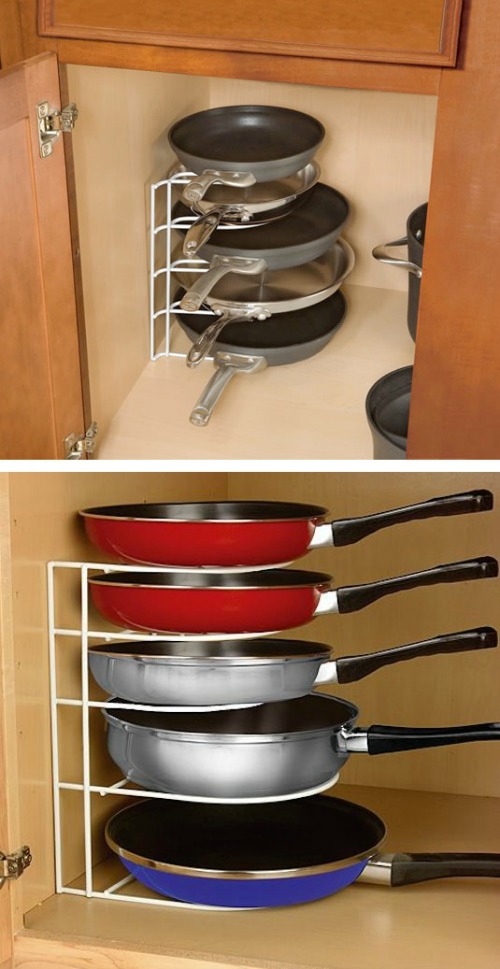 This pan organizer  via Listolic is a great idea! It's available on Amazon.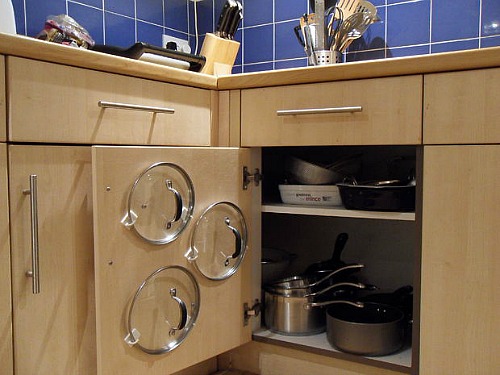 This idea from Instructables for organizing your lids is so simple!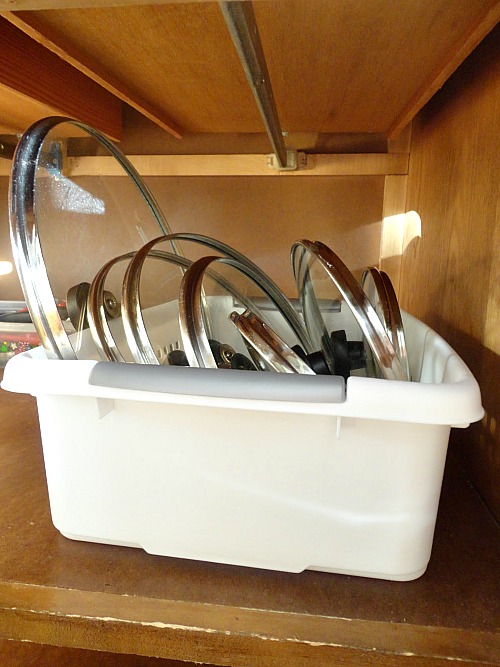 Here's another really easy idea for organizing those lids from The Hamman Family Blog.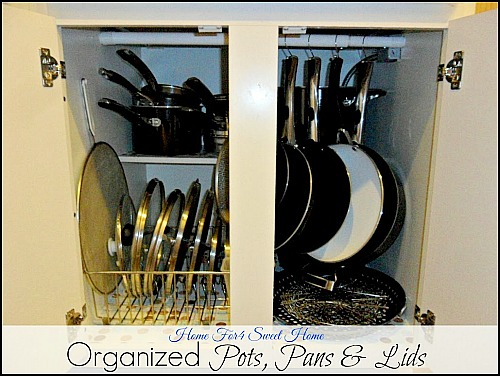 Home For 4 Sweet Home has two great ideas here for organizing her pots and pans! I would never have thought to use a tension rod and shower hooks!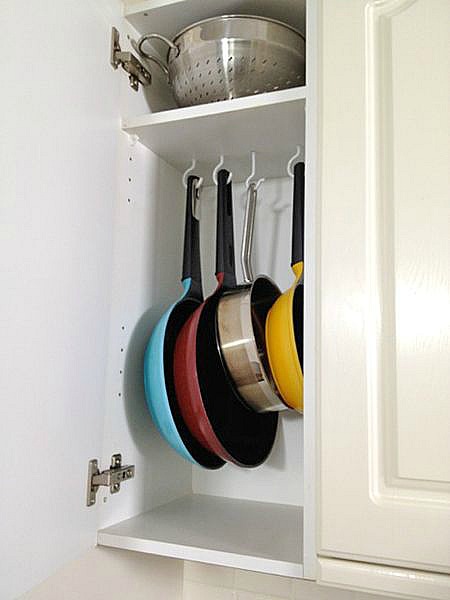 Tara Dennis shows you a great idea for storing your pans if you have to have them in an overhead cabinet!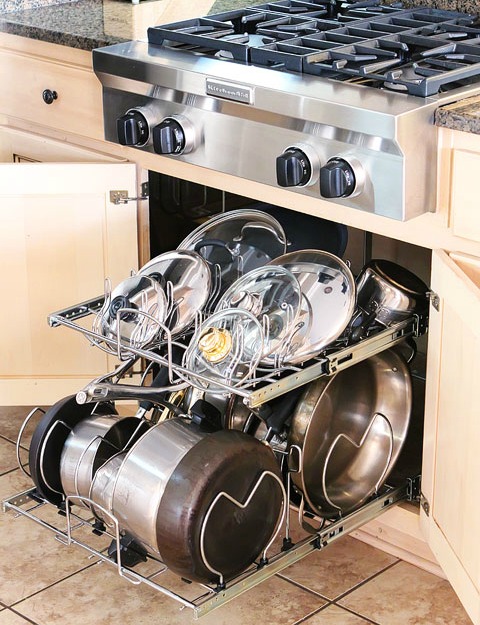 Lastly, Kevin and Amanda installed this amazing  kitchen cabinet organizer into their existing cabinets. Isn't it wonderful. It pulls out like a dishwasher and you can get it at Lowe's (I'm sure Home Depot sells something similar as well). You can also find a similar organizer on Amazon here.
How do you organize your pots and pans?
****This post may contain affiliate links. Please see our Disclosure for more detailed information.****